As a former member of the Japan Exchange and Teaching (JET) program Wesley's story about volunteers giving back to Japan in a time of need struck a particular chord. If there is anything that you can say with certainty when meeting a JET, it's that they'll have numerous stories for you of the kindness they've received from Japanese people. Of course life in a foreign country is never all rosy but, although stories of miscommunication and frustration abound, it's difficult to find a JET who after leaving the country doesn't feel they have a permanent bond with Japan and its people.
I was a recently graduated 23 year old with no teaching experience when I was placed in a high school in rural Tokushima prefecture. From my very first day on the job every teacher in the staff room welcomed me to their school and went out of their way to help with my transition to living in Japan. When I mentioned to the PE teacher that I liked basketball he invited me to help coach the girl's team at school. The Japanese teacher who sat next to me would gently correct my way of writing Japanese characters when she noticed me practicing. The entire school went out of its way to help.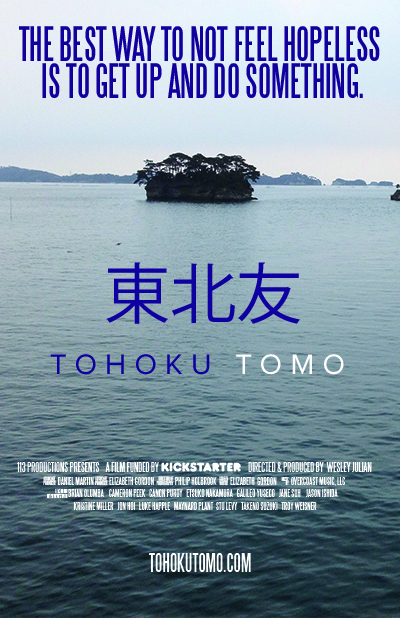 But the kindness I received was by no means restricted to my co-workers. In fact some of my favorite examples were interactions with complete strangers.
There was the train station manager who offered me a bed for the night when I was all alone with no place to stay on a cold and snowy winter evening.
Or the evening during the Golden Week holiday when I arrived in the port town of Yawatahama without a place to stay and found every room in the city booked. A local man saw me walking down the street with my backpack and a worried look on my face. He invited me out for a couple beers and some grilled chicken before offering a bed in his guest room when I told him my story.
You could label these examples anecdotal, but I think they speak to something important about Japanese culture: in Japan you always treat guests well. And that guests are treated with such kindness is a demonstration of the natural generosity of the Japanese people.
I am always looking for ways to payback the kindness and help I received as a guest living in Japan. Tohoku Tomo tells the story of people like me who decided to do something when Japan was in need. The film illustrates the appreciation of and affection for Japan by all those who had the good fortune to live there in the past. But it also honors the spirit of the Japanese people in working together to rebuild their home and their lives after the tragedy.
I was not able to travel to Japan to volunteer in the reconstruction of Tohoku. It is my hope that by helping to bring Tohoku Tomo to Orlando I can make a very small contribution to re-pay the debt of gratitude that I owe Japan. I know that I am not the only person who has been touched by Japan and the kindness of its people. I hope you take advantage of this opportunity to see for yourself the beauty, values and strength of Japan.
Article: Tom Gregorich
JET Program participant 2001-2003
Tokushima-prefecture, Wakimachi
March 2016 is the five year anniversary of the great east Japan earthquake. On March 11, 2011, while the rest of the world watched, much of the northern coast was washed away by the massive tsunami, triggered by a 9.0 earthquake.The tragedy was devastating to Tohoku, Japan, and the entire world. People lost loved ones, their homes, and even their way of life. In the months after the disaster, countless volunteers rallied from around the world and came to Japan's aid to help begin the long process of rebuilding. Whether by donating money, organizing events, or coming to volunteer, these individuals showed they truly care about Japan and about the people of Tohoku. Tohoku Tomo tells their story.
This film is one of activities of "113project:reclaim Tohoku". Proceed of fundraising from this event will be donated to this project.
Asia Trend / Y.E.S.S. Center (inside the Orlando Fashion Square Mall – Near JC Penny)
6:00 PM – 7:00 PM Fundraising by Orlando Tewassa Group
7-7:45 PM Movie Screening
7:45-8:30 PM Discussion and Q&A with Producer /Director of the film, Wesley Julian
Sponsored by Florida JETAA, Asia Trend Magazine, and local community group Orlando Tewassa Group whose mission is to support survivors from Tohoku Earthquake for the long term.
Miami, Florida
Florida JETAA, FIU Asian Studies Program and Office of Global Learning Initiatives
Florida International University Room GL100
8:00 pm Modesto A. Maidique Campus (MMC)
March 30th, 2016
Comments