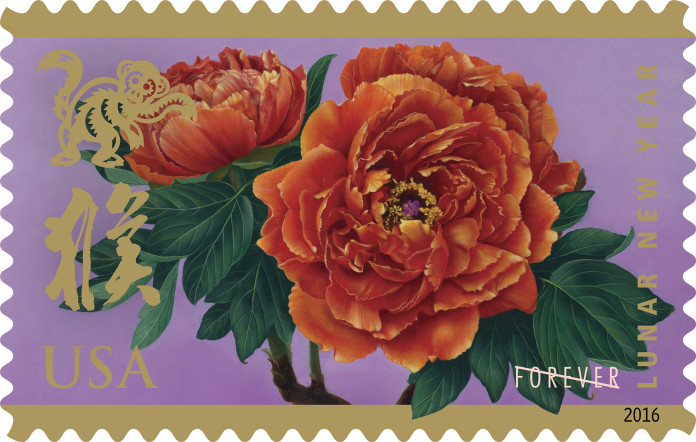 The U.S. Postal Service range in the Lunar New Year by issuing the Year of the Monkey Forever stamp
In 2016 the U.S. Postal Service® ring in the Year of the Monkey by issuing the ninth of 12 stamps in the Celebrating Lunar New Year series. The Year of the Monkey begins on February 8, 2016, and ends on January 27, 2017.
The monkey is one of the 12 zodiac animal signs associated with the Chinese lunar calendar. According to an old legend, the animals raced across a river to determine their order in the cycle. The rat crossed by riding on the back of the ox, jumping ahead at the last minute to win the race. Next came the ox, then the tiger, rabbit, dragon, snake, horse, and ram, followed by the monkey in ninth place.
People born in the year of a particular animal sign are said to share characteristics with that animal. Individuals born during the Year of the Monkey are said to be clever, wise, and honest. With their keen intellect and sociability, they can easily adapt to new situations.
Comments