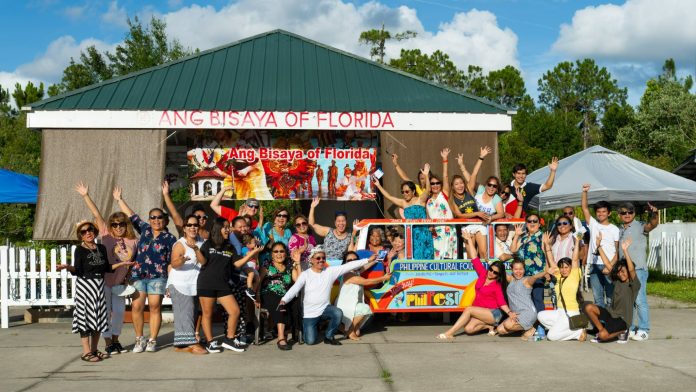 On June 12, the Florida Filipinos celebrated their Philippine Independence Day with an open to all picnic organized by the ANG BISAYA OF FLORIDA (ABF), one of the member organizations of the Philippine Cultural Foundation, Inc. of Tampa. The picnic was held at the Ang Bisaya of Florida Pavilion inside the Philippine Enrichment Complex owned by the Philippine community in the greater Tampa Bay area, where the annual 3-day Philippine festival called "PhilFest" is also held.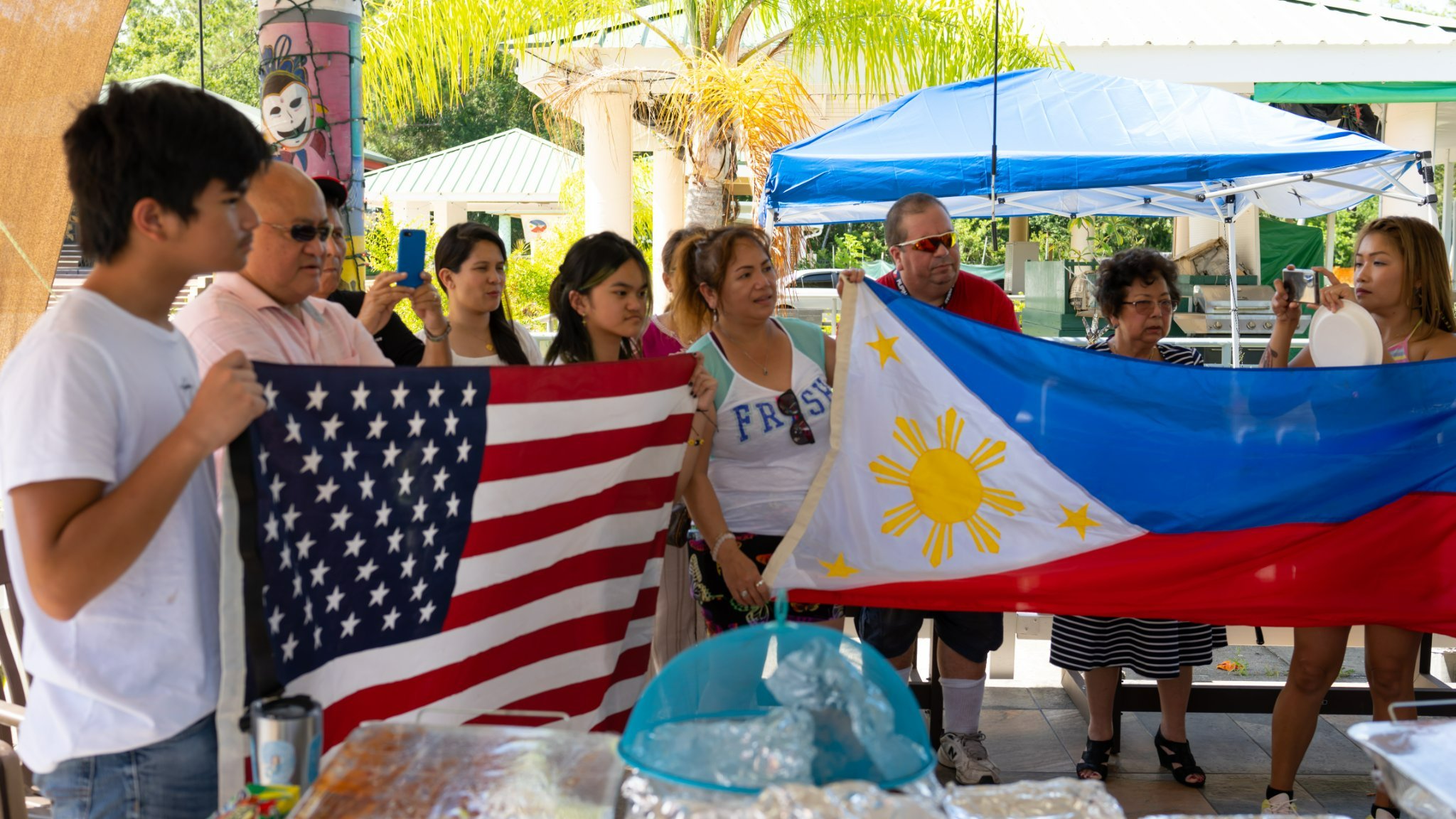 Despite the summer heat, President Susan Bilbao and the officers of ABF welcomed more than two hundred Filipinos from different provinces in the Philippines to attend the event with Neil Diola as their "Maître de cérémonie" (emcee).Members and guests gave very interesting storytelling topics that everybody enjoyed listening to. Stories about the Filipino's fight for freedom, the history of the Philippines, our national hero Jose Rizal, the Philippine flag, and much more.
There was even sharing of Philippine legends like the "Legend of the Pineapple" (Alamat ng Pina) that was beautifully and comically related by Rizza Canette to the enjoyment of all! But what caught the attention of the young ones in attendance was when members took turns introducing and explaining different Filipino games, like "sungka," "sipa," "Patentero," "Tuma Lata," and even "siatong," just to mention a few, which excited the audience very much especially American guest and Filipino-American kids.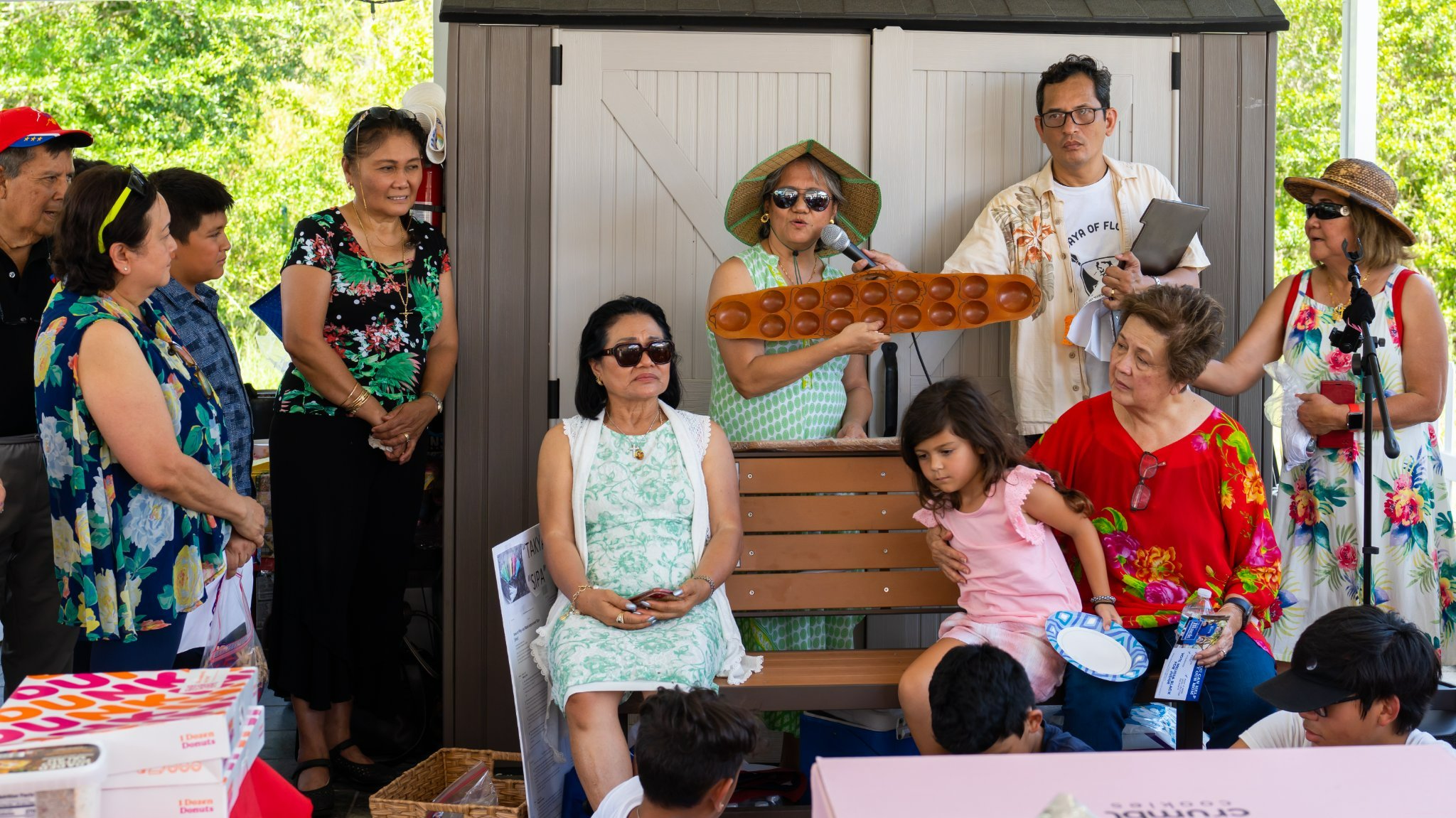 Then it was game time after a sumptuous merienda-lunch prepared by the organization for all to enjoy. There was also a surprise visit from Atty. Melissa Cordon-Black spoke to the crowd asking for their help to vote for her in the next Primary election in August as Judge for the 14th District. If Ms. Black wins, she will be the first Filipino-American judge in Florida. All in all, simple as it may have been, the celebration of our Philippine Independence Day in Tampa was educational, informative, memorable, and fun. Thanks to the Ang Bisaya of Florida, its officers, and members.
Photos: By Ariel Sinco and his Team
Comments