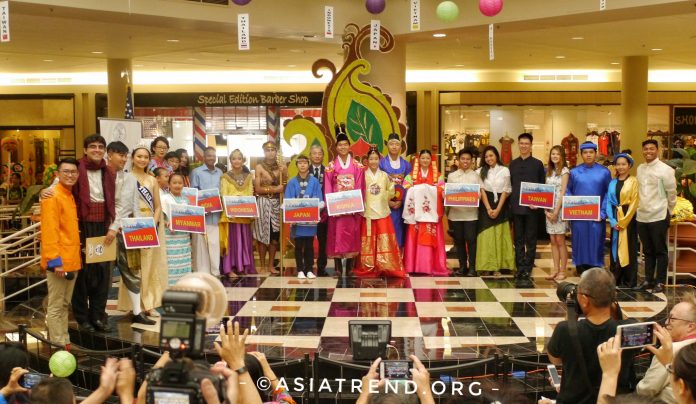 In 1978, Congress declared May as Asian/Pacific American Heritage Month in honor of Asian-American contributions in the United States. Central Florida's diverse Asian community celebrated with an Asian Cultural Festival on May 12th hosted by the Asian American Heritage Council, which consists of 13 member organizations including the Chinese, Filipino, Indian, Indonesia, Japanese, Korean, Thai, Taiwanese, and Vietnamese associations.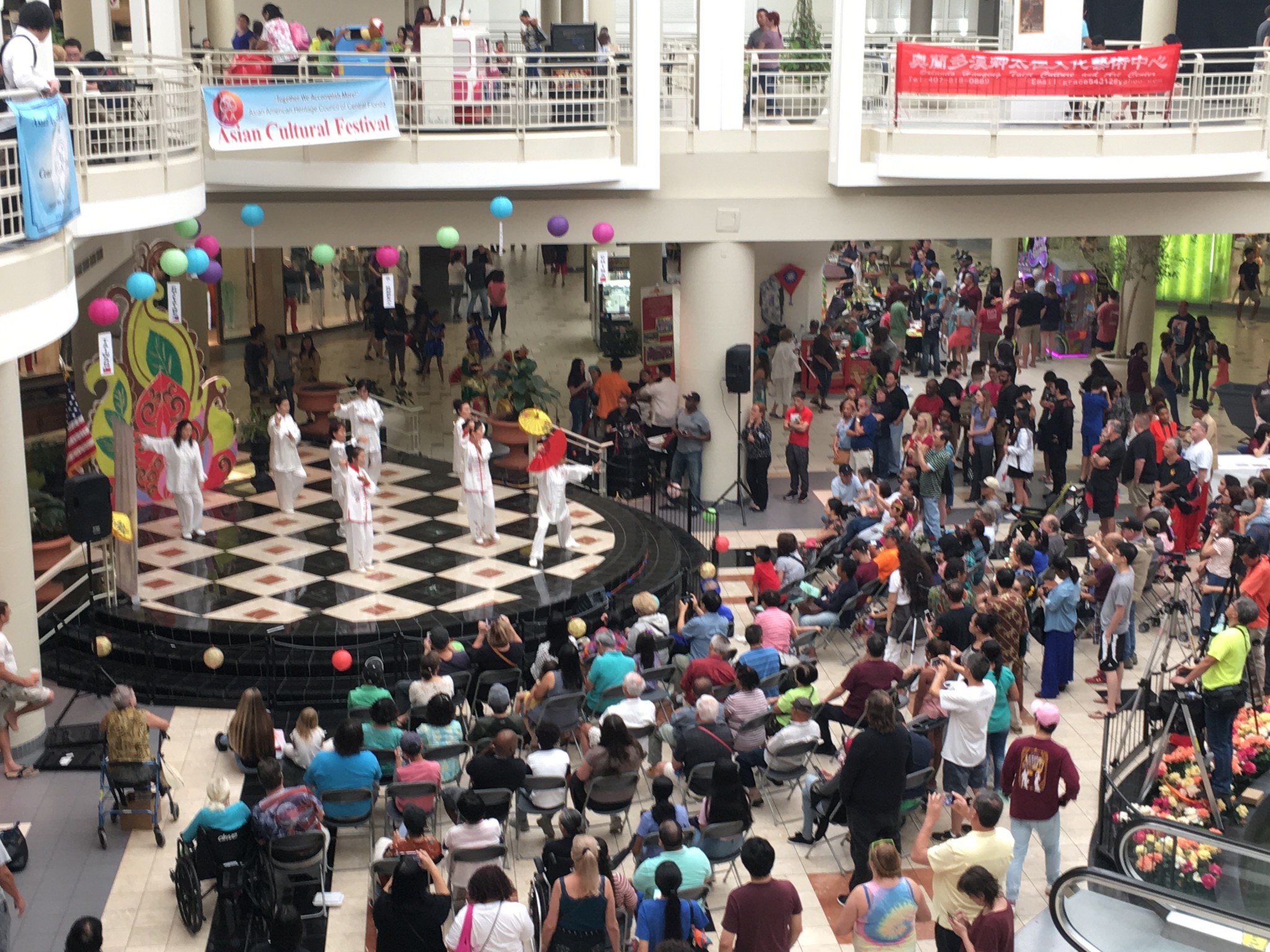 Event hosted by the Asian American Heritage Council of Central Florida (AAHC), the festival showcased the diverse Asian community within the Central Florida area.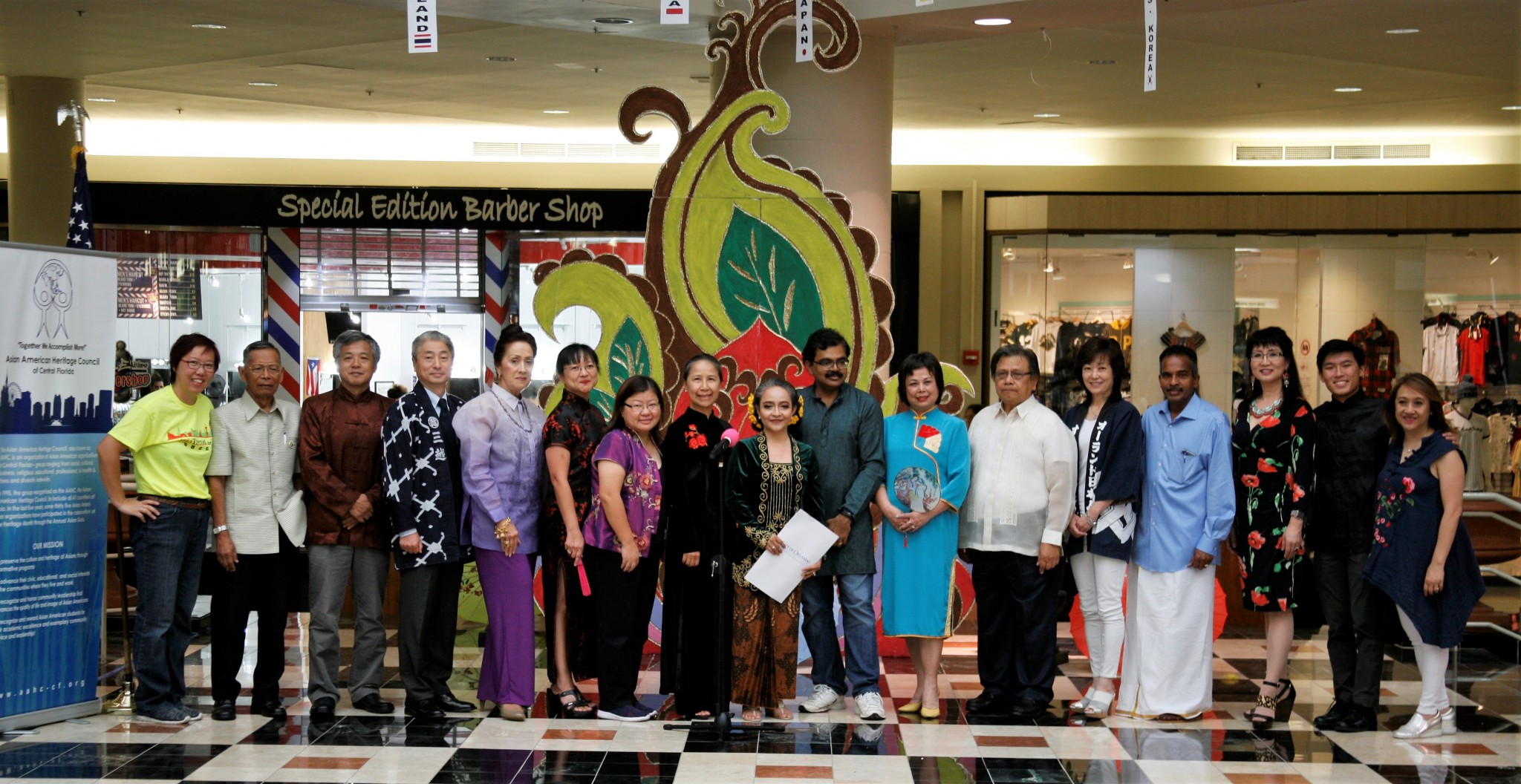 The five hours of cultural, social and educational events attracted over thousands of participants who enjoyed the arts, food, dance, entertainment, history and heritage of Asian countries at the Orlando Fashion Square to celebrate the Asian American Heritage Month, traditionally a presidential proclamation every May to acknowledge and recognize the various national contributions of skills, talents, and vitality of Asian Americans and Pacific Islanders to the United States.
AAHC Chair Retno Kusumoputri and the City of Orlando Commissioner Robert Stuart  welcomed the audience at the Asian Cultural Festival 2018.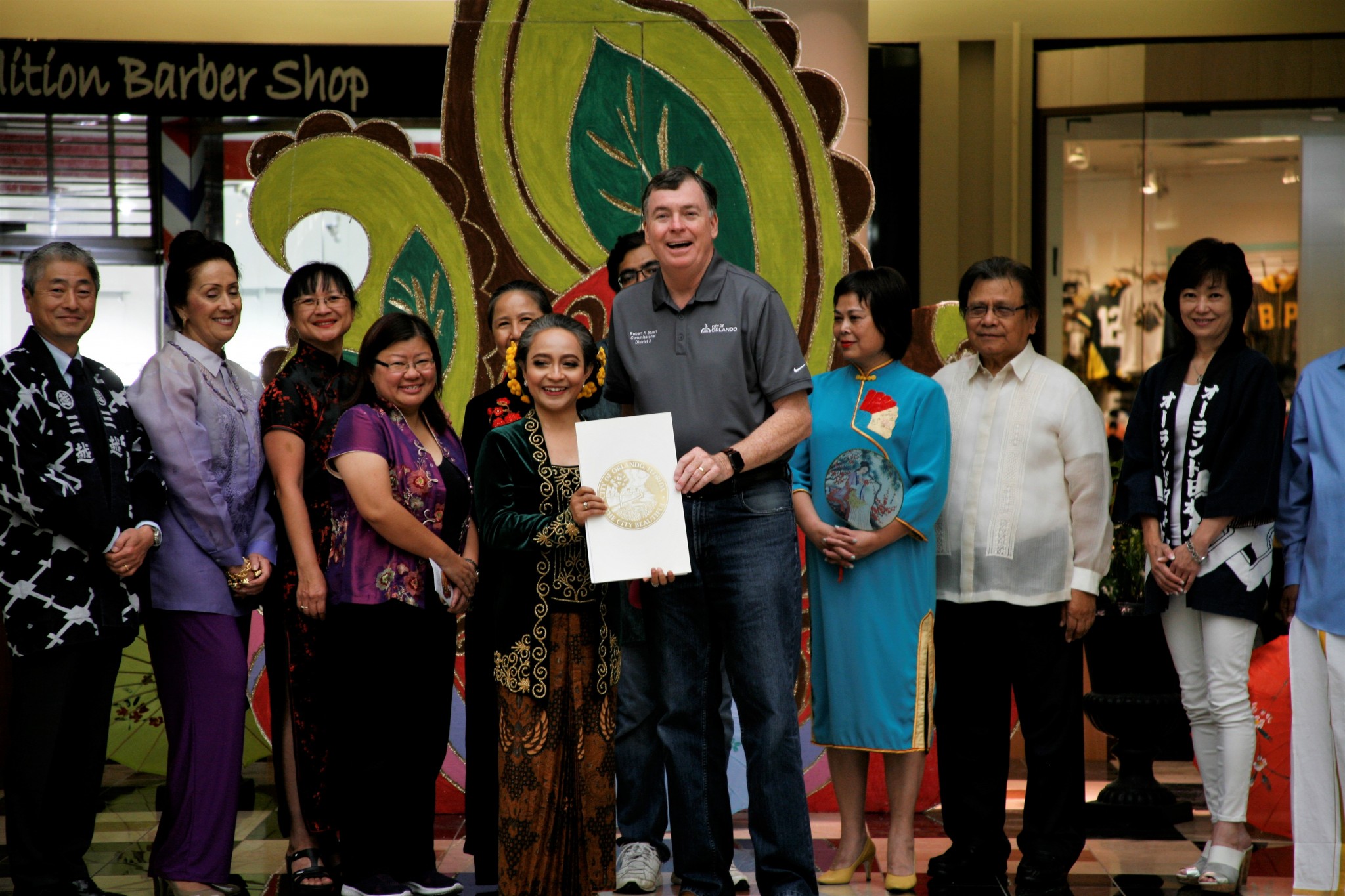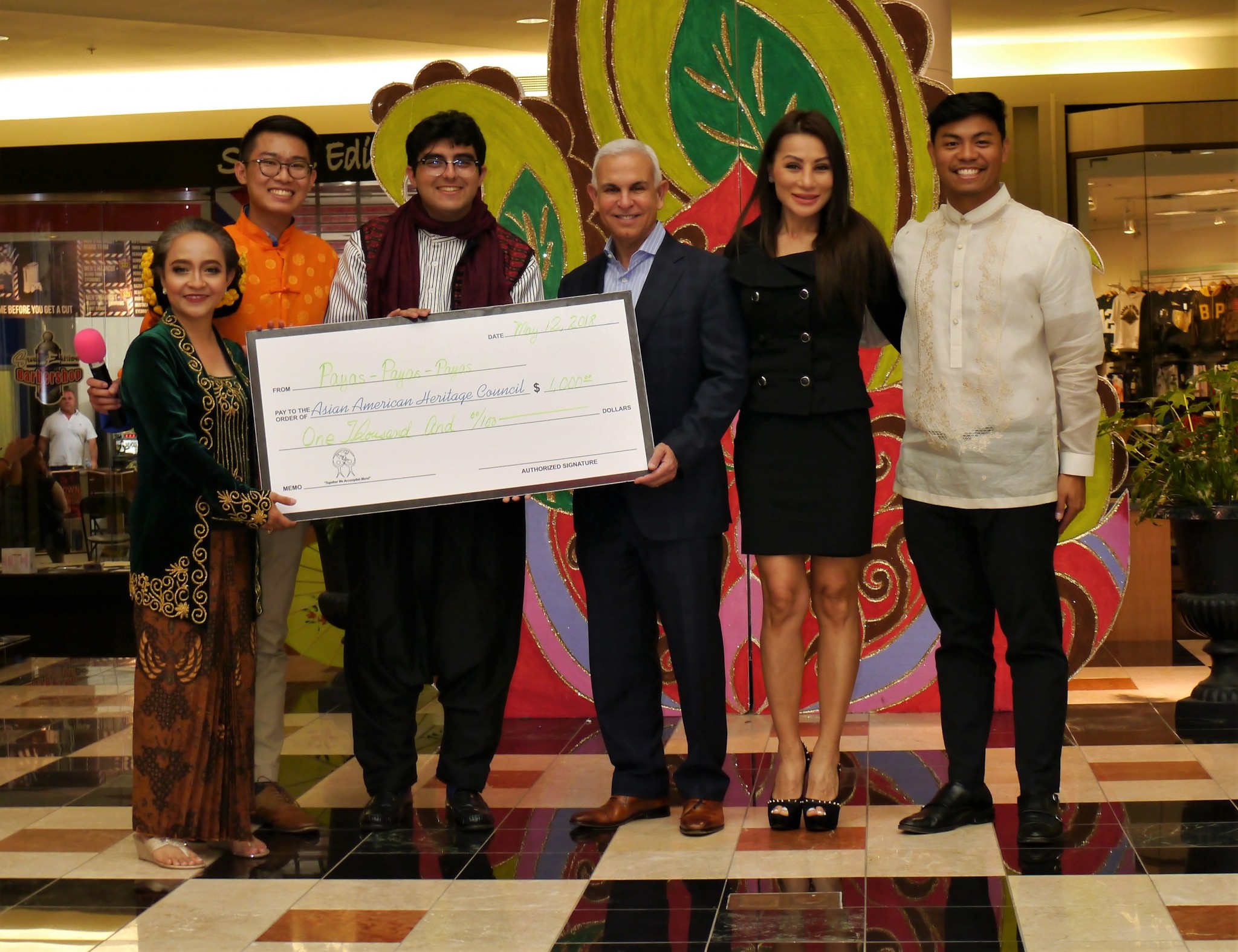 AAHC Asian Cultural Festival event sponsors: Payas, Payas & Payas Attorneys At LawOrganizers estimated 3,000 attendances to the more than 50 business services, retail and food booths. Along with Orlando Fashion Square, the festival was made possible by sponsors Orlando Fashion Square; AmerAsia Bank, Cino International, Payas, Payas & Payas, LLP; Gateway Insurance; media sponsors 90.7 WMFE Radio Orlando, Tasty Chomps! and Asia Trend, and the volunteer crew led by the R.E.A.C.H. of Central Florida.
Photos: Brandon Tran, Jesson Aaron Medenilla, Shally Wong, Carla Chu, Tom Chu,  and C.K. Lau (To view the photo album, visit www.facebook.com/asiatrend)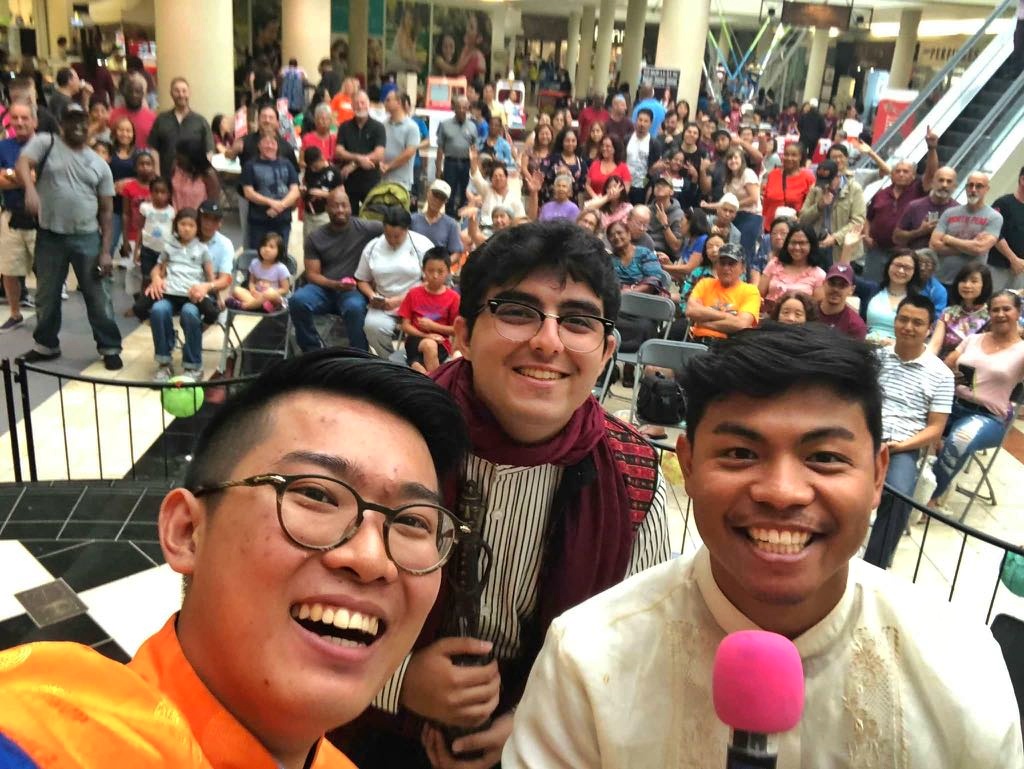 The five hour program, emceed by David Galindo, Justin Chu, and Khaled Itani, began with a Lion Dance. The colorful Dragon Dance followed. The entertainment hour featured dances from India, China, Vietnam, Indonesia, Japan, Thailand and the Philippines. A fashion parade showcased the native costumes of Japan, China, India, Philippines, Vietnam, Indonesia, Thailand and Taiwan. Music performance: "Angklung" presented by an Indonesian group. Filipino musician Philip Mahoney performed saxophone music. Orlando Taiko Dojo permed the Japanese Taiko music. Japan and China demonstrated its martial arts.
Watch more event videos at www.youtube.com/AsiaTrend
The Asian American Heritage Council, originally established in 1980 as Asian Pacific American Heritage Council, and re-organized in 1996 as an administrative body,
not an umbrella, for Asian American organizations in Central Florida, is dedicated to preserve the culture and heritage of Asians. Proceeds from the cultural festival will benefit its annual Scholastic Awards project in November.
More info at http://www.aahc-cf.org/
Comments