In this edition of Behind The Threads, a group of UCF students got together to create an initiative to solely support the people of another country. Their main form of unity and medium would be a t-shirt.
On October 16th, 2014 the Chinese American Student Association at UCF held a rally to raise awareness to the recent events in Hong Kong.
For the past few days, tens of thousands of protesters have been protesting on the streets of Hong Kong to fight for democracy, shielding themselves from tear gas and pepper spray with surgical masks, goggles and umbrellas.
The reason for their protests is because of China's decision to renege on allowing Hong Kong citizens to be able to elect their own head official, the chief executive, democratically in 2017. China said that the elected chief executive would have to be approved by a Beijing-loyal committee.
Boy Kong, a local Orlando Artist created the design that was screen printed by Impress Ink. This whole series of events is regarded as the "Umbrella Revolution" therefore an umbrella design was created with the image of the Foo Dog (Chinese Lion Dog), an ancient mythical Chinese animal that represents peace and fierceness.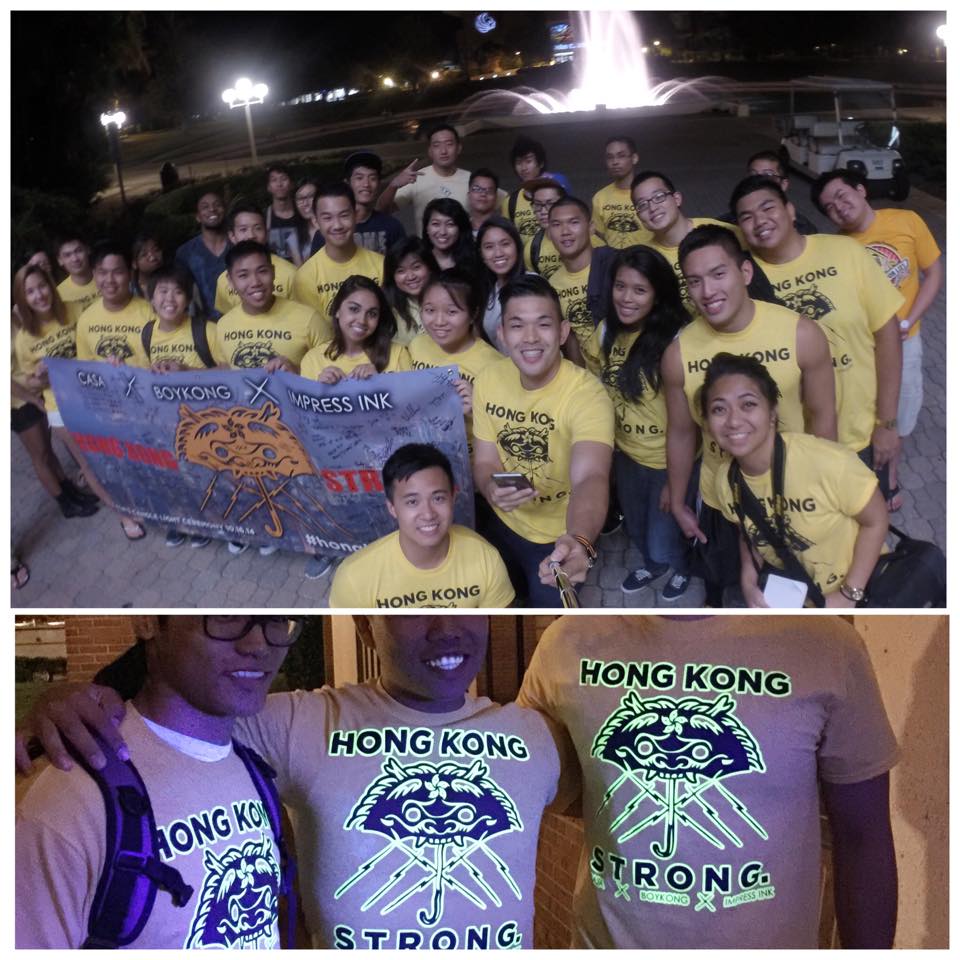 "Coming together and supporting the people of Hong Kong will at least give them more hope" said Mike Cho, partner of Impress Ink. Austin Le, President of CASA at UCF started this initiative and approached Impress Ink and Boy Kong to brainstorm and produce a meaningful t-shirt design.
Whether is an act of unity or support, t-shirts have served as great wearable tools to promote a unified message. There's always a story behind a t-shirt design, there's more to see behind the threads.
Comments