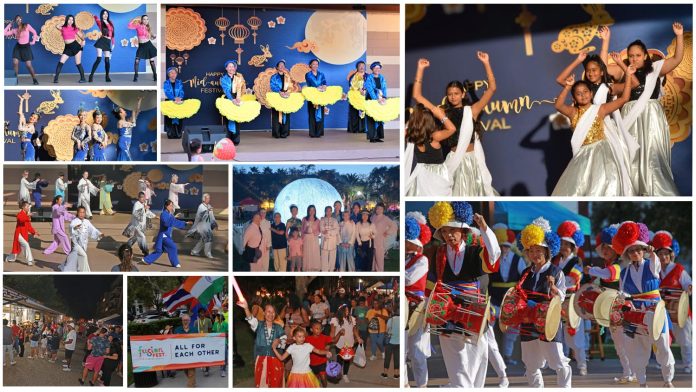 One of the stories I remember from my younger days about the Mid-Autumn festival is Chang'e flying to the moon! So when I was a young girl, I often gazed hard to the moon on the night of 15th day in August trying to see the shadow of Chang'e and perhaps the jade rabbit as well!
As I grown up, not only I realise even if all these legends were true, it is quite impossible for human eyes to see through the moon! And of course, we have the astronauts who landed on the moon some years' ago which has destroyed all these childhood believes!
Anyway, back to reality – people in Asia still celebrate Mid-Autumn day because it is a day that family, or friends would sit together to have a meal and enjoy a slice of moon cake whilst admiring the moon for it shines the brightest on this day! And children would have fun running around and lightening lanterns in all shapes in the evening. Some people even stretch the celebration from the night before (welcoming the moon)and the night after (chasing after the moon) – any excuse works I suppose!
This year is the 2nd anniversary by Asia Trend Media to hold the 'Moon over Avalon' at Avalon Park. Unlike last year we had rain just before the program started; this year we had perfect weather!  People started bringing in their drinks and blankets to spread out on the lawn from 4pm when the stage programs started at 5pm. Whilst we had a full program of entertainment for everybody, we also had a special workshop for kids to assemble their choice of lanterns which are in the shape of four types of animals. 
Entertainment programs kicked off with Taiji demonstration by Orlando HanQing Taiji Culture and Art Center; then there was the ArtEast Orlando Dance Troupe Chinese folk dance, Devyani School of Culture N Arts Indian Bollywood dance, Thuyen May Productions Vietnamese traditional dance, StarFire K-Pop dance and A Magi Group Belly dance.
And of course, Chinese yo-yo demonstration by Chinese School of CAACF is very much loved by all children and adults alike.  What is worth mentioning was the 'Samul Nori' by a Korean group made up with senior performers! They all dressed up like a soldier band and carrying a drum across their shoulders as they marched in to the front of the stage, out in between the audience and back. 'Samul Nori' means to play four musical instruments: so there were two types of drums and two different sizes of gongs. Talking about musical instrument, we also had a Chinese guzheng performance by Ms Zeng.  And last but not the least, we had Gary on the Saxophone and Charles who sang two beautiful Mandarin songs about the moon.  By the way, we also hang out presents to kids who got the answers right!  Oh, highlight of the night – a Lanterns Parade – kids carrying their self assembled lanterns walking around the park center! For those who came late, please make sure you come out early next year so that you will not miss the parade!
We know it has been a successful evening by the number of audience attending and the enthusiasm that they showed to join in the workshops; swaying their bodies in front of the stage whilst the performers were doing their dances! Not to mentioned those who took photos and videos! All in all, it has been a very enjoyable evening! Thank you to all the sponsors, vendors, volunteers and the team (including the MC and sound technicians) who worked very hard to make the event a success!
Thank you presenting sponsors: Thank you event sponsors: Avalon Park Group, Avalon Park Arts and Culture Center, Mei's Supermarket, Overseas Community Affairs Council Taiwan Republic of China (ROC), Taipei Economic and Cultural Office in Miami (TECO), and CINO International Realty, and thank you to all our Visitors, Vendors, Performers, Volunteers and who spent the day with us. Thank you Amy Emiko Akamine and Onchantho Am for emcee. Event photos by Robert Xie, Chet Karwowski, Lake Nona High School ASA, and C.k. Lau. Event videos by Chet Karwowski, Anthony Nguyen, and C.k. Lau. Great fun was had by all! Well, see you all next year – mark the date, 14th September, 2024.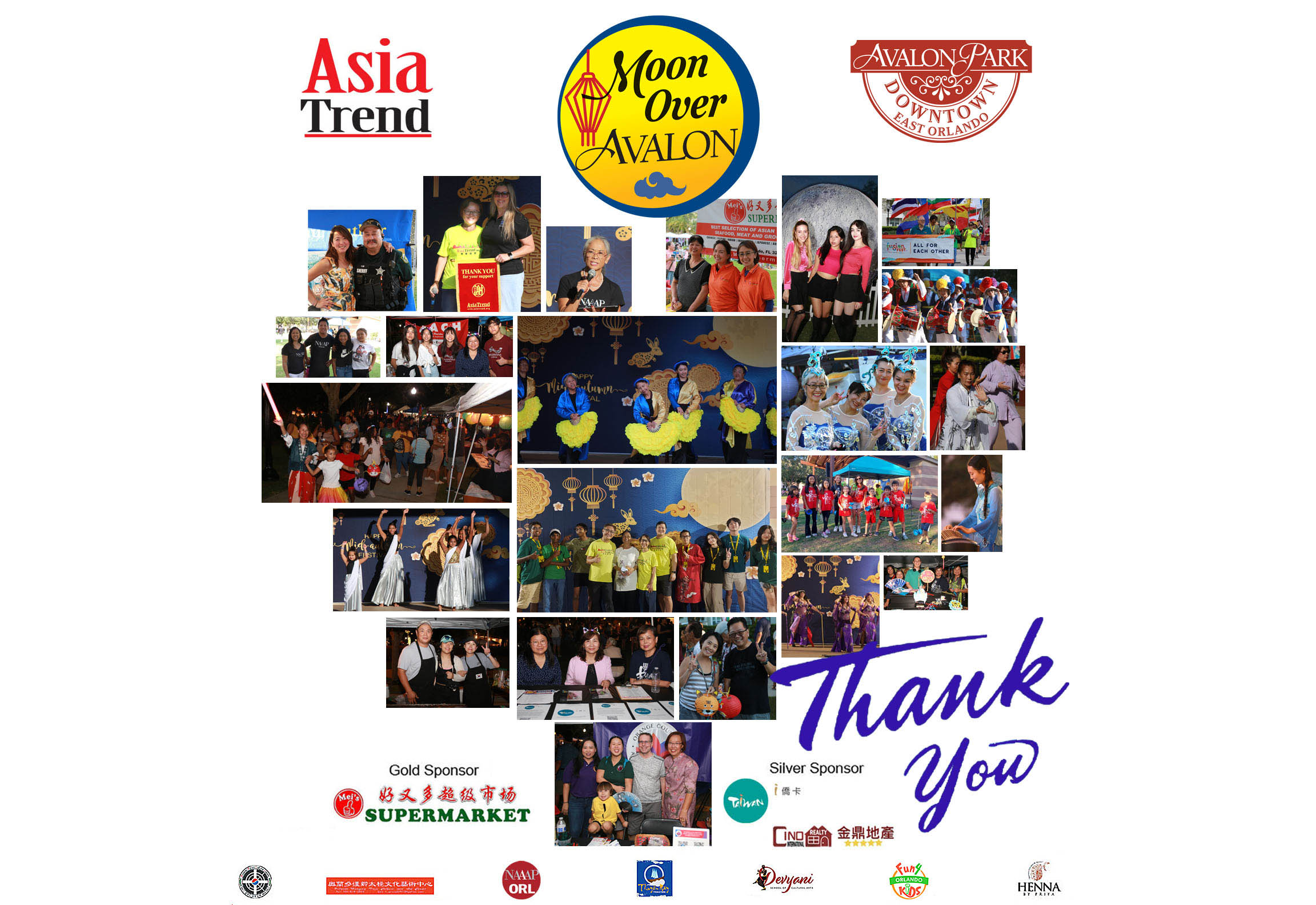 Moon Over Avalon performance full set videos at Chet Karwowski video channel
Comments