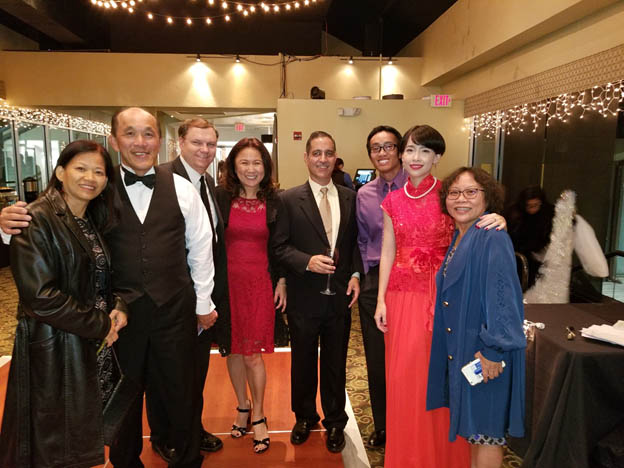 On Sunday December 10th, the Chase Zen Foundation held their annual charity ball at Jackson's Bistro in Harbour Island. The Chase Zen Foundation is a non-profit organization inspired by the life and beliefs of a young man named Chase Zen. He believed that learning English is a key to improving people's lives by giving them access to education and career opportunities. Founded by his mother Jessica Tien after his tragic passing, the Chase Zen Foundation sends high school and college aged students overseas every summer to teach English to underprivileged youth. It also provides volunteer tutors for anyone looking for a help in math, science, and more.
In the summer of 2018, the foundation will be sending two groups to Ecuador and Taiwan. Ecuador Program Director Ross Widger will be leading high school students Sofia Jones, Anna Chang, Camily Widger, Aileen Widger, and Abigail Berberich (pictured from left to right below) to Loja, Ecuador where they will work with kids who are unable to afford English classes. Camily and Aileen spoke to the event attendees about the real roadblocks that children in Ecuador face because they lack the same basic necessities that children growing up in the United States have. People also face real employment barriers because of where they are from or how they look. Since English is really valued, however, knowing the language can overcome these barriers and get someone a job. The Taiwan team is lead by Program Director Robert Chen and will be headed to the Alishan Mountains region where there are many aboriginal villages. There are still open spaces for college students. Students that are interested can apply through the foundation's website ww.chasezen.org.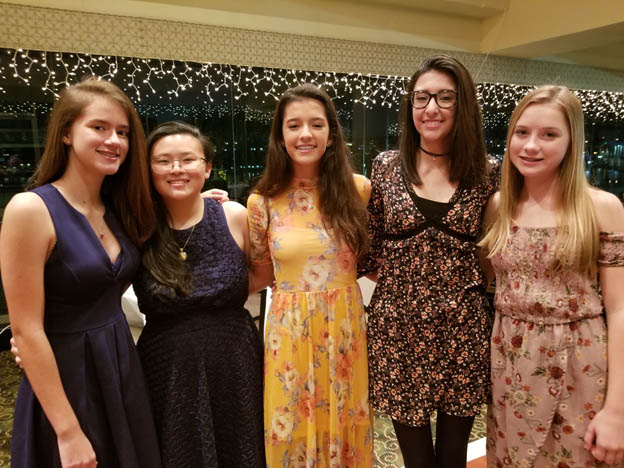 While the event opened on a serious note the rest of the evening was full of delicious food, dance, and laughter. There were raffle drawings for door prizes and a silent auction for donated gift baskets and items. Attendees bid on themed alcohol gift baskets, a signed football, Chinese art, and more.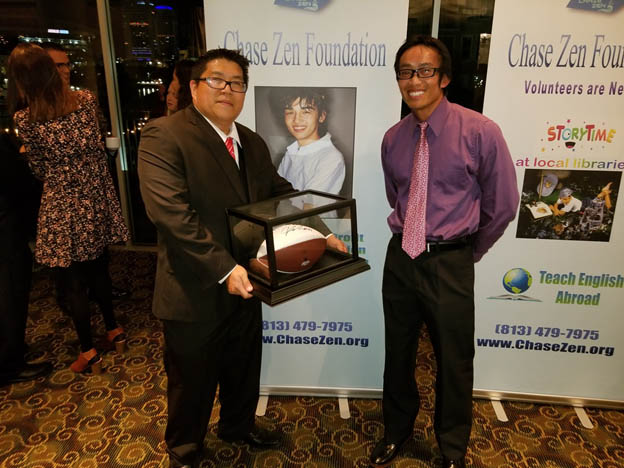 The night ended on an touching note with the lucky winner of the 50-50 raffle donating his half of the winnings to the foundation. The donations raised through the event will fund the teaching abroad programs to Ecuador and Taiwan.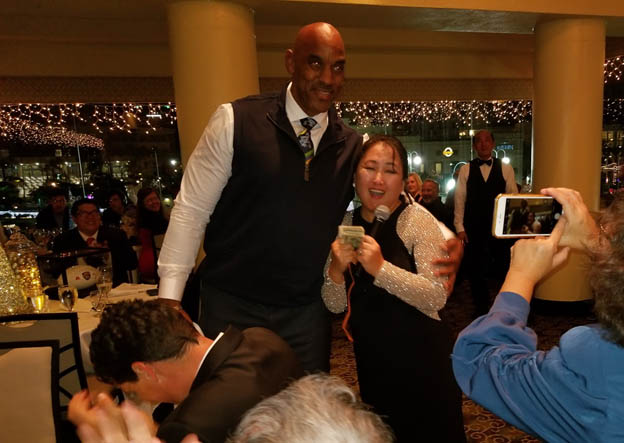 Article by Jacqueline Collier
Comments