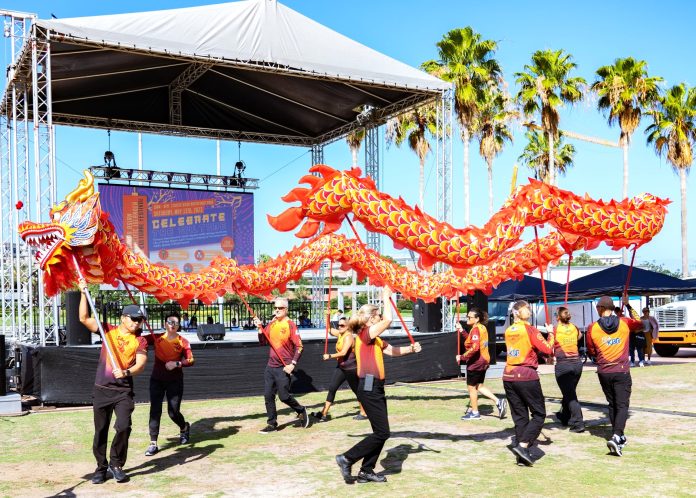 TAMPA, Florida (Saturday, May 13, 2023) – The Curtis Hixon Waterfront Park in downtown Tampa became a mini-Asian Town for one day in honor of the Asian American Pacific Islander (AAPI) Heritage month of May. Mayor Jane Castor and the City of Tampa celebrated the AAPI heritage and cultural diversity with a vibrant and colorful Asian Pacific Islander Cultural Festival in the heart of downtown Tampa.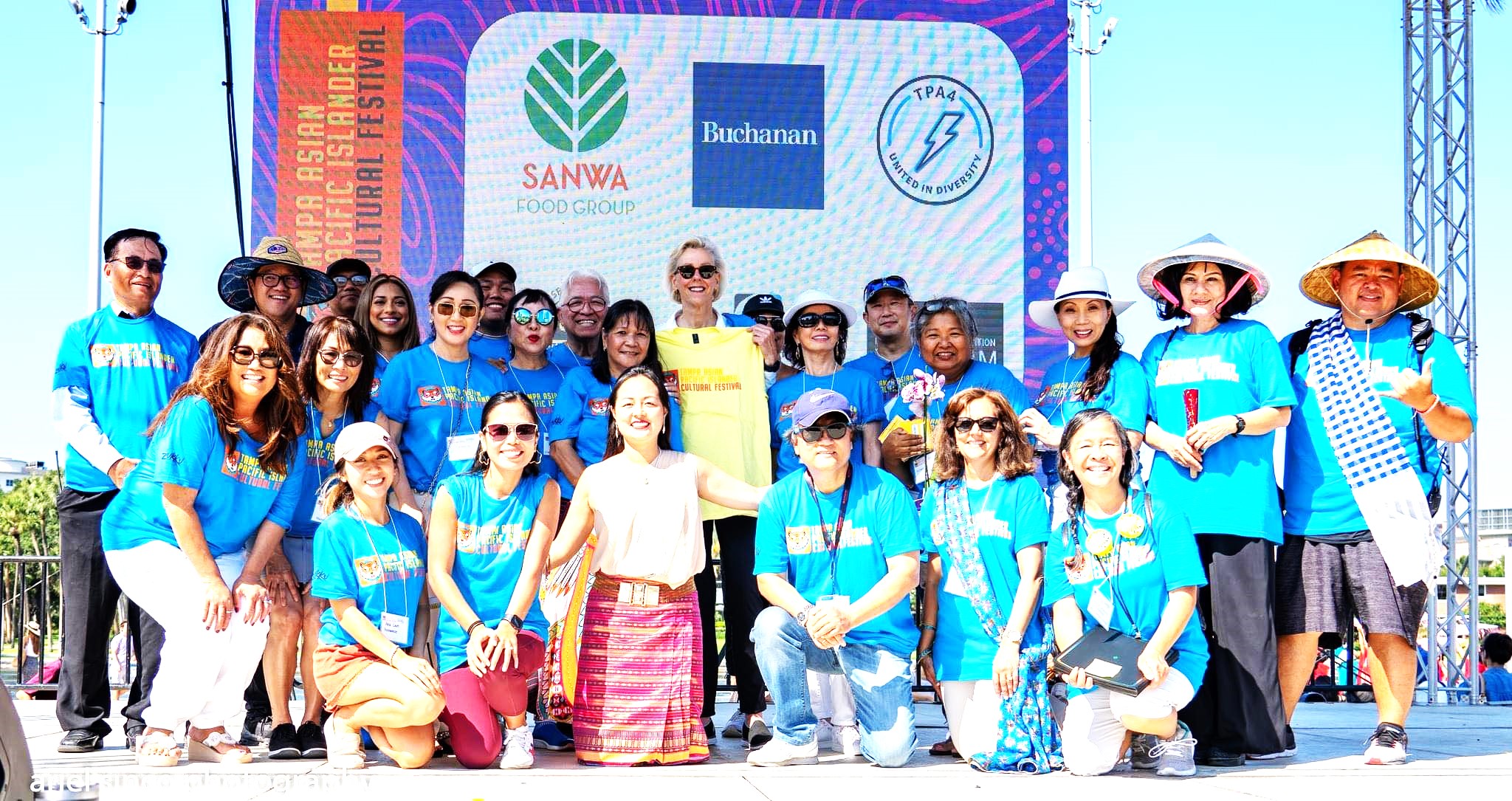 The festival, which was open to the public, was attended by more than three thousand visitors. The community immerses themselves in a spectacular afternoon of incredible Asian cultural performances, mouthwatering delicacies, authentic Asian wares, and fascinating informational exhibits. The festival was the first-ever Asian Pacific Islander festival that the city has organized of this magnitude, with more than fifteen food vendors and five food trucks serving various Asian and Pacific Islander cuisine. There were also merchandise vendors, American businesses promoting their business, handing many beautiful giveaways, and Asian and American non-profit organizations. Asian countries represented included Korea, Philippines, China, Vietnam, Thailand, India, Japan, Indonesia, Taiwan, Hmong, Malaysia, and Hawaii, to name a few.
TV Anchors Nerissa Lamison-Prest and Miguel Octavio introduced more than twenty performing groups and individuals from different Asian countries. The festival was opened with the exciting Dragon and Lion Dance performance by thirty members of the Suncoast Asian Cultural Association (SACA), followed by Miss Gasparilla Ann Poonkasem singing the national anthem. After that, non-stop entertainment was on stage, with the most colorful costumes and dances from participating Asian countries.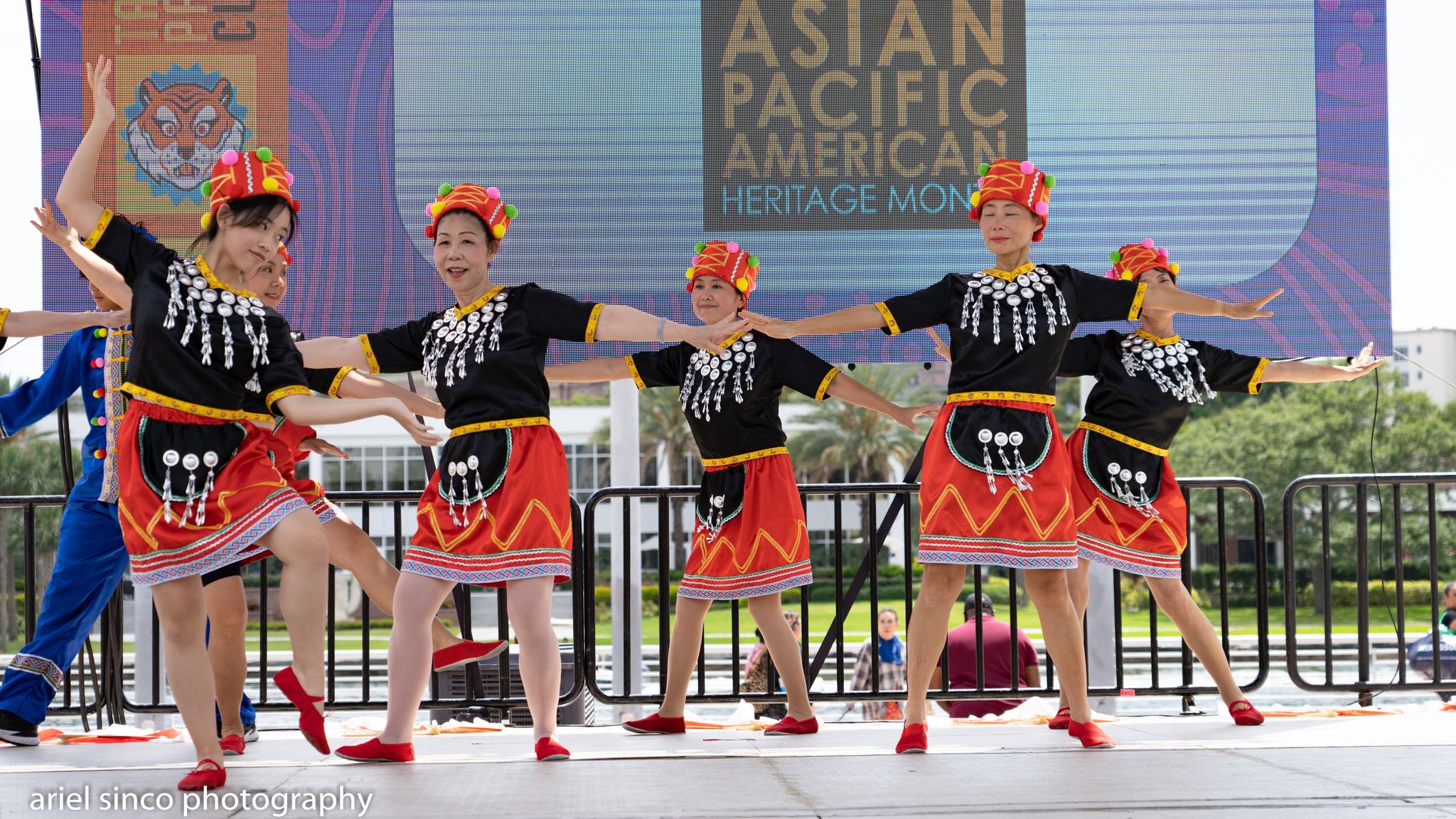 The festival was organized by the newly formed Mayor's Asian American Pacific Islander Council, consisting of about thirty members from different Asian countries, headed by the festival chairman Mariben Andersen. The event's goal was to showcase the beauty of all AAPI people and share their unique and rich culture and traditions in our community. Mayor Jane Castor says 64,000 Asian American and Pacific Islanders call Tampa Bay their home. "It is a great day to celebrate AAPI Heritage, "said Mayor Castor, who welcomed everybody and recognized the AAPI council on stage for a "job well done." No question, this event will now be an annual event organized by the City of Tampa and the AAPI Advisory Council.
Comments