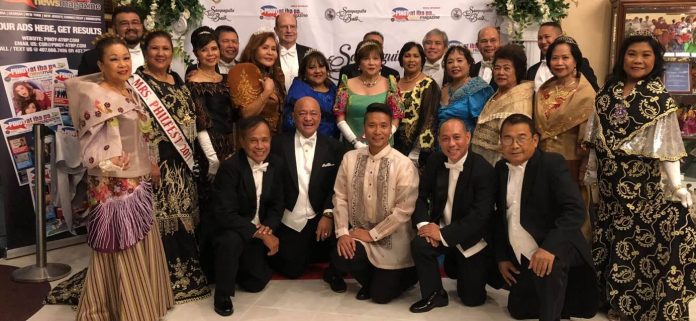 Tampa, Florida – Since I moved to Tampa in 1986, I have been invited to emcee so many Philippine and other Asian events. But one of the events that I always looked forward to is emceeing one of the grandest Philippine balls in America, the Sampaguita Ball which took place last Saturday, September 29th that was held at the spectacular Bayanihan Arts & Events Center in Tampa, Florida owned by the Philippine community of Tampa Bay and organized by the Philippine Cultural Foundation, Inc. (PCFI).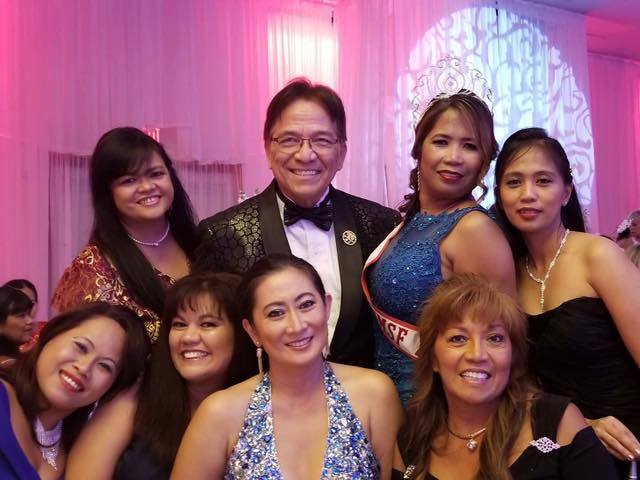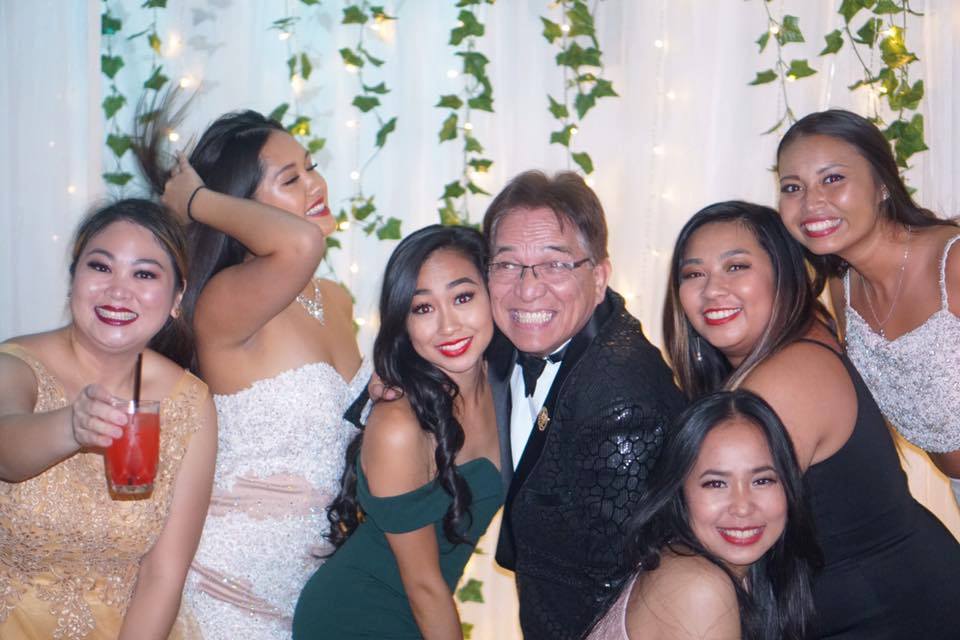 The annual event that celebrated its 25th year anniversary was attended by 450 American and Filipinos, and Asians alike dressed in their fabulous evening gowns, tux and tails. But the highlight of the evening was the ladies dressed in their best Philippine gowns designed by the best Philippine couturiers. Spectacular Maria Clara inspired gowns with the huge stiff shawls as well Philippine "terno's" with the distinctive butterfly sleeves popularized by Mrs. Imelda Marcos in the '70's and '80's complimented by out of this world "bling-bling's," tiaras, and Judith Leiber bejeweled purses monopolized the evening which made me think that I was in the grand wedding party of the recent movie hit "Crazy Rich Asians." Not to forget the men who were mostly in their national shirts called the "Barong Tagalog" made of banana and pineapple silk fibers beautifully decorated with Belgian-looking hand embroidery and beads, some even matching with their wives and partners, while other wore tuxedos and tails.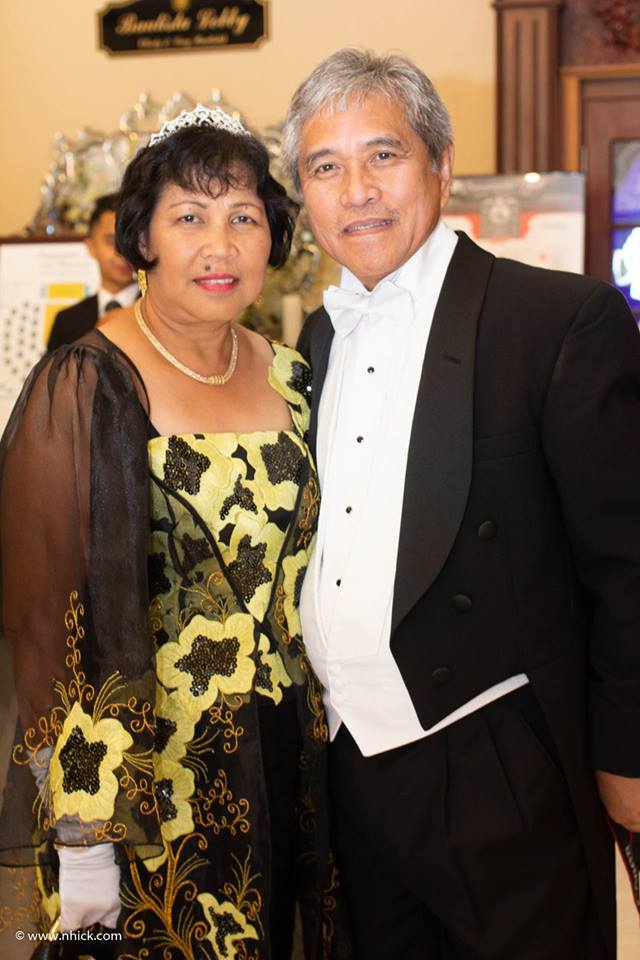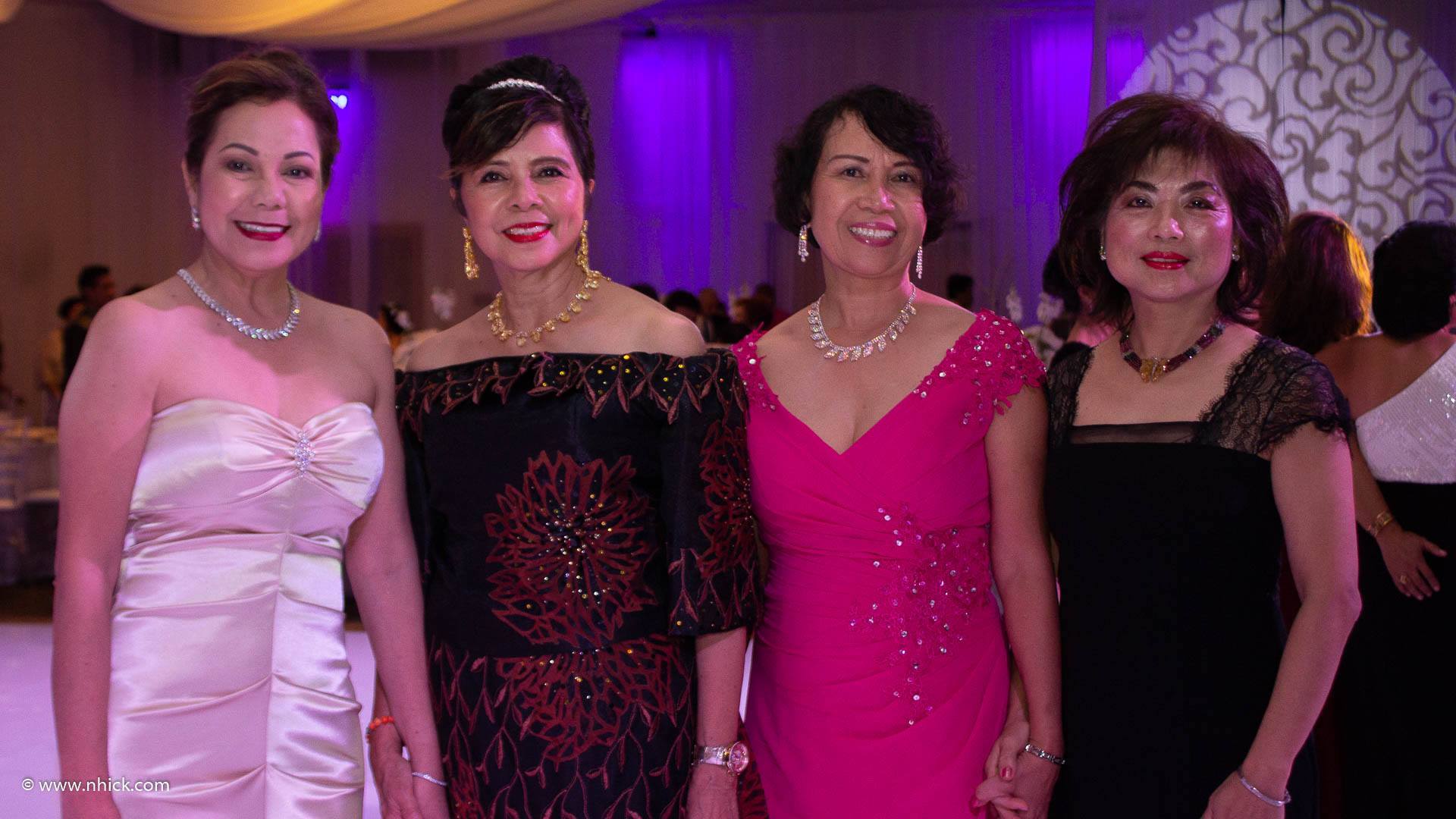 Like all Filipino events, the program opened with the singing of the national anthems of the United States and the Philippines sang beautifully by the members of the Philippine Choral Group conducted by former University of the Philippines Madrigal Singers Connie Chanrasmi. Then PCFI Chairman of the Board Dr. Ross Balderama gave his welcome speech followed by Lucy Bautista, 2018 Chairman of Sampaguita Ball and Chairman of the Sampaguita Ladies Society, who, after her speech also recognized all the past Ms/Mrs PhilFest who were present, who paraded around the magnificent white lacquered dance floor specially ordered from Atlanta, Georgia, with Mrs. PhilFest 2018 Lorna Smith as last to parade.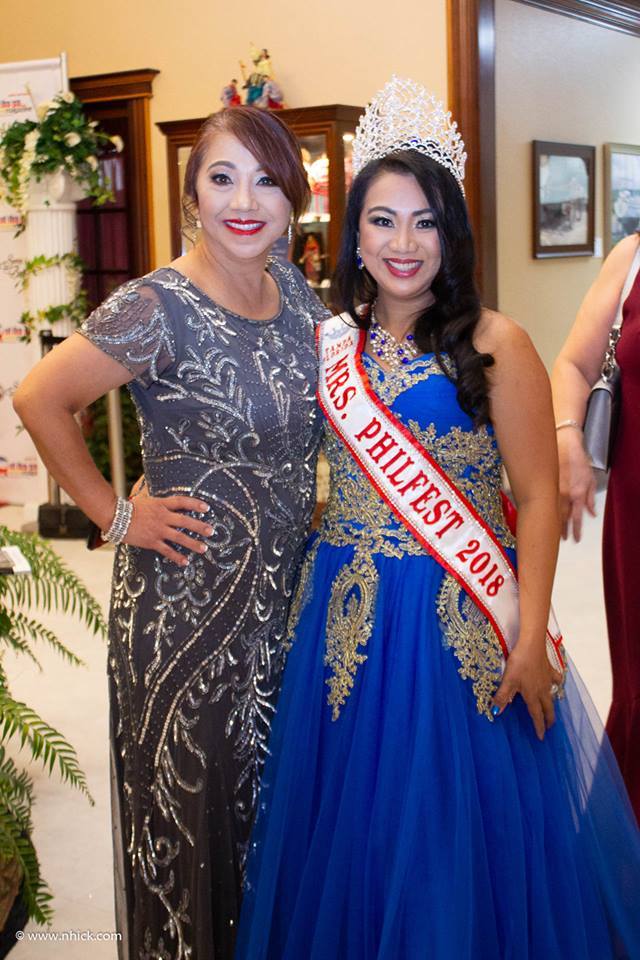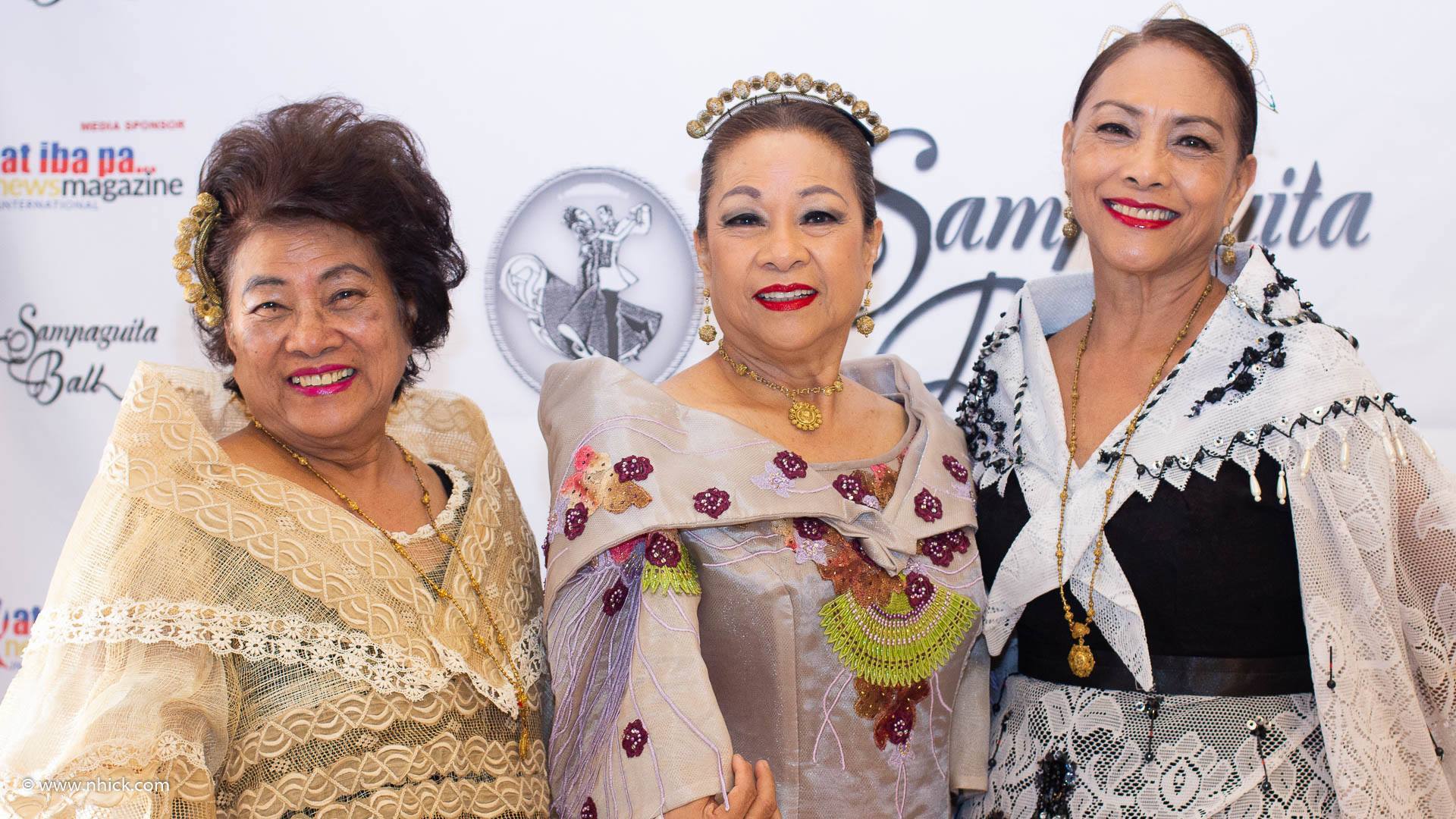 Before dinner was served, chairman Lucy Bautista gave tribute to all the members of the Sampaguita Ladies Society and Sampaguita Ladies Committee 2018 for their hard work in making Sampaguita Ball a never-ending success for the last 25 years. And then came in their handsome escorts dressed in tails and performed a very regal ceremonial Philippine dance called "Rigodon de Honor" (Parade of Honorable) which was beautifully choreographed by Rein Candelario of the Philippine Performing Arts Dance Company of Tampa.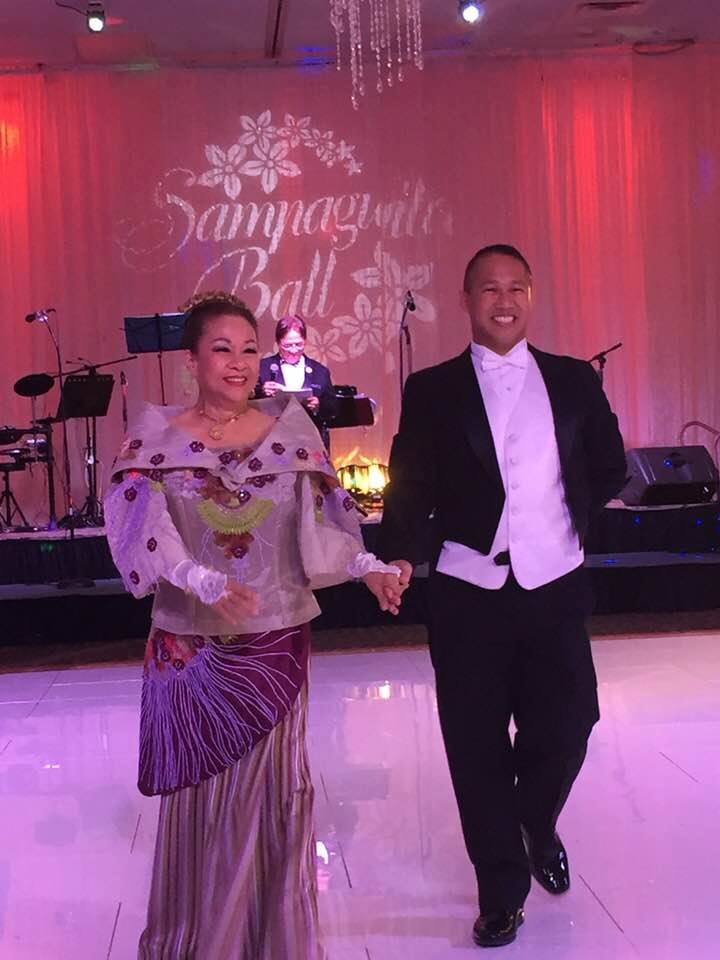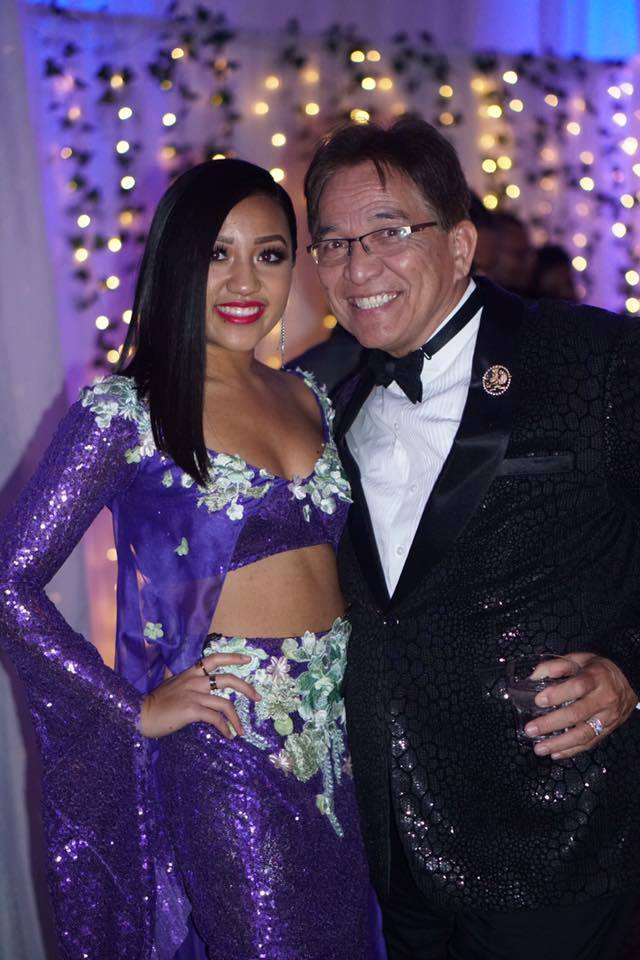 A spectacular breathtaking entertainment entitled "Philippine Sketches" followed right after the seven-course Chinese Laureate dinner catered by Hao Wah. The three cultural arms of PCFI namely the Philippine Choral Group conducted by Connie Chanrasmi, the Musikong Kawayan-Bamboo Ensemble conducted by Nhick Ramiro-Pacis, and the Philippine Performing Arts Company dancers choreographed by Joey Omila. The show was Directed by Joey Omila, musical composition and arrangement by Nhick Ramiro-Pacis. It opened with a very colorful and mysterious Philippine ritual dance from the Bagobo tribes of Bukidnon in Mindanao called "Dugso" with and original ethnic composition of Pacis. This was followed by another beautiful original composition of Pacis entitled, "Parangal" (Tribute) and as the finale, a Philippine folk song entitled "Pandangguhan" was performed together by all three groups to a magnificent climatic ending that was given a standing an ovation by the guests. All three musical pieces were played by the bamboo orchestra while the choral group sang in their angelic voices.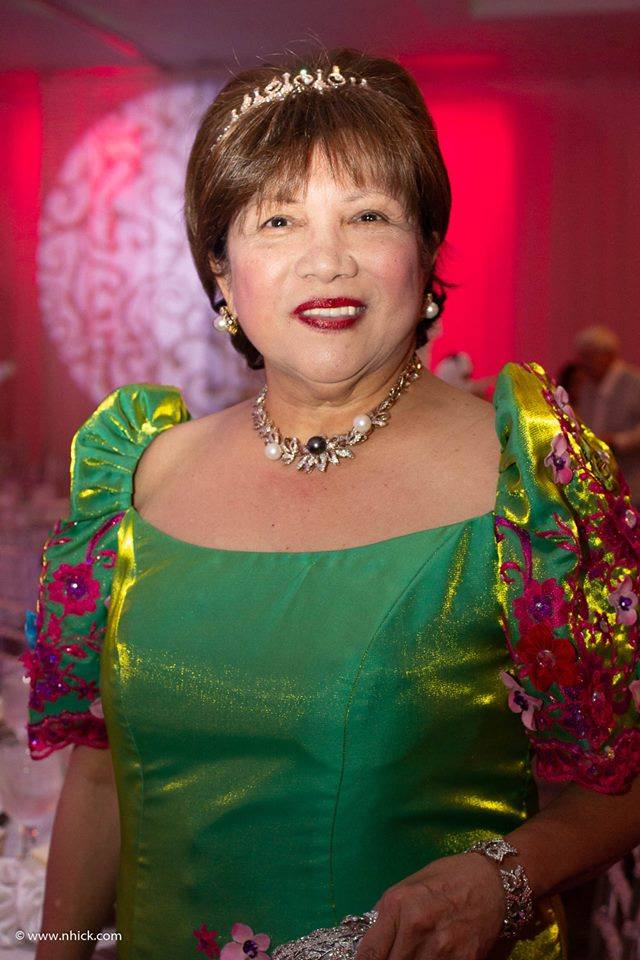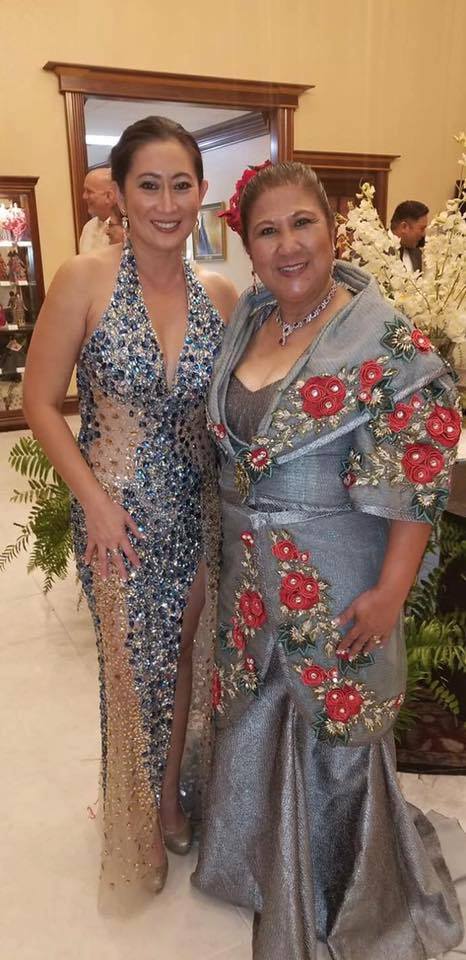 Dinner was a seven-course Chinese Laureate catered by Hao Wah. There was also the live band from Jacksonville called Rhythm in Motion who provided dancing music all evening.
If you would have attended the ball, you will agree with me that indeed the "Crazy Rich Asians" is well and alive in Tampa Bay.
Sampaguita Ball normally takes place every Saturday of September. For more information on the ball, call (813) 925-1232 or (813) 312-6518.
Photo Credit: Nhick Ramiro-Pacis
Comments