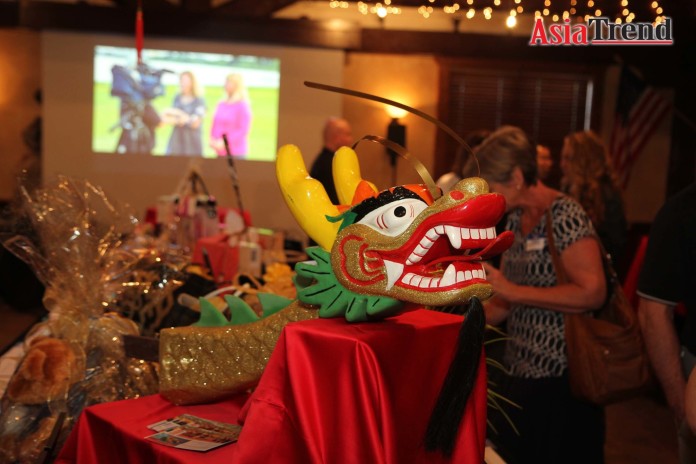 We are so proud of our Orlando community and its Dragon Boat efforts.
Especially rewarding is our cops and teens Dueling Dragons teams.  Yes teams, as this year we have expanded to two boats of paddlers and lowered the age of our teen paddlers to middle school.
Photos: C.K. Lau (To view the photo album, visit www.facebook.com/asiatrend)
Founded in 2011, The Dueling Dragons of  Orlando Dragon Boat Team (aka "Cops and Kids") is an unlikely partnership between at-risk teens and officers from the Orlando Police Department who have joined together to become a one-of-a-kind, competitive, year-round racing team. The Kids come from the City of Orlando's Operation Positive Direction, Parramore Kidz Zone, and the Orlando Parks and Recreation Department. The Cops and Kids both participate as volunteers, learning teamwork and trust through the ancient sport of Dragon Boating. In the process, stereotypes come down, profiles melt away and lives change for the better.
The Dueling Dragons held their annual fun raiser on May 9th at historic Dubsdread in the Tap Room.  Donors and sponsors enjoyed meeting many community leaders, supporters and paddlers like members of our CHARGE dragon boat team.  Funds raised at this event helps to pay expenses for the two teams to travel to Chicago to compete in the Walgreens International Chicago Dragon Boat Festival on July 26th as well as fund a documentary and support for the 2015 Dueling Dragons teams. Traveling to compete in Chicago is life changing for the cops and kids – and will include airfare, hotel, ground transportation, touring Chicago, meals, back packs, team race shirts and expenses surrounding the Festival.  While in Chicago, our team is scheduled to meet with Chicago's Superintendent of Police Gerry McCarthy and share our dragon boat story of cops and kids coming together.
A true supporter, Orlando's Police Chief John Mina who attended the fundraiser, says, "We are very proud of our officers and our teen paddlers. They will be representing Orlando and this program both to the Chicago Police and in the Festival."
Our 2014 Dueling Dragon sponsors include: Frank Santos, Edyth Bush Charitable Foundation, Mears Transportation, NeuroSpine Institute, Dan Newlin, BB&T, Harris Rosen Foundation, Hillcrest Dermatology and Plastic Surgery, Universal Orlando, UBS Financial, Southwest Airlines and Orlando Health.
Comments