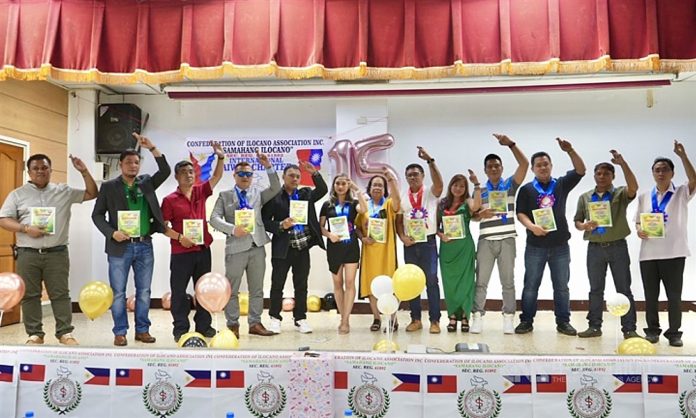 Taipei, Aug. 22 (CNA) Hundreds of Filipinos of Ilocano lineage gathered in New Taipei on Sunday to celebrate their brotherhood with presentations of dance, music, food and inspirational talks by organization leaders.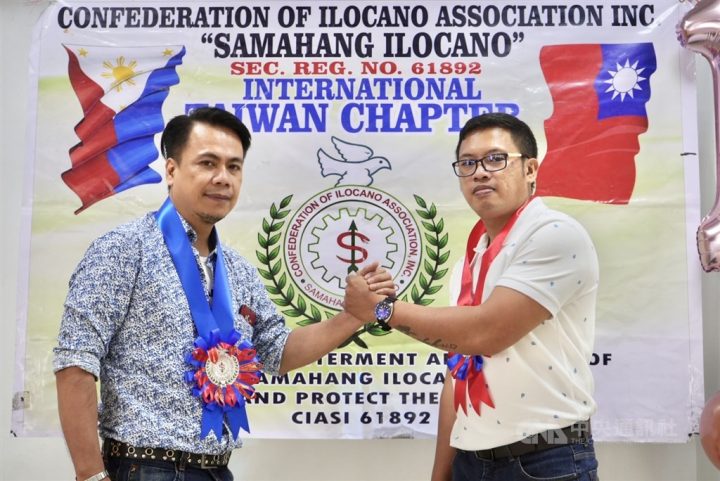 The Ilocanos are one of the largest ethnolinguistic groups in the Philippines and trace their origins to the provinces along the northwestern seaboard of Luzon.
About 500 Filipinos gathered in Banqiao District's Kunlun Park Citizen's Activity Center to celebrate the 15th anniversary of the Taiwan chapter of the Confederation of Ilocano Association, Inc., Samahang Ilocano (CIASI).
The celebrations kicked off with a group prayer and the national anthem of the Philippines, followed by busting budots dance moves, slaying hard-hitting rap rhymes, and a motivational speech by CIASI Taiwan National Chairman Emerson Santiago.
"Our goal and our aim are to help others, our brothers and sisters here in Taiwan or in the Philippines," Santiago told CNA.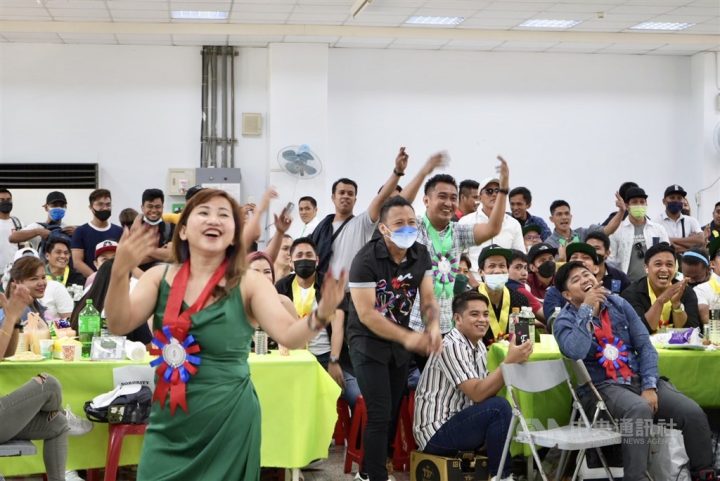 As the national chairman of the organization which has more than 600 active members spanning 13 subchapters and a sorority chapter in Taiwan, Santiago said Ilocanos are very resourceful and industrious, as well as united.
Speaking about their history, CIASI Taiwan National Adviser and founding member Jimmy Gutierrez told CNA there were only seven members when the organization formed on Aug. 19, 2007.
One of the reasons why the organization formed in Taiwan was because Ilocanos could band together for protection against ethnic Chinese Filipinos, who used to bully other Filipinos who were outnumbered, Gutierrez said.
"If they saw us in a disco and there were just one or two of us, the ethnic Chinese Filipinos would come to us and ask us to buy them drinks. If we said no, they would wait for us outside and try to beat us up," he added.
Later on, when the Ilocanos banded together, the ethnic Chinese Filipinos didn't dare to touch them because they had strength in numbers, Gutierrez added.
CIASI Taiwan National Governor Ricardo Pacquing Jr., who oversees safety and security, told CNA nowadays the organization is mainly about helping those in need by organizing donation drives and sending food boxes to areas in the Philippines affected by natural disasters.
When asked if recent military tensions in the Taiwan Strait have affected his thoughts about safety, Pacquing said his organization is mainly made up of migrant workers who do not have plans to leave because they trust the Taiwan government.
Since CIASI was established in 1975, its membership around the world has grown to over 1 million with close to 700 chapters, according to Pacquing.
Comments