FusionFest is coming back to downtown Orlando on Thanksgiving weekend. Come share a smile and your heritage and "you may discover just how different other people really aren't!"
Discover the world through interactive experiences and contests for food, fashion, spoken word, music, dance, short films and more.
Orange County is home to an increasingly diverse community of people who enrich each others' lives with different cultures and languages.
In its first year, FusionFest had around 8,000 people enjoying a weekend filled with music, dance, art, literature, fashion, culture, and fun! We had performers, vendors and volunteers from more than 100 heritages sharing their talents throughout the festival.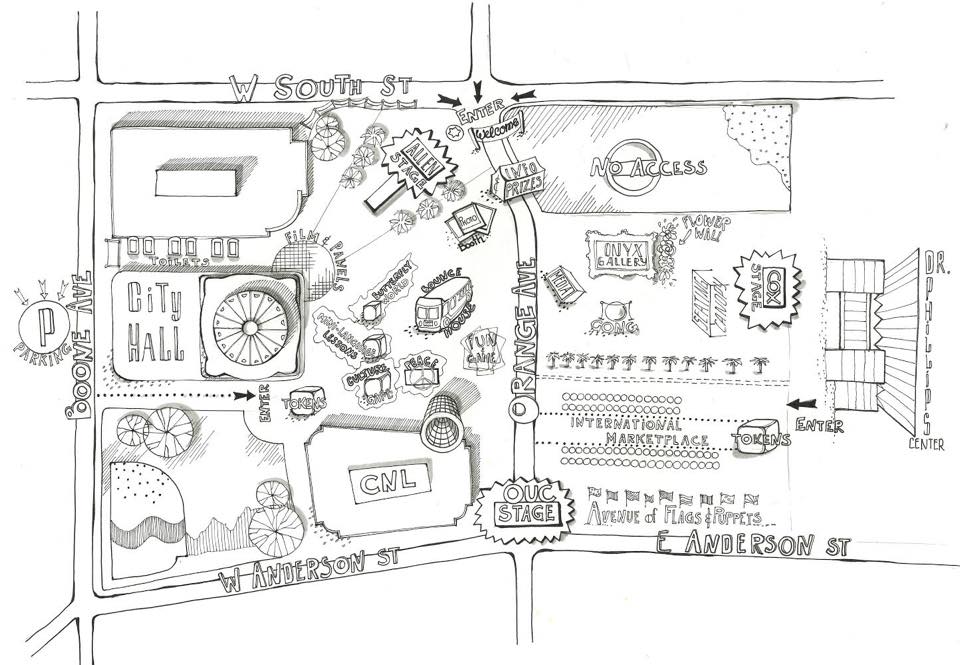 FusionFest was recognized as a project that positively impacts the community and received the "Award of Excellence" at the Golden Brick Awards hosted by the Downtown Orlando Partnership, and won 1st place in "Community Outreach Program" from the Florida Festivals and Events Association.
Under the fiscal sponsorship of the Downtown Arts District and support from Orange County Government, the Orlando Downtown Development Board, the Dr. Phillips Center of Performing Arts, and a growing grassroots movement, FusionFest continues to advance and celebrate diversity, inclusion and collaboration in Central Florida.
Get the FusionFest 2019 VIP Passport at: fusionfest.org/product/vip
The VIP Passport Includes :
Three Food Tokens so you can taste around the world.
Entry to our raffle to win a trip to anywhere in the world from MCO.
A collectible pin that can win you prizes throughout the festival.
A Booklet to get stamps in each area in the festival.
Check out FusionFest 2019 schedule on https://fusionfest.org/schedule/

Comments