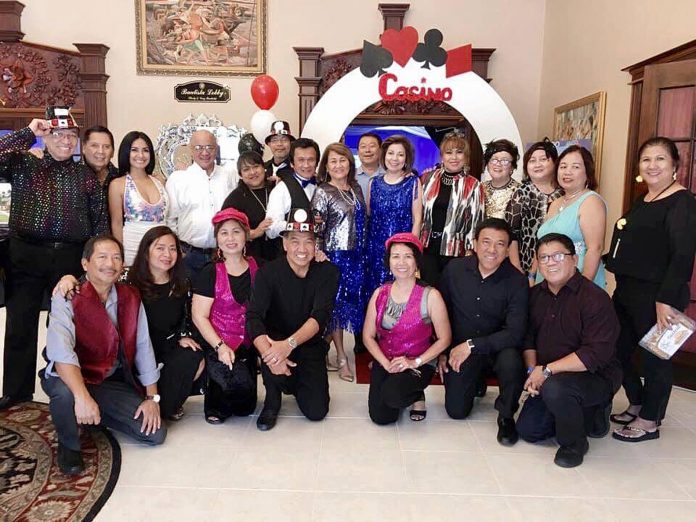 Tampa, Florida – "GAWAD KALINGA FUN CHARITY NIGHT" is what read in the digital marquee sign at the Bayanihan Arts and Events Center last Saturday, October 13th when Gawad Kalinga Tampa hosted a "Las Vegas CASINO FUN NIGHT" headed by Rocky Barrido, Gawad Kalinga (GK) Tampa Coordinator to raise funds to build homes for the poorest of the poor in the Philippines.
The event which was attended by more than 300 supporters, was made possible by FLORIDA CASINO, a professional casino company with 30 years of experience in Florida organizing "fun casino nights" with play money for many charitable organizations raising funds for a cause. Florida Casino provided Blackjack, Craps, Poker, and Roulette tables. There was also a "Wheel of Fortune," and lots of Slot Machines. Players were given raffle tickets every time they won who then dropped them at the prize bowls for the prizes they wanted to win at the end of the evening.
There were more than 24 donated prizes properly labeled and explained with the names of the donors, prepared by Prize Committee Chairman Susan Bilbao and Lori Macalalag. Donated prizes ranged from $1200 Carnival Cruise Lines Gift Cards to NUTRAWAY Pillows valued at $1000, two antique wooden frames with wood and semi-precious stone inlaid of the Emperor and Empress of China donated by Gawad Kalinga USA Chairman and his wife Drs. Jose and Maria Raffinan, a hand-painted Barong Tagalog, a Roaster valued at $1500 donated by Salad Master and GK Canada and Tampa Salad Masters Distributors Jimmy and Lori Macalalag, a box of assorted Liquors, Golf packages, hotel stays, Gift baskets some worth $200, even tickets to the Orlando Magic vs The Lakers for November 17th, and much more, all donated by generous individuals and companies who supports the cause of Gawad Kalinga Tampa.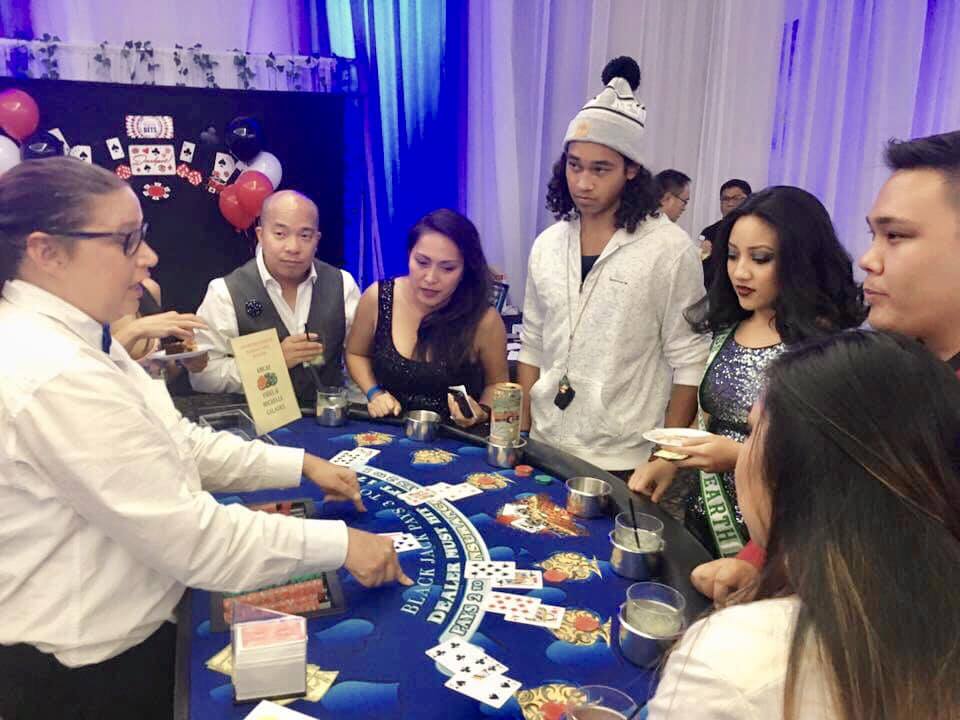 Guests were asked to donate $55 or more. In exchange, each was given $2500 paper money to play with which was sponsored by NUTRAWAY through the courtesy of Cindy Dunlap, one free ticket for one non-alcoholic drink, and one free raffle ticket for a chance to win the fabulous donated prizes. A four-hour sumptuous buffet was also provided as well as live entertainment provided by the Amateur Ballroom Club Dancers headed by Oscar and Ner Santos, Tampa's Tawag ng Tanghalan champion and Frank Sinatra of the Filipino community Reggie Canezo, and "the man with the thousand voices" Aba Villagomeza, while the guests were enjoying casino games. DJ Josh Valenti also provided dance music for the evening. Beautiful casino showgirls were provided by winners and pageant contestants of the Miss Fil-Am USA dressed in casino outfits complete with feathers and glitters.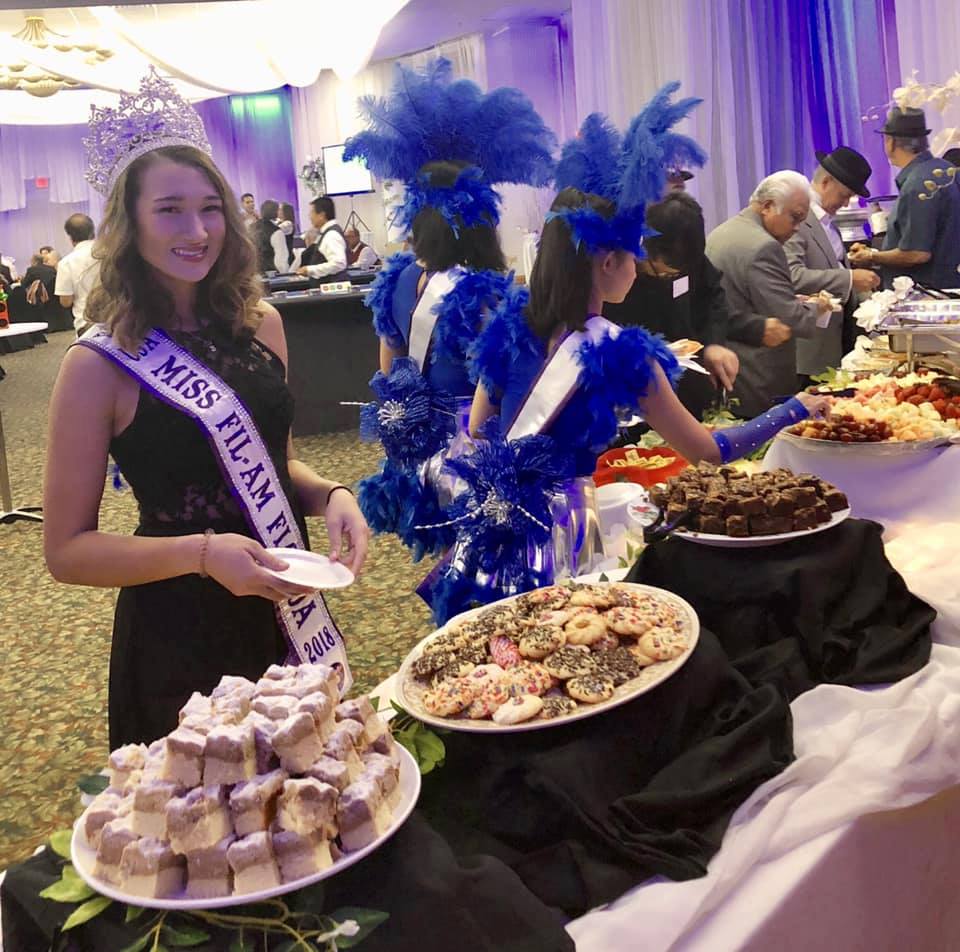 "Gawad Kalinga," translated in English means to "give care," is a Philippine-based global movement that aims to end poverty by first restoring the dignity of the poor. It employs an integrated and holistic approach to empowerment with values-formation and leadership development at its core. Established in 2003, the foundation currently works with over 2,000 communities and has been recognized as the 2006 Ramon Magsaysay Awardee, and 2012 Skoll Awardee for Social Entrepreneurship.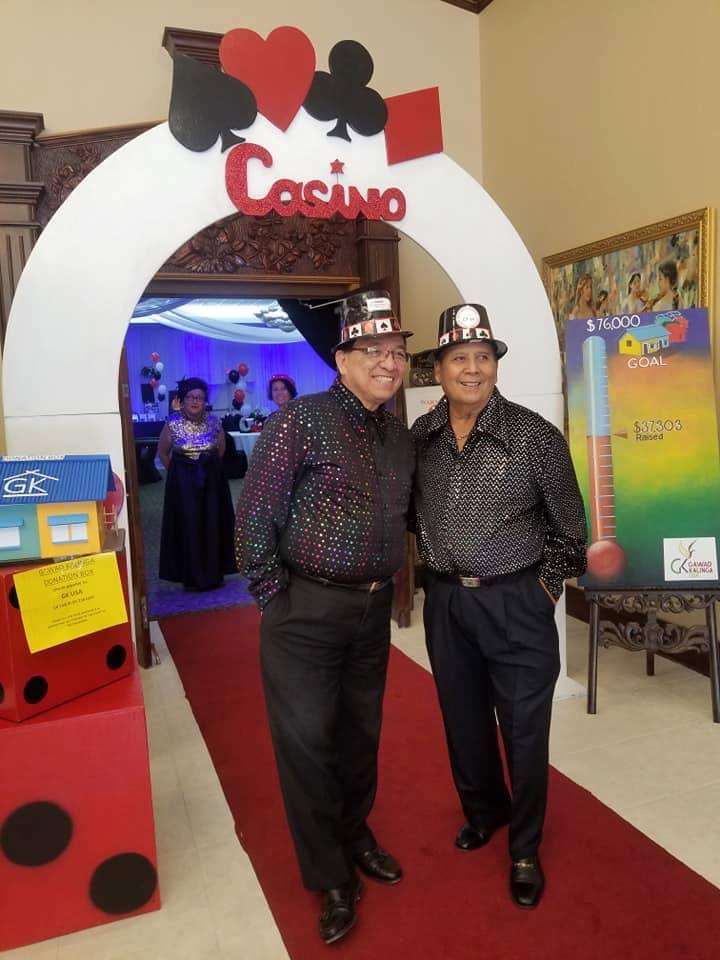 The "Las Vegas Casino Fun Charity Night" raised an estimated $15,000 last Saturday that will go towards the building of the GK Tampa Village #2 in the Philippines. The success of the event was due to the hard work of the GK Tampa Team headed by GK USA Chairman Dr. Jose Raffinan and wife Dr. Maria Raffinan; GK Tampa Coordinator Rocky Barrido, Event Coordinator Joey Omila, Jun and Eva Domantay for Recording and Accounting, Vivian Furigay-Dudgeon and Emma Barrido who took care of the venue, Susan Bilbao for prizes, Ed Bilbao for GK video presentation, and the GK Tampa Team who solicited and prizes and spread the word about the event to make we had people come John and Thelma Managad, Boeng and Dulce Rivera, Arnell and Lissa Biglete, Miss Philippines Earth 2017 Kristina Biglete, Oscar and Ner Santos, Dr. Leo and Mrs. Susan Yason, Gigi Smith, Jimmy and Lori Macalalag, and Bobby Valenti.
Philippine organizations in Tampa Bay also showed their support for the evening with their presence.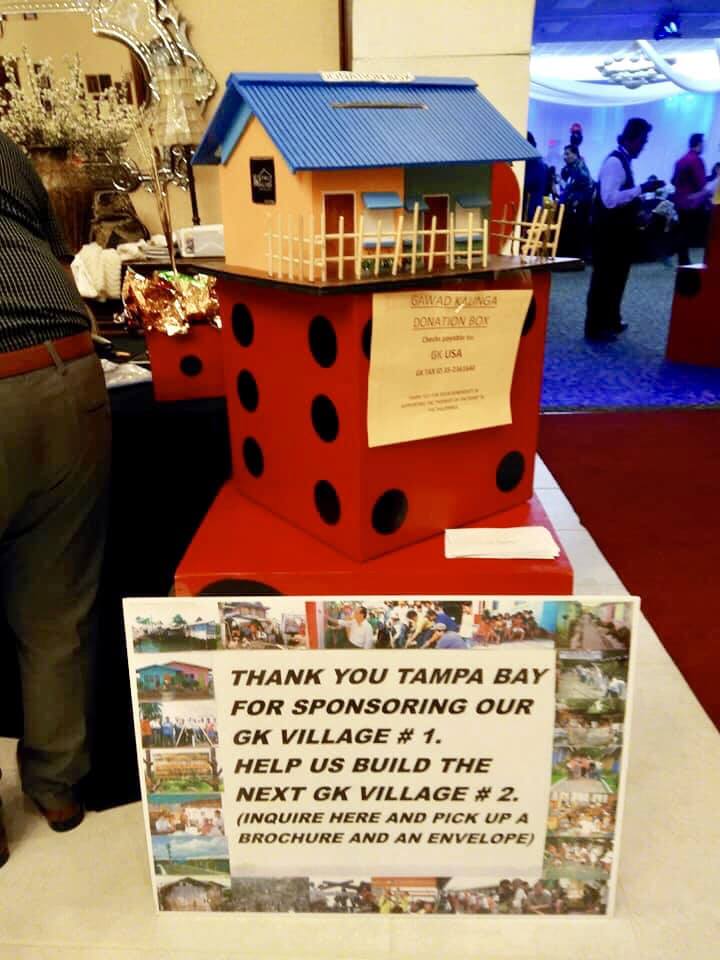 "Indeed, it was an astounding event, the Gawad Kalinga Casino Night. And we applaud all the GK organizers and members for their continued help and support to those who's in need of some assistance most especially to our kababayan in the Philippines. On behalf of the 4Ever40 Sisterhood Association, we salute you all for your success," said Lisa Nettle newly elected president.
"I am so blessed to belong to this group of GK advocates. Together we can make a difference in the lives of our less fortunate kababayans in the Philippines," commented Tampa GK Coordinator Rocky Barrido.
"Though I didn't win any prize, I had a most wonderful time! One of the best theme parties I have attended. Thank you GK," commented Aurora Fortson of the Pilipino-American Association of Tampa.
"Miss Fil-Am Florida and the Fil-Am Social Club is very proud to partner with GK Tampa in this Casino fun night. More power to you all!" said Gigi Smith founder and president of the Fil-Am Social Club.
"That was an awesome event you organized. Me and my guests all had a wonderful time. Great fun! I can't wait for the next one!" said Maginda Montero president of the Philippine-American Chamber of Commerce.
"One of the best theme parties I have attended in a long time. It was great fun and the dealers made us feel like we were in a real Casino! Thank you GK and I happy that me friends were able to help," said Jonathan Sibayan, President of the Pilipino-American Association, Inc.
"What a fun, fun, fun night it was! Loved it!" – Jennette Cruz of the Philippine Performing Arts Company.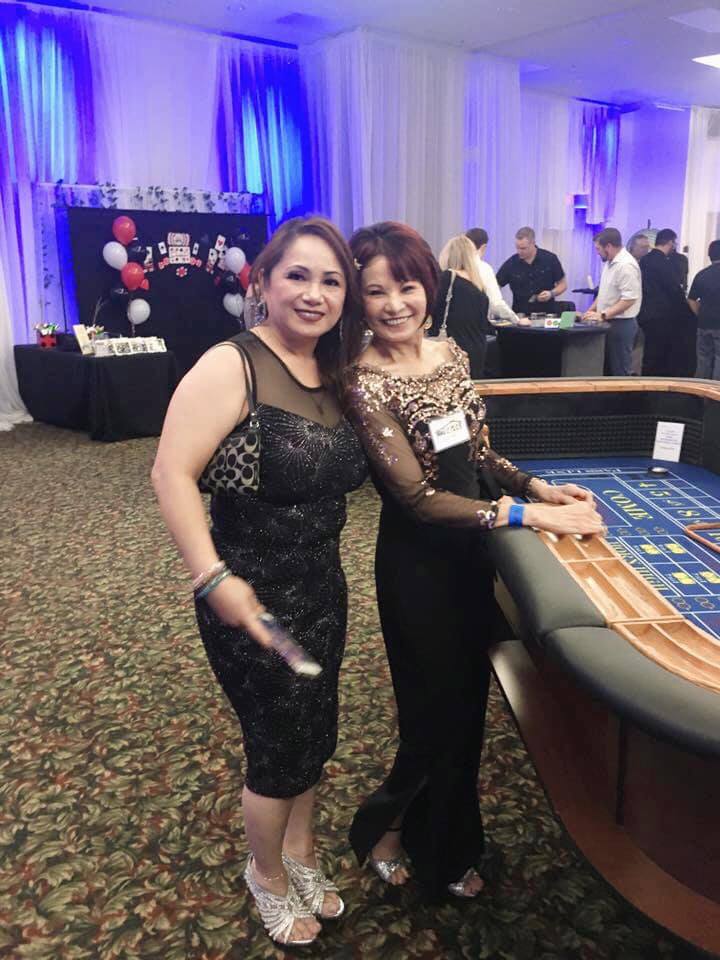 To build their GK Tampa Village #2, the GK Tampa Bay still need $24,000 to reach their goal of $76,000 to build a whole village of 20 homes for homeless families of the poorest of the poor. For those who would like to donate and be a part of the global movement to eradicate poverty in the Philippines, you can call the following numbers:
Dr. Jun Raffinan, GK USA Chairman – (727) 423-5148
Rocky Barrido, GK Tampa Coordinator – (727) 967-6756 (Source).
Comments