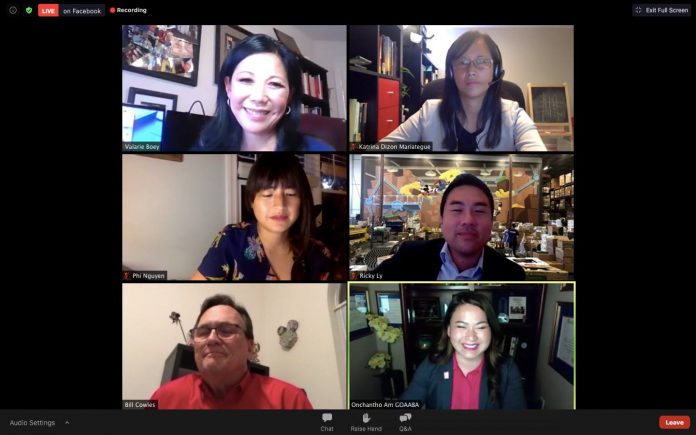 Election Day is last than a week away and you still have time to vote. The Greater Orlando Asian American Bar Association ("GOAABA") and the National Association of Asian American Professionals ("NAAAP") recently hosted 2 events to help educate the voters of Central Florida.
The first event was the General Elections – Voting 101 on Wednesday, September 9 from 7:00 p.m. to 8:00 p.m. via Zoom and Facebook Live. The focus of the Voting 101 virtual event was to initiate civic duty through "education, engagement, and empowerment" to Orange & Osceola County voters, as well as the Asian American Pacific Islander ("AAPI") community with the opportunity to hear leaders of Greater Orlando discuss the importance of voting, upcoming elections, voting trends in Orange County and Florida, safety protocols for in-person voting, and more. The event, as part of a series, was free and open to the public. The panelists answered questions from the community during this moderated event.
The discussion was led by Fox 35 Orlando's Valerie Boey, the event MC and Q&A moderator was GOABBA Board Member Janice Chon. The panelist of guest speakers discussed the importance of voting, shared perspectives, and emphasized the need for civic engagement in the AAPI community.
Panelists:
Orange County Supervisor of Elections Bill Cowles
Ricky Ly, Founder of Tasty Chomps: A Local's Culinary Guide
Katrina Dizon Mariategue, Acting ED of the Southeast Asia Resource Action Center (SEARAC)
Phi Nguyen, Litigation Director for Asian Americans Advancing Justice – AAJC
The discussion included a special video from U.S. Congresswoman Stephanie Murphy sharing a non-partisan message emphasizing civic engagement.
The other team leaders include GOAABA President, Onchantho Am, who led the event alongside NAAAP President, Newlyn Wing.
The event was sponsored by Rockstar Axe Throwing and Pom Pom's Teahouse & Sandwicheria.
On October 13, 2020, GOAABA hosted Amendments – Voting 101 via Zoom and Facebook Live. This event was co-hosted by NAAAP and GOAABA. The moderator was Janice Chon, Esq. and the guest speaker was Gina Hall, a volunteer with the League of Women Voters of Orange County. They lead a discussion regarding the State of Florida Amendments. In brief, the following was discussed:
Amendment 1 – Citizen Requirements to Vote in Florida Elections
The amendment seeks to replace the phrase "every citizen of the United States" with "only a citizen of the United States". There would be no functional or financial impact on elections because US citizenship is a current requirement in the Constitution.
A vote "yes" would replace one word "every" with "only" of the existing constitutional provision that makes citizenship as a voting requirement.
A vote "no" would keep the current constitutional language "every" citizen of the U. S. can vote in Florida if they are registered to vote in the state.
Amendment 2 – Raising Florida's minimum wage
Raise the minimum wage to $10.00 effective 9/30/2021. The minimum wage would then increase annually by $1.00 on September 30 of each year until reaching $15.00 an hour by 2026. Increases after 2026 would be tied to the annual rate of inflation. Current Florida minimum wage is $8.56
A vote "yes" would incrementally raise the state minimum wage through 2026 to $15.00 per hour.
A vote "no" would maintain the minimum wage at $8.56/hour keeping labor costs at current levels
Amendment 3 – All Voters Vote in Primary Elections for State Legislature, Governor and Cabinet
Single nonpartisan Primary replaces Closed Primary for state legislature, governor and cabinet. Two highest (Top Two) vote getters go on to the General Election effective Jan. 1, 2024.
A vote "yes" would establish a top-two open primary system for primary elections for state legislators, governor and cabinet.
A vote "no" would keep the current system of closed primaries held by each political party.
Amendment 4 – Voter Approval of Constitutional Amendments
Requires all proposed changes (amendments) to the Florida constitution to be approved by the voters in two (2) elections instead of one (1) in order to take effect. Applies the current 60% voter approval for passage requirements to both elections. Greatly increases the difficulty for voters to amend the Florida constitution via direct democracy.
A vote "yes" would require voter approved constitutional amendments to be approved by voters at a second general election to enact the amendment.
A vote "no" would maintain the current requirement of 60% voter approval in a single election for passage of state of Florida constitutional amendments.
Amendment 5 – Limitation of Homestead Exemption
Extends the period for transferring Save our Homes benefit from two to three years, effective 1/1/2021. Addresses reduced SOH portability window resulting from late-year home sales. Reduces property tax revenue available for school and non-school services and limits local government control over budgets.
A "yes" vote would extend the period to transfer "Save our Home" benefit from 2 to 3 years.
A "no" vote would retain the current 2-year period to transfer the "Save our Homes" benefit.
Amendment 6 – Ad Valorem Tax Discount for Spouse of Certain Deceased Veterans who had permanent, combat-related disabilities.
Allows exiting homestead property tax discount transfer to the surviving spouse of a deceased, permanently combat-injured veteran. Benefit effective until the spouse remarries, sells, or disposes of the property. Reduces property tax revenue available for school and non-school services and limits local government control over budgets.
A "yes" vote would extend the homestead property tax discount to the surviving spouse of deceased, combat-injured veterans.
A "no" vote would not extend the current homestead property tax discount to surviving spouses of deceased, combat-injured veterans.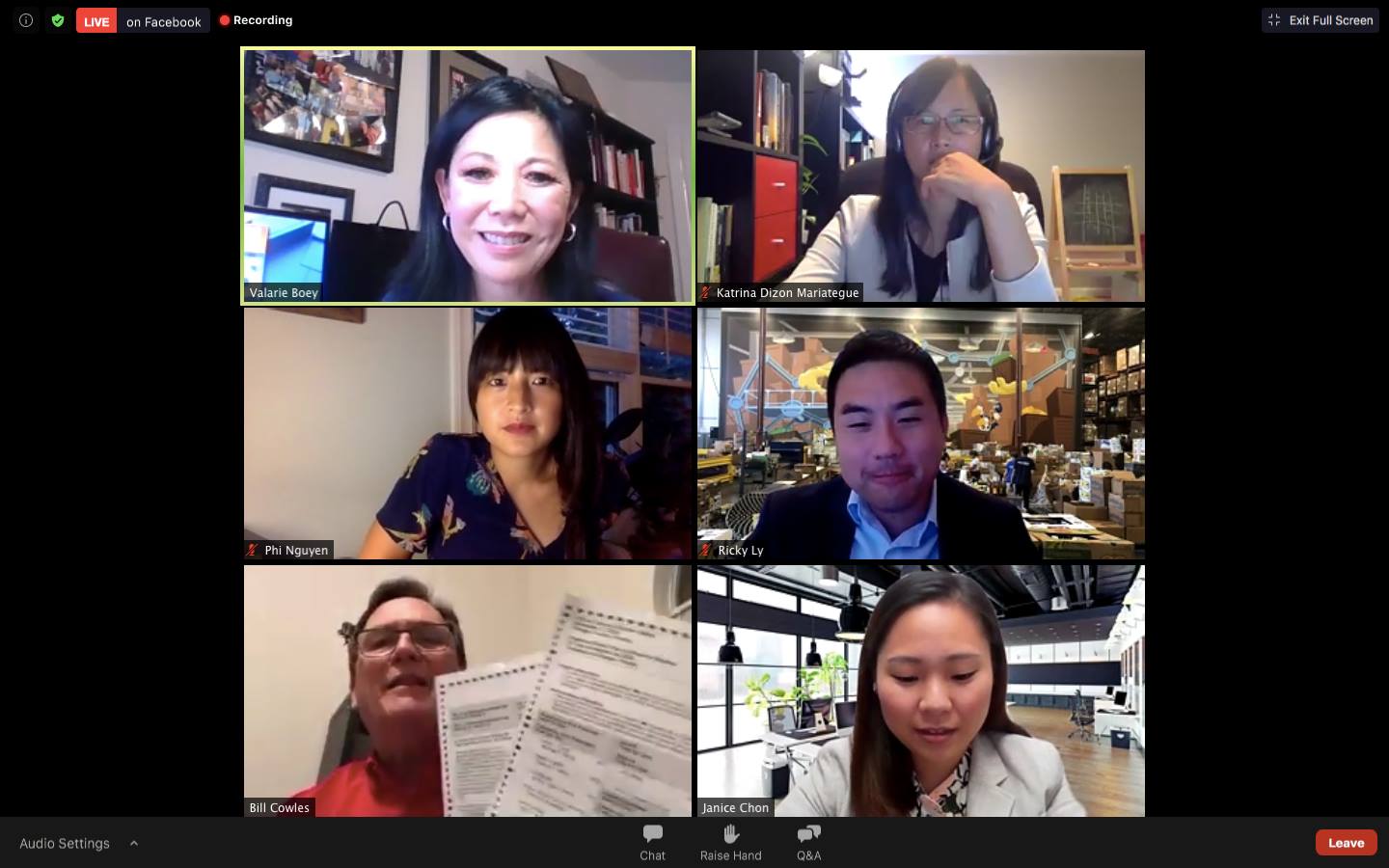 Orange County Charter Amendments
Orange Charter Question 1: Right to Clean Water
Prohibits pollution of all water of Orange County, including the Wekiva and Econlockhatchee Rivers.
Provides a right and standing for Orange County citizens to sue governmental agencies or corporate entities that intentionally or negligently pollute the waters.
A "yes" vote means you believe that citizens of Orange County have a right to clean water. You believe rivers and lakes have the right to exist, flow and maintain a healthy ecosystem and citizens should have the right to sue to protect those waters. You believe it is less expensive to maintain clean rivers and lakes rather than clean them up after being polluted.
A "no" vote means that you believe this charter amendment will negatively impact the local economy and slow down growth. You believe Orange County could be sued for polluting waters and such suits could be costly for the County.
Orange Charter Question 2: Split Oak Forest
Protecting Split Oak Forest by restricting Board of County Commissioner's amendment of restrictions and covenants. Provides charter protections of Split Oak Forest limiting the use of Split Oak Forest to conservation and the protection of its wildlife, vegetation, and environment.
Vote "yes" if you believe Split Oak Forest Wildlife and Environmental Area should be protected "in perpetuity" to protect endangered plants and animals from development and to provide citizens of Orange County protected natural forest lands within the county.
Vote "no" if you believe Orange County Commissioners should be able to dispose of or change conservations lands to build roads and allow development through Split Oak Forest.
Orange Charter Question 3: Stop-the-Clock
This question is about suspending time for gathering petition signatures during mandatory reviews.
Vote "yes" if you believe citizens should have the right to place an issue on the ballot of the Board of County Commissioners or the Charter Review Commission. You agree that the 180-day period for gathering signatures is short and difficult to accomplish and you think that when signatures or language are being reviewed, that time should not count against the time allotted to gather signatures.
Vote "no" if you think that citizen-initiated petition ballot questions can be frivolous and further believe that the process should be challenging to have such questions placed on the ballot. You prefer the Orange County Chart to be amended only by the Charter Review Commission which meets every four years or by the Orange County Board of County Commissioners.
Please tune in for these key dates:
Request for a Vote by Mail ballot – must be requested and received by Supervisor of Elections office no later than 10/24/2020. The properly completed Mail In ballot must be received by the Supervisor of Elections office by 7:00 p.m. on November 3 to be counted.
Early Voting in Orange County: October 19 – November 1, 2020. Hours 8:00 a.m. until 8:00 p.m. Locations can be found on-line at the Orange County Supervisor of Elections website. Vote By Mail ballots can be dropped off at Early Voting sites.
Day of Election: November 3, 2020. Polls open 7:00 a.m. until 7:00 p.m.
If you have any questions you can go to Vote411.org is a website to obtain ballot information.
Comments