On August 4, Consul General Kazuhiro Nakai hosted a farewell reception to celebrate the departure of JET (Japan Exchange and Teaching) Program participants from Florida. Prior to the reception, the Pre-Departure Orientation was held for them at the University of Miami.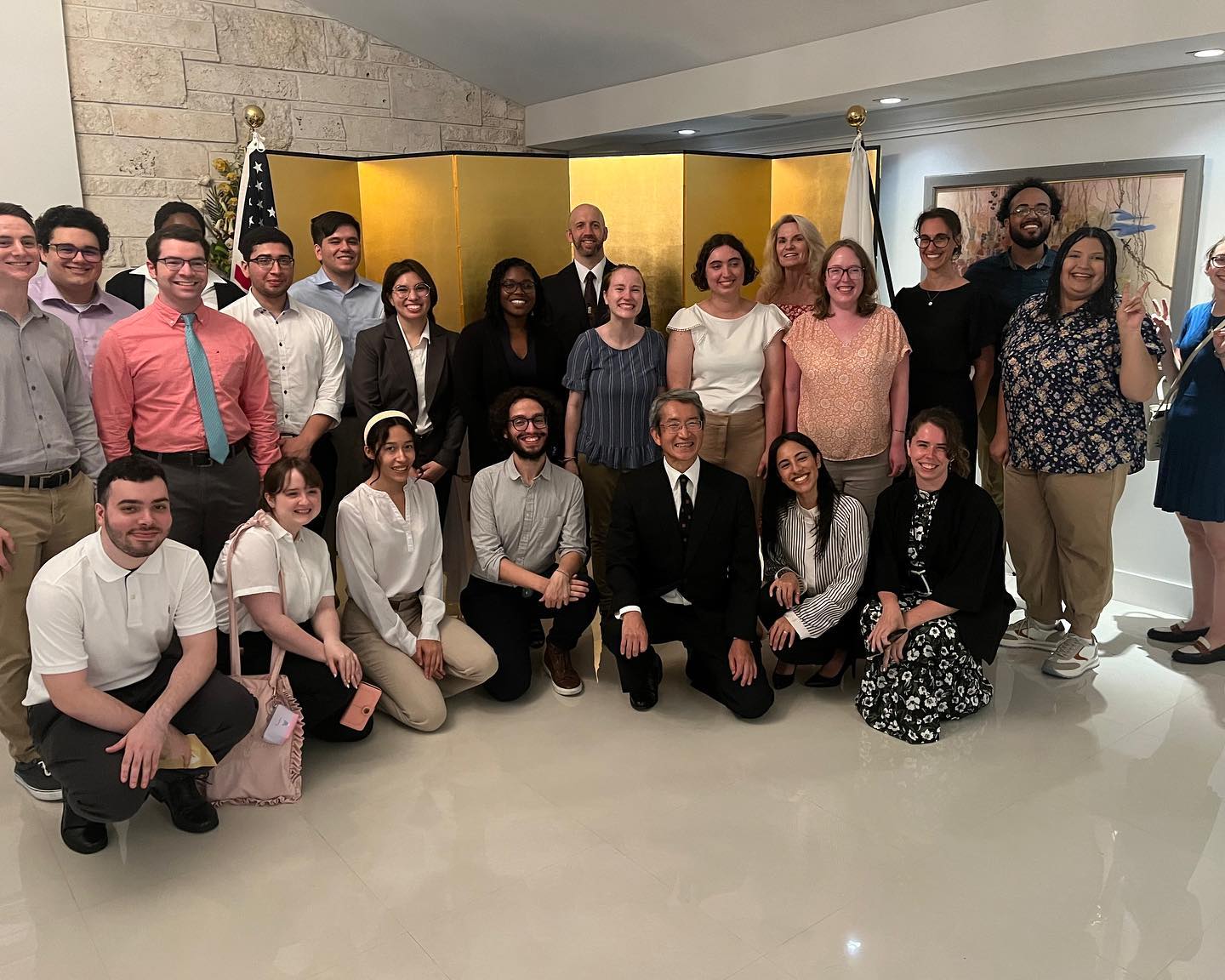 It was a great pleasure to organize the farewell reception this year, since it had been suspended for three years owing to the Covid-19 pandemic. The Pre-Departure Orientation, which had been held online for 2021, and 2022 participants, was held in person as well. This year, Floridian JET participants were able to meet each other and speak with Florida JET alumni, which helped them to prepare for their JET life in Japan and alleviated their concerns before departure.
The JET Program is definitely the most successful exchange program in Japan, allowing for foreign university graduates to live and work in cities, towns, and villages throughout Japan. Most participants serve as Assistant Language Teachers (ALTs) and teach English in schools; some serve as Coordinators for International Relations (CIRs) which help local municipalities to plan and organize international programs and often serve as interpreters/translators.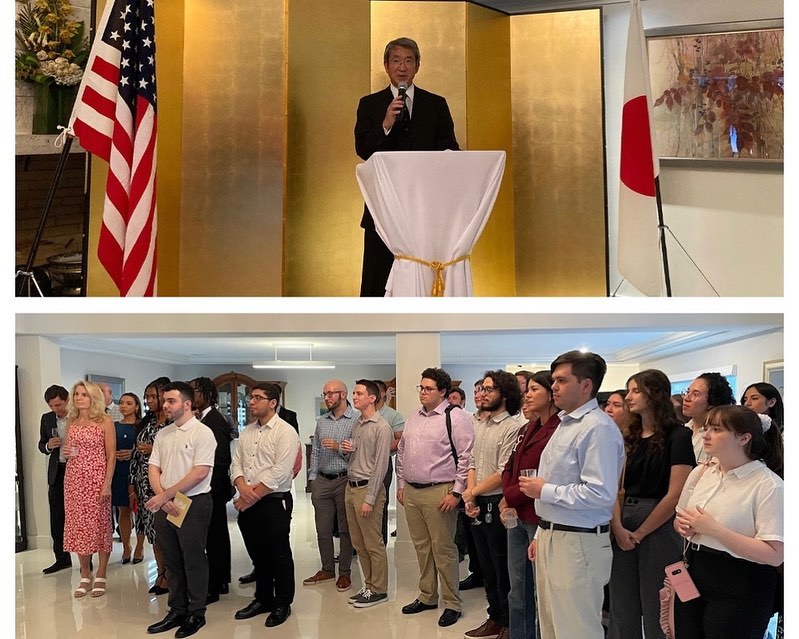 Since its start in 1987, more than 70 thousand people have participated worldwide with about half of that number consisting of American participants. Almost 700 participants have come from Florida. We are very happy to add 53 Floridian participants to JET's growing ranks this year.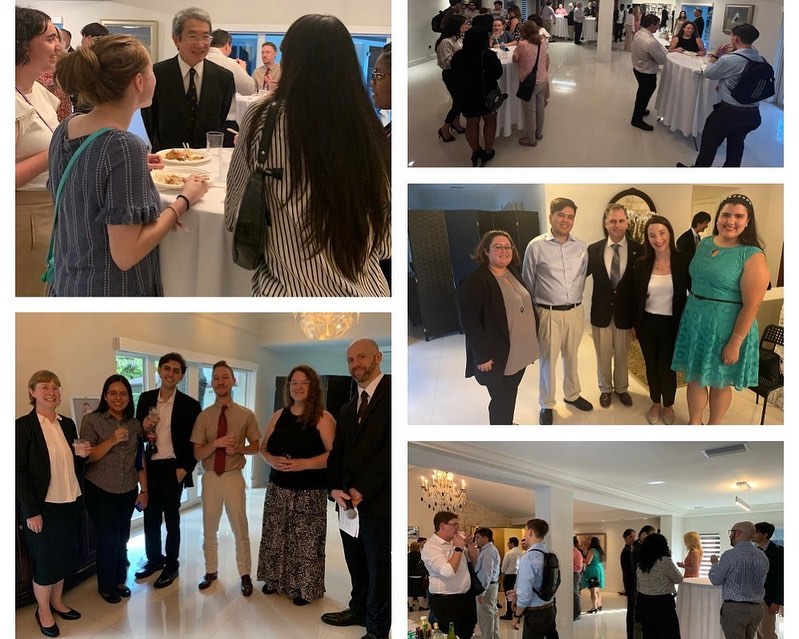 Consul General Nakai congratulated this year's Florida JETS upon the occasion of their departure and wished that their time in Japan be filled with unforgettable moments. He expressed the hope that they will develop true goodwill and strong bonds between Japan and the US, in which he noted the true value of the program lies.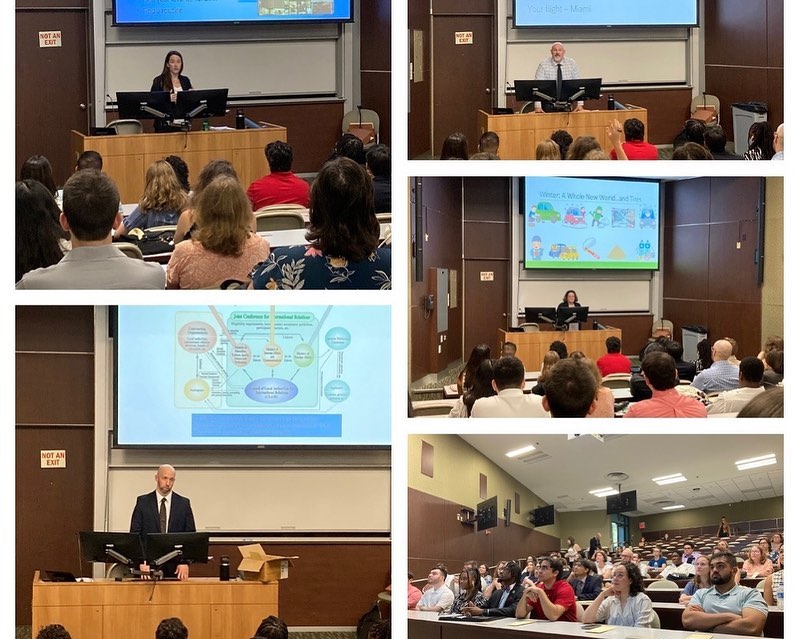 Comments