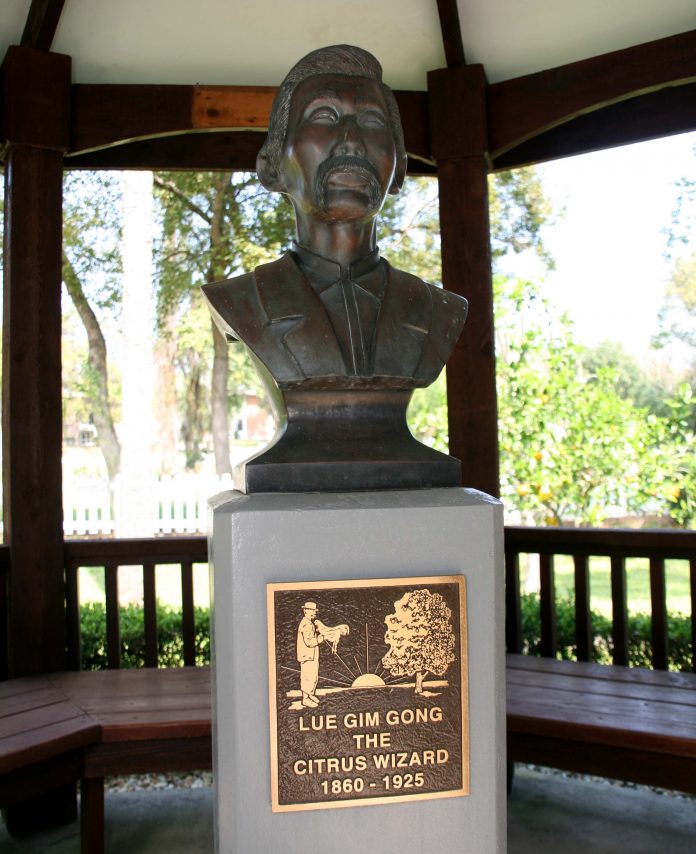 "No one should live in this world for himself alone, but to do good for those who come after him."

~ Proverb that Lue Gim Gong lived by ~
A Chinese immigrant came to Deland more than 100 years ago and his contribution to the citrus industry was honored by the city. I was moved when I visited this memorial garden. Even though it is just a small garden, the gazebo containing his statue represented many hardworking immigrants' stories. His dedication should make all Chinese immigrants proud. I sincerely invite you to visit Lue Gim Gong Memorial Garden, only a five minutes walking distance from DeLand City Hall.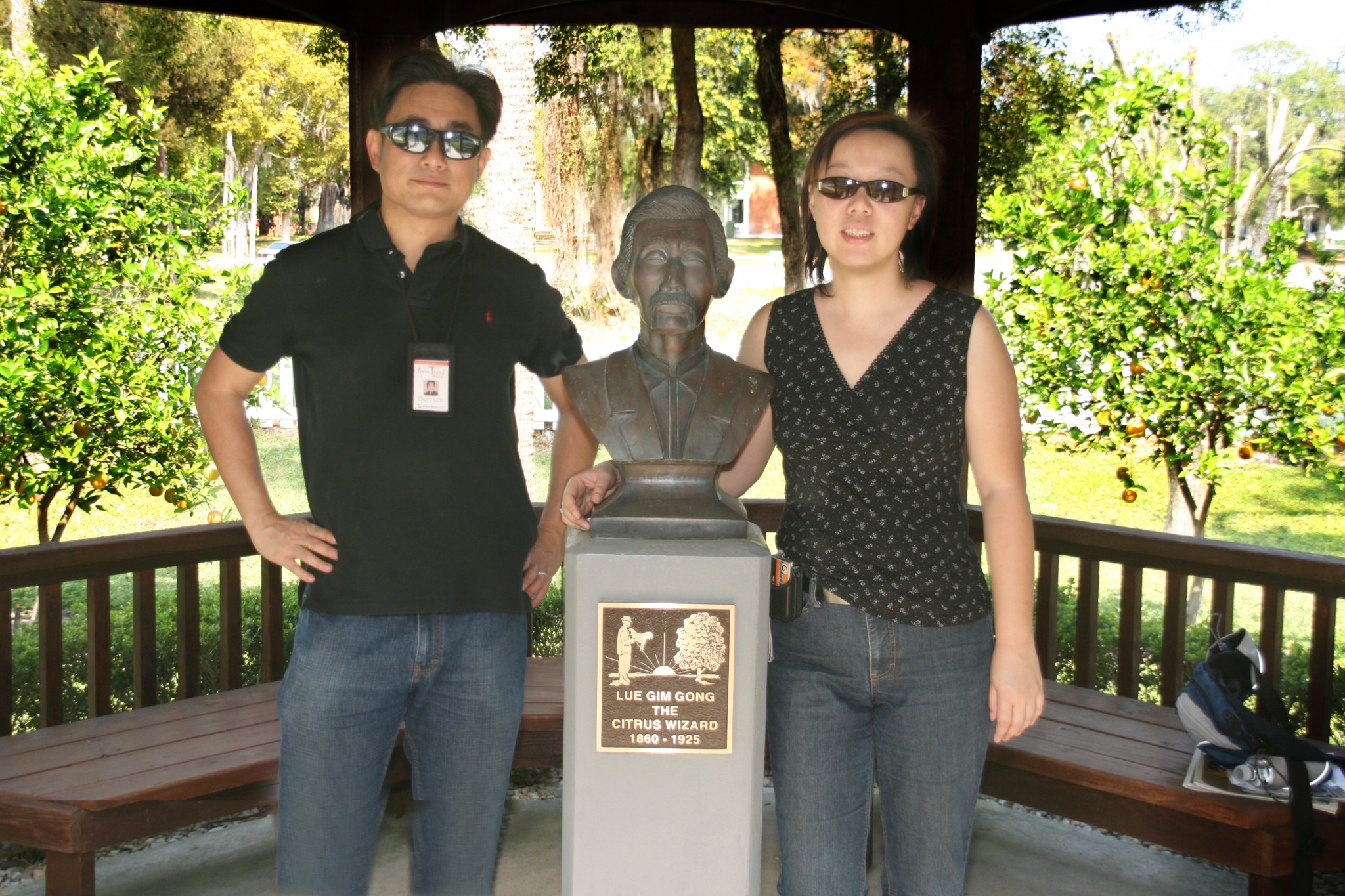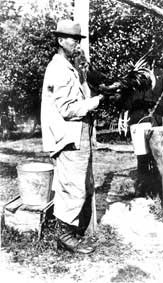 Born in 1859 to a family of Chinese farmers, Lue Gim Gong 呂金功 was interested in the United States and the opportunities that lay over the Pacific Ocean. After his uncle returned from America when Lue was 12, Lue pleaded with his parents to let him go with his uncle to America. His parents agreed, giving him a bolt of silk to sell when he arrived. He lived in a heavily Chinese populated area in San Francisco until the age 16 when he moved to North Adams, Massachusetts to work at a shoe factory. At this factory, Lue met Fannie Burlingame, his Sunday school teacher, who was able to speak both English language and Lue's native Chinese language. When she learned of his skill with plants, she asked him to live with the Burlingame's to tend their greenhouse. She converted him to Christianity, and helped him become an American Citizen in 1877. Lue had been advised to move to a warmer climate due to his recent contraction of tuberculosis. Fannie recommended relocation to DeLand, Florida, where she and her sister owned land. Settling in DeLand, he began citrus farming, and worked on improving the varieties of orange trees and grapefruit trees which grew there. He wanted an orange that was able to endure cold weather and which was bright and sweet. In 1888, he developed such an orange. It is called the Lue Gim Gong orange, and is grown in Florida today. He also produced a cold-tolerant grapefruit that was slower to drop.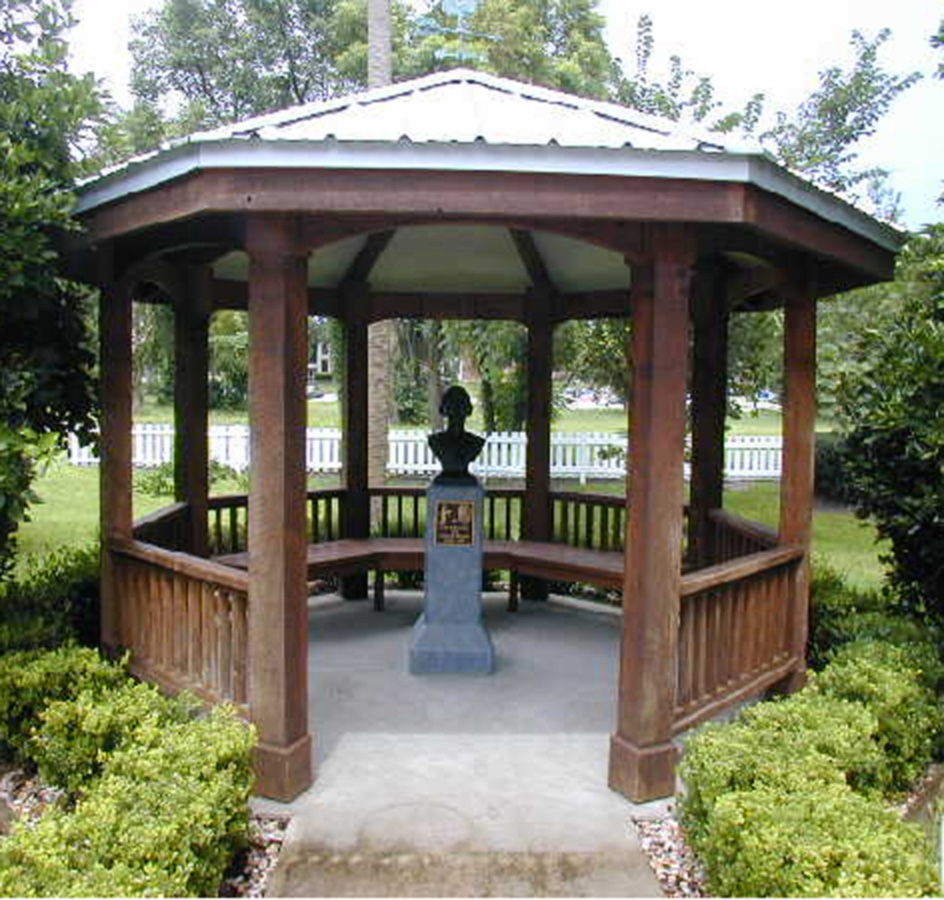 In 1911, Lue was given the Silver Wilder Medal by the American Pomological Society for his orange. Lue died on June 3, 1925, in DeLand.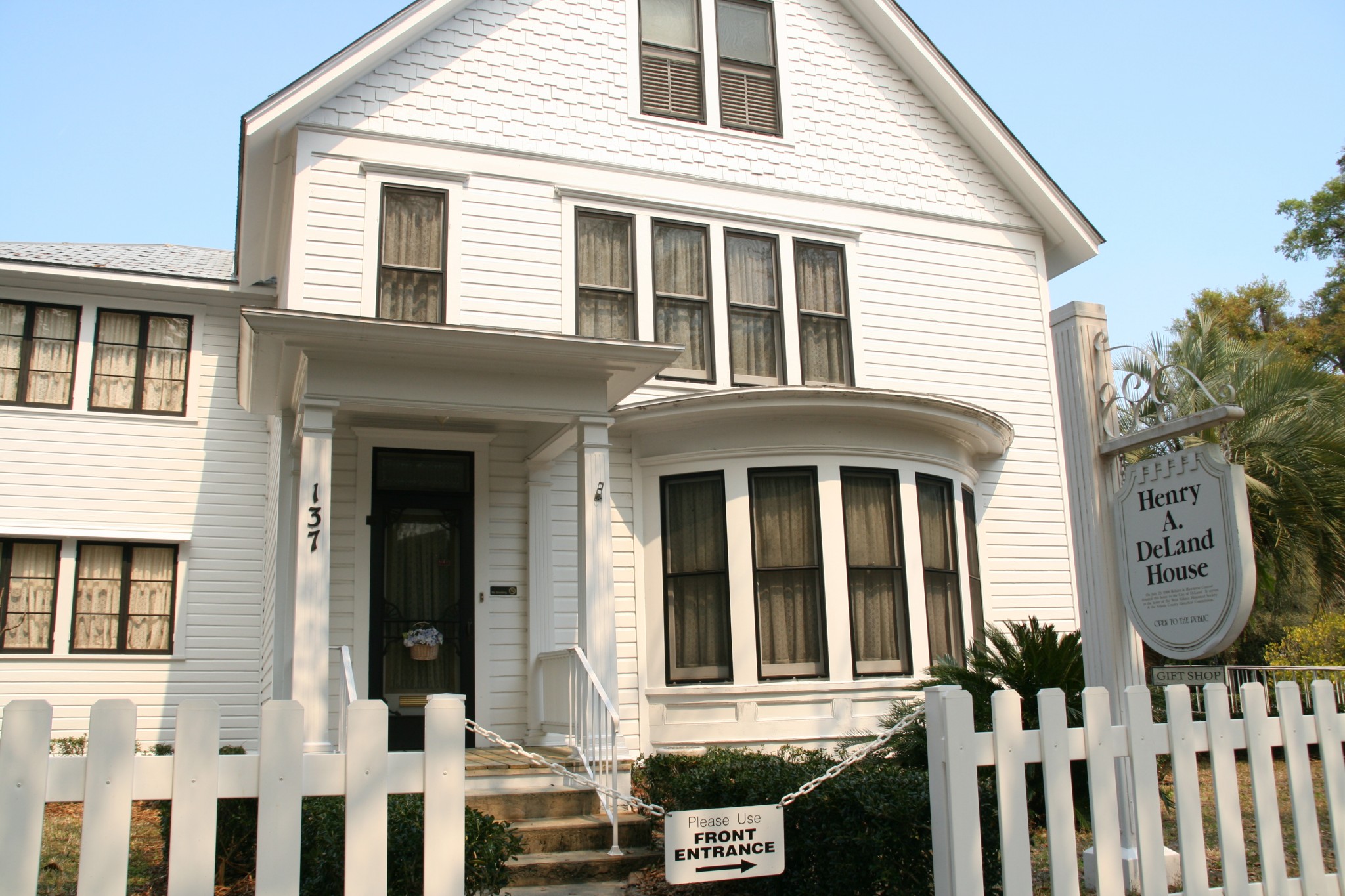 Henry A. DeLand House Museum
Robert M. Conrad
Educational Research Center
Lue Gim Gong Memorial Garden
137 W. Michigan Avenue
DeLand, Florida 32720
Phone or Fax: 386/740-6813
www.delandhouse.com
Comments