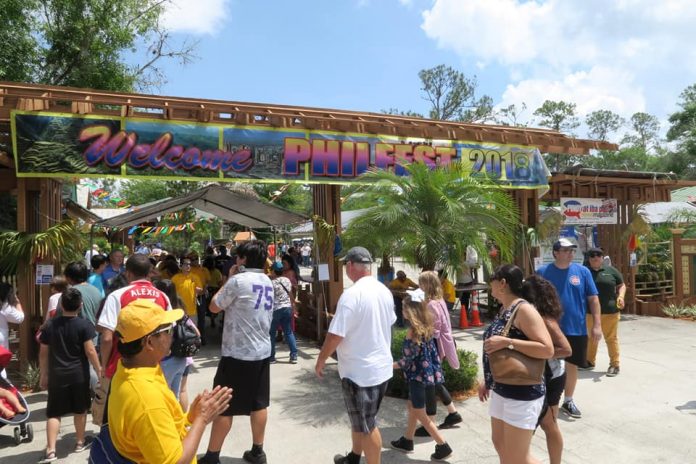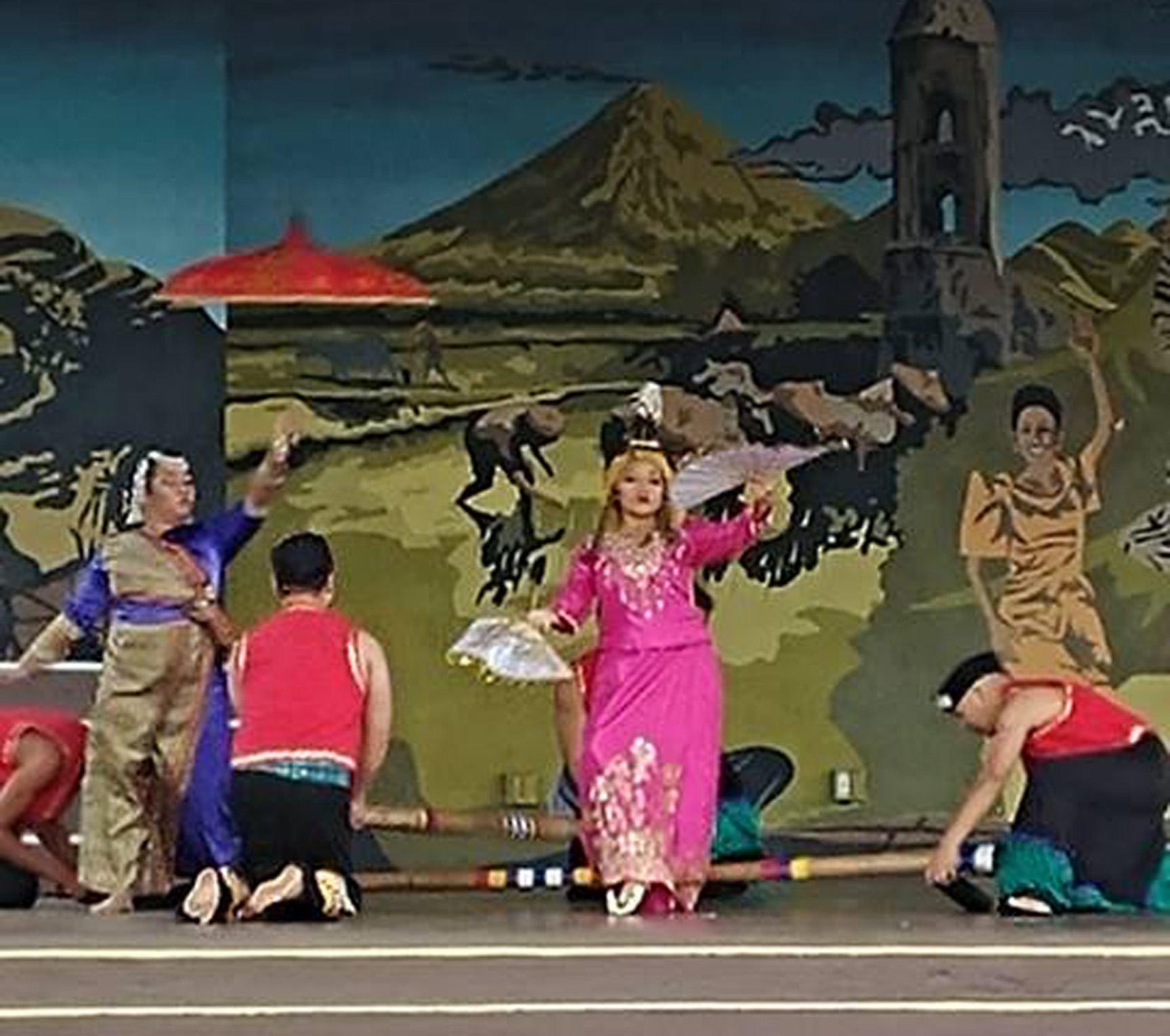 "May I take your picture, please?" I asked Winnie, young woman wearing a lovely red and black satin gown, as she was entering the Festival. Later, I thrilled to the Bamboo Castanets performance by Sanlahi Dance group, which featured Spanish tinged guitar rhythms and Flamenco-influenced steps. On Saturday April 7, 2018 at the Philippine Cultural Enrichment Complex I attended PhilFest for the first time. I must have resembled a kid at Disney World, my mouth agape, and running from food booth, to performance stage, to vendor table, not sure where to start and already wanting more!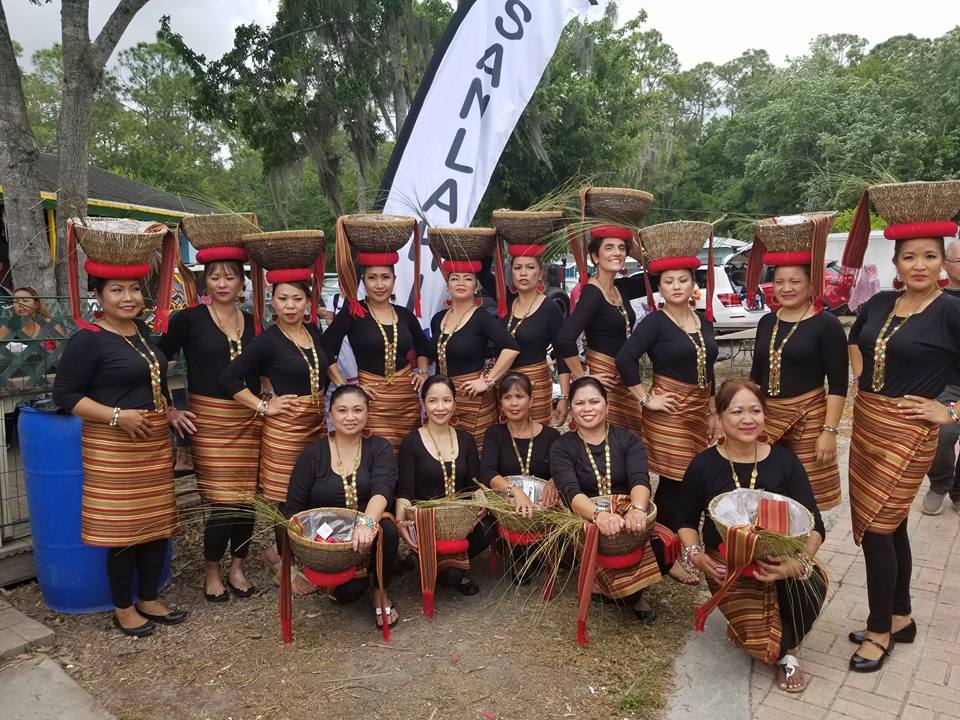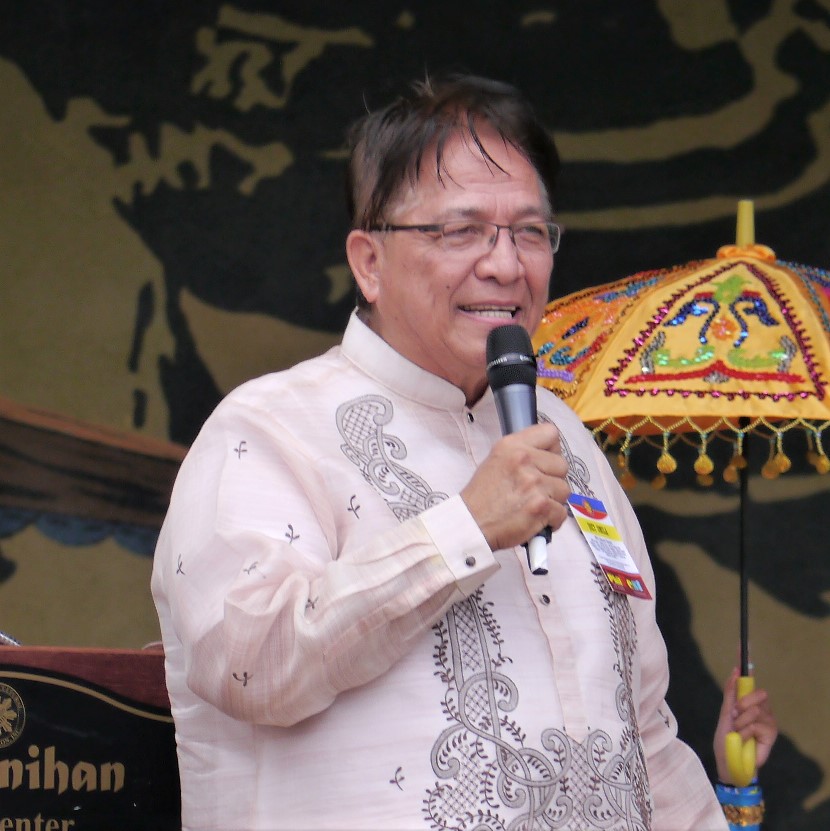 The weather was moody, with breezes strong enough to threaten the canopies, alternating with dark clouds and some drizzling, soon chased away by bright and warm sun. Like the weather, the Festival blended the best of everything. It was truly a family affair, bringing together generations. I had to wait for my mother and second cousin, who were on the way from the Palm Coast, and not unique in arriving from so far out of Tampa Bay. Mom ran into a friend who had come down from Williston; we met another man who is likely a relative from Bicol with her same surname; I took a group shot of her with the fraternal group APO (Alpha-Phi- Omega)-Florida. Culture Philippines of Ontario, a dance group brought color, grace and finery to the stage. Parking accommodations overflowed to the local middle school down the street by 11AM. There were lolas (grandmas), and mothers wearing terno, an ensemble consisting of an ornately embroidered sheer blouse with angel wing sleeves, and floor lengthskirt featuring layers of sheer organza over a satin underskirt, and men wearing athletic shirts and American jeans pushing toddlers with mohawks. "Your shirt is my favorite color!" I paused to snap a one of the hosts of the Festival wearing a lavender-colored Barong Tagalog, a traditional embroidered men's formal shirt.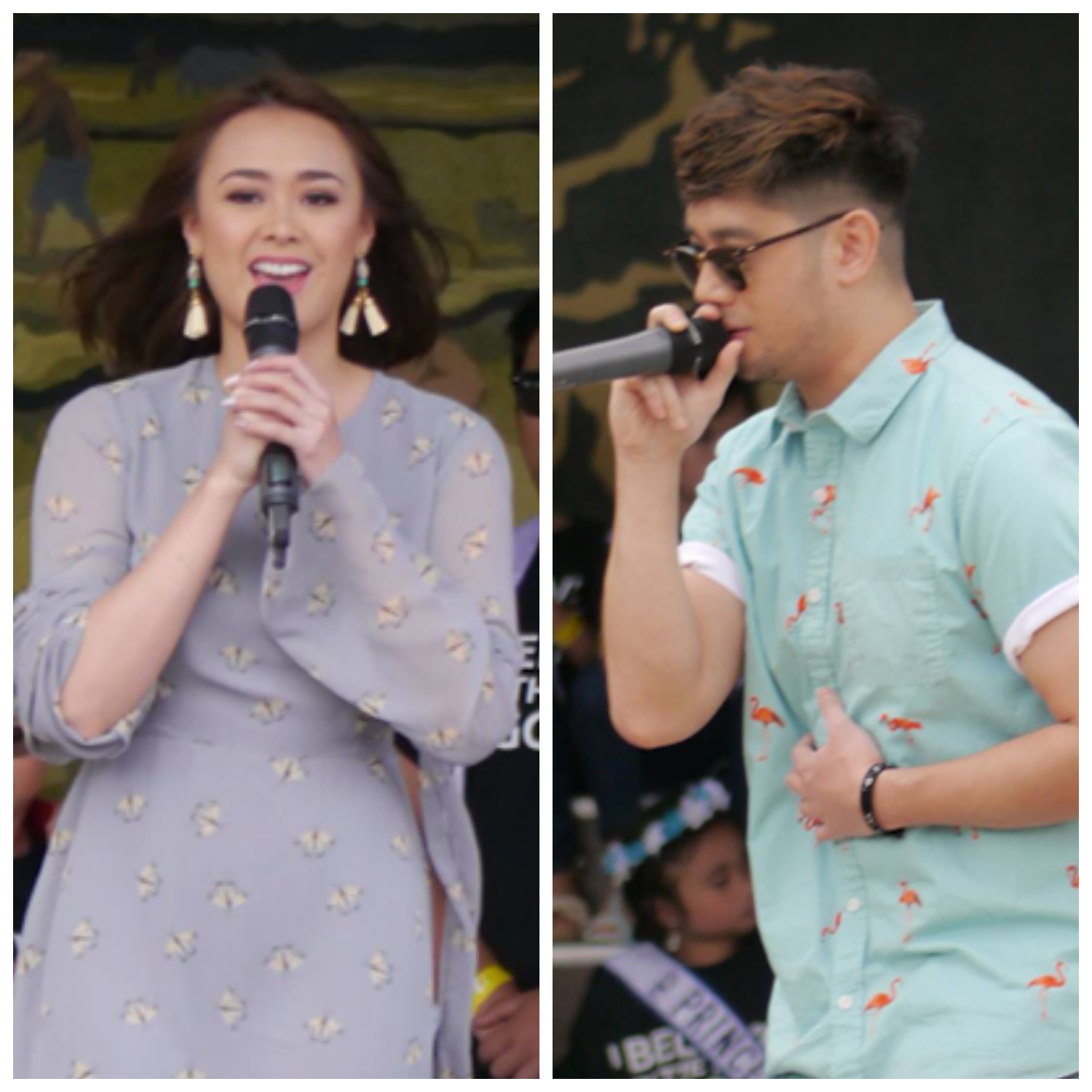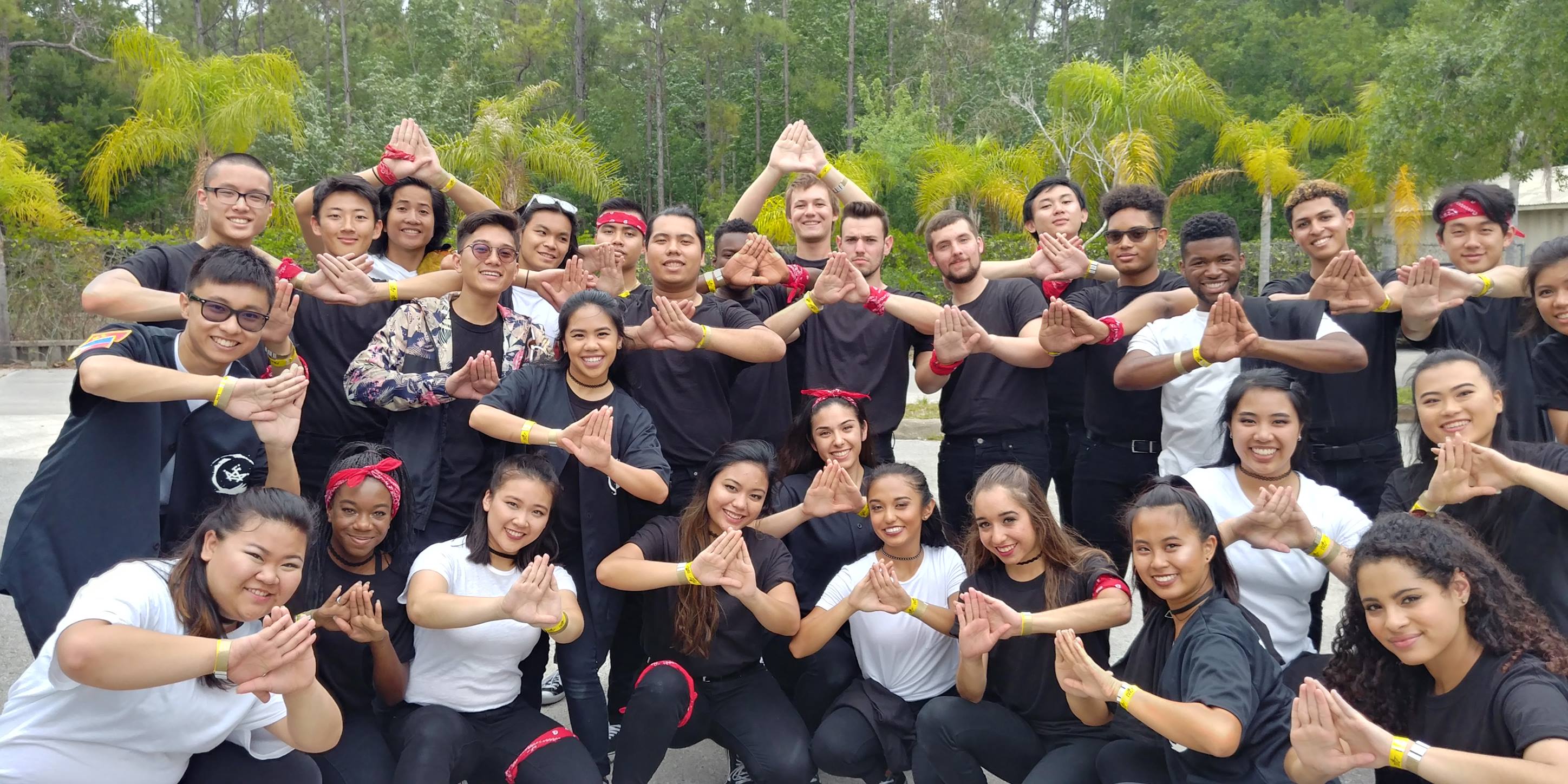 Like the generations, the performances, music and food ranged from the historical to the modern, with touches of Spanish, Muslim, Thai, Indian influence evident all around. Rock n' roll beats of the Mariana Trench band covering '80s and '90s favorites roused the crowds. The sinuous, graceful movements of the Philippine American Cultural Organization dancers, who entered the stage with long, golden scarves that were then unfurled and buffeted in the windy conditions when used as props in the dance. Next the Tallahassee Community College Dance Company was a multicultural/multiracial troupe whose moves displayed an enthralling display of color, grace and athleticism. I envied the bouncy hip (hop) moves of 4Ever40Young Sisterhood dance troupe. Of local pride, I got to speak to director CJ Close and watch "Forging a Movement," an open dance team with the Association of Filipino Students of the University of Florida as they warmed up before their performance.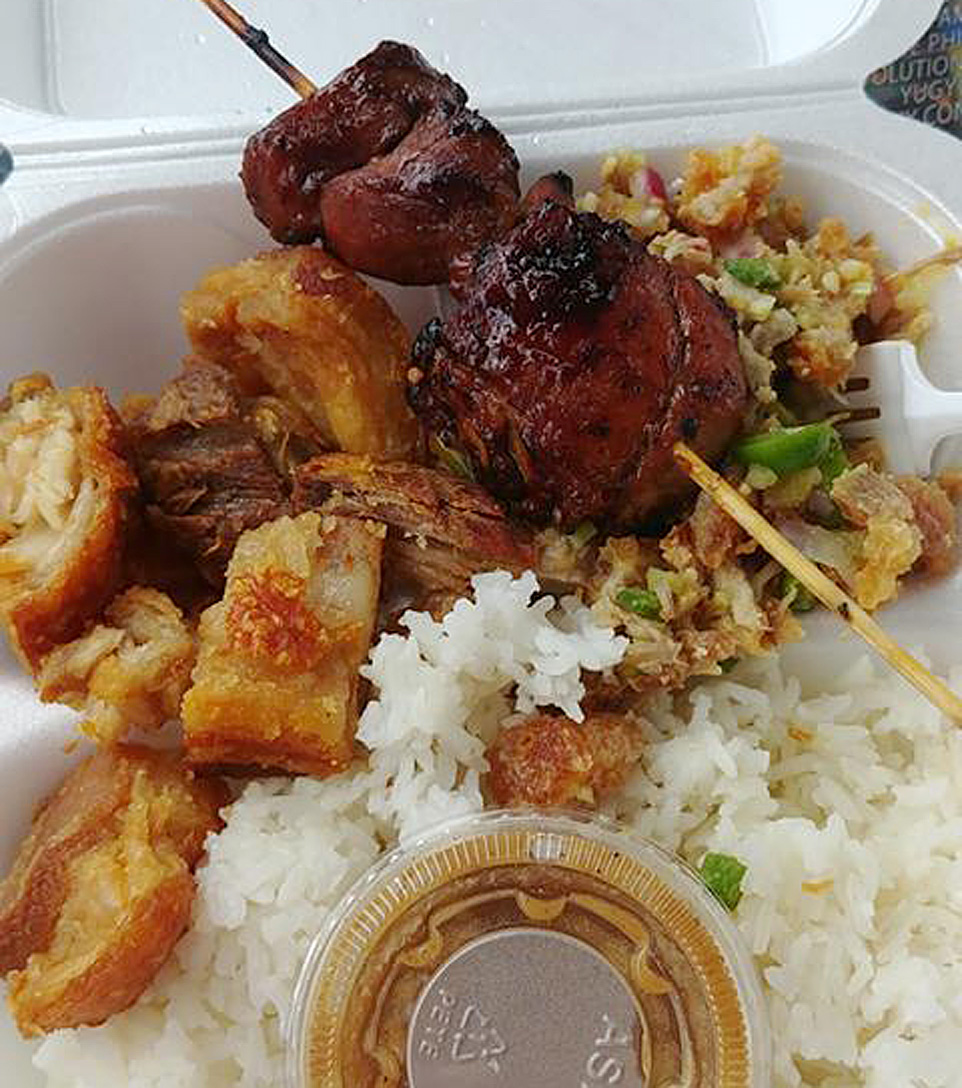 Choosing from so many culinary delights! I started out unwittingly with dessert, indulging in a sweet, sticky, crispy and chewy Carioka – sticky fried rice balls on a stick, a specialty at Tita's Place. My mother urged me to try spicy pork Sisig, with a side of –oh my God so rich, crunchy, savory! – roasted pork Lechon. The pig from Simo's Lechon was very gracious for his portrait. My mom enjoyed marinated and fried Daing, which she had with eggplant torta from Mata's Carinderia. I wanted some pansit, a rice noodle staple from my childhood, but I had to save room for more dessert – Halo Halo! I have to find a recipe for an old childhood treat palitaw, a kind of gumball made with sticky rice and coated in coconut and sugar.
My daughter couldn't be there to enjoy all there was to offer, so I didn't leave empty-handed. I bought her a tank top printed with a flowered outline of the islands and sun of the Philippine flag, and I treated myself to a traditional Philippine Christmas star (with modern electric lights instead of the historical candles(!) to replace my usual Christmas wreath on my front door.
Article by RoseMarie Quiles Simon SACA Golden Dragons for Asia Trend
Photos by RoseMarie Quiles Simon, Winnie Morales Reynoso, Rom Parani, and C.K. Lau (AsiaTrend.org)
Comments