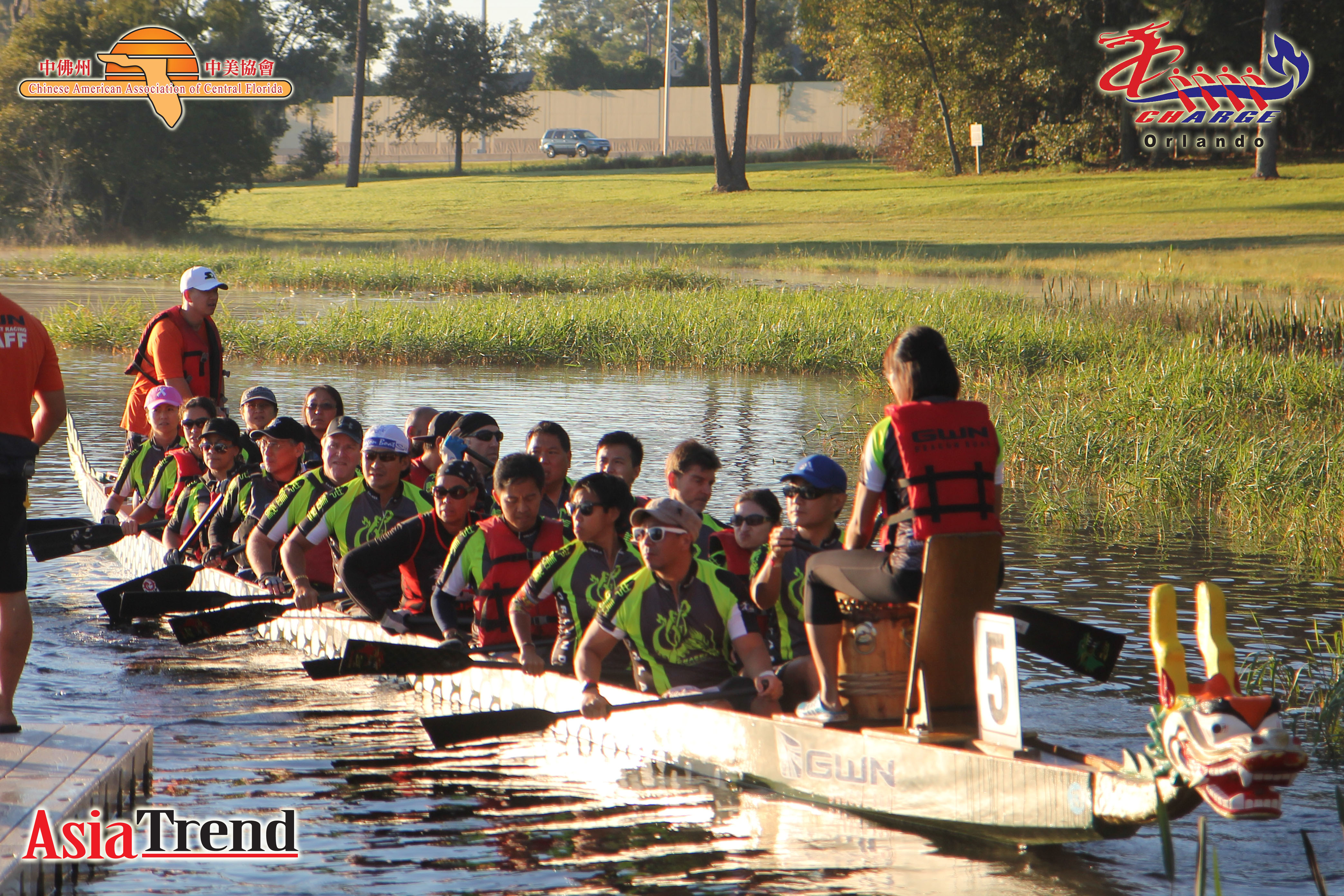 The Chinese American Association of Central Florida (CAACF) was founded in 1969 with the mission of promoting and preserving Chinese culture in Central Florida, in 1980 CAACF established a Chinese language school and also a dance troupe, and in 2010 during the presidency of Ms. Pauline Ho established the CHARGE Dragon Boat team, reflecting on how much the organization has overcome throughout the years she explains "We appreciate all the support from the community, during COVID we continued to provide online instruction and made the transition almost overnight with the intention of keeping the students engaged in lessons, language and culture (…) We appreciate the flexibility of teachers and students to promote unity in diversity and help the community understand the importance of unity in diversity and that we are proud of that as Chinese and Asian Americans" also praising how the Dance Troupe and CHARGE Dragon Boat Team have grown throughout the years thanking Ms. Andrea Eliscu the founder of the Orlando Dragon Boat Club for being a great early support.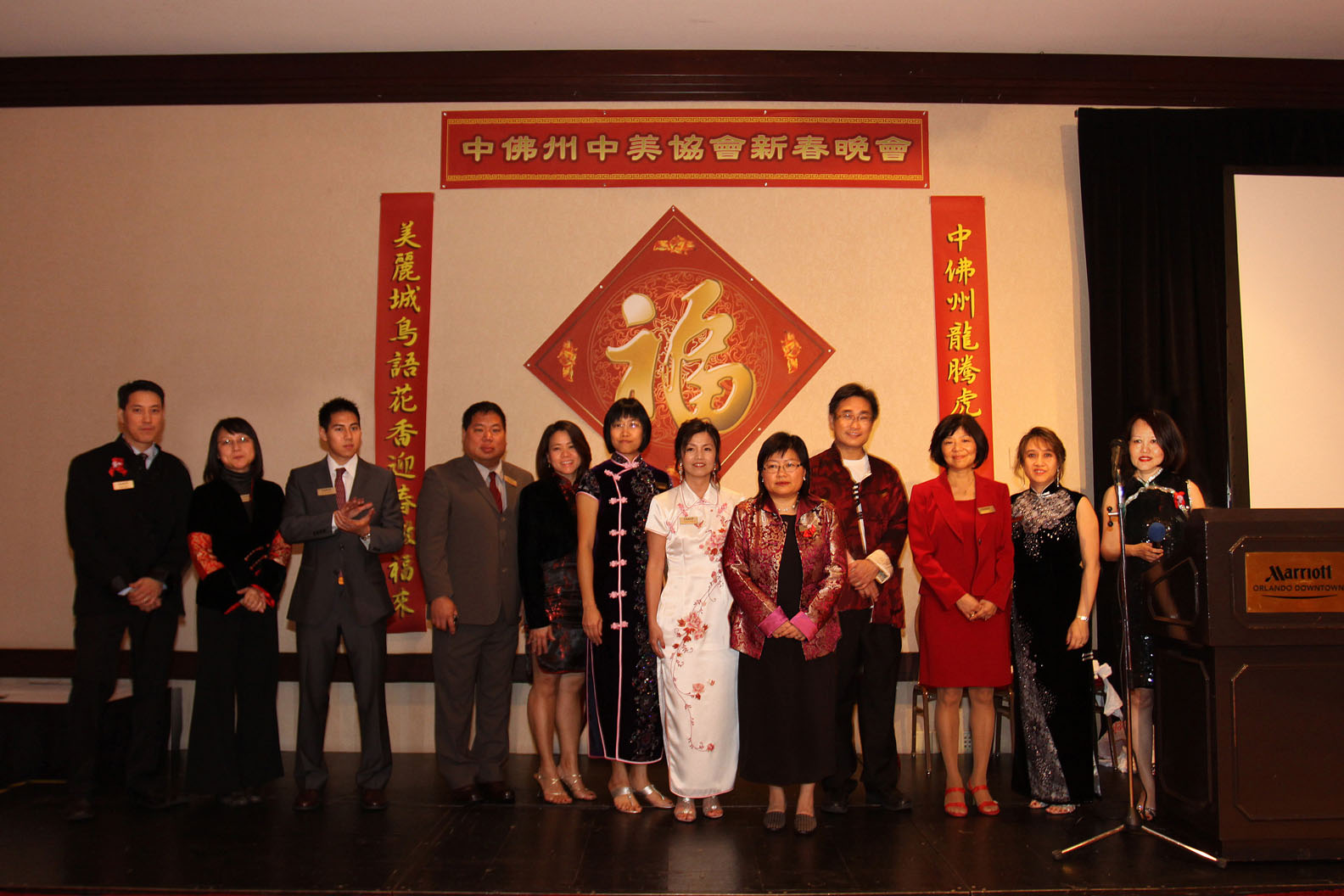 Dragon boat in particular is a really interesting concept because it serves a role in not only physical wellness and team building, but also as cultural enrichment. When asked about the influence it has had on their members she remarks "I see the bonding and the mental strength, in the boat you have the drummer, the steerer and the paddlers – and we need to synchronize as a team. Everyone needs to know their piece, and know that their piece isn't too little or too big, just do your own piece and know 'I'm not bigger than you and you're not bigger than me', I think this is the essence of all community service as well". Having years of community leadership experience under her belt, it was quite heart warming to see the team building lessons of Dragon boating be translated to other aspects in life. In truth, this is not the first time I have seen allegories on mental fortitude and leadership be derived from Dragon boating, a testament to the richness of the sport – last October I attended the 2021 Orlando International Dragon Boat Festival to mentor some volunteers but also took some time to watch the races. I was congratulating the CHARGE team after making it to shore for scoring an excellent time and they asked me how they did, I was a bit taken back by the question considering they did not know they did well, one of them told me: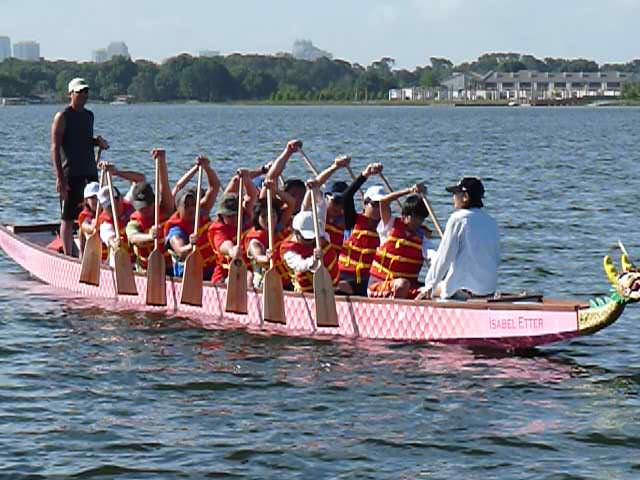 "In the boat we're all just focused on our team, if you look at another boat and see it ahead of us, you get demoralized. If you look at another boat and see it behind us, you get complacent. We just focus on our boat.", "does that mean when a team gets first place they might not even know it in the moment?", "that's exactly what it means".
Speaking on mental fortitude and resilience, after 12 years Ms. Pauline Ho is returning to the role of President in CAACF, when asked about her biggest aspirations for the coming term "Train transitional leaders, bring young professionals and young adults to be involved in community service and bring them to get a feel of community service leadership. They can do it, it's not a matter of doing it right or wrong, it's just that your heart is right. Nobody can do anything on their own, we all need each other, I want to encourage more young professionals and young adults to step up to community service and volunteer their passions".
Being able to organize your community is a great privilege but also it is not easy as it needs an element of patience and discipline in knowing how to network and compromise with others – CAACF having been around for 53 years in Central Florida has gone through a lot to have grown into what it is today, when asked to give a pearl of wisdom for community organizations aspiring for long term success, she shares "Transitional leadership and road mapping are important as is passing notes from term to term to avoid stagnancy, (and with that) have mentorship within your organization. Every transition will be a challenge but we have to channel that challenge into an opportunity as we have a new set of creative minds to work with, but at the same time we need to maintain the good things, so it is important to have a means of maintaining those good things. Every organization has that challenge, but it is important to make good work accessible, lots of things are just based off memory but that's just not as solid. Every organization needs a solid foundation".
We thank Ms. Pauline Ho for her years of service in the community as a leader, mentor and trailblazer and to all the dedicated teachers, board members, volunteers and supportive community members involved with CAACF throughout the years who have grown it into what it is today – and we at AsiaTrend wish the 2022 CAACF board all the best in continuing the great work they do.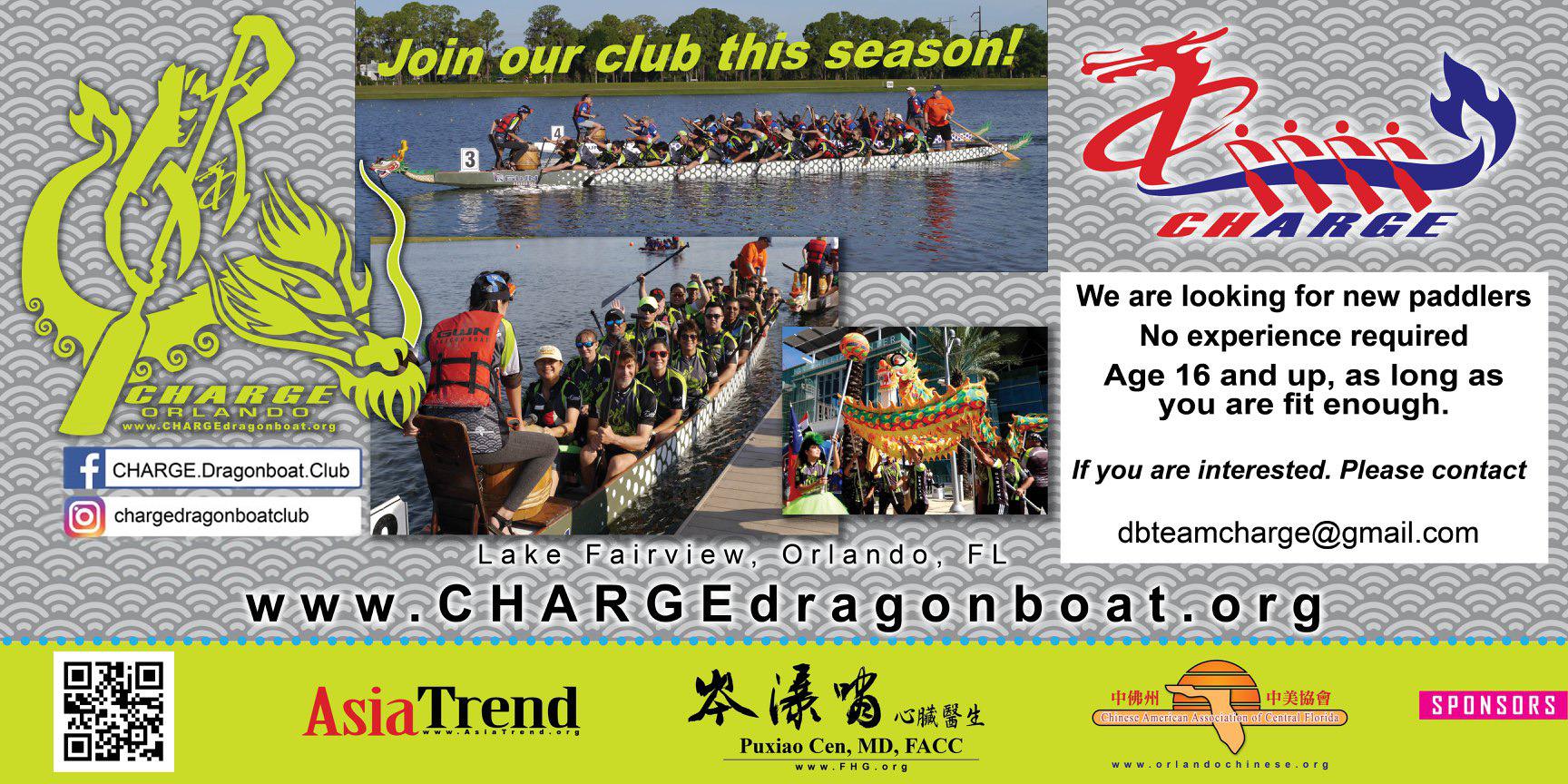 When asked about any upcoming events she shared that on June 11 CAACF and CHARGE will be hosting a dragon boat workshop in honor of the Duanwu Festival at the Orlando Rowing Club, the event will feature opportunities to try Dragon boating, arts and crafts and Zongzi (a specialty rice cake associated with the Duanwu festival). "CHARGE is not just for Asian Americans, it's for everyone, we accept everyone in Orlando, we are there every Saturday at Orlando rowing club, we encourage you to try and you will definitely enjoy it", for more info on the CAACF Duanwu Festival check out their press release below.
The Legends Behind the Dragon Boat Festival
"C.H.A.R.G.E." is an Orlando-based Dragon Boat Team organized by Chinese American Association of Central Florida (CAACF) in June 2010 and is comprised mostly of Asian-American crew members. Our mission is to promote this ancient Chinese sport in the community for team building, friendship, and a healthy lifestyle.
CHARGE has joined many community events, such as Dragon Parade Lunar New Year, CAACF Chinese New Year Celebration, Chinese School of CAACF CNY Library Downtown Celebration, Winter Park St. Patrick's Day Parade, AAHC Asian Cultural Festival, Dueling Dragon's 10th Anniversary ceremony, FusionFest, and many more.
CHARGE also organizes the Duanwu festival with CAACF. The Duanwu festival is where dragon boat racing was originated. The Dragon Boat Festival is a traditional holiday that commemorates the life and death of the famous Chinese scholar Qu Yuan (Chu Yuan). The festival occurs on the fifth day of the fifth month on the Chinese lunar calendar. We celebrate this day by dragon boat racing and eating zong zi.
This year, CHARGE and CAACF will host a dragon boat workshop in honor of the Duanwu festival on June 11, 2022. The workshop will have some demonstrations of basic dragon boat techniques, games and zong zi. Anyone who is 16 years or older is welcome to join this fun team building event!
Tickets: $10 (to participate, must be age14 and up to paddle)Registration Sign digital waiver at
https://bit.ly/3JXgYd8
For more information on team registration or ticketing, please contact
Pauline Ho at Email: [email protected]
and Susan Hoeh at [email protected]
Comments