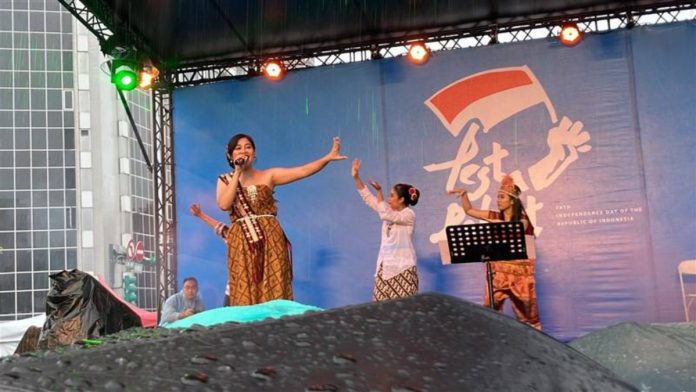 Braving unstable weather, thousands of Indonesian expatriates gathered on Sunday in the plaza in front of Taipei City Hall for a cultural carnival to celebrate Indonesian Independence Day, which fell on Aug. 17.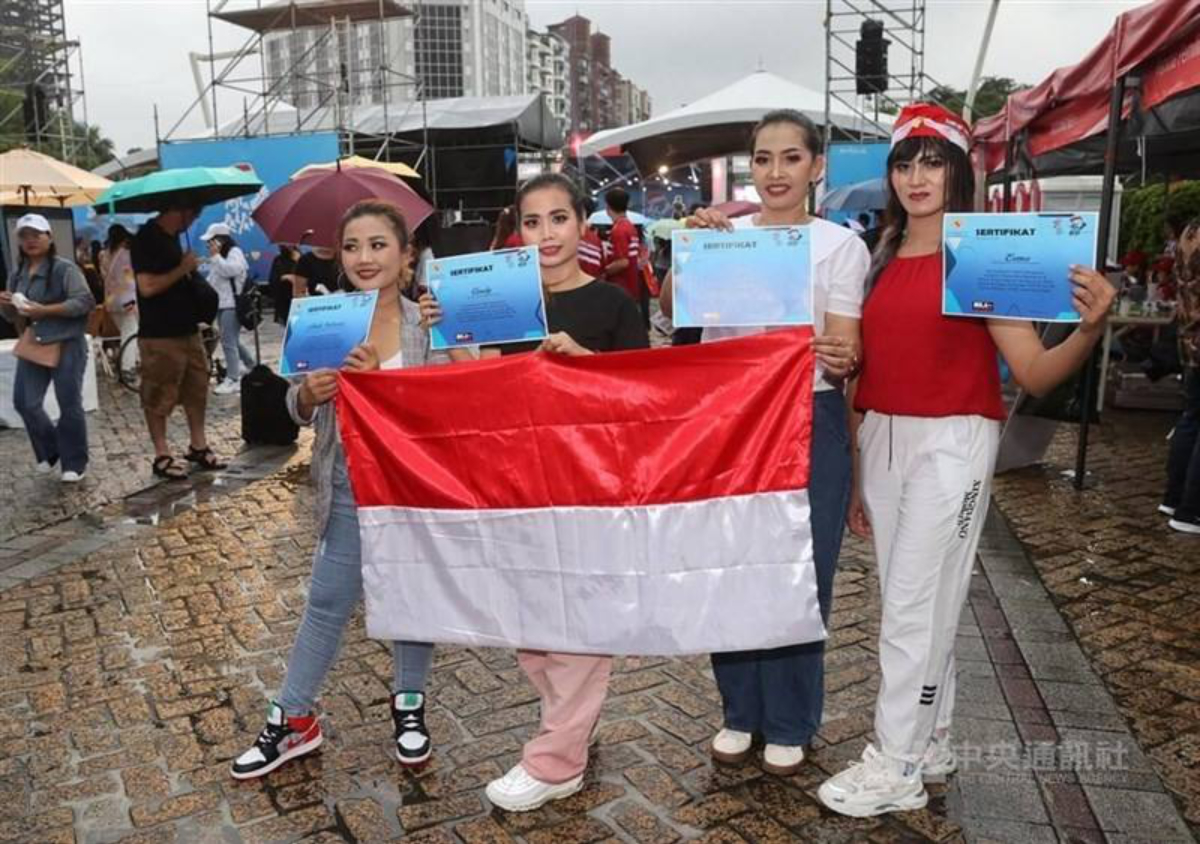 The festival, organized by the Indonesian Economic and Trade Office to Taipei and the Taipei Department of Cultural Affairs, included a bazaar with food, drinks and a talent competition featuring Indonesians in Taiwan.
The already unstable weather took a turn for the worse with an afternoon downpour pounding Taipei, which dispersed some of the crowd. However, more than 1,000 participants remained, some cheering excitedly as their compatriots sang and danced onstage, while others took shelter under covered booths as they relished the tastes of home.
Widi, who is a live-in caregiver, said she was pumped to participate in an event marking her country's independence in Taiwan.
Nina, a caregiver in a school caring for disabled children, said she was very happy to attend the event and would like to thank Taiwan for being a friendly place to the Indonesian diaspora.
A series of music performances featuring Indonesian artists began at 5 p.m. The crowd was sent into a frenzy as the event headliners — Indonesian diva Ghea Youbi, crooner Ungu, and pop group Tofu — took to the stage and put on electrifying performances.
Indonesian workers account for the largest share of migrant workers in Taiwan. According to statistics released by the Ministry of Labor, as of June 2023, there were about 259,558 Indonesian workers — around 35 percent of the 739,496 migrant workers — in the country.
The proclamation of Indonesian independence was read on Aug. 17 1945. This marked the start of the diplomatic and armed resistance of the Indonesian National Revolution, which saw fighting against Dutch forces and pro-Dutch civilians until Indonesia's independence was formally acknowledged in 1949.
Comments