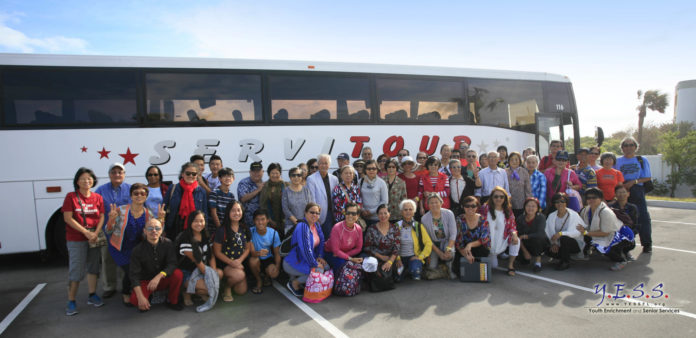 I still remember the moment two years ago when I found out that a spot was available for us to open a cultural center in Orlando.  For me, it was a dream come true.  However, I didn't realize that others had this vision as well.  As time progressed, I have been amazed at the number of people who had this same vision to preserve and share the Asian culture with others.
In particular, I want to thank all the board members and volunteers for their dedication.  In addition to opening the YESS (Youth Enrichment and Senior Services) Center, they have helped to create and find programs that would draw the public's interest.  Without the team behind the YESS Center, our many programs, workshops, seminars, and classes would not be possible.  Also instrumental to the Center's success are businesses and individual donors.  As a non-profit organization, business sponsors and generous donors are the main resources we have to keep the center in operation.  I get countless inquiries about how we can sustain the Center with such limited support, but I believe that the uniqueness of the Center has propelled us forward with great passion and energy so we can reach this second anniversary.
There is hardly a resource center in Central Florida which completely focuses on our fast-growing and evolving Asian community.  YESS specifically works with the youth to offer cultural, service-learning and civic programs to develop community leaders of the future.  At the same time, we also engage the elderly, who are often bypassed in our fast-paced society. These factors are part of what makes our Center such a treasure.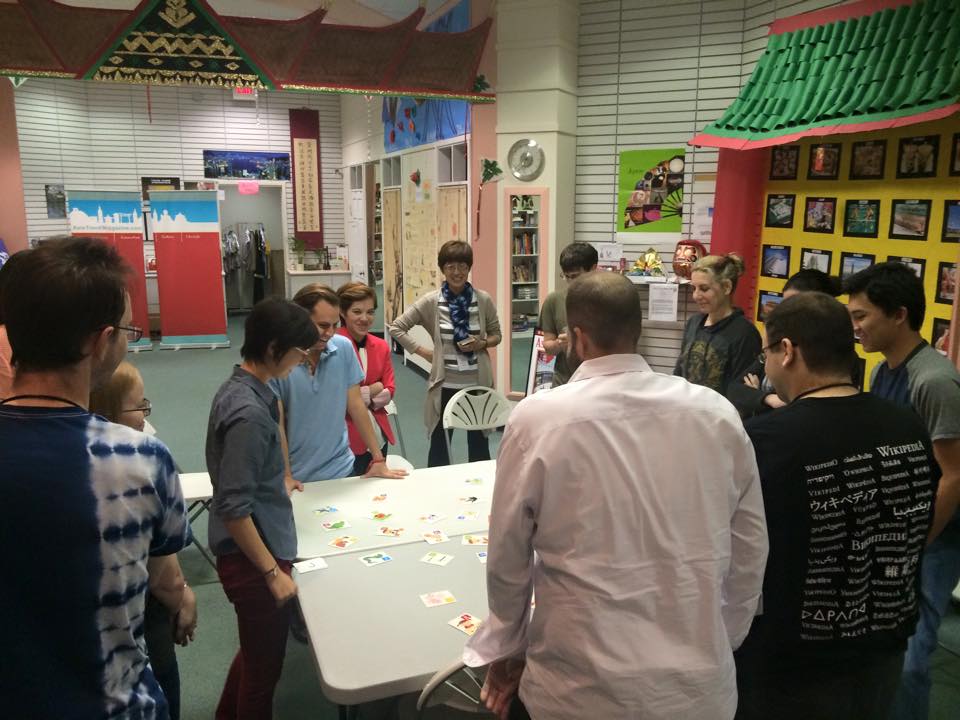 By partnering with Asia Trend, Inc., the YESS Center has hosted over twenty seminars, workshops, cultural activities and supported many great initiatives in the past year.  Seminar topics ranged from taxes, voting, wills and trusts, and legal pathways to college applications, leadership skills, motivational talks, and many more.  We showed inspirational documentaries and films, including Director Kenneth Eng's My Life in China, Kokoyakyu, Filmmaker Wesley Julian's Tohoku Tomo, and recently, the Taiwanese film 52Hz, I Love You.  During these showings, all of the film producers listed above were present at the Center to meet the audience, ultimately lending a personal perspective to the films and fostering more in-depth discussions.The YESS Center's central location in Orlando Fashion Square Mall has made it an ideal place to host workshops, seminars, meetings, and face-to-face movie screenings.  Programs such as mahjong, Orlando Young Lions, Japanese classes, Chinese calligraphy, Indonesian language and dance classes, and er-hu (a Chinese musical instrument) lessons have all displayed the cultural diversity here in Orlando. With the support of the Asian American Federation of Florida, the Center also registered over several hundred new voters this year through phone banking and through hosting a presidential watch party.We also promoted the JET Program, an excellent cultural exchange and teaching program established in 1987 by the Japanese government.  This wonderful program allows more people to appreciate and learn about other cultures, and the YESS Center was privileged to host the JET Program seminar this past year.  It aligns perfectly with our Center's mission to "enrich, empower and enlighten" the community. Another way the YESS Center contributes to the community is by supporting other organizations.  By hosting their meetings and functions, we continue to support other associations such as the Asian American Heritage Council, the Chinese American Association of Central Florida, the Council For Filipino American Organization of Central Florida, REACH of Central Florida, and Voice of Indonesians in Florida.  We believe that working together is the only way to build a stronger and healthier community.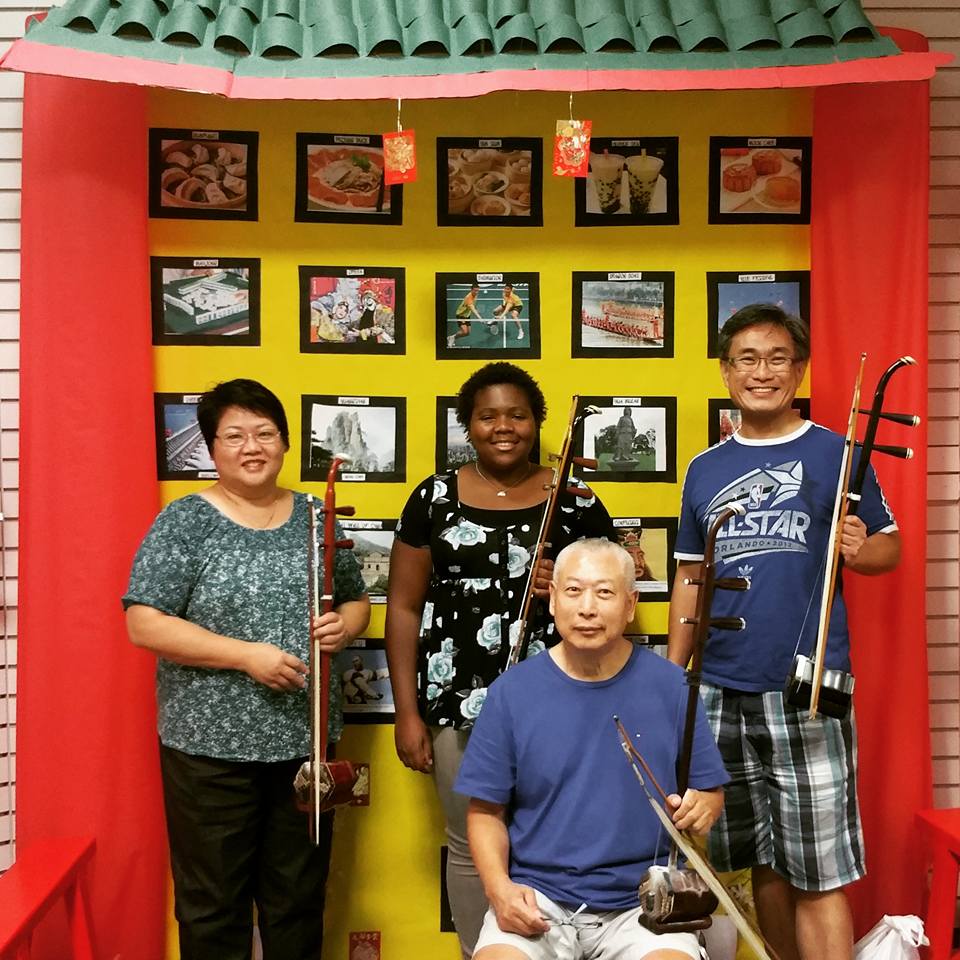 In addition, the YESS Center has sponsored, organized, and participated in many Asian events throughout Central Florida, including the annual Lunar New Year Parade in February, the Asian Cultural Festival in May, and the Asian Cultural Expo in October.  These events have enabled the Center to reach out to thousands of people each year and educate them about the Asian cultures.
Last but not least, the YESS Center organized the first outing at Melbourne Beach this past October for over eighty seniors and youth.  We spent a wonderful afternoon by the beach to celebrate the 2nd anniversary of the Center.  The event provided time for individuals to deepen friendships, share memories of the YESS Center, and make more memories together.
Voice of Indonesians in Florida
On behalf of the YESS Center's board of directors, I invite you to visit our Center.  Not only will you experience the uniqueness of our Center and see the diversity represented by Center visitors on the Center's walls, but you will also enrich, empower, and enlighten our community.  By visiting, donating, and partnering with us, you will help ensure that the YESS Center continues to carry out its mission for many years so future generations can also learn about the Asian cultures.
Our Center will return in 2017 with our high school interns volunteering every Sunday from 1pm to 5pm.  They would be able to answer any questions you may have.  For more information, please visit www.yessfl.org or follow us on Facebook – https://www.facebook.com/youthenrichmentseniorservices.
Edited by Sarah Joe, a junior in high school.  When not writing and editing for Asia Trend, Sarah enjoys speech and debate, spending time with friends and family, and good dim sum.
Comments