Journey to the West is a famous Chinese novel published during the Ming dynasty and it is one of the four Great Classical Novels of Chinese literature. Journey to the West has strong roots in Chinese folk religion, Chinese mythology, Taoist and Buddhist philosophy. The novel is based on the actual journey of Tang Dynasty Buddhist monk Xuanzang, who took 17 years to travel to India on foot in order to trace the origins of Chinese Buddhism and correct and complete missing scriptures in Chinese Buddhism. This is the first Wah Lum martial arts theatrical production. Mimi Chan, the director and the choreographer of this show, has dreamed of producing a show like that for long. "I chose Journey to the West because it is one of the stories I remember my father telling one as a child," said Mimi. Journey to the West is no doubt the most popular story to be used in dramas and movies in the century.
Wah Lum Temple was founded by Grandmaster Pui Chan who built the Wah Lum temple in Orlando in 1980. His idea was to have a place to preserve the traditional ways of kung fu training and provide an atmosphere of serenity and sincerity in the western world.
Wah Lum Temple produced this martial arts theatrical show not only to integrate all the talents of the Wah Lum System to celebrate the 35th anniversary of the school but also to share the Chinese culture with peace and unity. The cast is comprised of 30 Sifus (instructors) and 175 students from 12 different cities. The show was put together with many video conferences and only one group rehearsal.   "Wah Lum prides itself in constantly stepping up to challenges, and this undertaking certainly was a feat," said Mimi Chan, director of the show and the daughter of Pui Chan. In addition, it is also a fundraising effort for St. Jude Children Research Hospital which Wah Lum Temple has hosted for many years. "We are proud to raise fund for this children hospital as it is the only hospital which does not ask you for insurance first," said Suzy Chan, the owner and the wife of Grandmaster Pui Chan. This year, Wah Lum family raised $1,000 from the ticket sale of the show and Rebecca Torres from St. Jude Children Hospital was present to receive the donation. As of today, Wah Lum has raised a total of $31,943 from all the charity shows in the past.
It was definitely a very impressive and memorable celebration that everyone involved in the Wah Lum system should be proud.   Congratulations to Wah Lum Temple and wish them many more years of success.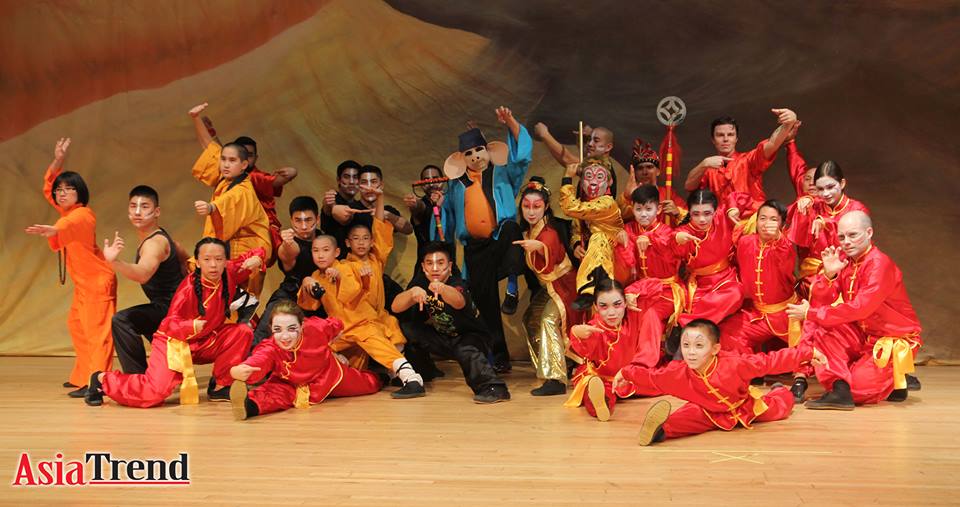 Photos: CK Lau (To view the photo album , visit www.Facebook.com/asiatrend)
Comments