CCLC 5th ANNUAL CHINESE NEW YEAR CELEBRATION (Virtual)
Feb 11, 2021 @ 7:00 pm

-

9:00 pm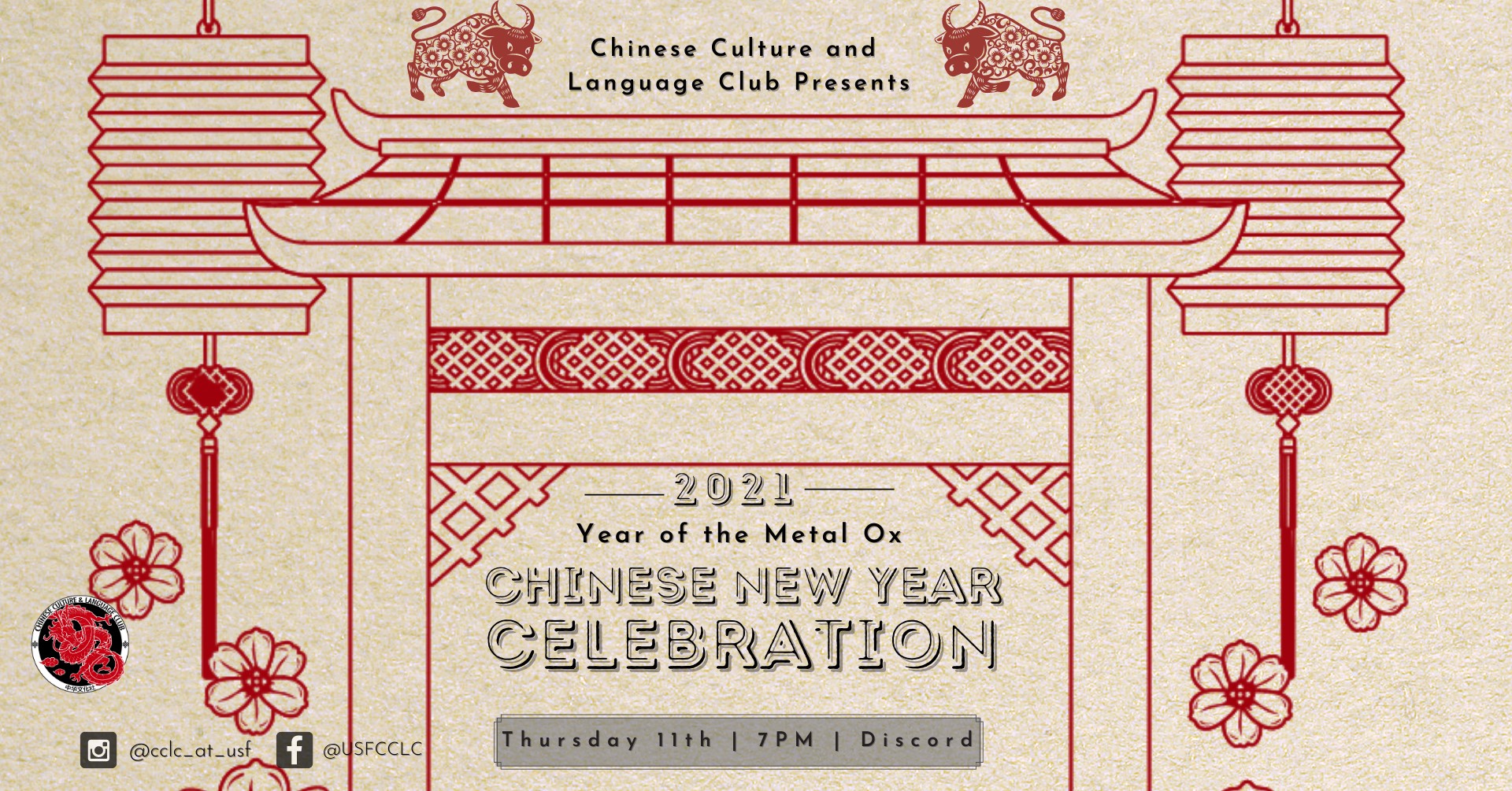 The Chinese Culture and Language Club would like to invite you to our 5th annual Chinese New Year celebration! (Year of the Metal Ox special)
 𝘞𝘏𝘈𝘛 𝘐𝘚 𝘊𝘏𝘐𝘕𝘌𝘚𝘌 𝘕𝘌𝘞 𝘠𝘌𝘈𝘙? 
Chinese New Year, the most important holiday in China, is an annual festival that celebrates the beginning of a new year on the traditional Chinese lunar calendar. The cultural and historic significance behind this holiday is vast as it is traditionally a time to honor household and heavenly deities as well as ancestors.
 𝘏𝘖𝘞 𝘊𝘈𝘕 𝘐 𝘑𝘖𝘐𝘕 𝘐𝘕 𝘖𝘕 𝘛𝘏𝘌 𝘍𝘜𝘕? 
Join us virtually, 𝐅𝐞𝐛𝐫𝐮𝐚𝐫𝐲 𝟏𝟏𝐭𝐡 𝐨𝐧 𝐝𝐢𝐬𝐜𝐨𝐫𝐝 @ 𝟕𝐏𝐌 for a night of performances, raffles, and a cultural clothing collage!