FIL-AM DAY at Orlando Museum of Art
Nov 7, 2020 @ 11:00 am

-

2:00 pm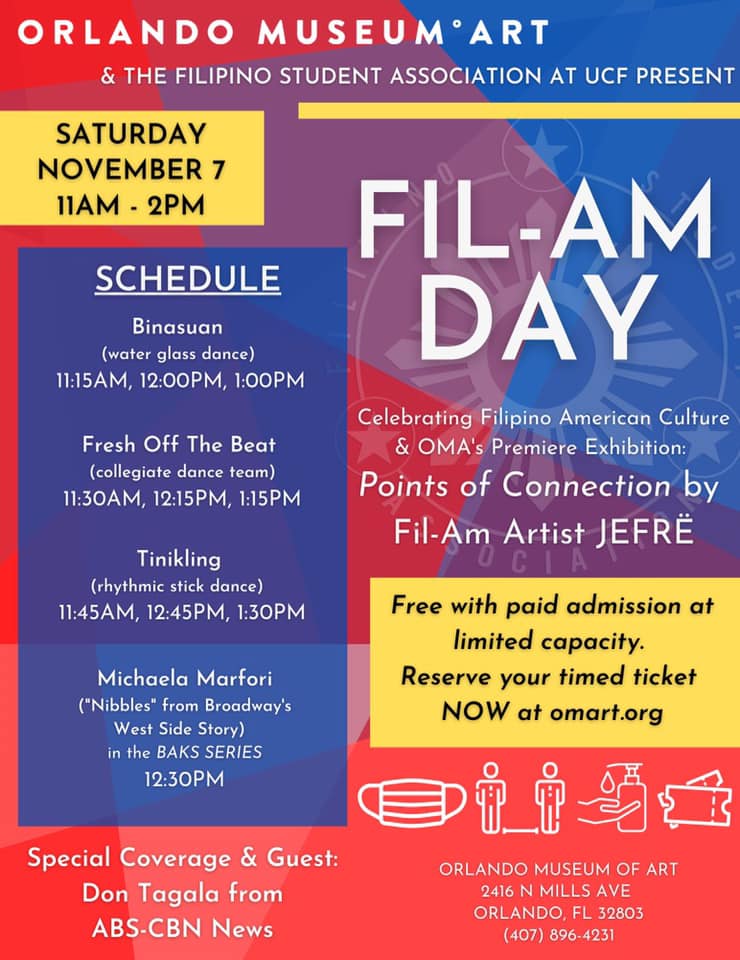 In partnership with the Filipino Student Association at UCF, the Orlando Museum of Art presents Fil-Am Day!
Reserve your General Admission ticket to the OMA galleries on Nov. 7.
Enjoy traditional and modern Filipino-American dance during OMA's Fil-Am Day. The UCF Filipino Student Association Dance Troupe will present binasuan and tinikling folk dances. The word "binasuan" means "with the use of drinking glasses." The dancers balance glasses on their heads and in their hands as they move. The name "tinikling" is a reference to birds locally known as tikling. Dancers imitate the tikling bird's legendary grace and speed by skillfully maneuvering between large bamboo poles. Fresh Off the Beat, a UCF dance team, will perform original choreography in the JEFRË exhibition, "Points of Connection." Orlando native Michaela Marfori has danced competitively since age 4 and will be making her Broadway debut in West Side Story as Jets gang member, Nibbles. Enjoy her solo performance among JEFRË's large scale works.
Join us in celebrating Filipino-American Culture and OMA's premier fall exhibition "Points of Connection" by Fil-Am artist JEFRË.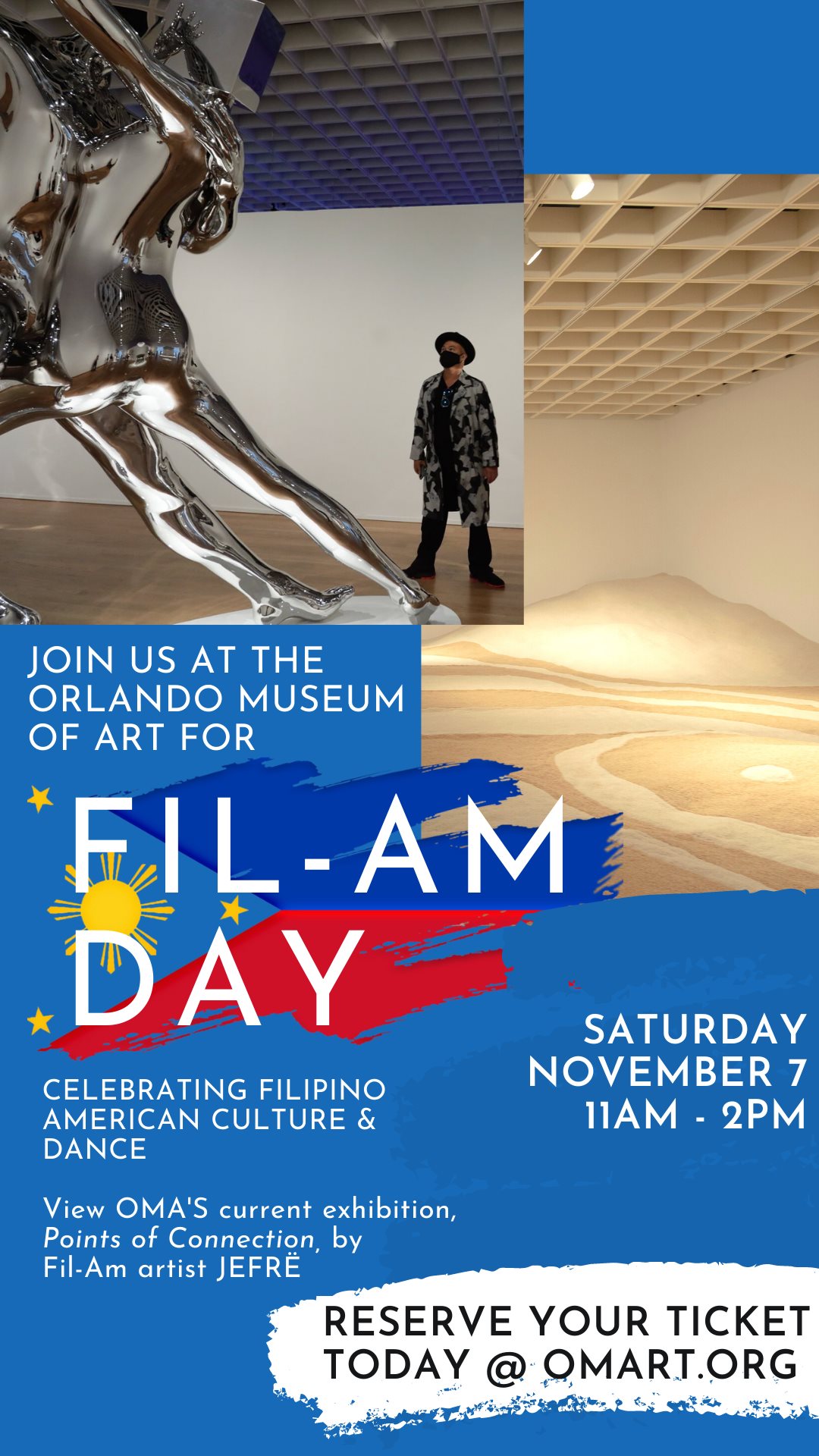 Schedule · Saturday, November 7, 2020
11:15 AM
Binasuan (water glass dance)
Fresh Off The Beat (collegiate dance team)
Tinikling (rhythmic stick dance)
Binasuan (water glass dance)
Fresh Off The Beat (collegiate dance team)
Michaela Marfori ("Nibbles" from Broadway's West Side Story) in BÄKS series.
Tinikling (rhythmic stick dance)
Binasuan (water glass dance)
Fresh Off The Beat (collegiate dance team)
1:30 PM
Tinikling (rhythmic stick dance)