Wah Lum Kung Fu of USA 50th Anniversary Exhibition
Nov 7, 2020 @ 2:00 pm

-

2:30 pm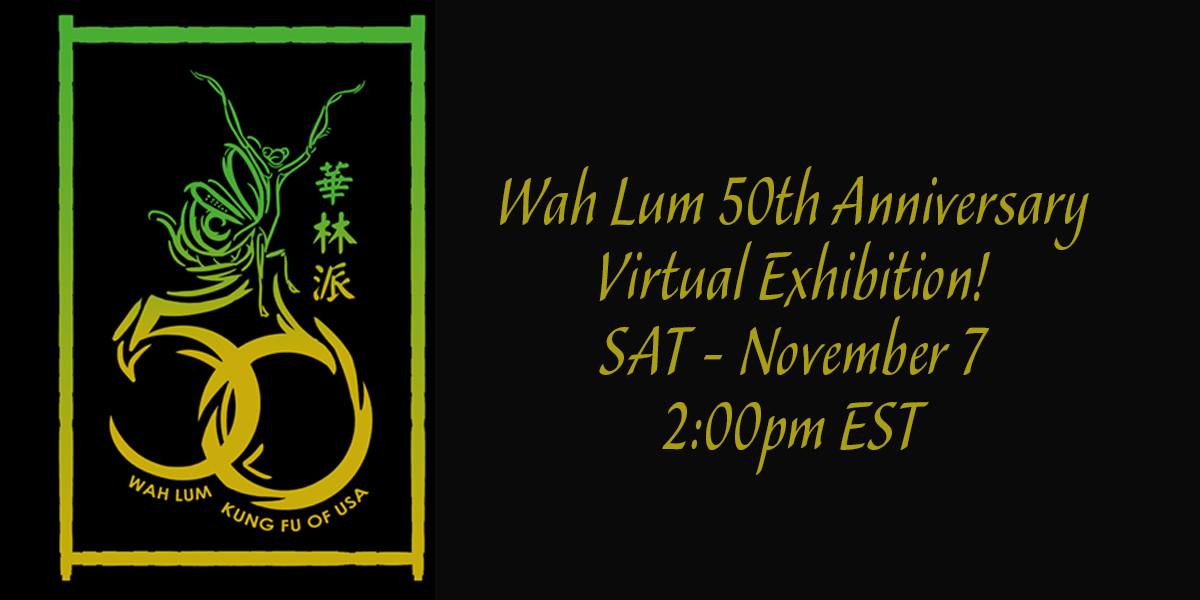 Wah Lum is celebrating 50 years in the USA and the 40th anniversary of the Wah Lum Temple! In the past we have celebrated with a gathering of schools from around the world to collaborate for a live performance. We traditionally raise funds for St. Jude. Due to covid19, we are hosting a unique ONLINE performance!
CHECK OUT THE TRAILER HERE:
https://youtu.be/94ausA-8v_0
The Wah Lum 50th Anniversary Exhibition is a unique production produced by Sifu Mimi Chan, he martial arts reference and model for Disney's animated film Mulan. This show will feature Grandmaster Pui Chan the Wah Lum Temple demo team.
Wah Lum has raised over $30,000 to date for this incredible organization – let's raise the total together and help St. Jude change the world. Our performers have all volunteered their time and energy to produce this incredible performance to help raise money for St. Jude and to commemorate the 50th Anniversary of Wah Lum.
We are raising funds to support St. Jude's lifesaving mission of finding cures for children battling cancer and other life-threatening diseases, and we need your help to reach our fundraising goal.
How your donation helps: Thanks you donors like you, no family ever receives a bill from St. Jude for treatment, travel, housing or food because all a family should worry about is helping their child live. Treatments at St. Jude have helped push the overall childhood cancer survival rate from 20% to more than 80% since it opened more than 50 years ago.
As a thank you for helping St. Jude only those who donate will gain access to a special round table hosted by Sifu Mimi Chan featuring Wah Lum instructors from around the world! Join as they discuss the history of Wah Lum and their experience over these past 50 years. Please leave your email when donating so we can send you the secret link!
Thank you for helping us celebrate the 50th Anniversary of Wah Lum and for helping St. Jude!