SPIFFS 41st Annual International Folk Fair
Oct 29, 2015 @ 9:00 am

-

Nov 1, 2015 @ 6:00 pm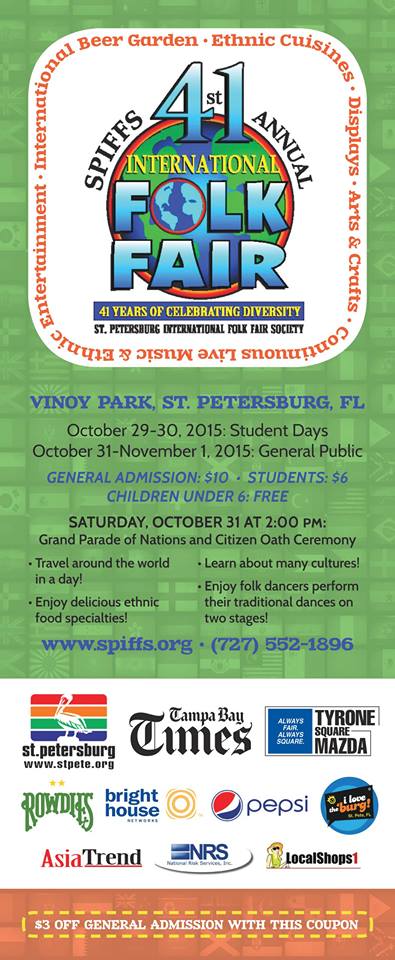 It's the time of the year again when we come together and celebrate the cultural and traditional diversity of our Tampa Bay Area.
Come join us for 4 days of food, music, ethnics displays, performances and of course, the Grand Parade of the Nations featuring 40 different international groups dressed in their traditional attire. Some of our guest performers include Urban Gypsies, Demetrios and the Islanders, Walter Strauss and Mamadou Sidibe and Lucid Druid among many others. We hope to see you there!
STUDENT DAYS:
Thursday, October 29, 9 am – 3 pm
Friday, October 30, 9 am – 3 pm
GENERAL ADMISSION DAYS:
Saturday, October 31, 10 am – 9 pm
Sunday, November 1, 12 pm – 6 pm

ADULTS: $10
STUDENTS: $6
CHILDREN UNDER 6: FREE
Tickets will be available at the door.