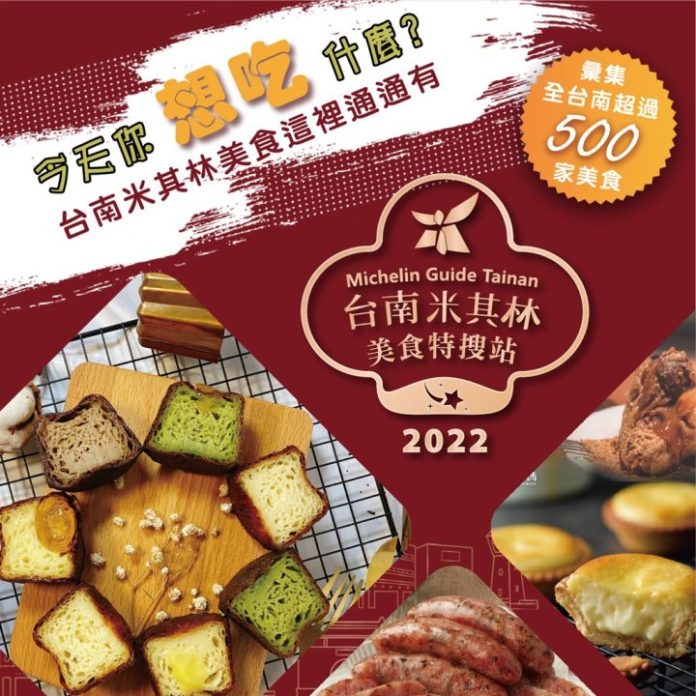 Taipei, Oct. 14 (CNA) The Tainan City government launched a Chinese-English bilingual website on Friday featuring 44 local restaurants that made this year's Michelin Guide.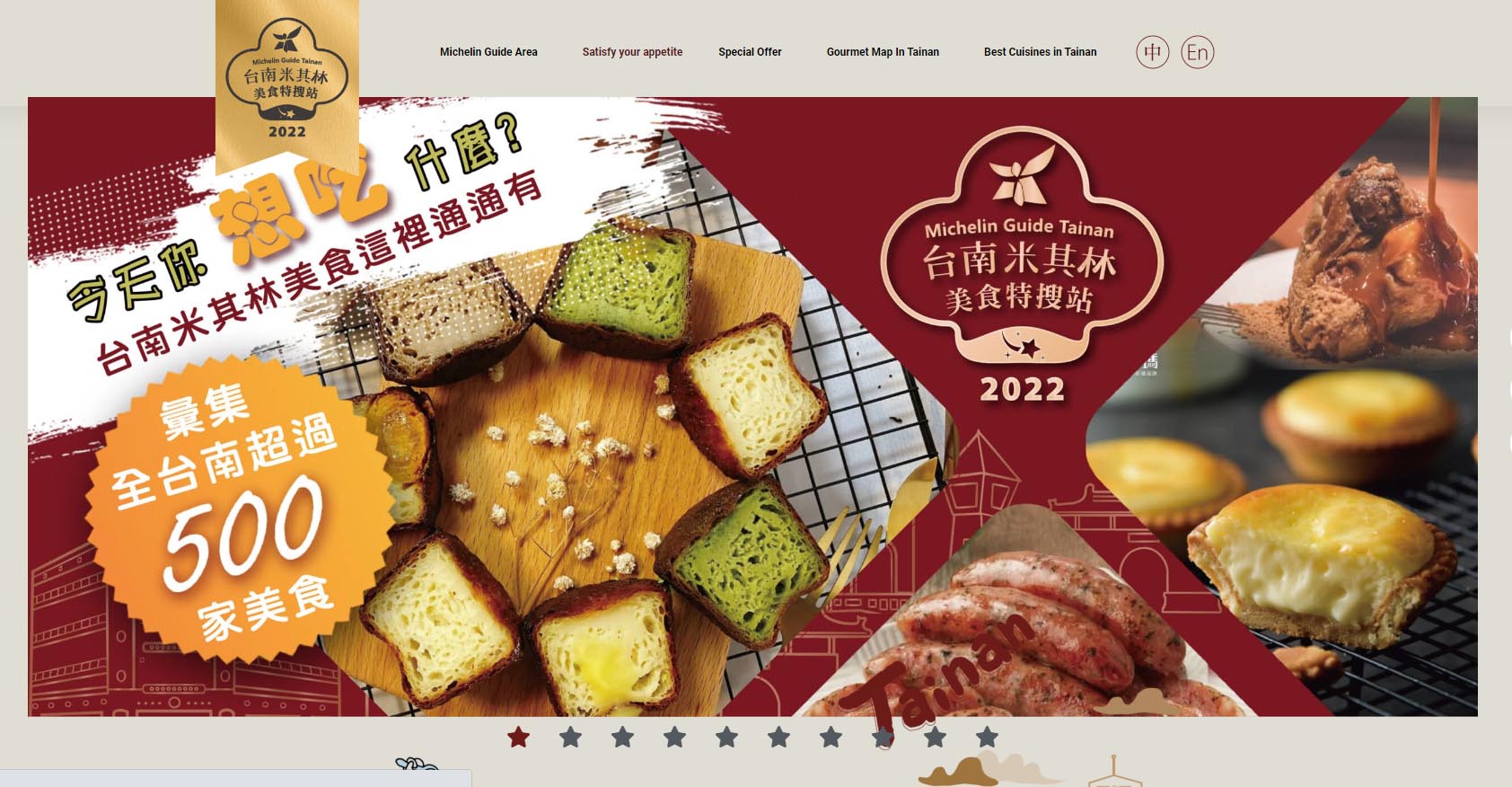 Among them, 17 were Michelin-starred restaurants, while 27 were named Bib Gourmand restaurants, a distinction given to establishments that offer a three-course meal for a fixed price not exceeding NT$1,000 (US$31.30).
Apart from featuring information about the restaurants that got the nod from the Michelin Guide, the website also lists six itineraries created around the Michelin-recommended establishments designed to bring visitors to some of the southern municipality's iconic tourist attractions in the vicinity of restaurants named by the guide.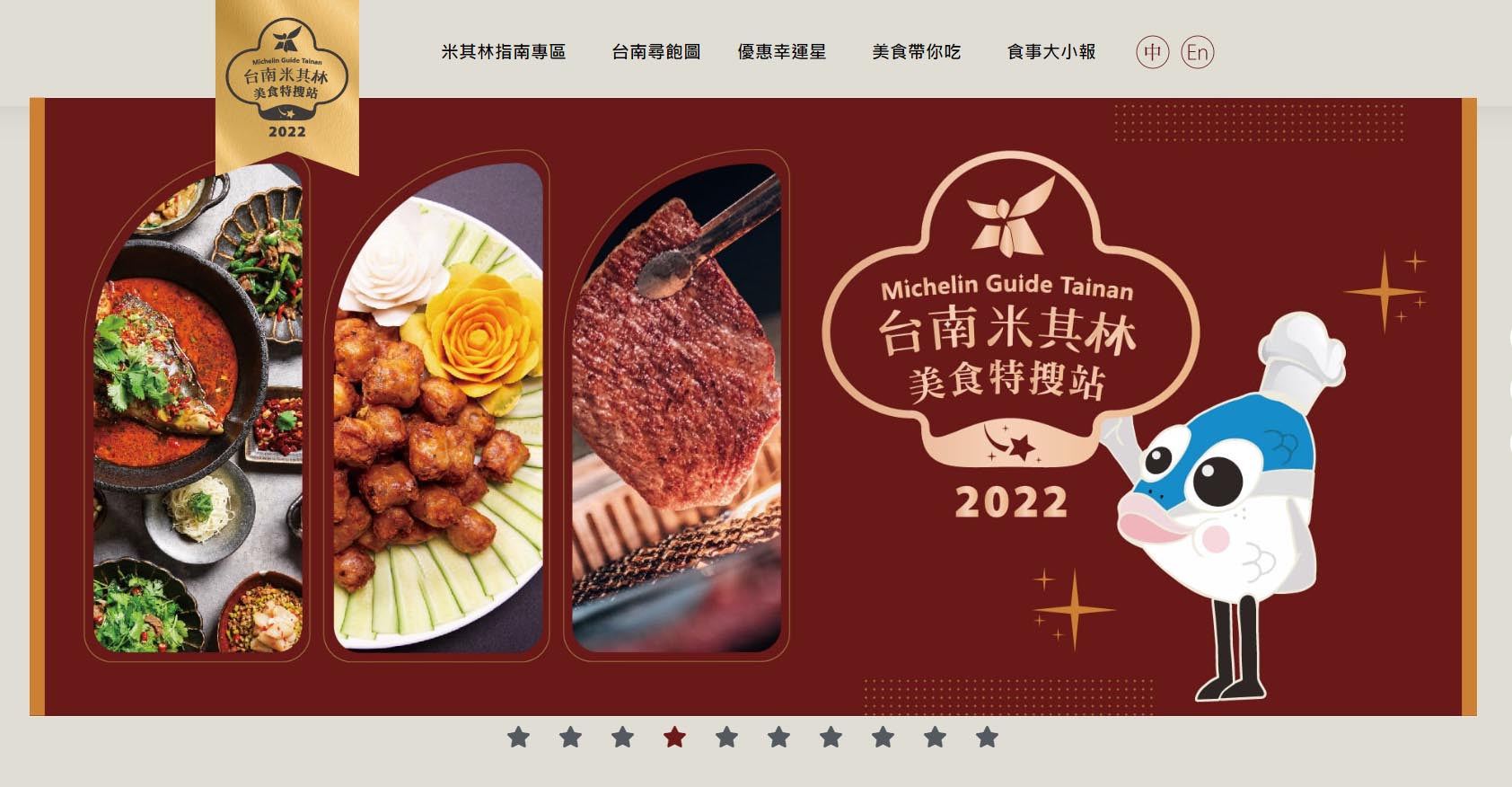 To enable visitors to easily locate the restaurants, the website groups restaurants in this year's guide by district, and clicking on any one of the southern municipality's 37 districts brings up a Google Map showing the location of Michelin-recommended restaurants in that district.
Registered users would also be able to participate in two raffle draws, by playing roulette and filling out a questionnaire, for a chance to win coupons ranging from NT$300 to NT$2,000 which can be used at select Michelin-recommended restaurants in Tainan.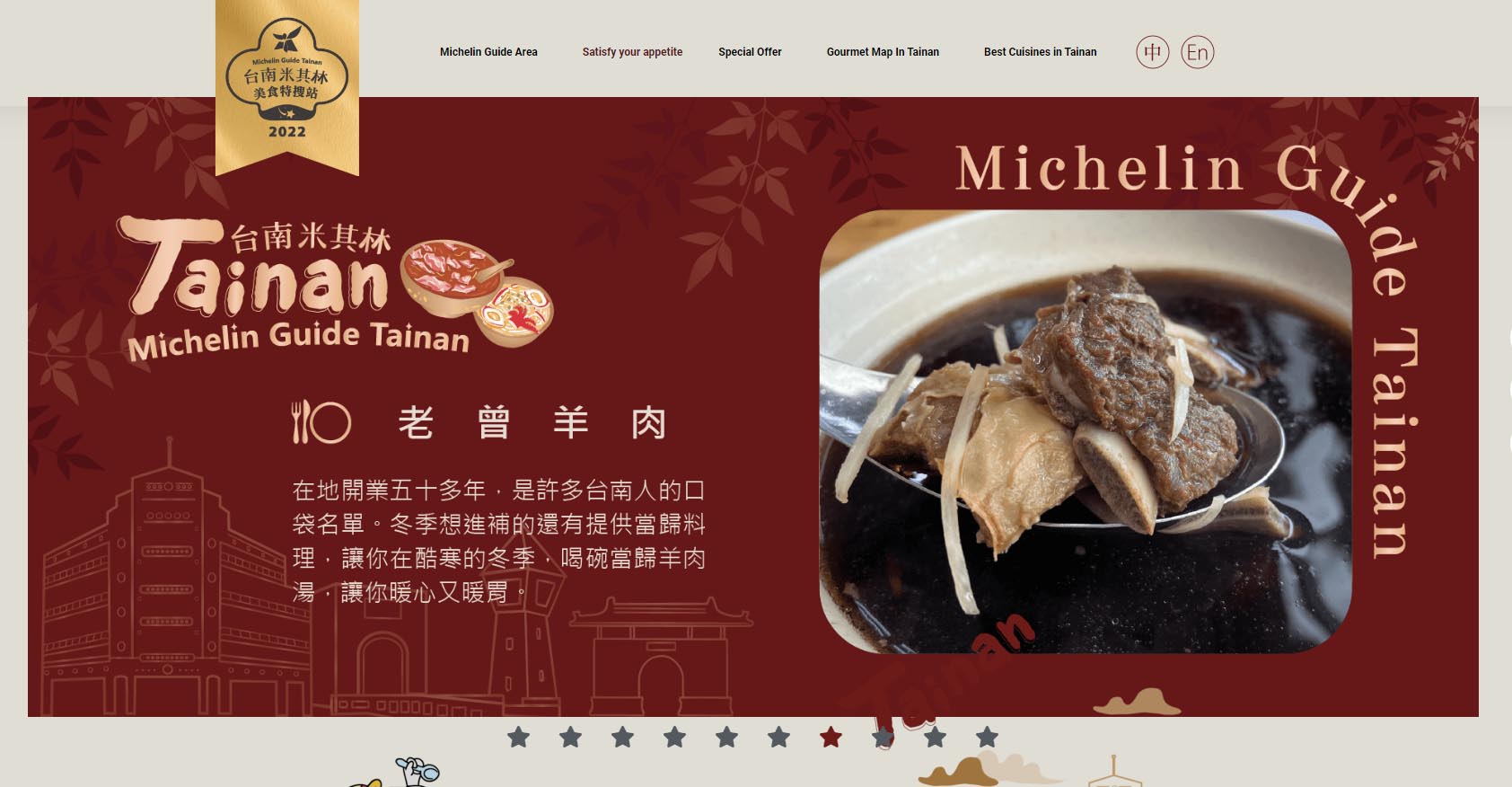 This year marked the first time that Tainan, along with Kaohsiung, were included in the Michelin Guide, which previously only covered restaurants in Taipei and Taichung.
Comments