Tampa, Florida – Saturday, June 3, 2023. The Bayanihan Arts and Events Center of the Philippine Cultural Foundation, Inc. (PCFI) once again glittered with a spectacular Philippine fashion show parading the collections of Edgar San Diego and Richard Papa, who flew from the Philippines. The show started punctually at 2 pm with the welcoming speech of Arnell Biglete, current PCFI Chairman of the Board, followed by Lissa Biglete, Estillo Pilipino Project 2023. Then the music of the late Richard Tann played, one by one, beautiful ladies and good-looking gentlemen from the Philippine community and contestants to the Miss Filipino-American of Florida 2023 started parading the fabulous and colorful collection of Richard Papa and Edgar San Diego. The group blended beautifully with an elegant stage designed by Nhick Ramiro-Pacis and Vivian Dudgeon.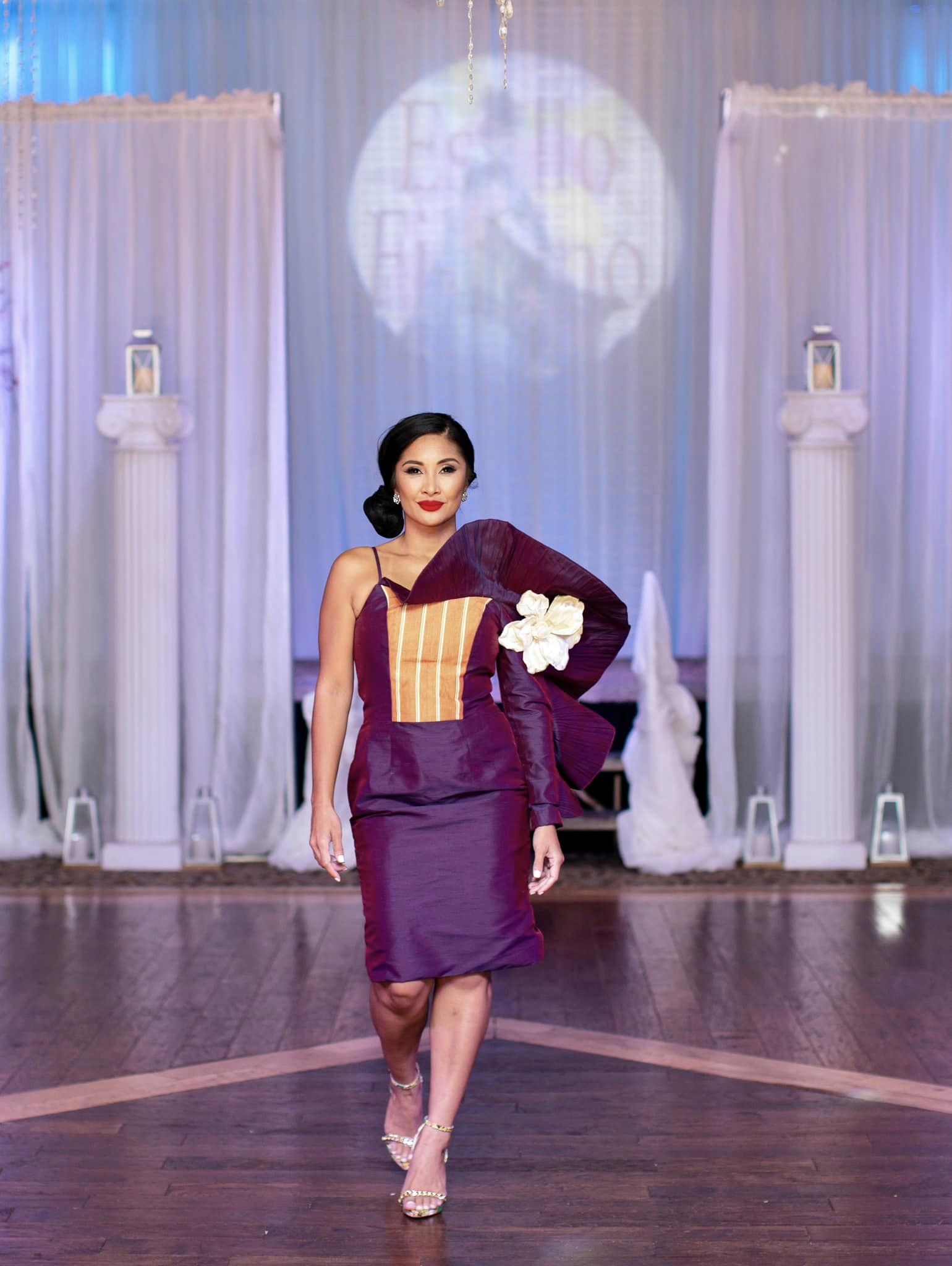 This year's collection is undoubtedly one of the best they have ever done. They used all the rainbow colors highlighting the elegant design of the Philippine "Terno" and "Maria Clara" inspired Filipiniana gowns. There were also a few Haute Couture creations that the women in the audience adored. San Diego even featured a few of his "Ipininta, Inimprenta at Ipinorma" (Painted, printed, and created) using his paintings specially printed to the fabric and assembled into an Haute Couture gown.
In between the elegant display of Filipiniana gowns, the bright national shirt for men called "Barong Tagalog," and some ethnic outfits featured in the show. The Barong Tagalog is made of pineapple fibers called "Jusi." Once again, San Diego presented his "Ipininta, Inimprenta at Ipinorma," showing some of his paintings printed to the fabric.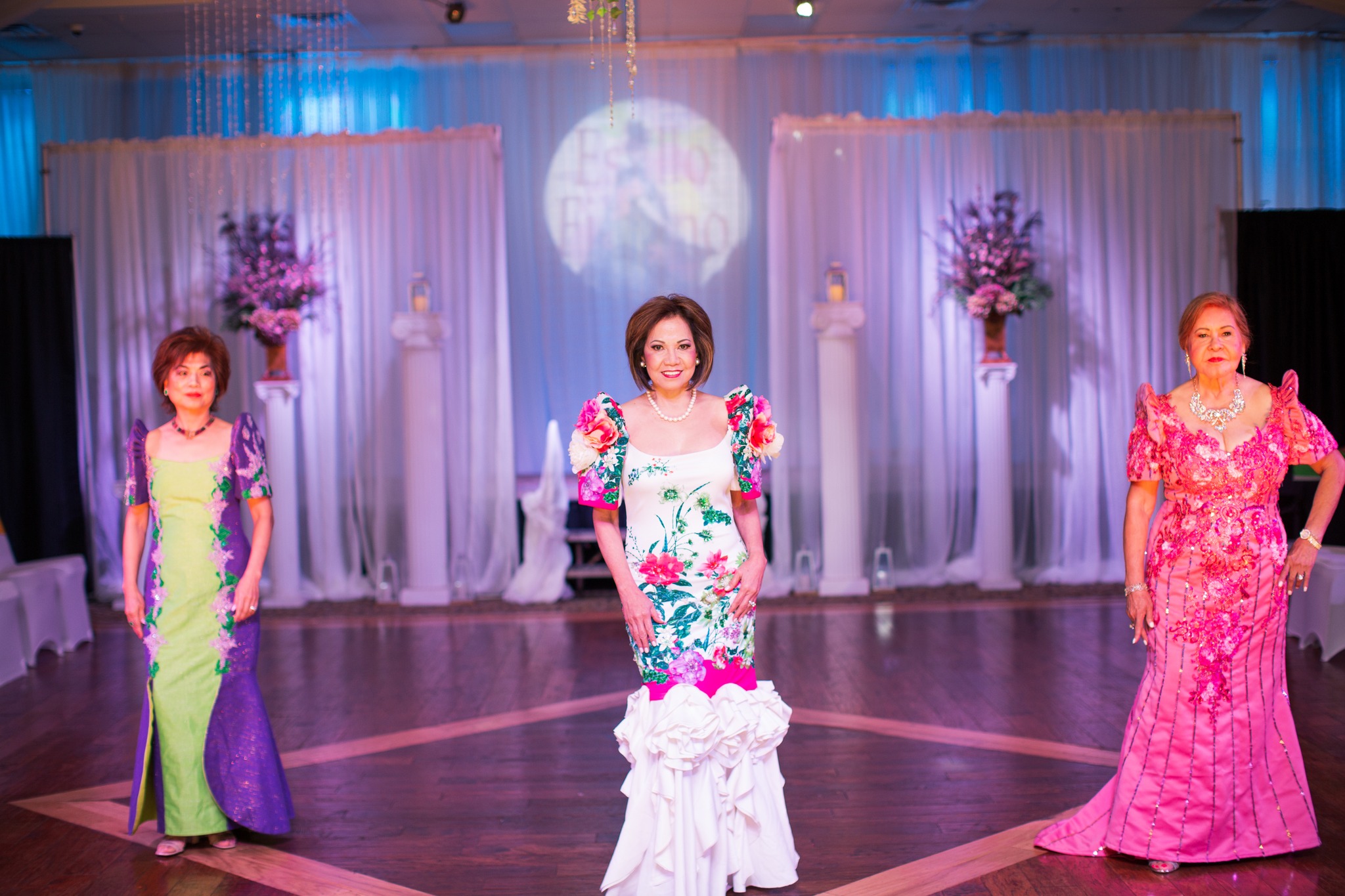 It has been five years since the last visit of San Diego and Papa. But unfortunately, due to the pandemic, the designers have not been able to travel anywhere until now. So this visit to Tampa is their fourth.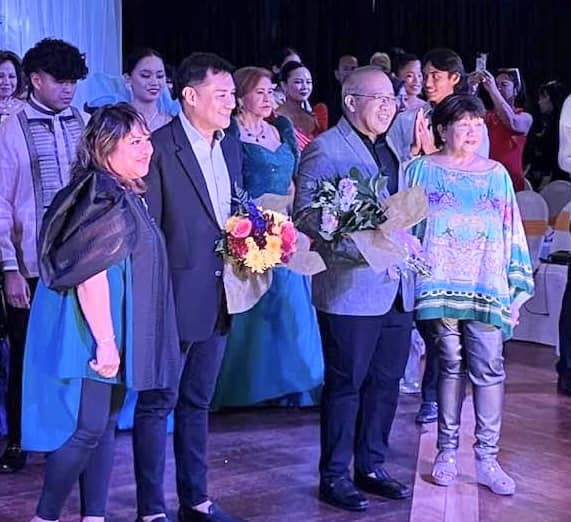 The show is presented by the Philippine Cultural Foundation, Inc. (PCFI) for the restoration of the Barangay Pavilion at the Philippine Enrichment Complex. Lissa Biglete chaired this project for PCFI, while Maricris Perez-Lontok Directed the show. Music was by Nhick Ramiro-Pacis, lighting was by Ray Dudgeon, and Nhick Ramiro-Pacis and Vivian Dudgeon designed the stage. For those who did not make it, you missed a fabulous Philippine fashion show.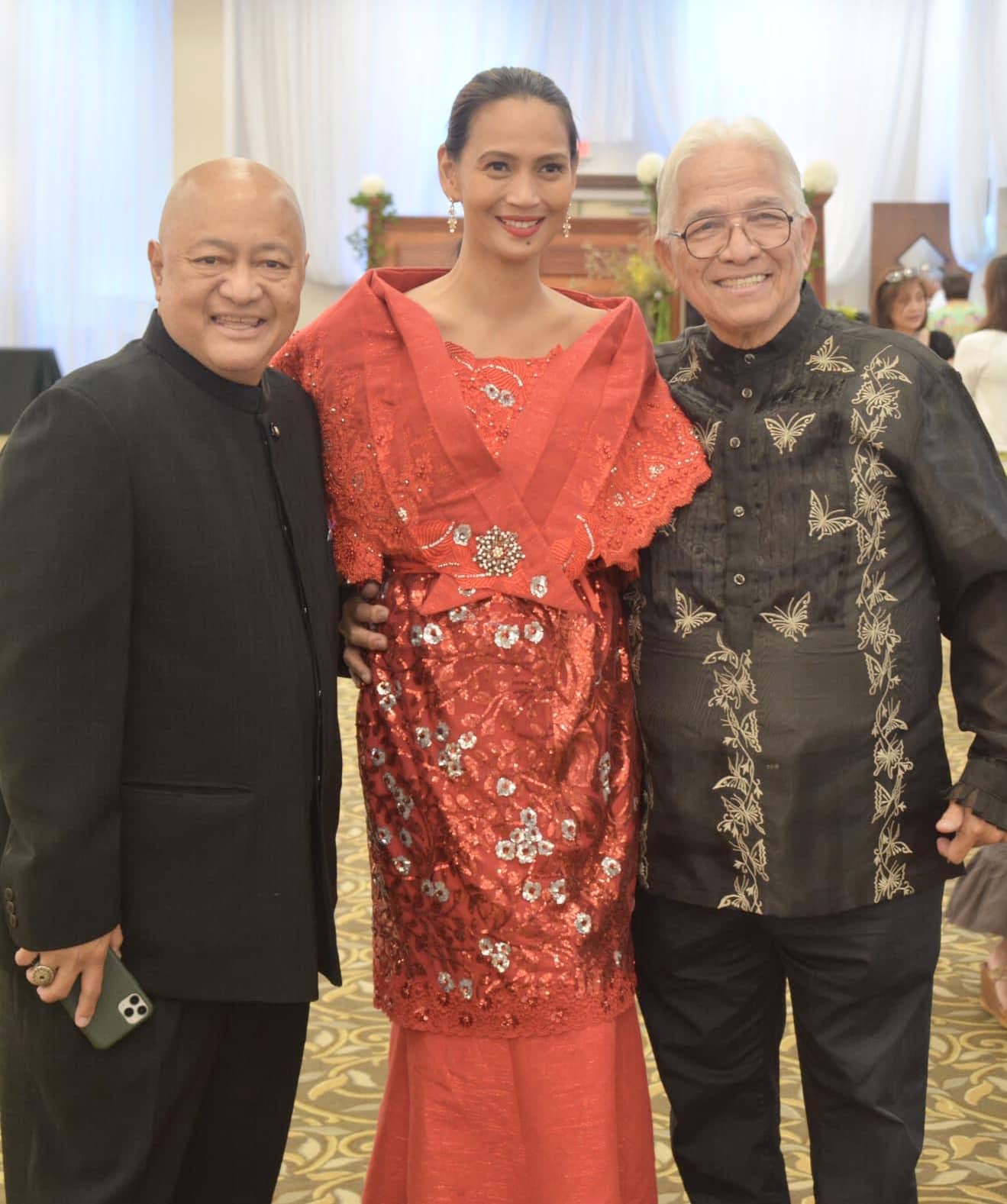 Comments