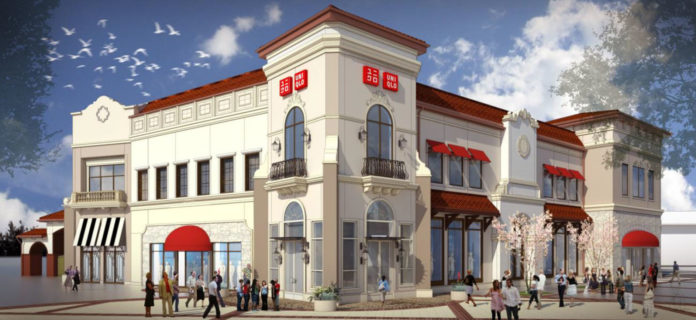 UNIQLO announced that it will open its newest location in the U.S. on July 15 in Disney Springs, at Walt Disney World Resort in Lake Buena Vista, Florida. The new UNIQLO store, the first in the Southeast region of the United States, will occupy 25,000 square feet (2,300 square meters) across two sales floors and showcase the brand's full assortment of LifeWear – innovative, high-quality clothing that is universal in design and comfort – as well as items that incorporate its Japanese heritage. The new location will give families from all around the world an innovative and unforgettable retail experience, as well as feature an assortment of Disney-inspired products.
"We are very excited to introduce our UNIQLO products, customer service and shopping experience to Orlando at Walt Disney World Resort," said Hiroshi Taki, CEO of UNIQLO USA. "We are proud of our collaboration with Disney Consumer Products, and we look forward to offering our unique retail concept and products to vacationers and locals alike at Disney Springs. We hope to make every day at our store feel like opening day for our customers."
The core products, innovative fabrics and technologies that will be available from UNIQLO at Disney Springs include items like Ultra Light Down, HEATTECH, and AIRism, as well as Premium Linen, Denim, and Supima Cotton.
In addition to exclusive UNIQLO merchandise, the new store will incorporate the brand's unique Japanese heritage by conveying Japanese tradition, culture and beauty through colorful visuals and displays. Japanese-inspired daily giveaways, as well as in-store events each week and month like Taiko drummers and a Japanese-style game show, will provide fun and entertaining ways for families to engage with UNIQLO and its Japanese origins.
UNIQLO at Disney Springs will be the company's first store in the Southeast region, and it marks the company's fourth corner in the country, with its 43 current stores including Los Angeles, Seattle and Boston, and its UNIQLO.com online store.
Customers and fans can share their excitement about the new UNIQLO at Disney Springs store via the company's social media channels including Facebook, Twitter and Instagram using #UniqloDisneySprings.
Comments