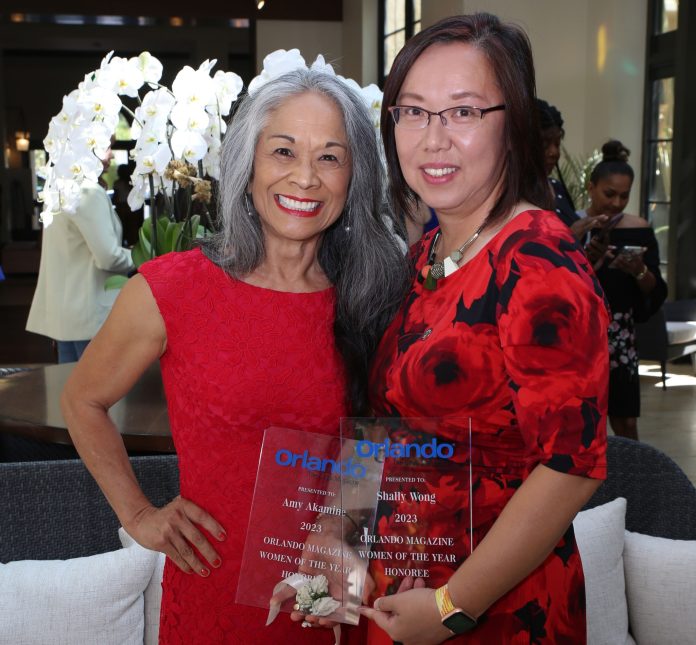 "The best way to find yourself is to lose yourself in the service of others." – Mahatma Gandhi
2022 was one of the most challenging years for me as an entrepreneur. Besides leaning on my faith, I learned the best way to reduce ruminating thoughts of worry and anxiety is serve others. With that said, I volunteered at my church's food pantry, served on an advisory board for Seminole County Public Schools and I became the Orlando chapter president for the National Association of Asian American Professionals (NAAAP).
I must admit, volunteering was never one of my strong suits during my time working in corporate America. Not getting paid and doing the work didn't make sense to me. The only time I volunteered was during a team building exercise or when you were "voluntold" you were participating is whatever charitable cause they signed you up for. But the time spent volunteering this past year changed my life for the better and in more ways than one.
In a nutshell, here are three key learnings; 1) Meeting new and interesting people that I would never have crossed paths with before and many who are now "real" not "deal" friends, 2) Getting paid with the currency of joy that overflows in my heart, 3) Feeling a sense of purpose; that I'm making a difference in my local community.
Orlando Magazine's Women of the Year 2023
The one thing I didn't expect was to be honored as one of 23 individuals selected as Orlando Magazine's Women of the Year for 2023. This annual award is given to leaders who help keep our community strong. With great pride, I am one of two women of Asian descent who were selected and recognized in May at The Alfond Inn.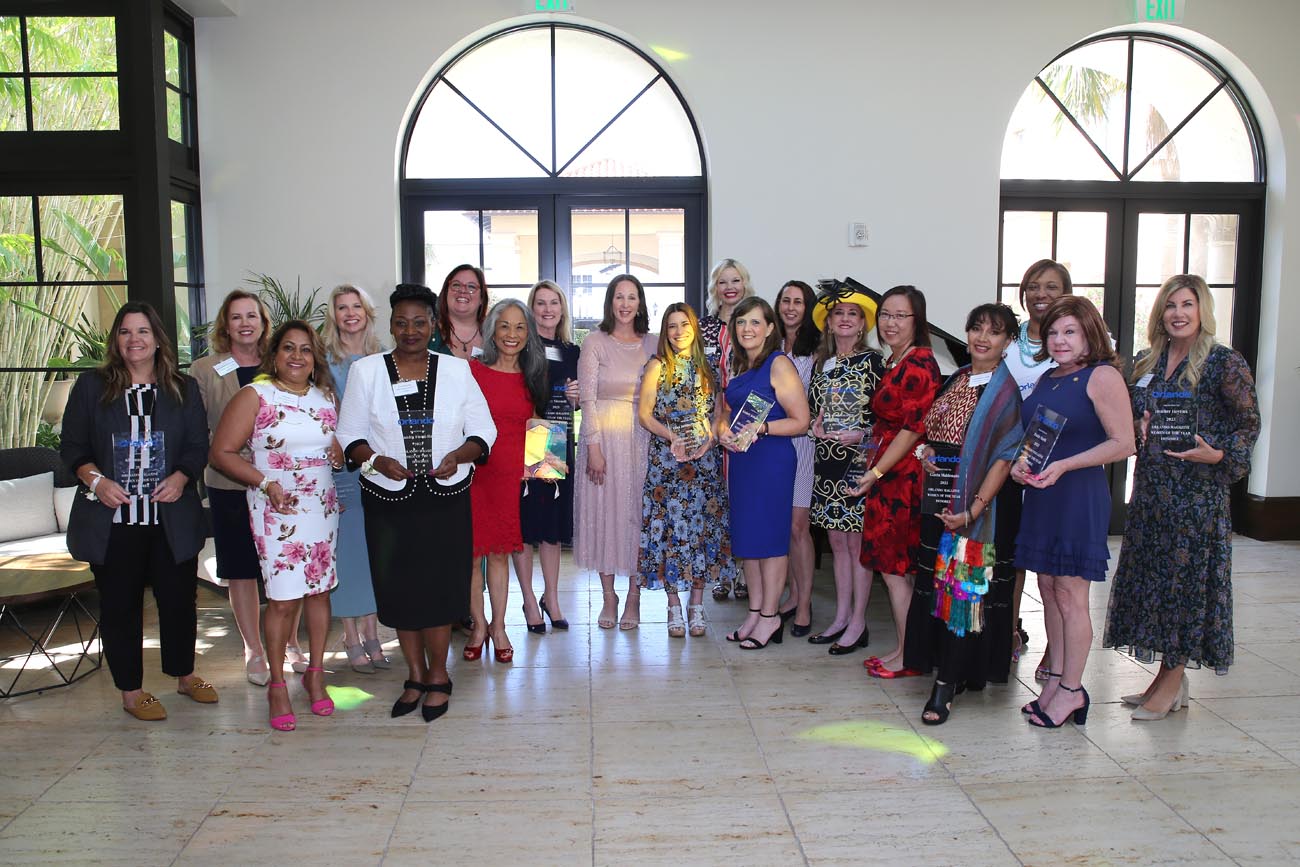 Shally Wong, Liaison for Orange County Mayor Jerry Demings and Hong Kong immigrant, was also honored for being the bridge to over 40 Asian American non-profits in finding needed resources or to initiate collaboration. Being recognized during AAPI Heritage Month alongside my "real" friend, Shally, made this award extra special in significance.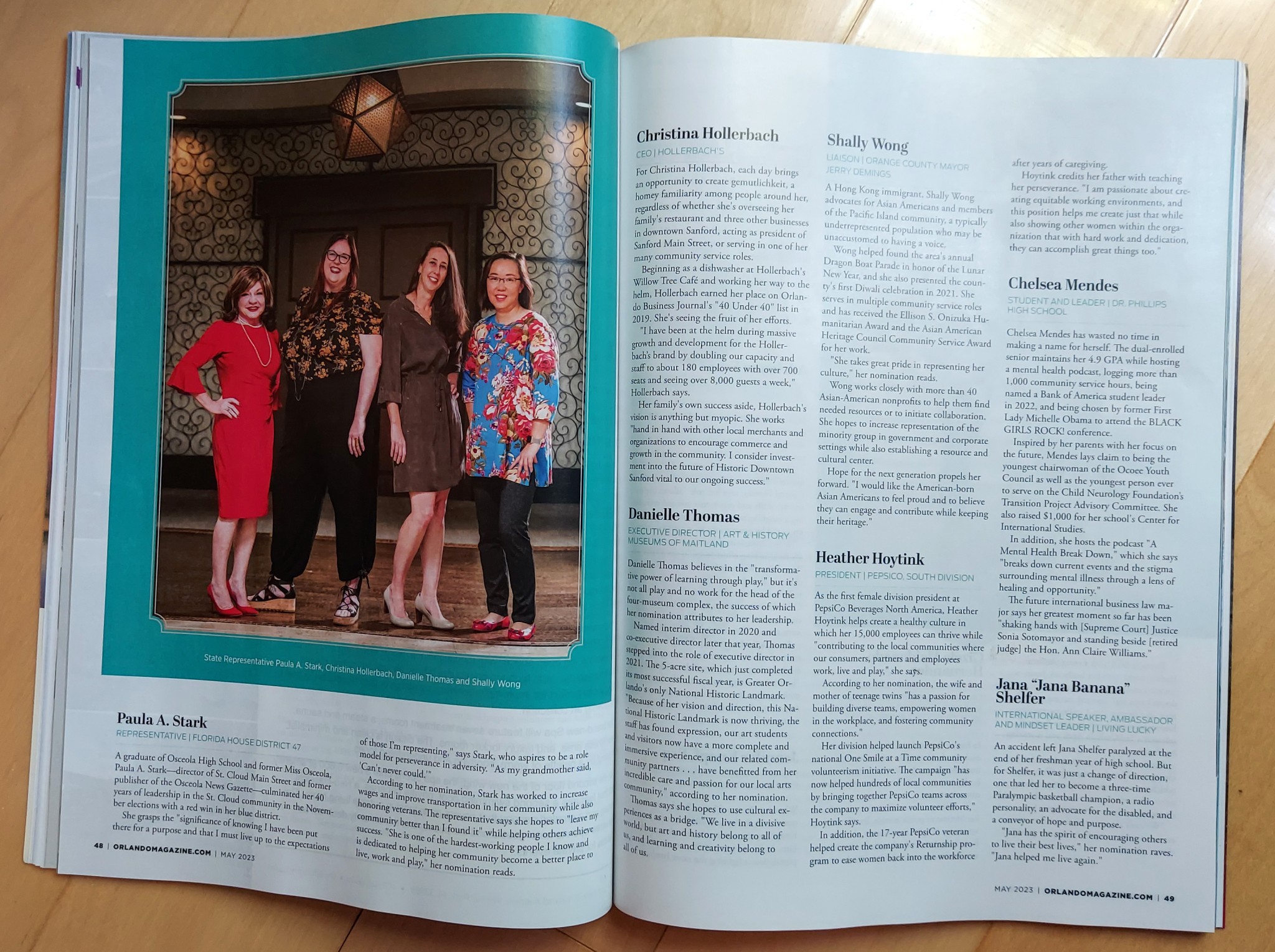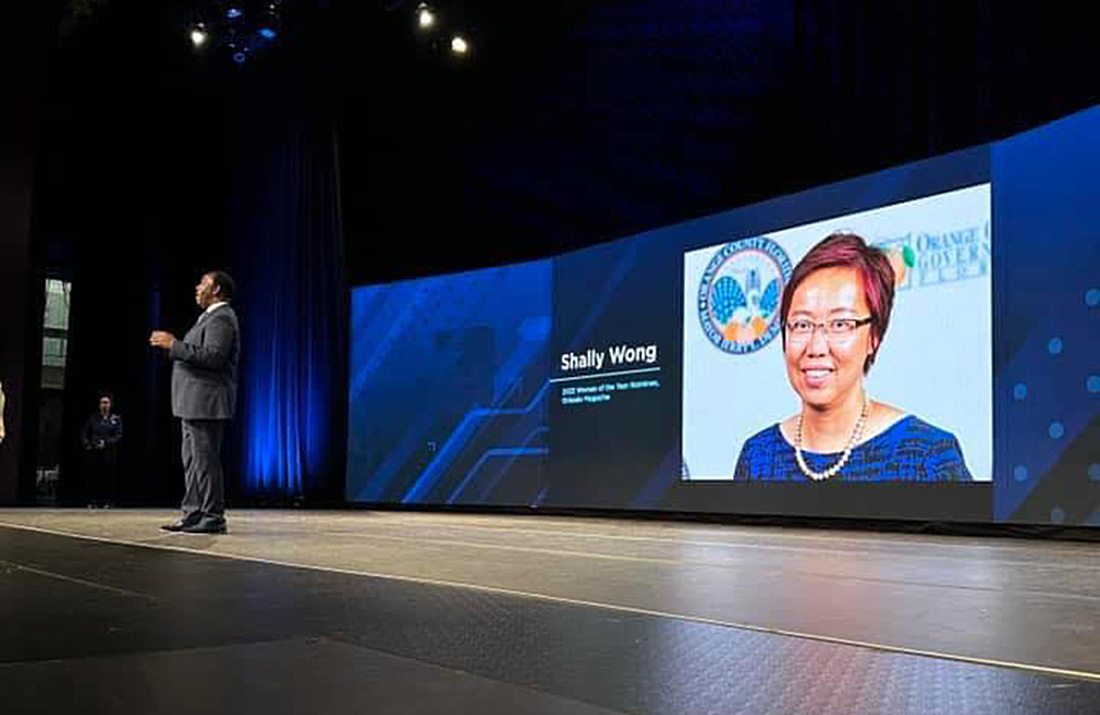 As I continue to grow and evolve as an Asian American woman of Okinawan decent, I finally believe that life's challenges are truly blessings in disguise to help me become my authentic self, serving others with my talents are a priceless gift and to never give up on your dreams, or as my 92-year-old mom would say, "Gamabre"!
Comments