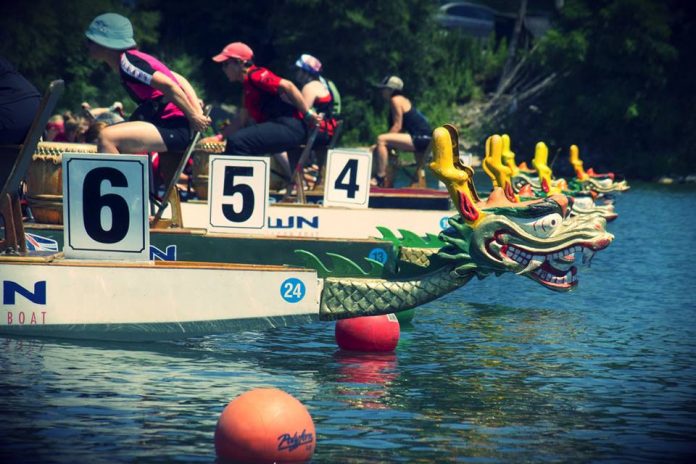 About 1,200 paddlers and spectators gathered at Bill Frederick Park At Turkey Lake in Orlando on October 13 Saturday for the 11th Annual Orlando International Dragon Boat Festival, hosted by GWN Dragon Boat.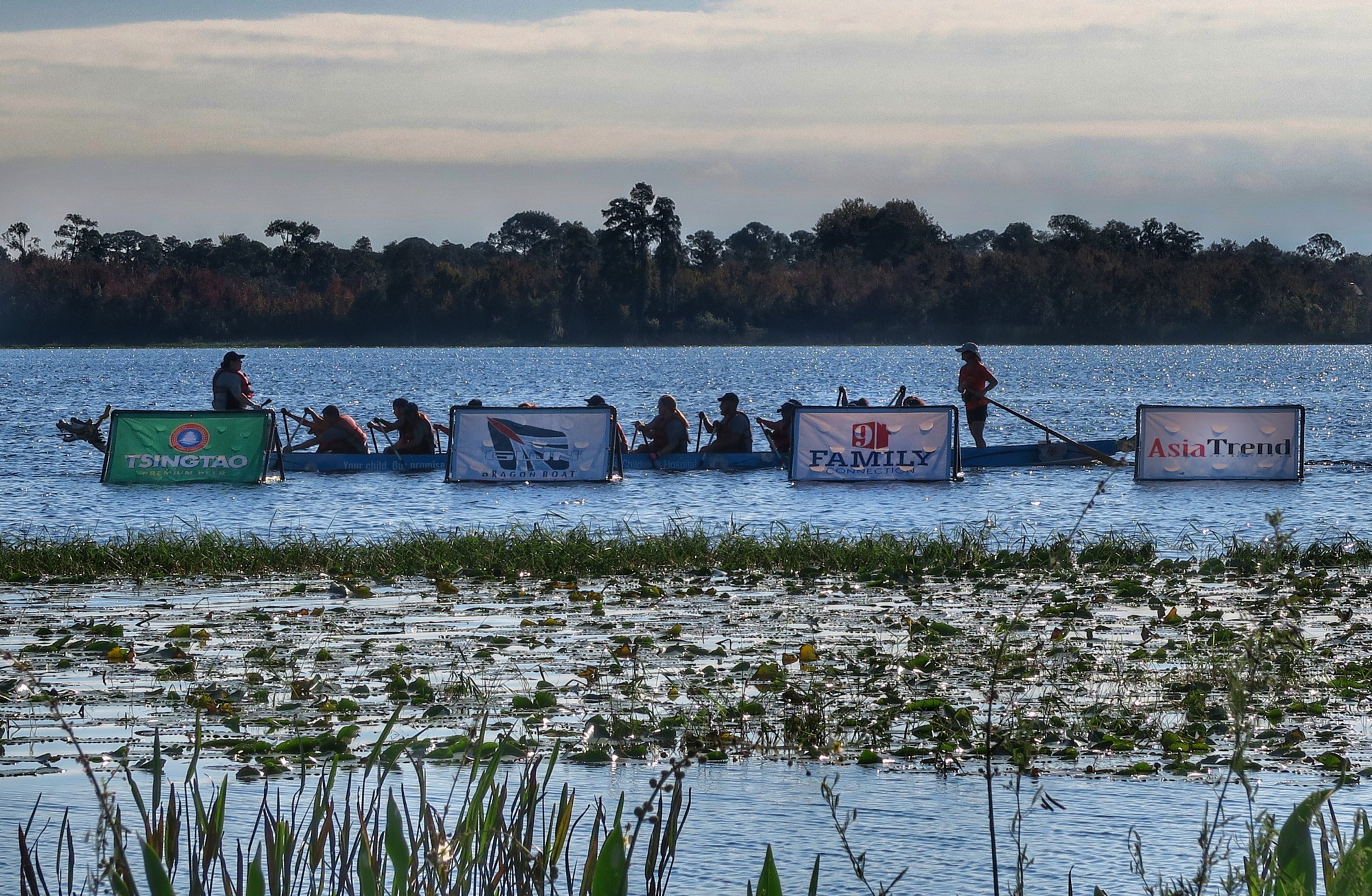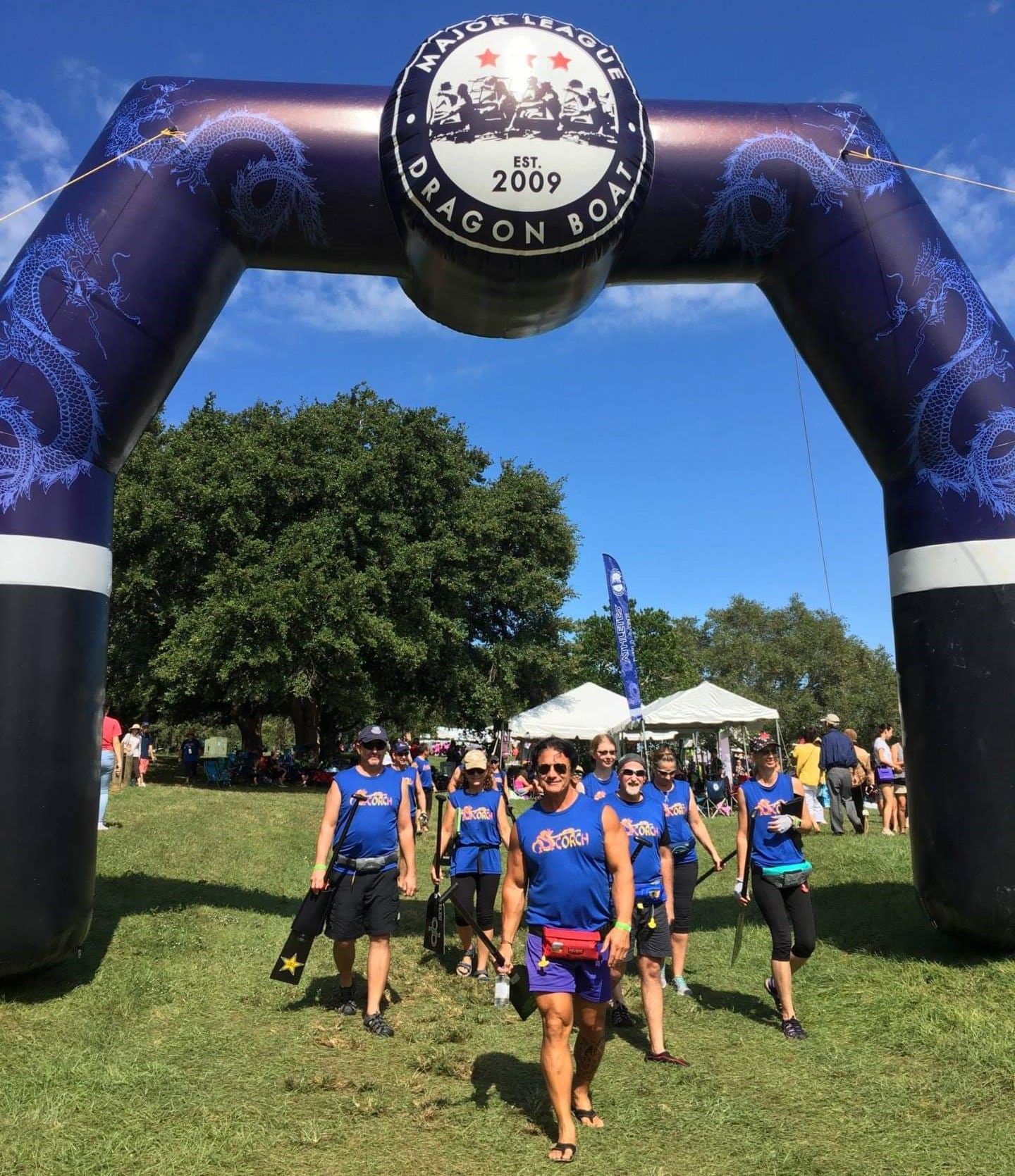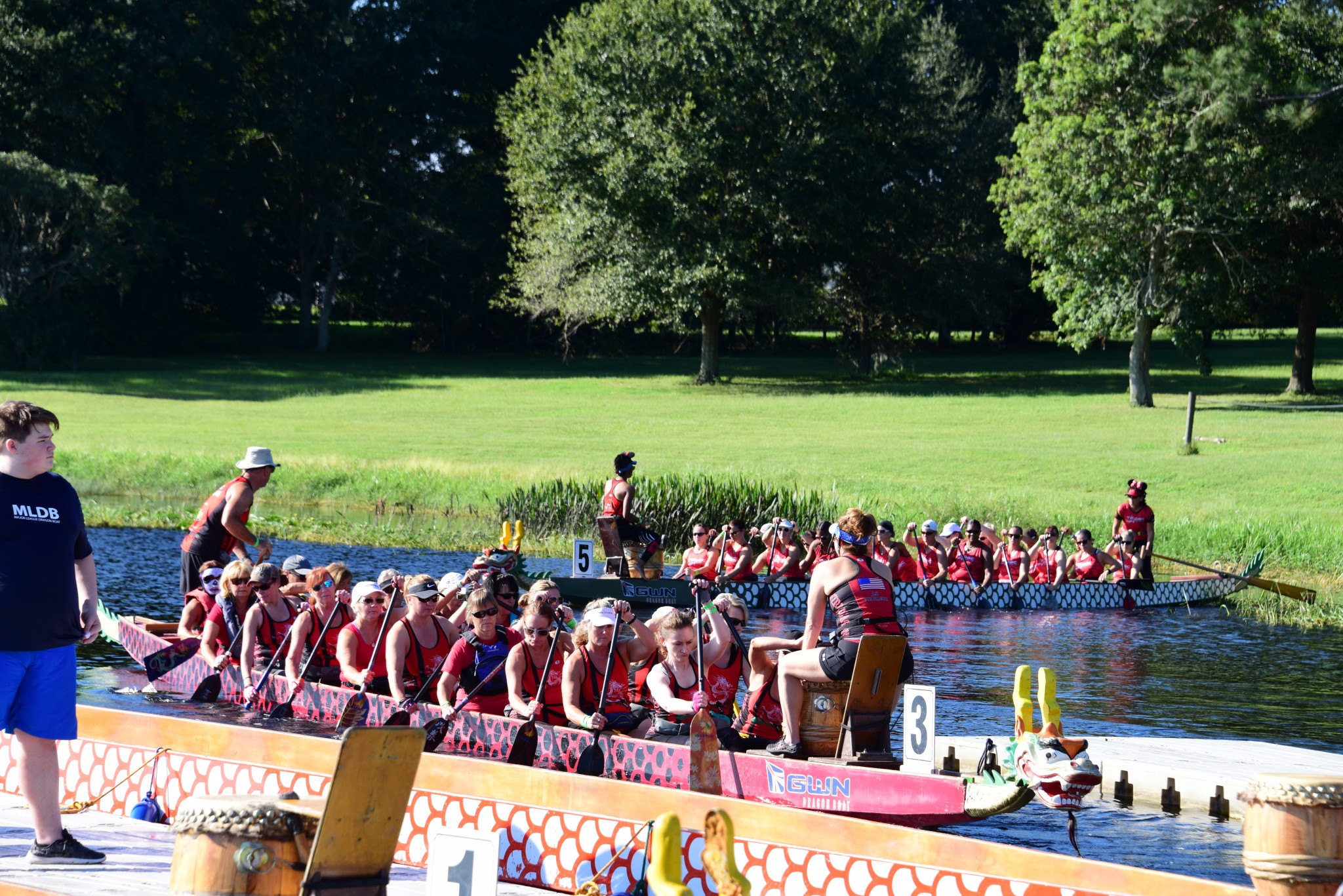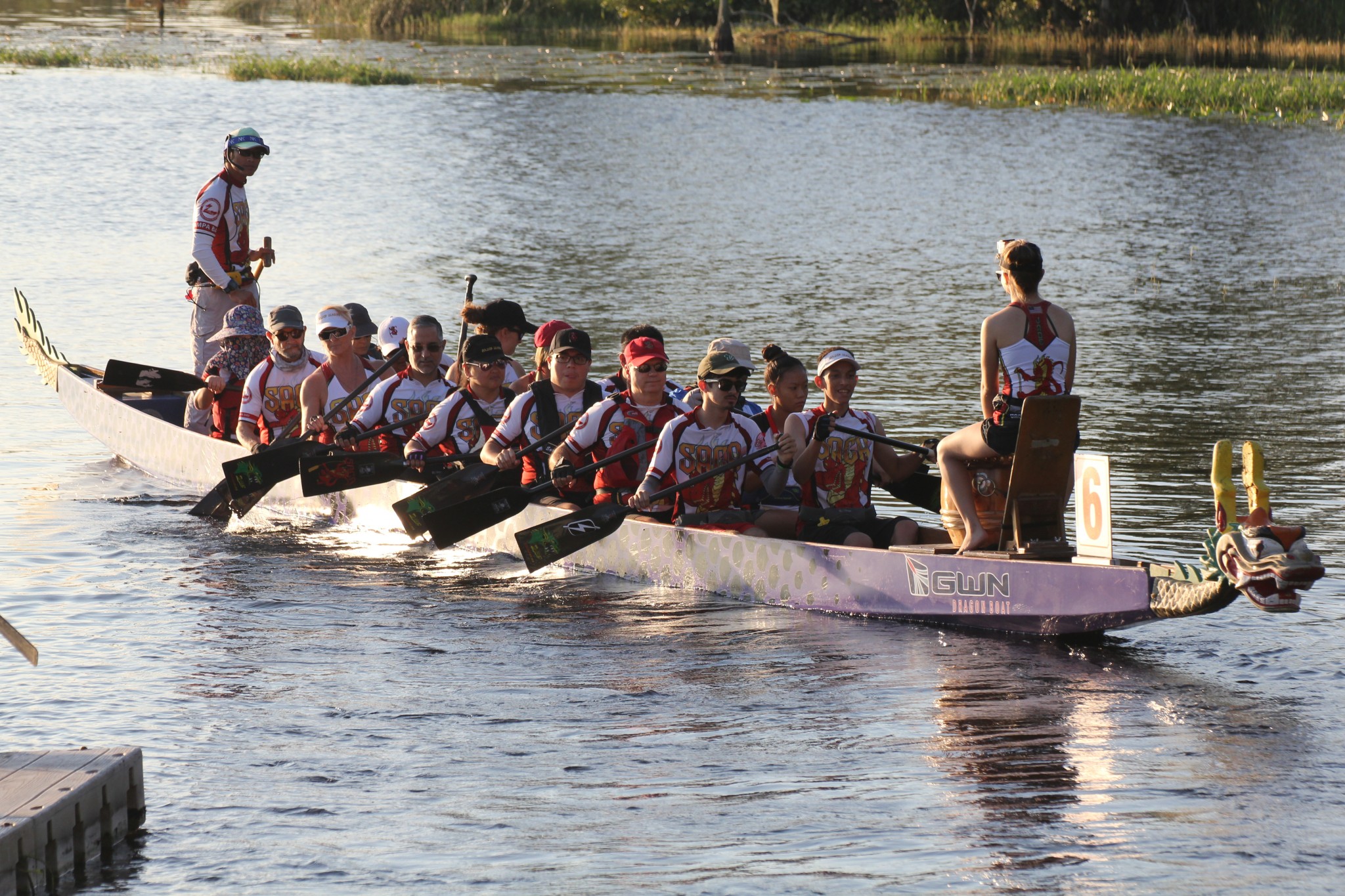 The festival drew participants of all ages and experience for the races.  63 teams raced in different categories: primarily club, community businesses, and breast cancer survivor teams from across the country, hailing from places such as Orlando, Tampa, Miami, Jacksonville, Chicago, New York, Vermont and Toronto.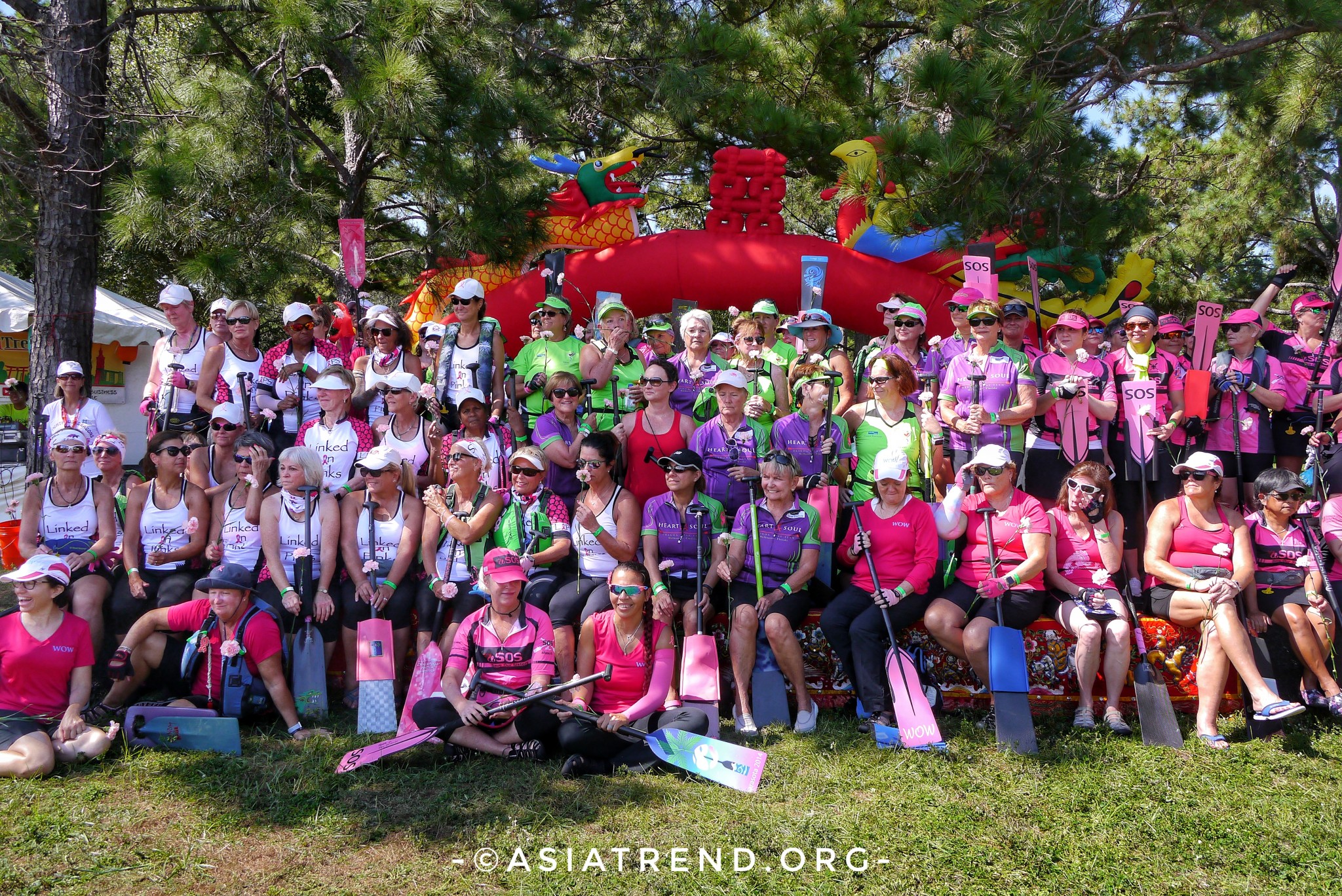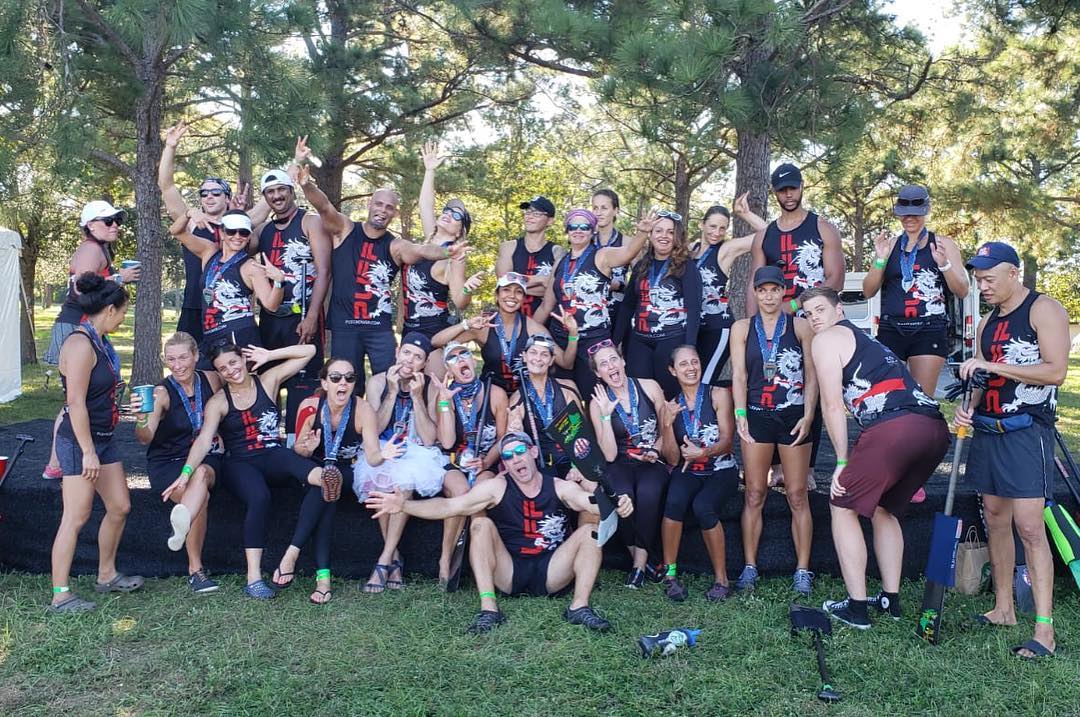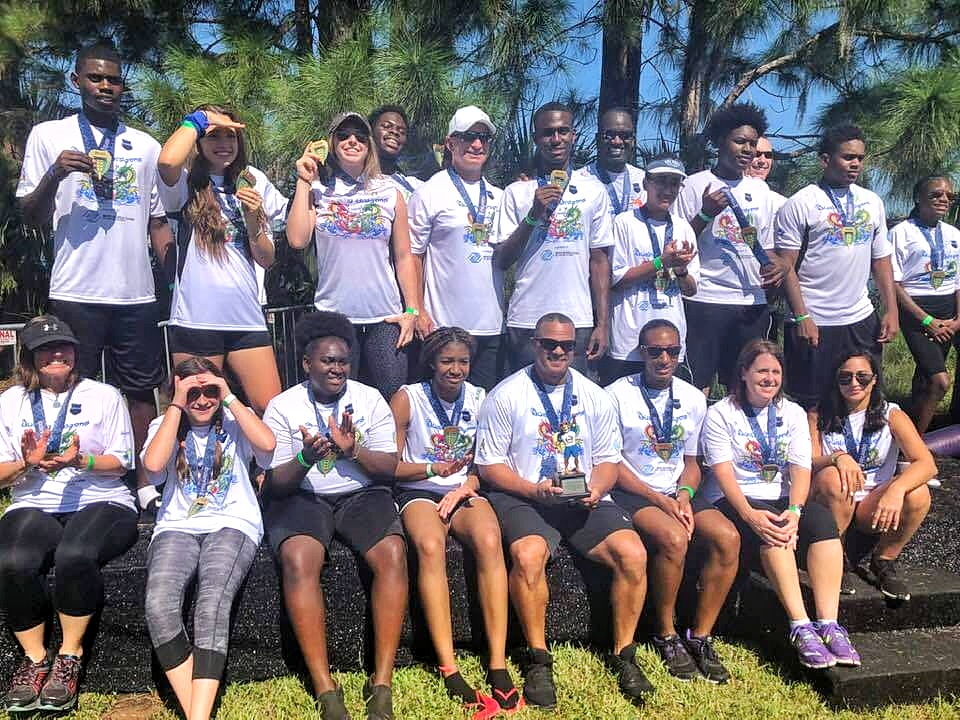 Dragon boating originated from Hong Kong in 1976, but its historical roots can be traced back to more than 2,000 years ago in China. During races, dragon boaters typically paddle in sync along a 500m or 2000m race course toward the finish line.
The dragon boat festival included two section: the Health and Wellness Village, Asian Cultural Expo, Food Truck Bazaar, and Beer Garden.  Vendors that sold food such as Pad Thai Noodles, BBQ ribs, Fried rice, Egg Rolls and Thai Ice Tea.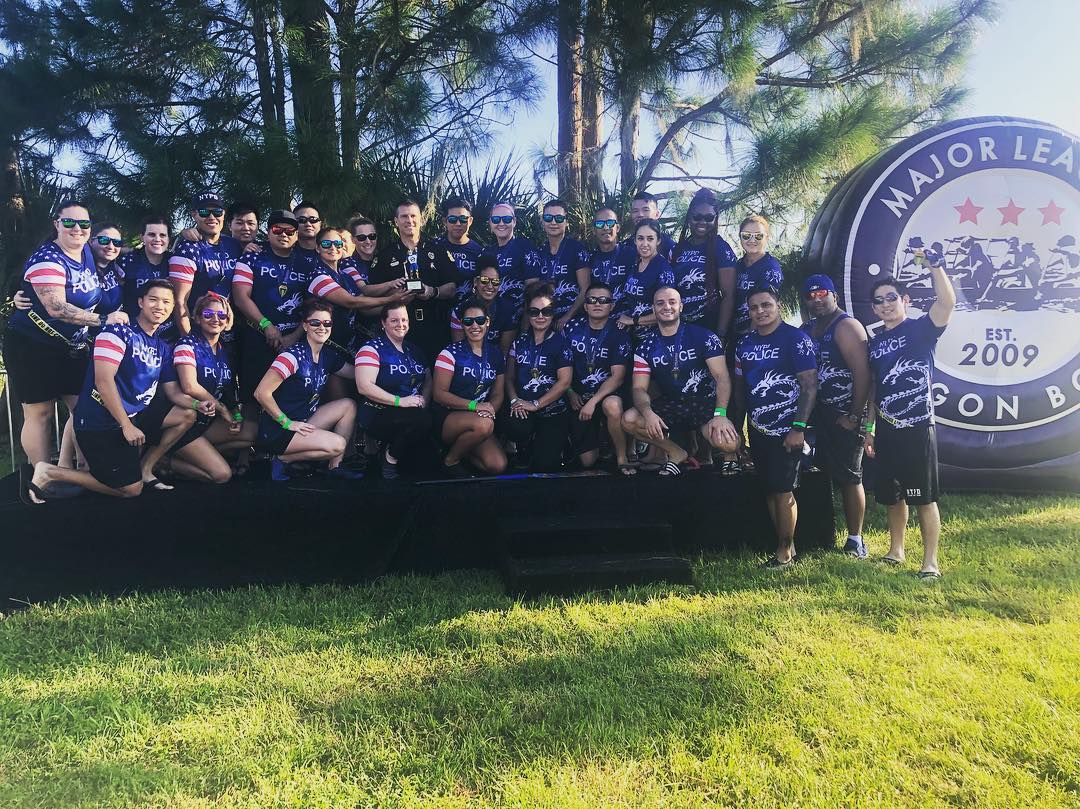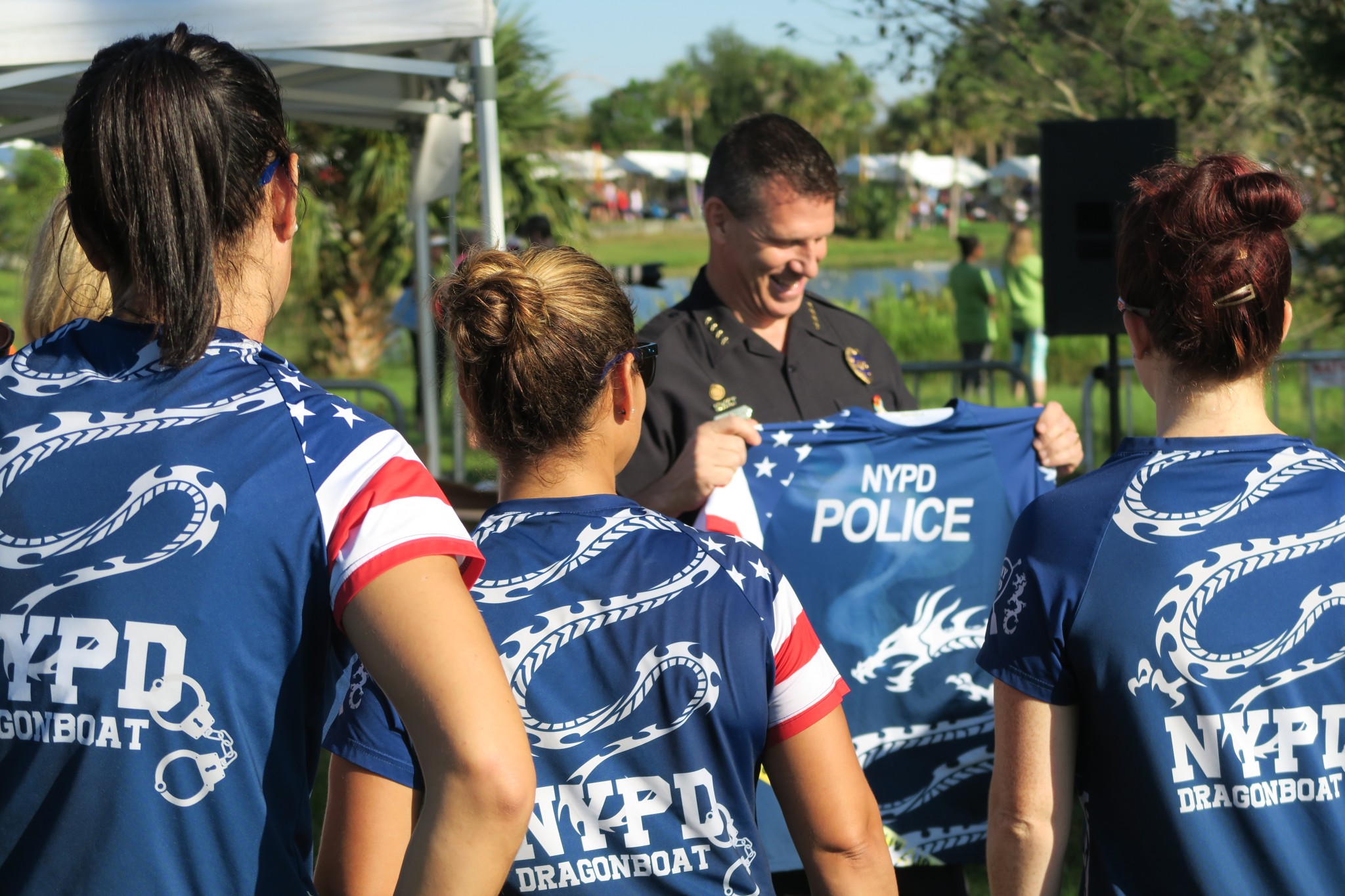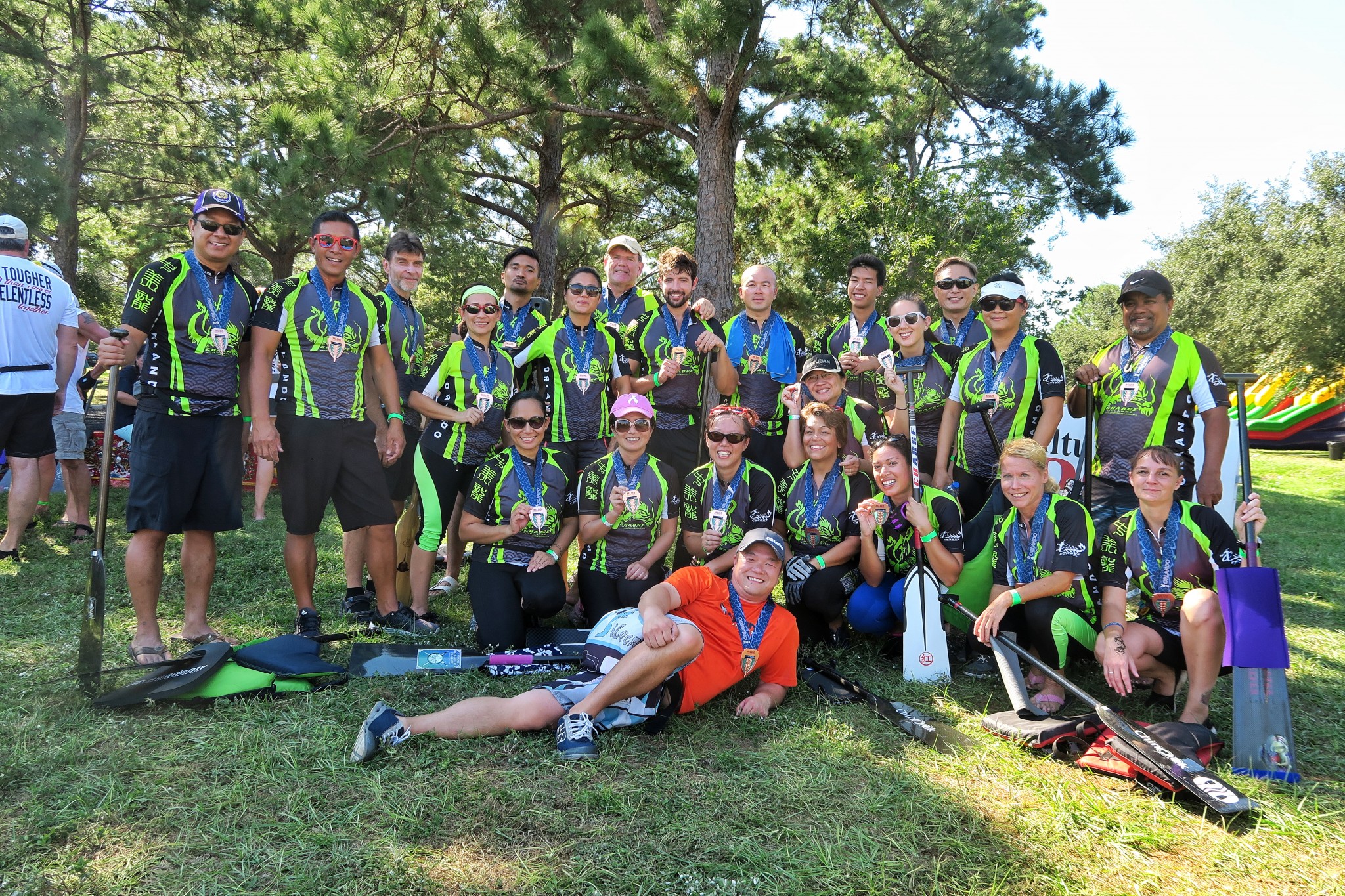 The 9th Annual Asian Cultural EXPO Entertainment included Dragon Dance, Japanese Taiko drumming, Polynesia drumming, Chinese, Indian, Indonesian, Vietnamese folk dance, Taichi, and Vietnamese martial arts demonstrations.
More about the Asian Cultural EXPO at https://asiatrend.org
Comments