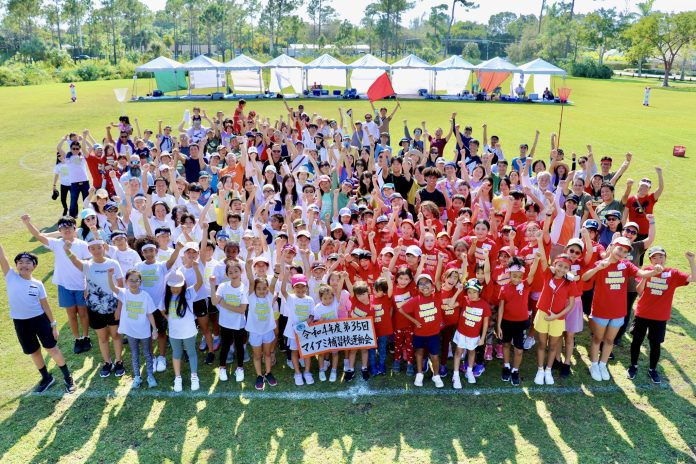 The school sports day, or "運動会 (undokai)" is one of the biggest school events on Japanese school calendars. It is usually held around the "sports day" holiday on October 10th. Undokai started being held during the Meiji era (1868-1912) at schools in Japan to teach children the importance of team effort, to increase their solidarity and to improve their health. On a sports day, students are usually divided into two teams- a red one and a white one – and compete with each other in a rage of races such as the basketball race (tama-ire), the three-legged race (ninin-sankyaku), the tug of war (tsunahiki) or the obstacle race (shogaibutsu-kyoso). The program also includes a group performance such as folkloric dancing or a group gymnastics display (kumitaiso).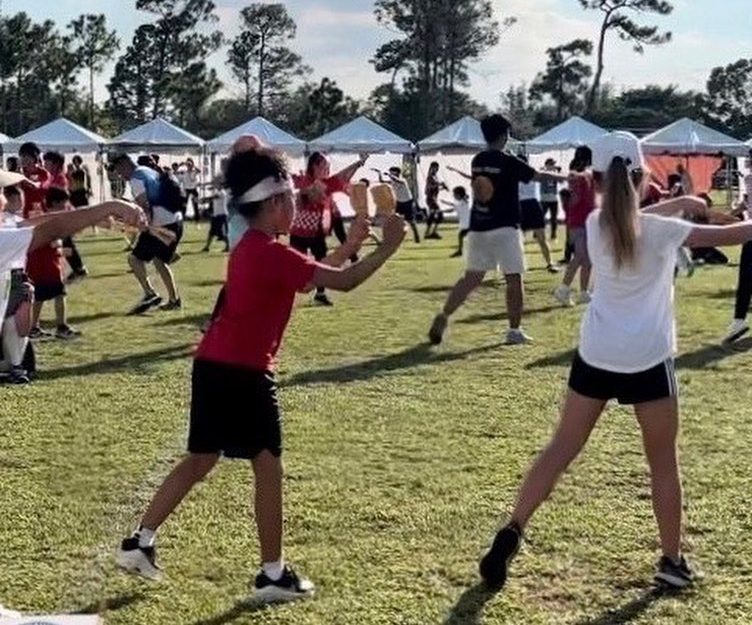 Parents also participate in some of the races and compete together with their children. At the end of the sports day, they count the points earned by each team throughout the races, and one of the teams wins the school trophy.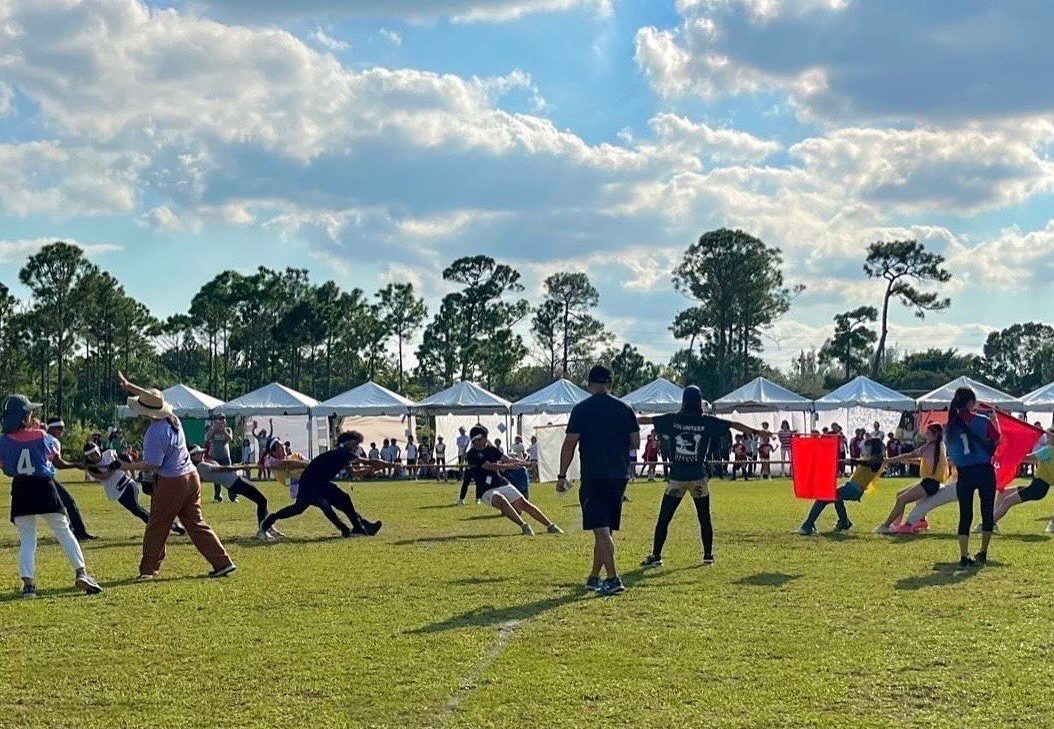 On 12/10, an Undokai was held at the Miami Hoshu-Ko, or Saturday supplementary Japanese school in Miami, for the first time since 2019 after three years of hiatus due to the pandemic. Deputy Consul General Tsuda was invited to speak at its opening ceremony.
Approximately100children and students aged between five and fifteen years competed in a wide variety of races, demonstrating the best results of their practice in the past months. They also performed a folkloric dance called "Miami-soran", an arranged dance based on a traditional fisherman's dance in Hokkaido, Japan's northernmost prefecture. The winner for this year's competition was the red team, but both teams acknowledged the each other's efforts. We enjoyed watching the wonderful performances of children and students of Miami Hoshu-ko and sincerely appreciate the effort of those who supported the successful organization of the Undokai. The Consulate General of Japan in Miami will continue supporting the activities of Hoshu-ko.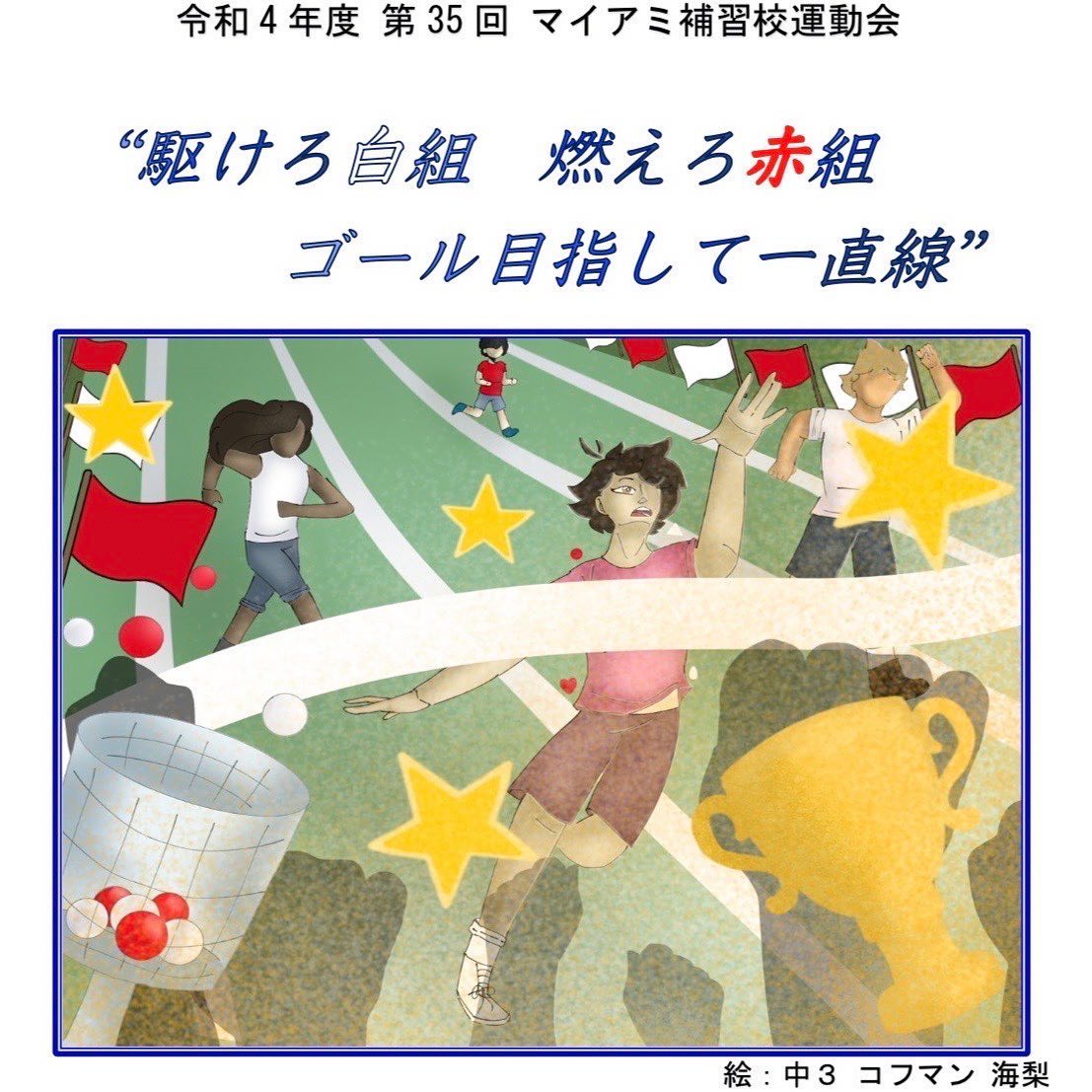 Japanese community article brought to you by Consulate General Japan in Miami.
Comments