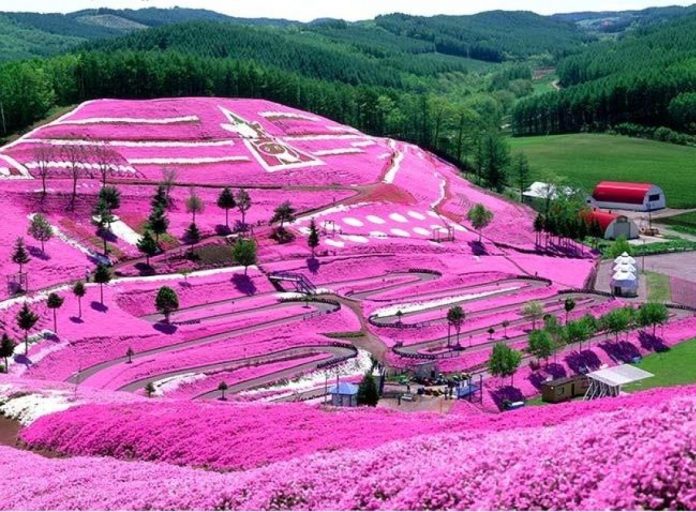 Japan is filled with many flower seasons throughout spring and summer. The shibazakura blossom (Pink Moss Phloxes) comes shortly after the cherry blossom sakura season and is usually in full bloom from end-May to mid-June.
There are some places which are only famous for this beautiful flower are Takinoue Shibazakura Park, Kamiyubetsu Tulip Park, and Higashimokoto Shibazakura Park are the most valued flower kingdoms you could visit in this area. Often many people who don't reside in Hokkaido think that its spring season is not as famous as it is for the mainland Japan. In fact, this sort of belief could hurt the farmers who dedicate their lives to grow such beautiful flowers every year throughout the Hokkaido region. Please note that this park is much bigger than the Takinoue Shibazakura Park.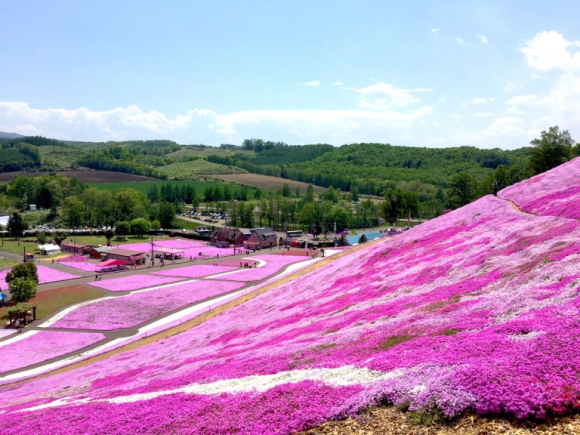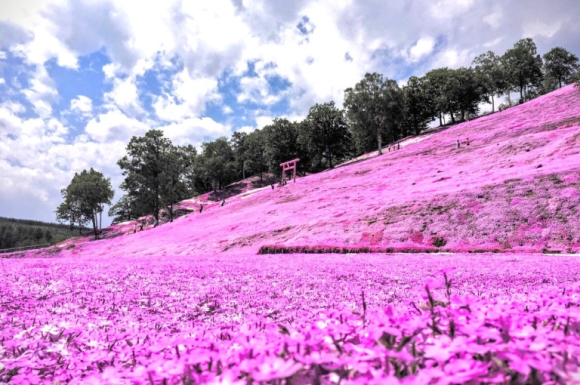 Activities at the Nonky Land Higashimokoto Shibazakura Park : 
You can try Go-karting in a 820 meter circuit for a single seat fee of 300 yen and a double seat fee of 500 yen.
Take a long relaxing bath at the Shibazakura no Yu hot spring. Single day entrance fee at the hot spring is 420 yen. A warm and relaxing foot bath is available for free.
If you are a camping enthusiast then, plenty of camping spots ( fee 300 Yen per adult and 150 yen per child) are available at the Higashimotoko camp-ground. Otherwise, you can also try glamping in the month of July and August. Accommodations for up-to 8 people are available at Dreamhouse bungalows ( fee-4500 Yen per night). Caravan camping spots ( 1500 Yen per van + 300 Yen per adult and 150 Yen per child ) are also available.
Hop onto the park tour bus which will take you around the twenty five acres of park and to the top of the hill.
You can make your wishes at a 900 years old Yamazumi (Mountain God) Shinto Shrine with pink tori gate.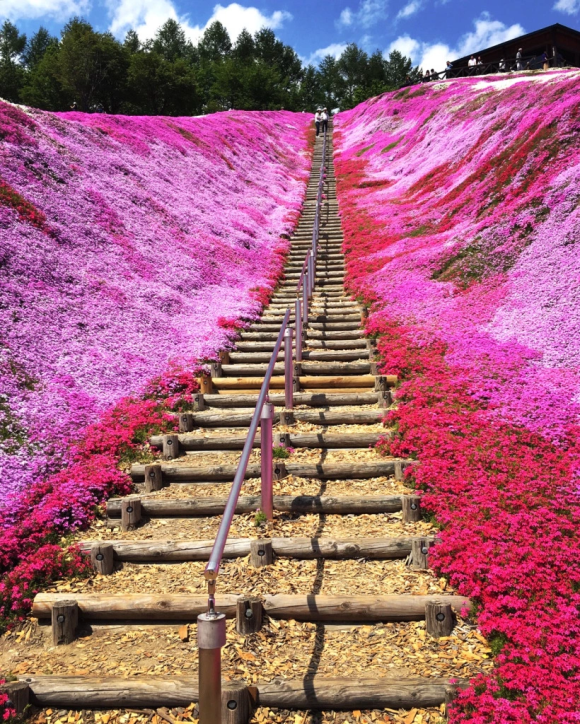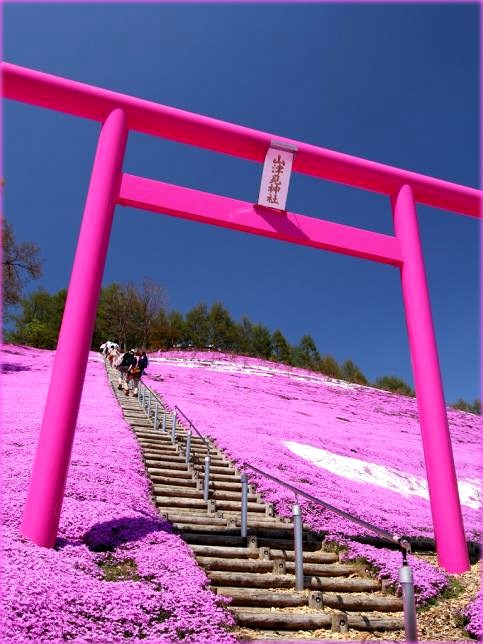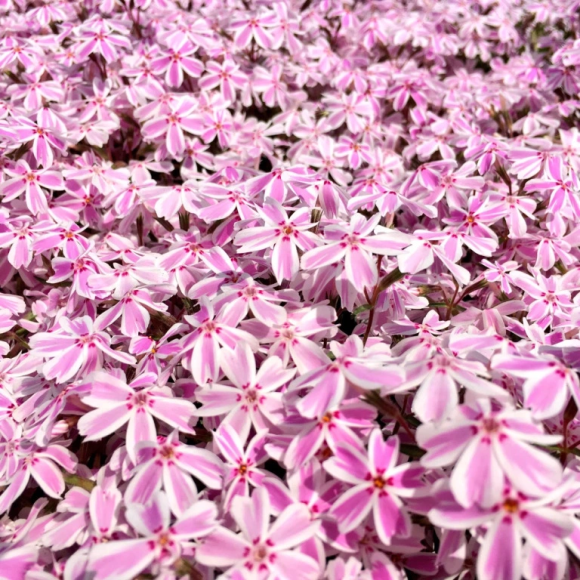 Hokkaido Shibazakura Park ひがしもこと芝桜公園 (東藻琴 芝櫻公園)
http://www.shibazakura.net/ 
Build your own Japan vacation with IACE Travel Orlando. Call (407) 351-9999
Comments