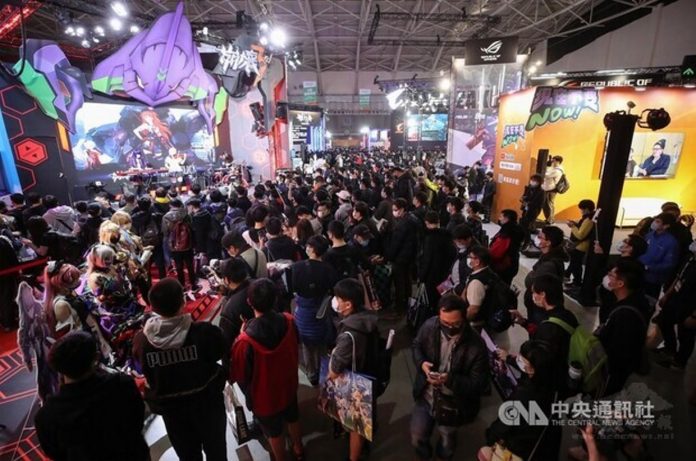 The 2021 Taipei Game Show opened on January 26 with a series of simultaneous virtual and physical events, although the number of in-person attendees was limited to 7,000 per day in view of the recent domestic cluster infection of COVID-19.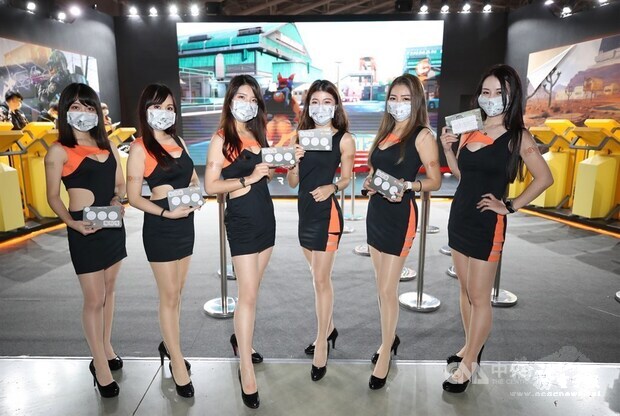 This year's show is also smaller in scale that usual, with major industry players such as Sony, Microsoft, Bandai and Google Play all taking a raincheck on the annual Taipei event due to concerns over the pandemic.
According to the Taipei Computer Association (TCA), the event organizer, this is the first time in recent years that neither Sony nor Microsoft have been able to make it to Taipei for the gaming event, which is being held at Taipei Nangang Exhibition Center's Hall 1 until Jan. 31.
The exhibition was originally intended to host some 900 booths, but due to concerns over the pandemic, has been scaled down to 500 this year, the TCA said.
TCA President Peng Shuang-lang, however, said in his opening speech that players will still be able to experience the latest software releases produced by some 300 developers from over 30 countries this year, which are being showcased either online or at the exhibition site itself.
This year, the Nangang site features three designated theme areas, one of which is called "Indie House," which showcases 52 indie games produced by various developers. The second, named "Board Game Wonderland," features renowned games such as Minecraft, while "Esports Tournament Stage" is presenting competitions that provide prizes for winners.
In terms of the virtual aspect of the show, the Asia-Pacific Game Summit (APGS) will be carried out exclusively online, inviting experts from Taiwan, Japan, Singapore, China, Thailand, the United States and France to share professional insights and the latest industry trends in the field of gaming.
Based on a recent market report released by Dutch firm Newzoo, Peng said, last year's global games market generated revenues of US$159.3 billion, representing a year-on-year growth of 9.3 percent.
This, he added, can be attributed to the COVID-19 pandemic, as many countries have imposed lockdowns on their citizens, which means many of them have taken to gaming to pass the time.
According to the TCA, visitors to the 2021 Taipei Game Show will be required to wear face masks, have their temperatures taken, register their names and ID numbers, observe social distancing and sanitize their hands at one of two main checkpoints before they can enter the venue.
Comments