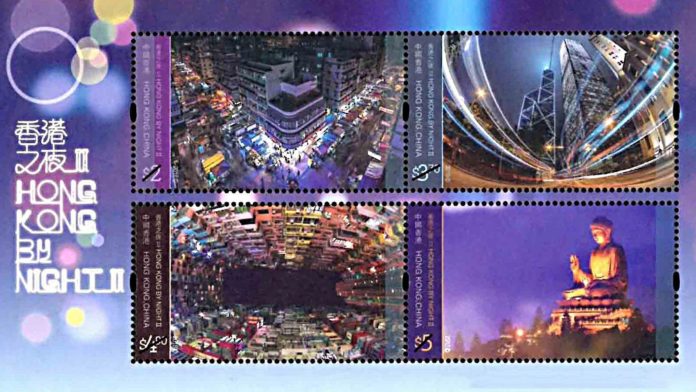 I can't think of a city that dazzles at night quite like Hong Kong. The very best time to see the fantastic Hong Kong skyline is at night when the buildings are lit up and reflecting off of the harbor.
Hongkong Post announced in March the issue of a set of special stamps on the theme "Hong Kong by Night II", together with associated philatelic products, on March 22.
Hong Kong, Asia's world city, has long been hailed as the "Pearl of the Orient", boasting a bustling, vibrant cityscape and breathtaking night views. To promote Hong Kong's stunning beauty at night, Hong Kong Post will issue a set of four special stamps entitled "Hong Kong by Night II" which capture charming night scenes of the city from different perspectives.
From March to April 2017, Hongkong Post organized a photography competition in night-time Hong Kong and invited entries that best showcased Hong Kong's magnificent night views. The "Hong Kong by Night II" set of special stamps is the second in the "Hong Kong by Night" stamp series (the first was in 1983) and features the splendid pictures taken by the Grand Prize winners of the latest competition:
$2 – Stamp depicts the night view of Apliu Street and Kweilin Street in Sham Shui Po. The district is characterised by its busy trading activities and bustling bazaars that brim with a strong local flavour.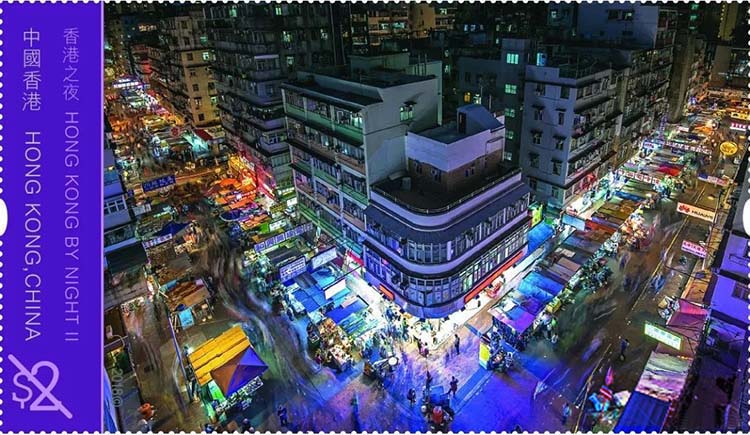 $3.70 – Stamp shows Central glowing in the dark, adorned by magical and surreal light trails for added vibrancy.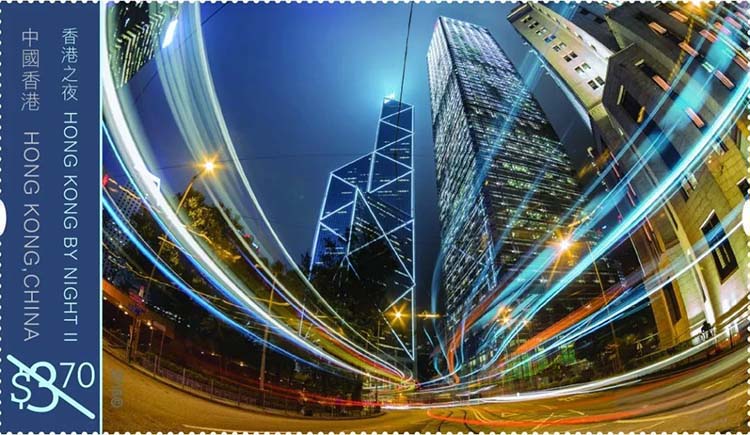 $4.90 – Stamp presents the "Monster Building", a housing complex in Quarry Bay comprised of five conjoined old buildings. These composite buildings, commonly found in the olden days, house both shops and residential flats. After nightfall, household lights dot the buildings to paint a deeply nostalgic picture of old Hong Kong.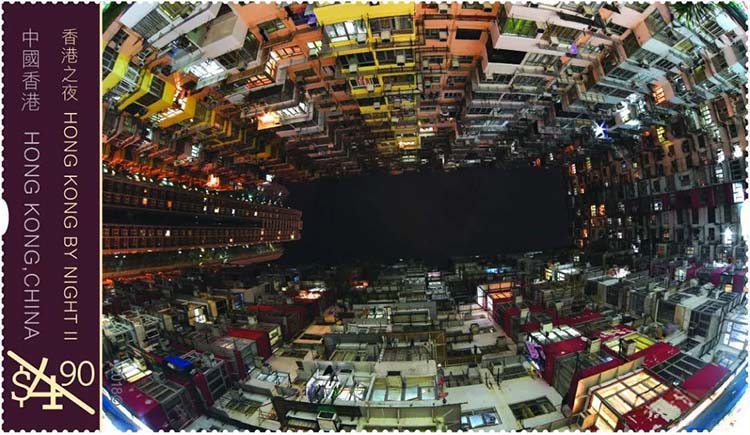 $5 – Stamp features the majestic Tian Tan Buddha, commonly known as the "Big Buddha", sitting peacefully at night. It provides an oasis of tranquility and serenity amid the hustle and bustle of this popular tourist attraction in the daytime.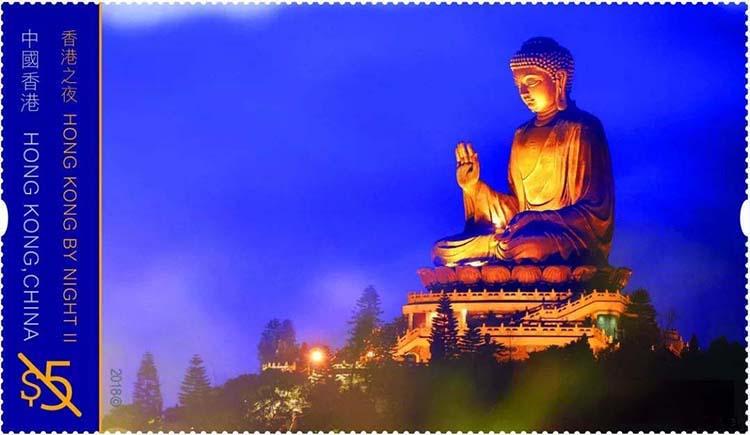 Official First Day Covers, each at $1.30, will be put on sale at all post offices from March 8. The stamps and associated philatelic products will be displayed at the General Post Office, Tsim Sha Tsui Post Office, Tsuen Wan Post Office, Sha Tin Central Post Office and Tuen Mun Central Post Office from the same day. Advance orders for servicing self-provided covers will be accepted at all philatelic offices from March 8 to 14.
Information about this special stamp issue and associated philatelic products is available on the Hongkong Post website at www.hongkongpost.hk and via the Hongkong Post mobile app.
Comments