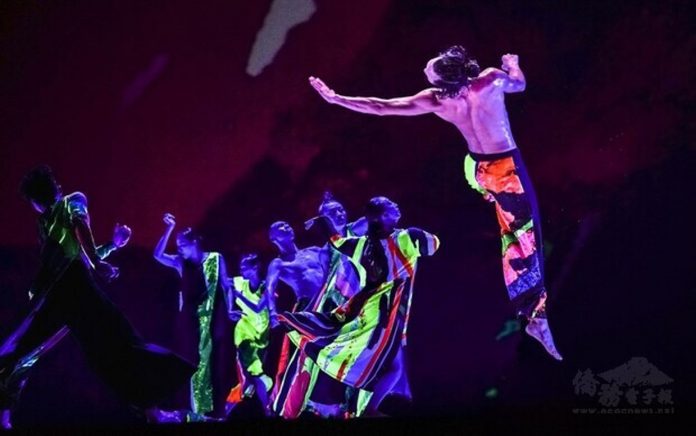 Taipei, March 9 (CNA) Cloud Gate Dance Theatre will take "13 Tongues" by its artistic director Cheng Tsung-lung on a two-month tour around Taiwan from April, the dance group said Tuesday.
One year after the European tour of "13 Tongues," the group has been forced to push back its original overseas engagements to 2022 or 2023 because of the ongoing COVID-19 pandemic, and is spending more time promoting dance in Taiwan, Cheng said at a press conference in Taipei.
The tour of the 2016 work, which is based on Cheng's childhood memories of Taipei's Bangka area — today's Wanhua District — with traditional religious rituals and folk songs, is scheduled to begin on April 11 at the group's home venue, Cloud Gate Theater in New Taipei's Tamsui District.
The troupe will then take the piece to Taoyuan City May 8-9, Changhua County May 15-16, Chiayi County May 22-23, Tainan City May 29-30, Hualien County June 5-6 and Pingtung County June 12-13.
According to Cheng, the tour is part of the group's plan to promote dance in areas outside the major cities of Taipei, Taichung and Kaohsiung.
The title of the piece comes from a legendary storyteller, who was given the name because of his ability to use different voices to portray a wide range of characters, while the work was inspired by local customs, he said.
Sales of tickets will begin through OpenTix from Wednesday, the group said.
Cloud Gate launched this year's Dandelions Project last week, under which the troupe plans to visit 260 rural schools in three years to promote dance, teaching pupils "what is ballet, what is modern dance, and what is the type of dancing Cloud Gate is known for," Cheng said.
The project is supported by the Ministry of Culture and corporate sponsorship, according to the group.
Following the expansion of Cloud Gate's social media presence by setting up Twitter and Instagram accounts, making an introductory video for the Auditorium Theatre in Chicago and the Michigan-based University Music Society last year, Cheng said the group will continue its online efforts to reach a wider audience.
Three behind-the-scenes videos have been made for "13 Tongues" and they will be posted online to explain the Taiwanese cultural elements Cheng and his production team took from the field research undertaken for the piece.
Comments