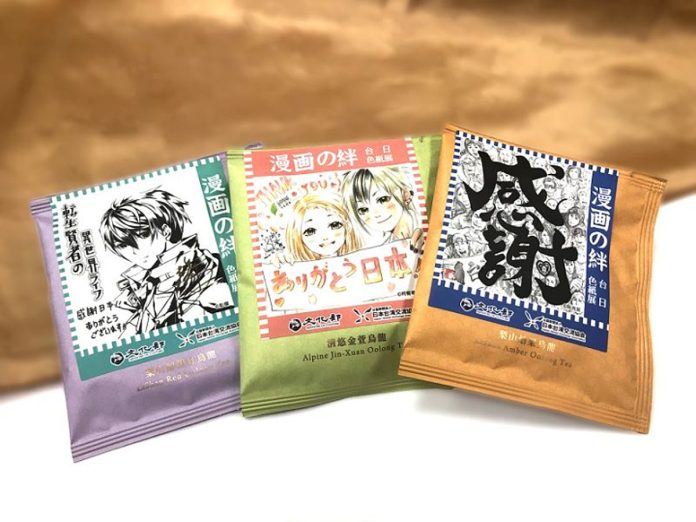 From March 9 to May 31, a traveling exhibition showcasing 288 comic artworks that symbolize the friendship of Taiwan and Japan will be displayed at Books Kinokuniya (Shinjuku Main Store), Otsuchi Town Cultural Exchange Center, and the Taiwan Cultural Center in Tokyo.
These works were created by Taiwanese and Japanese comic artists. In 2021, to commemorate the tenth anniversary of the 2011 Tōhoku earthquake and tsunami, 113 Japanese comic artists created 108 artworks with their signatures to express gratitude towards Taiwan for their support. The works were first exhibited at the 9th Taipei International Comics & Animation Festival and went on to tour different locations in Taiwan.
A press release by Taiwan Tohan (台灣東販), the first Japanese publisher in Taiwan, noted that the following year, Japan donated six batches of COVID-19 vaccine to Taiwan. In response, 120 Taiwanese comic artists also painted 120 comic artworks with their signatures, which were exhibited in Taiwan in 2022, to thank Japan.
The opening ceremony of the touring exhibition will be held at Books Kinokuniya (Shinjuku Main Store) on March 9. Taiwan Tohan stated that participants will receive tea bags from Hwa Gung (華剛茶業), a century-old tea factory in Taiwan, featuring packaging designs that were created using the comic artworks by Taiwanese artists Ruan Guang-min (阮光民), Cory Ko (柯宥希), and Ponjea (彭傑).
Comments