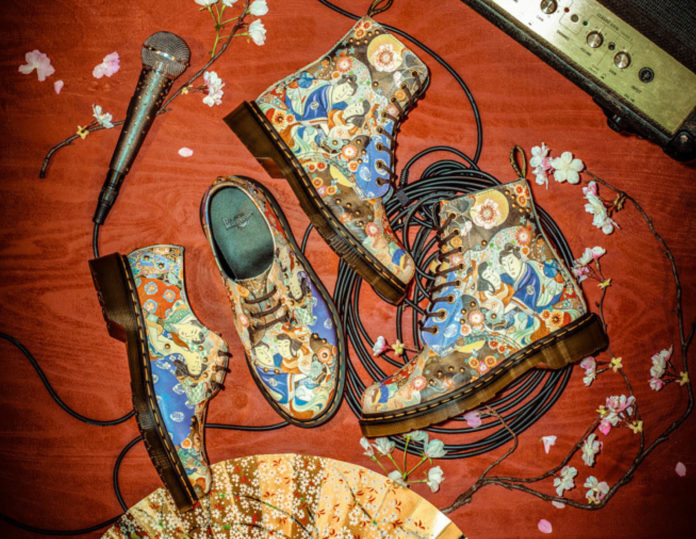 Dr. Martens® is a British footwear and clothing brand have been setting the worldwide standard for style, durability, and the rebellious spirit since 1960. . The boots have been the choice of footwear among various groups in British culture: in the 1960s skinheads started to wear them, "Docs" being the usual naming, and by the late 1980s, they were popular among scooter riders, punks, some new wave musicians, and members of other youth subcultures, most notably the grunge fashion scene in the early nineties.
Demand for Dr Martens boots is booming, helped by a craze in Asia and new, lighter versions of the traditional yellow-stitched boots.
The company opened 18 stores last year, including two in Japan and one at Camden Stables in north London. It plans to open a further 20 to 25 shops this year in Japan, continental Europe, the UK and the US. Dr Martens is expanding particularly in Japan and South Korea.

Every season, Dr Martens launch new Digital-Print shoes with joint designer. The past art series has always been dominated by the Western art style, but this season there have new series – "EASTERN ART", originated in the 17th century Edo era Japanese Ukiyo-e as a inspiration, respectively, in 8 – Eye Boots and 3 -Eye Shoes body into the Ukiyo-e style paintings. Japan release on February 23, priced at US$ 253 (28,000 Yen) and US$217 (24,000 Yen).
Comments