The traditional Japanese Taiko drumming group, Matsuriza, was founded in the United States in 1988. Matsuriza, which means "Festival of Drumming" was named in hopes that the festive performance would bring joy and energy to its audience, transcending cultural boundaries. It has been a World Showcase staple at Walt Disney World's Epcot, for over 25 years.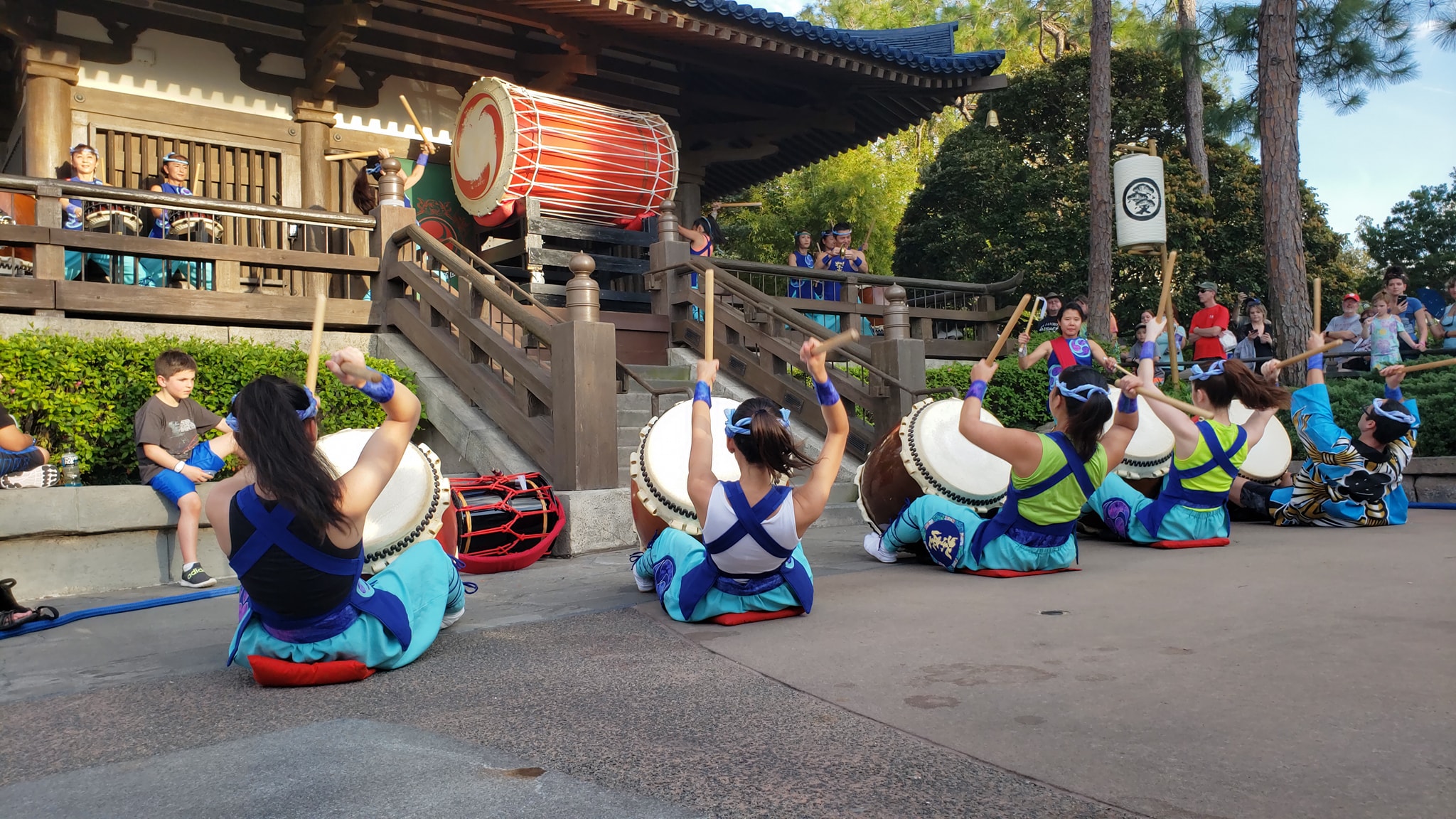 The group's leader, Takemasa Ishikura, first traveled to the US to perform at Epcot in the early 1980s as a member of his elder brother's drumming group, Kanto-Abare-Daiko. Their contract ended in 1986. Two years later, Takemasa found himself back on Epcot's Japan Pavilion stage, debuting his own group, Matsuriza. However, due to an economic recession, Disney ended its contract a year later. With the help of friends and family, Takemasa continued to pursue his dream of contributing to the promotion of Japanese Taiko drumming in the United States. Matsuriza had the opportunity to perform weekly at Ran-Gestu of Tokyo, which was Central Florida's premier destination for Japanese fine dining cuisine and whose sister restaurant resides in Ginza, Japan. Throughout this time, Matsuriza built up its resume with numerous performances for festivals, corporate events and theaters nationwide. Their hard work paid off when Disney invited them back in 1995 to perform on their home stage of the Japan Pavilion at Epcot. For nearly three decades following, Matsuriza was a predominant member of the World Showcase entertainment family, having performed over 50,000 shows just on that stage alone!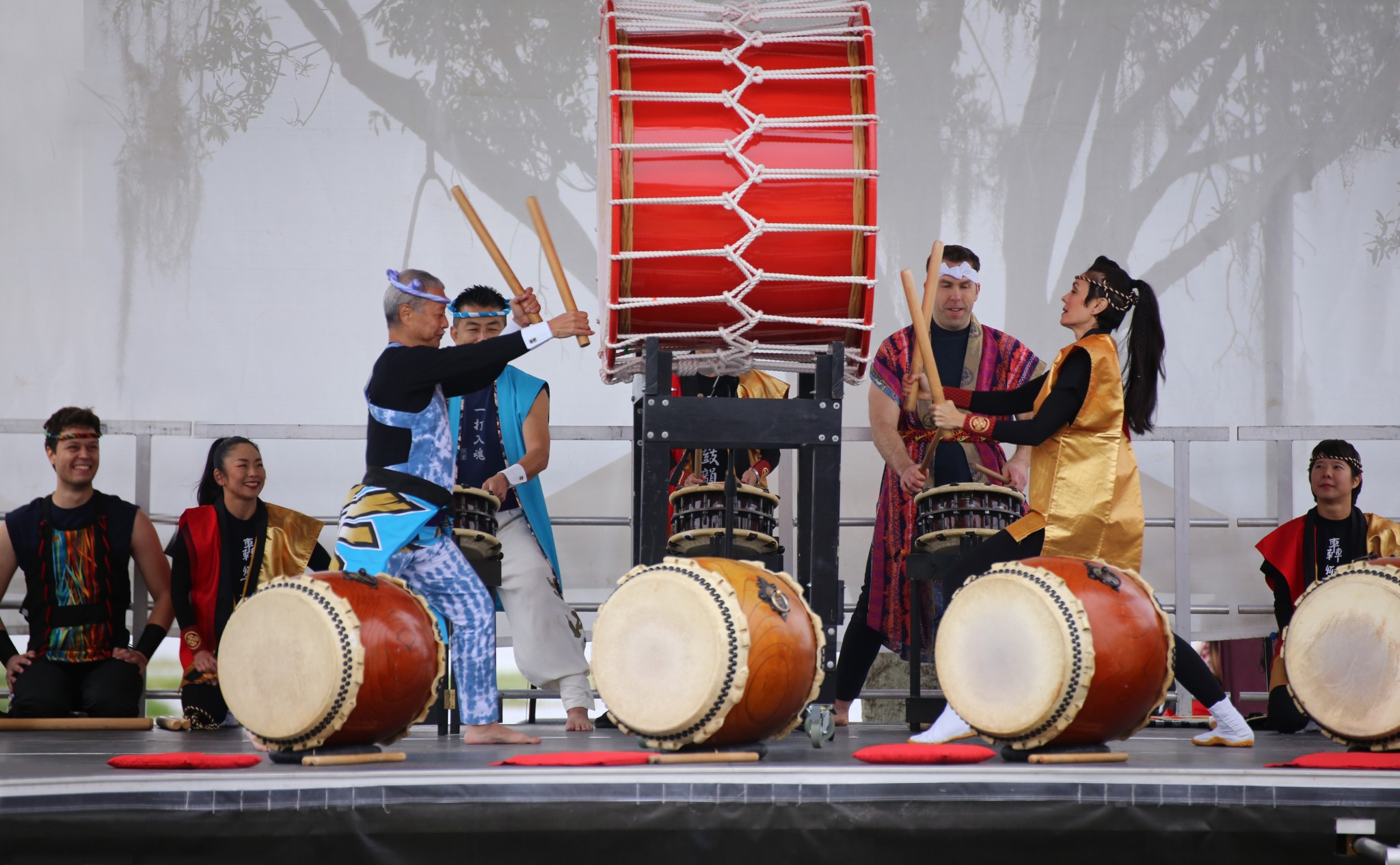 When Matsuriza first began, Taiko drumming was virtually unknown in the USA. However, Disney's exposure attracted guests from all over the world to experience this living art form of entertainment. Many times, visitors would watch multiple shows throughout the day. Different songs were performed with new musical ideas always flourishing. Odaiko, which literally translates to Big Drum, incorporated a 6ft drum that would take up nearly a third of the stage. Guests were always captivated by the size and thunderous vibration, along with the theatrical movements and the physical power it took the drummers to play this Big Drum. Traditionally, Taiko was played by men. Women joining this art form is relatively recent, especially to play the Odaiko. Oftentimes at Epcot, Matsuriza took the stage as a female trio. It was very common to hear guests shout "Women Power!" and to cheer for their graceful yet powerful performance. Matsuriza's repertoire includes traditional music as well as self-composed arrangements such as Lantana, an audience favorite. This modern piece, written by a former member, infuses complex rhythms with a comical flair. Matsuriza had the privilege to share Taiko with millions of people from all over the world. Performing daily allowed them to establish a relationship with many returning guests who became a part of Matsuriza's family.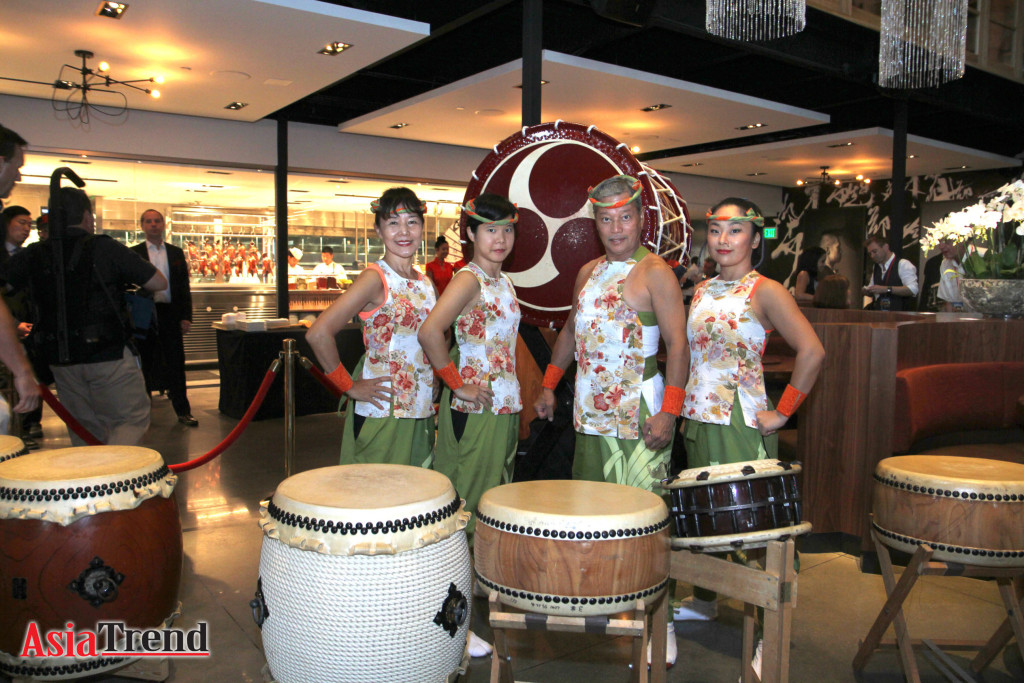 Matsuriza has continued to perform across the nation for various festivals and events, with an invitation to return year after year. They are a main stage act at Atlanta's Japan Fest, one of the largest of its kind and Charlotte's Bon Odori Festival. They've traveled to Rhode Island for the Black Ship Festival and San Francisco for the International Taiko Festival to name a few. Matsuriza also took part in representing both Japan and America for the F-35 Rollout Celebration which took place at Lockheed Martin in Fort Worth, Texas, where America debuted Japan's first F-35.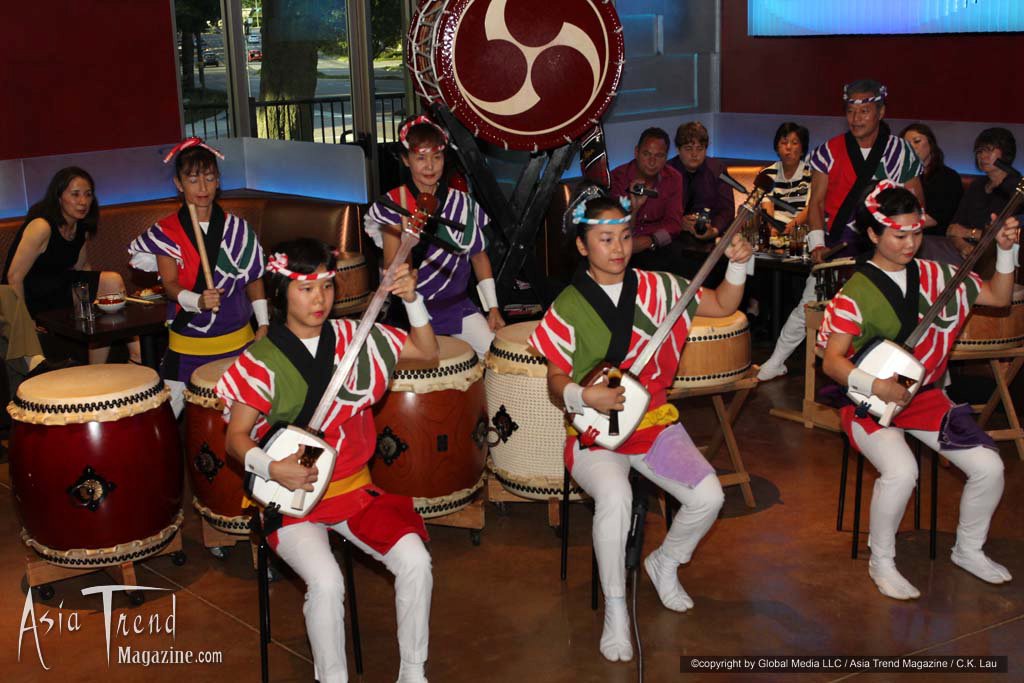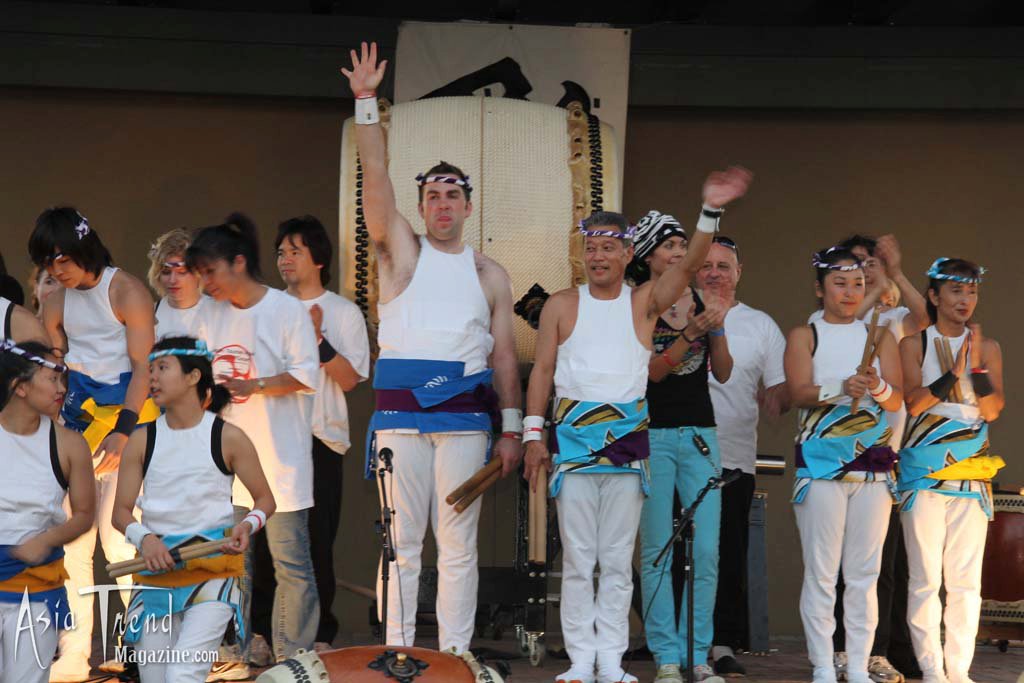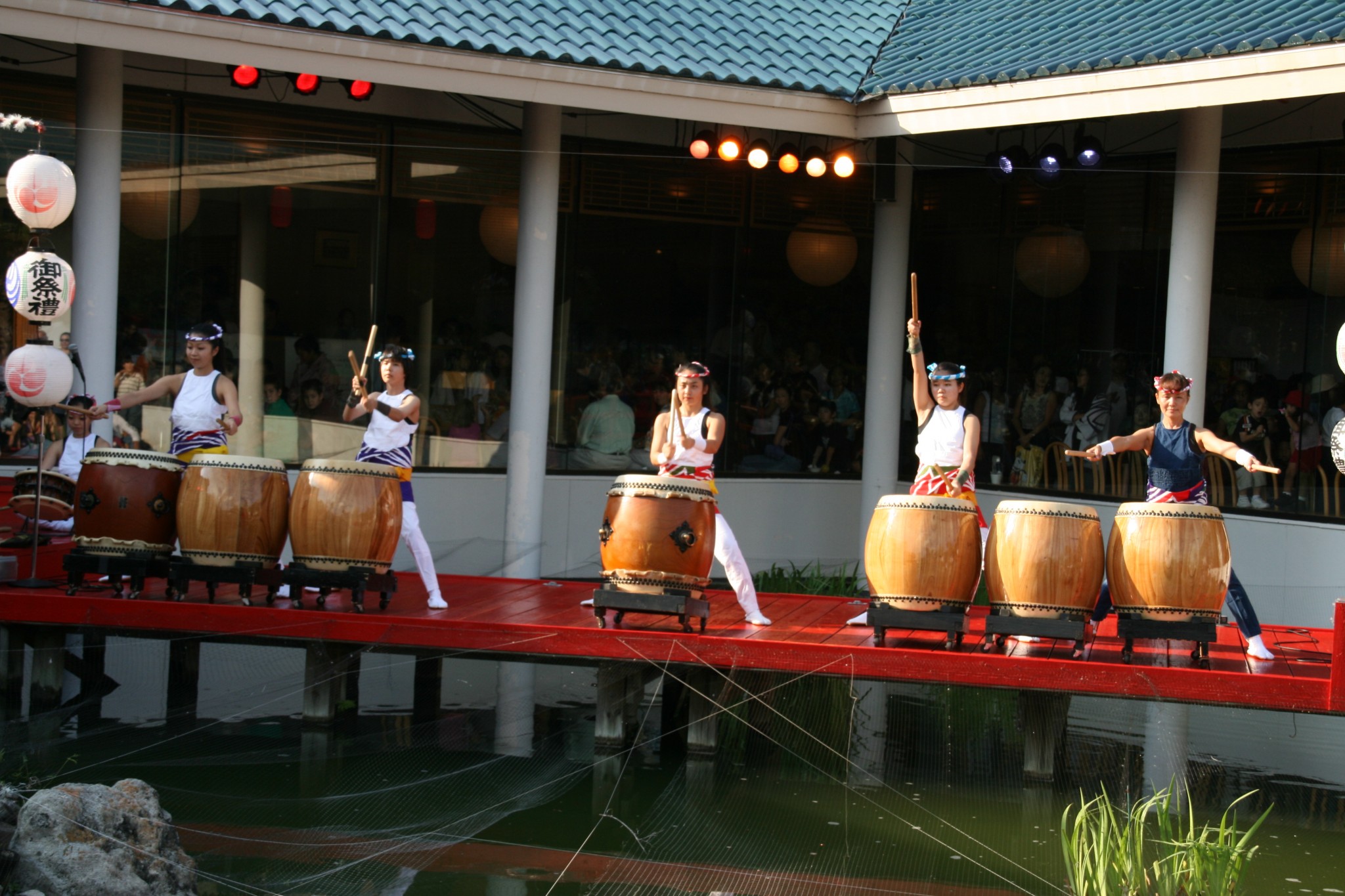 Sadly, Matsuriza's contract with Epcot was suddenly halted when Walt Disney World had to close all its parks. Both local and out of state fans rushed to see their final performance on the Japan Pavilion stage on March 15th, 2020. The ensemble, along with many admirers and supporters, hopes for Matsuriza's return to their World Showcase home and it can be certain there will be an uproar of celebration when that happens. As entertainers, Matsuriza's mission is to continue studying and creating new music, while sharing the traditions of Japanese culture and performing arts through Taiko drumming. No matter where the journey takes them, Taiko will always be the heartbeat that connects Matsuriza with their audience.
Article by Takemasa Ishikura
Comments