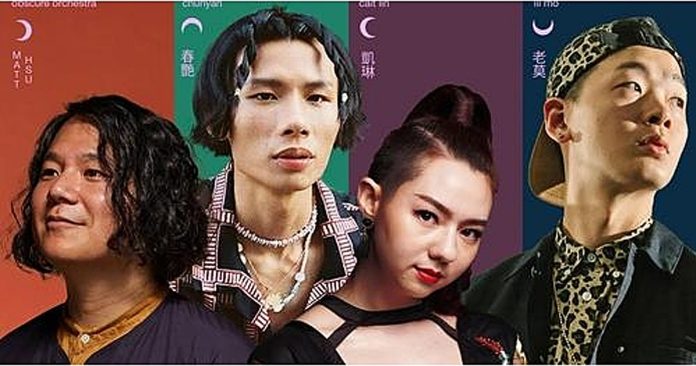 Taiwanese-Australian multi-instrumentalist Matt Hsu won the World Music Award at the 2022 Queensland Music Awards (QMAs) with his hip hop track "Welcome to the Neighbourhood: Taiwan (就當家裡)," a song that celebrates cultural heritage.
Co-produced with Taiwan hip-hop luminaries Chunyan (春艷), ILL MO (老莫), and vocalist Cait Lin (凱琳), this track was inspired by soul music of the 1970s, and over 15 different instruments were used in the song. According to his website, Matt Hsu conceived the original "Welcome to the Neighbourhood" to explore themes of belonging and identity in Australia. In 2021, Matt brought this concept to Taiwan to explore the duality of his ancestral roots. He worked with Cait Lin, Chunyan, ILL MO and Indigenous-Taiwanese Vita (張芮菲) to capture Taiwan's freethinking spirit, queer progressivity and vibrant culture.
During his acceptance speech on stage at Brisbane's Fortitude Music Hall, Hsu thanked his collaborators in Mandarin and highlighted the importance of amplifying marginalized communities. He said, "this song has been part of a process of me coming to grips with my internalized racism of questioning why I tried so hard to fit in a dominant white culture, a dominant white music industry, and realize how awesome it is to be Taiwanese and Australian."
Hsu, the director and conductor of the 17-piece Obscure Orchestra ensemble previously won his first award at the QMAs in 2020 with "Make Everything." Drawing on his cross-cultural upbringing, Matt uses rethought everyday objects and varied instruments to create otherworldly compositions that celebrate difference, inclusivity and liminal spaces between cultures. He has composed and performed for TEDx, Bigsound, Brisbane Festival, Imaginary Theatre, La Boite Theatre Company, and has charted #1 on 4ZZZ.
Comments