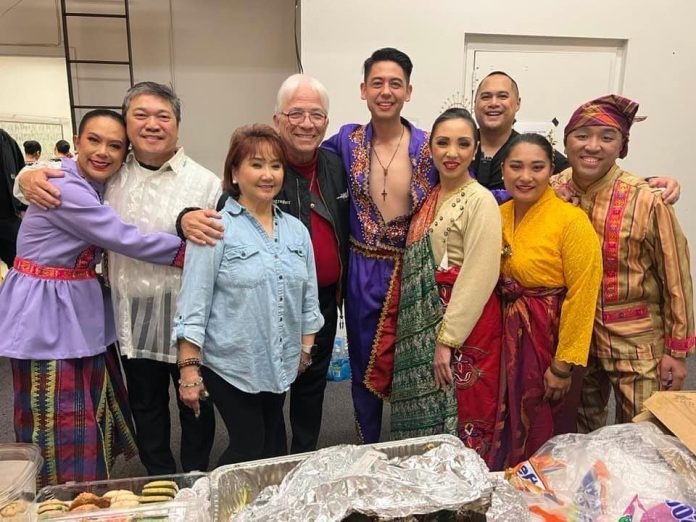 San Diego, CA – December 10th
I was invited by a former Bayanihan colleague of mine "JOJI RAMIREZ-CASTRO, who is now the choreographer of "PASACAT," a Philippine dance company based in San Diego, California, to watch their Christmas performancee held at the Educational Cultural Complex in Chula Vista. The title of the show was "HIRAYA" which means "to continue your dream" or "follow your dream" as beautifully explained by PASACAT Executive Director Anamaria Labao Cabato in the opening of the show.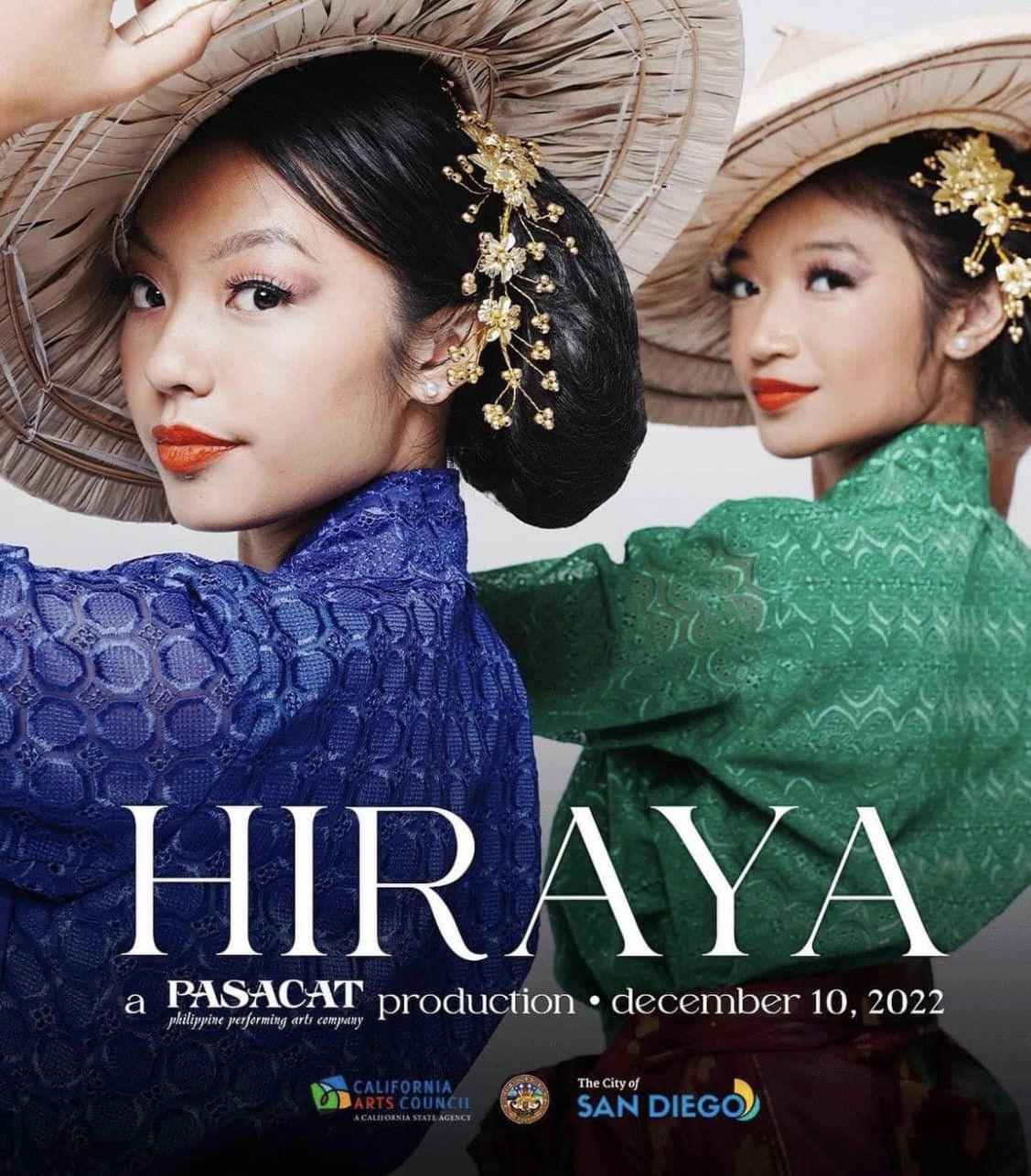 When the curtain rose, I was mesmerized by the exotic and ethnic dances presented by the group from the island of Mindanao. Many of which were dances I have never seen before. Joji explained to me that this new dances were researched by two of her original dance masters Matt Fadrigan and Gemma Cabato who were also soloists in the show. Gemma Cabato is also the lively daughter of Anamaria Labao Cabato.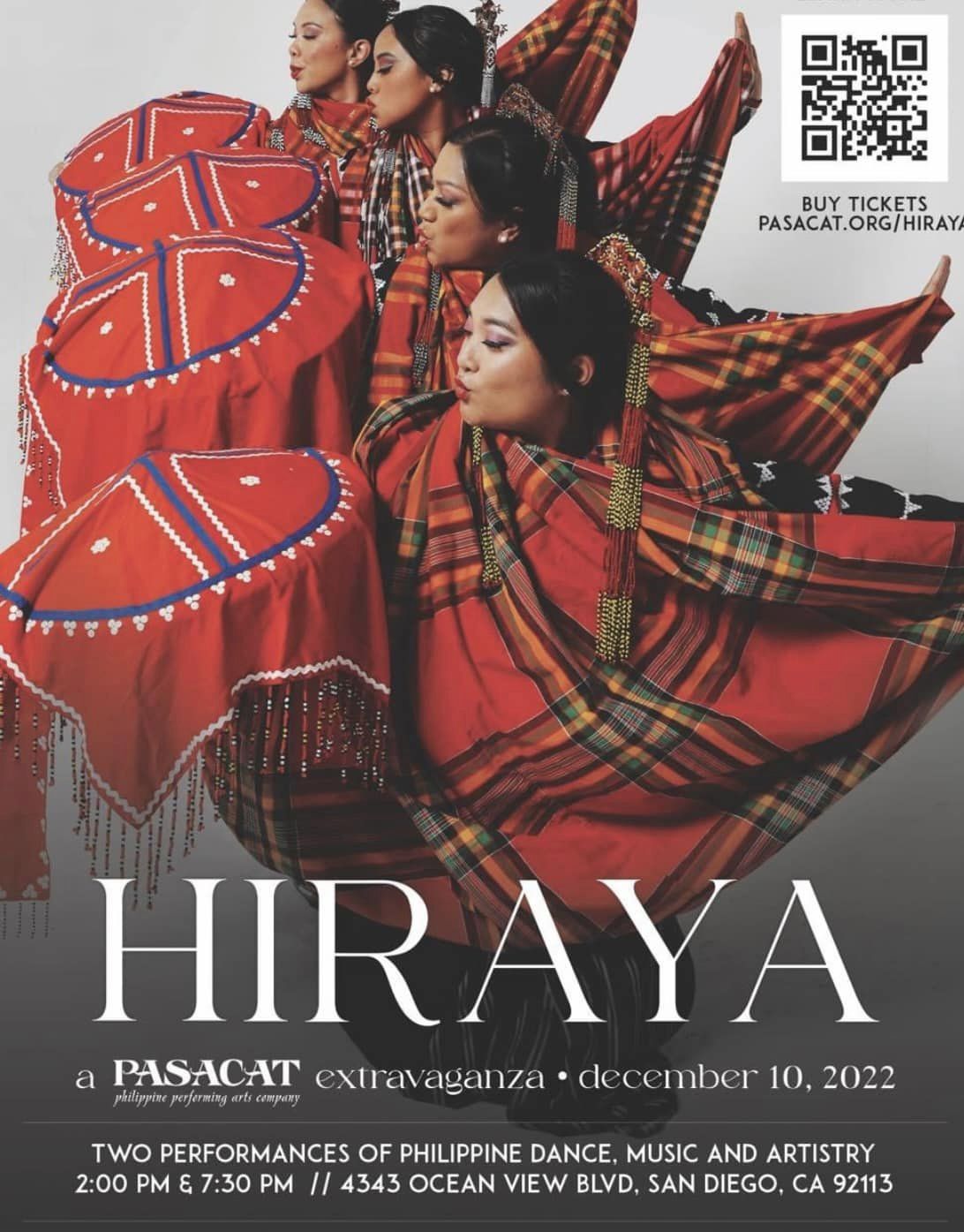 After the short intermission, the second half of the show presented dances during the Spanish era in the Philippines. Joji shared some new dances from the Visayan islands that she researches with our late Bayanihan choreographer Lucrecia Reyes Urtula in the '80's.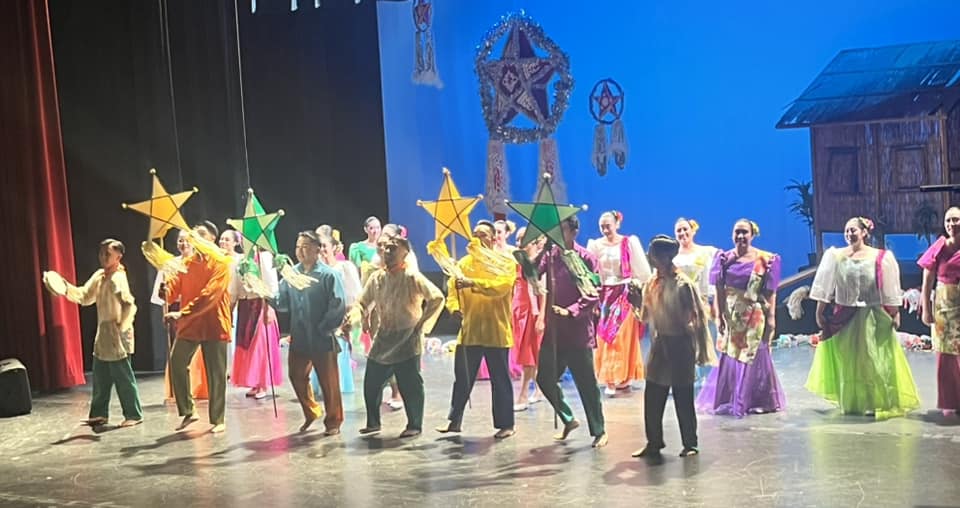 The second half of the show opened with a lovely female singer who had a voice of an angel. Then dancers wove in and out of the stage dressed in very European looking costumes and beautiful "Manton de Manila" shawls. Favorite dances like "Bangko," the planting rice sequence, "Pandango sa Ilaw-Oasioas," and "Tinikling!"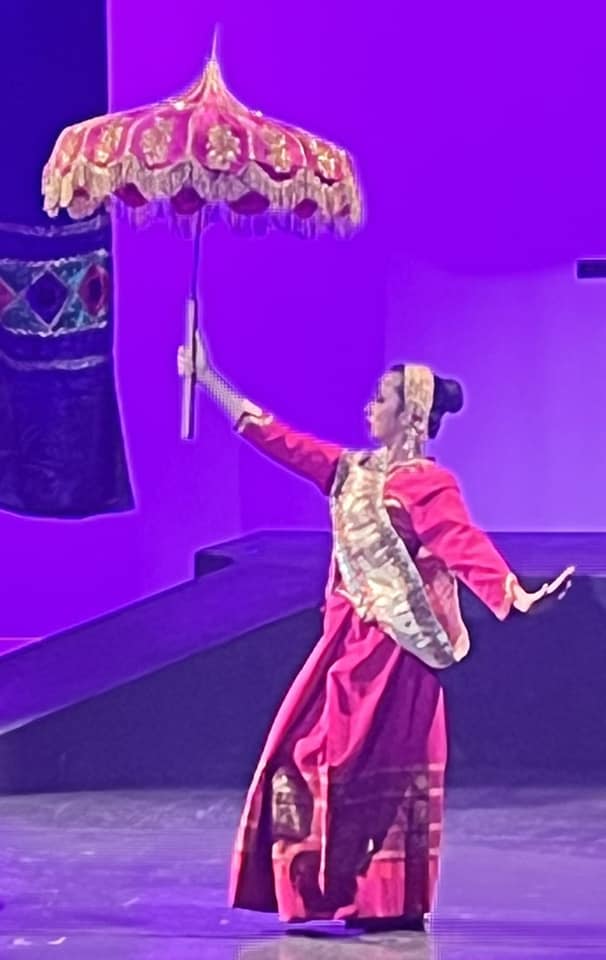 I take my hats off to PASACAT for putting up such a wonderful and exciting show. Kudos to Anamaria Labao Cabato and Joji Ramirez-Castro, all dance maters, the live percussionist the Rondalla and to all the beautiful and handsome dancers! BRAVO!!! AND CONGRATULATIONS TO PASACAT!!!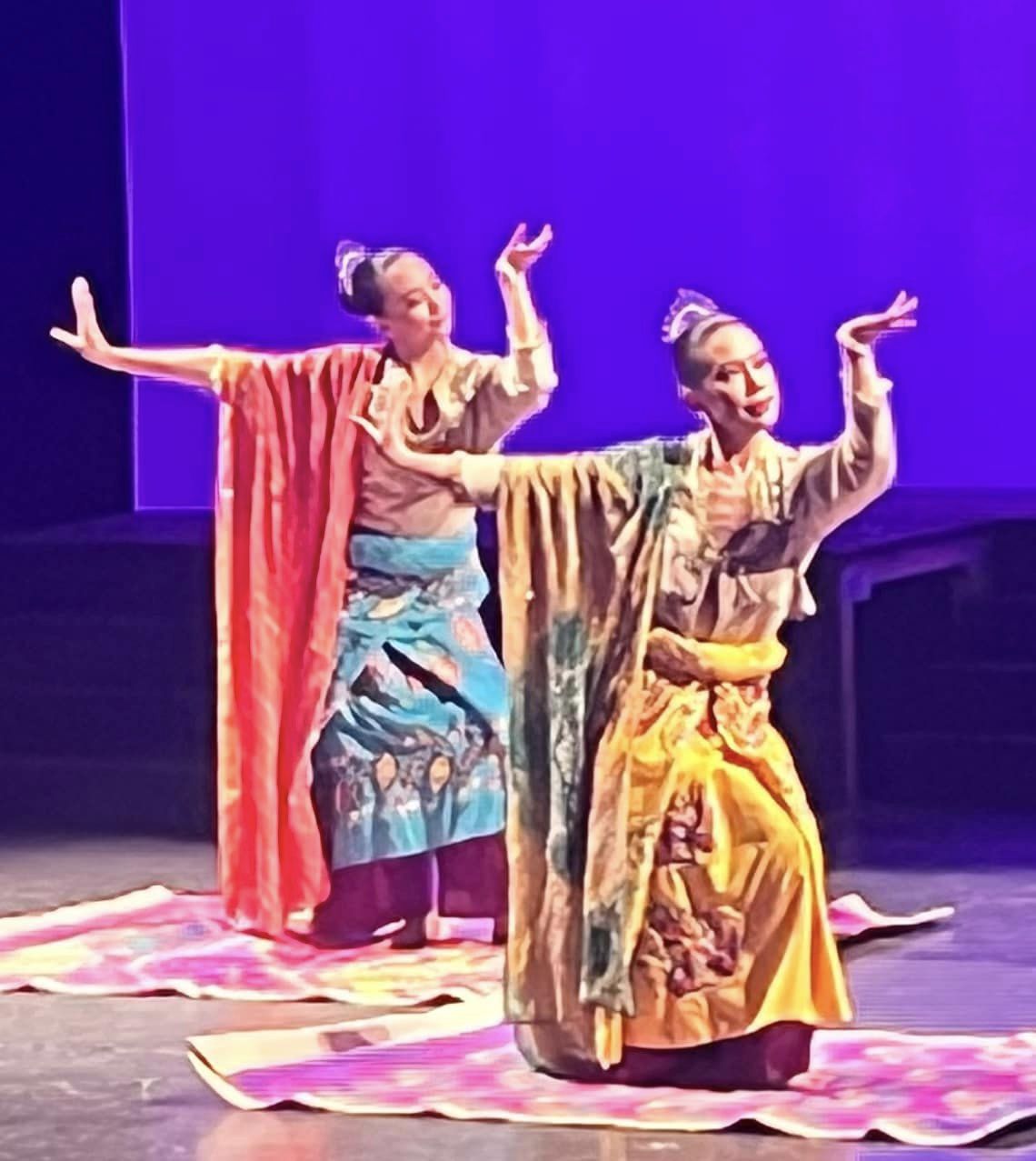 Comments