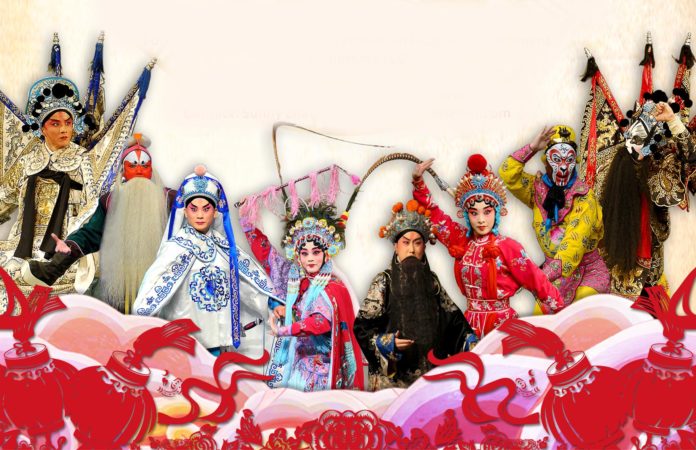 Peking Opera, as China's national essence, has been listed as one of the intangible cultural heritage by the United Nations and is now a very popular Chinese national art which is full of Chinese characteristics and loved by the audience at home and abroad.
On the stage of Peking Opera, a horsewhip represents riding, a quant represents rowing, a table can not only be a table but represent a mountain or a bed by performance, in the bright light, you can enjoy the groping and fighting in the darkness during the performance…the virtual stage of Peking Opera provides audiences with vast imaginary space and abundant aesthetic pleasure.
During the development of Peking Opera, the performing methods and techniques covering singing, speaking, acting and acrobatic fighting have been standardized and stylized in a high degree with the refinement of various maestros, forming the Mei Lanfang performing art system (in the name of Mei Lanfang, a famous Peking Opera master), which is among the theater world three big performance systems along with Russian Konstantin Stanislavsky system and German Bertolt Brecht system.
Hubei, as one of the origins of Peking Opera, has enjoyed a good reputation for its Peking Opera for a long time, with many masters in the Peking Opera history such as the grandmaster and the king of theatrical circle Tan Xinpei and Yu Shuyan. Contemporarily, Hubei Provincial Peking Opera Theatre has been established as a national key Peking Opera troupe with its representatives such as Zhu Shihui, a famous Beijing Opera performing artist.
Now, Peking Opera is not only popular in Chinese opera stage but also with increasing foreign friends. And now, Peking Opera has been mentioned in the same breath with the Palace Museum and Great Wall by many people and is regarded as an important representative of Chinese culture.
The performance of Peking Opera represents the highest level of Chinese Art Groups, and it is also their first time to come to the southern part of United States. This show is very valuable for cultural exchange between the United States and China.
As an important celebration event during Chinese New Year, it could enrich the cultural life of local residents, and also help people who are interested in Chinese culture to experience more. Otherwise, this show helps Chinese and American move forwards together to a better tomorrow in cultural and emotional exchanges.
You should not miss it. We are looking forward to your participation and attendance.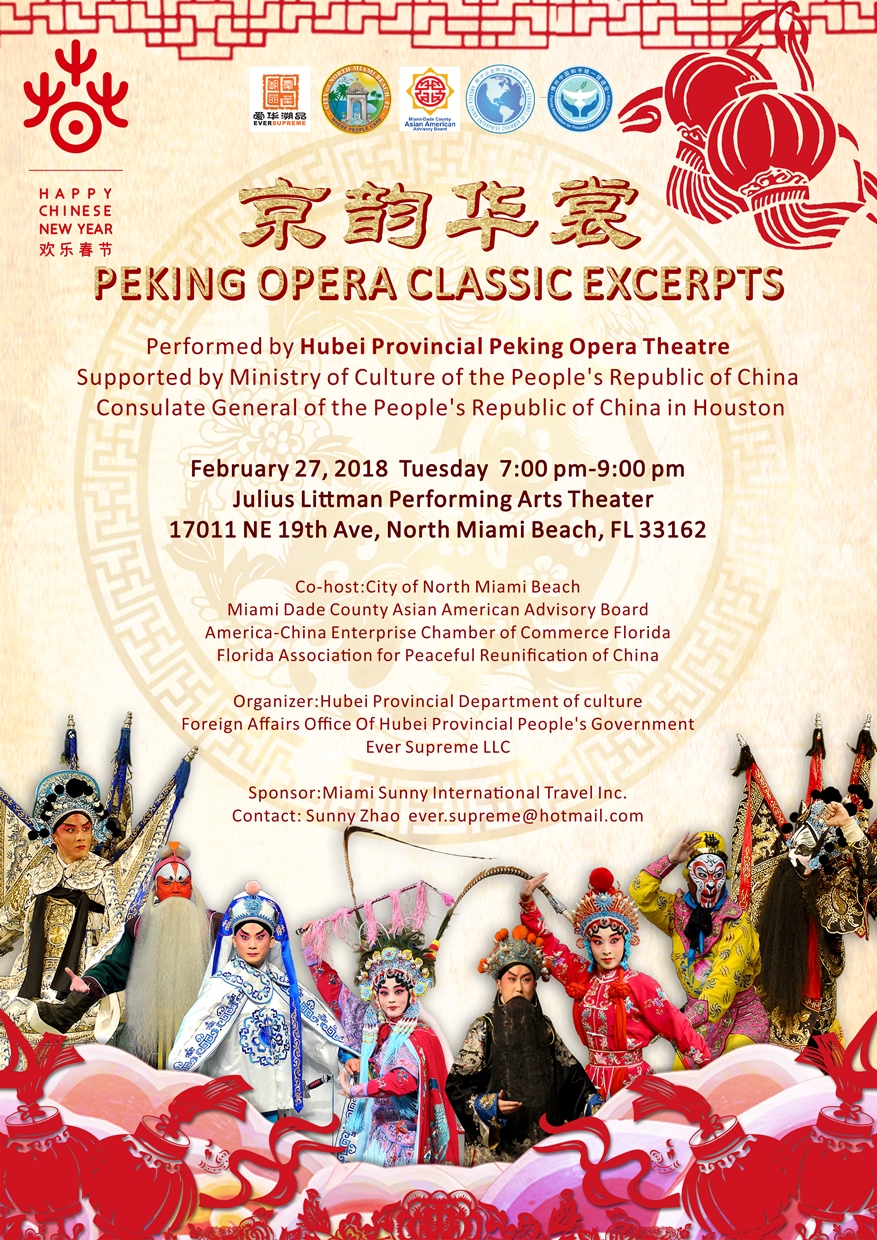 Date: February 27
Time: 7:00 pm – 9:00 pm
LOCATION: Julius Littman Performing Arts Theater
17011 NE 19th Ave
North Miami Beach, FL 33162
Free and open to public/ Free parking
Website: https://www.eventbrite.com
Organizer: Ever Supreme LLC
Email: [email protected]
Comments