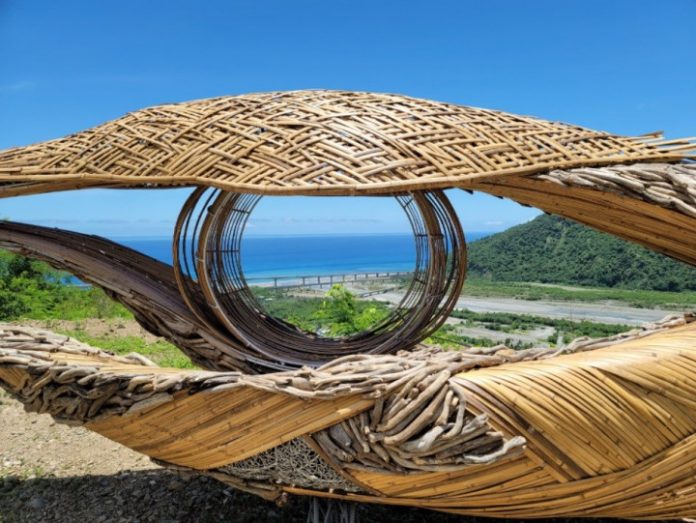 Taiwan South Link Highway is already renowned for its natural beauty, but a new art project has added to the allure of travel along the roadway connecting Taitung and Pingtung counties with 14 unique art installations.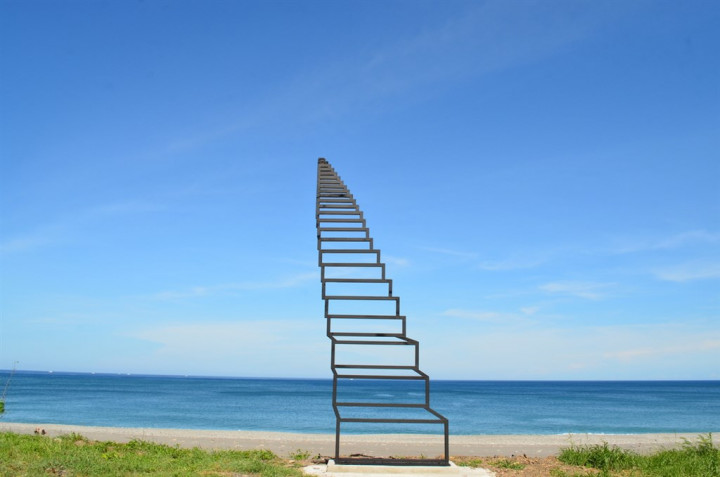 The "Nanhui (South Link) Art Project," which runs to Nov. 14, is aimed at presenting a different side of the 100-kilometer highway by highlighting its many indigenous villages that have rich cultures and art to be explored, curator Biung Ismahasan said.
"Each artwork is used as a coordinate, allowing travelers to explore the Nanhui from this point of view," said Ismahasan, whose background is a cross-section of the Paiwan, Atayal and Kanakanavu Indigenous peoples.
The themes of the artworks, created by both international and local artists, are quite diverse — ranging from a totem made of sand and gravel from Taitung beaches to a giant pair of quintessential Taiwanese blue-and-white flip-flops.
Among the most eye-catching installations is a five-meter-tall "Big foot" sculpture of a black sitting giant, created by Israeli artist Idan Zareski.
The artworks, which have been displayed in many parts of the world, heighten awareness about cultural diversity in a peaceful way, said the Israel Economic and Cultural Office, which partnered with the Taitung County government and other groups to organize the event.
During the outdoor show, there will also be workshops that invite tourists to interact with residents from the local Indigenous Kanadun, Tjuabal, Lalauran and Daniao peoples and enjoy concerts and even cooking classes.
Comments