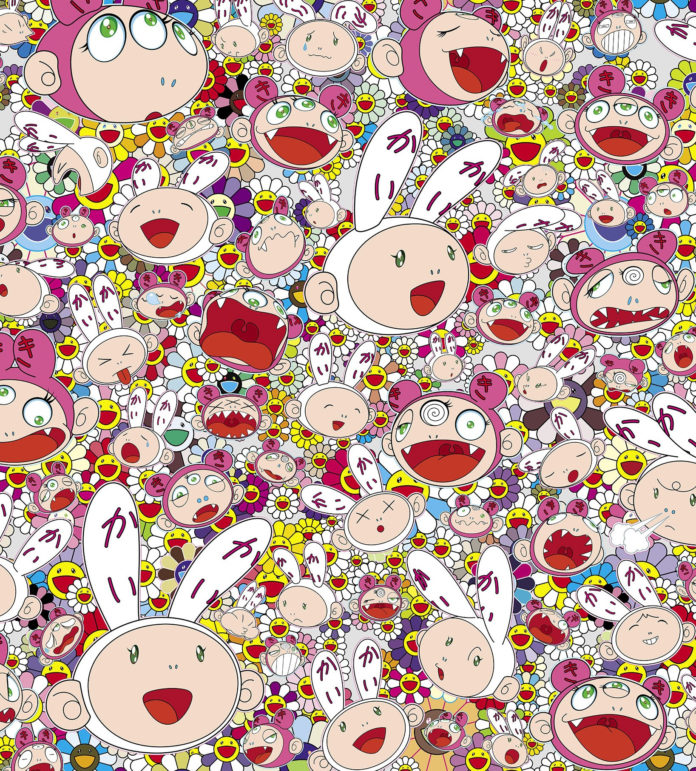 A Collaboration with Nobuo Tsuji and the Museum of Fine Arts, Boston (OCTOBER 18, 2017–APRIL 1, 2018)
Opening at the Museum of Fine Arts, Boston (MFA), on October 18, Takashi Murakami: Lineage of Eccentrics juxtaposes paintings and sculptures by one of the most imaginative artists working today with treasures from the MFA's renowned collection of Japanese art. The exhibition reveals how Murakami's contemporary vision is richly inflected by a dynamic conversation with the historical past, framed by a creative dialogue with the great Japanese art historian Professor Nobuo Tsuji.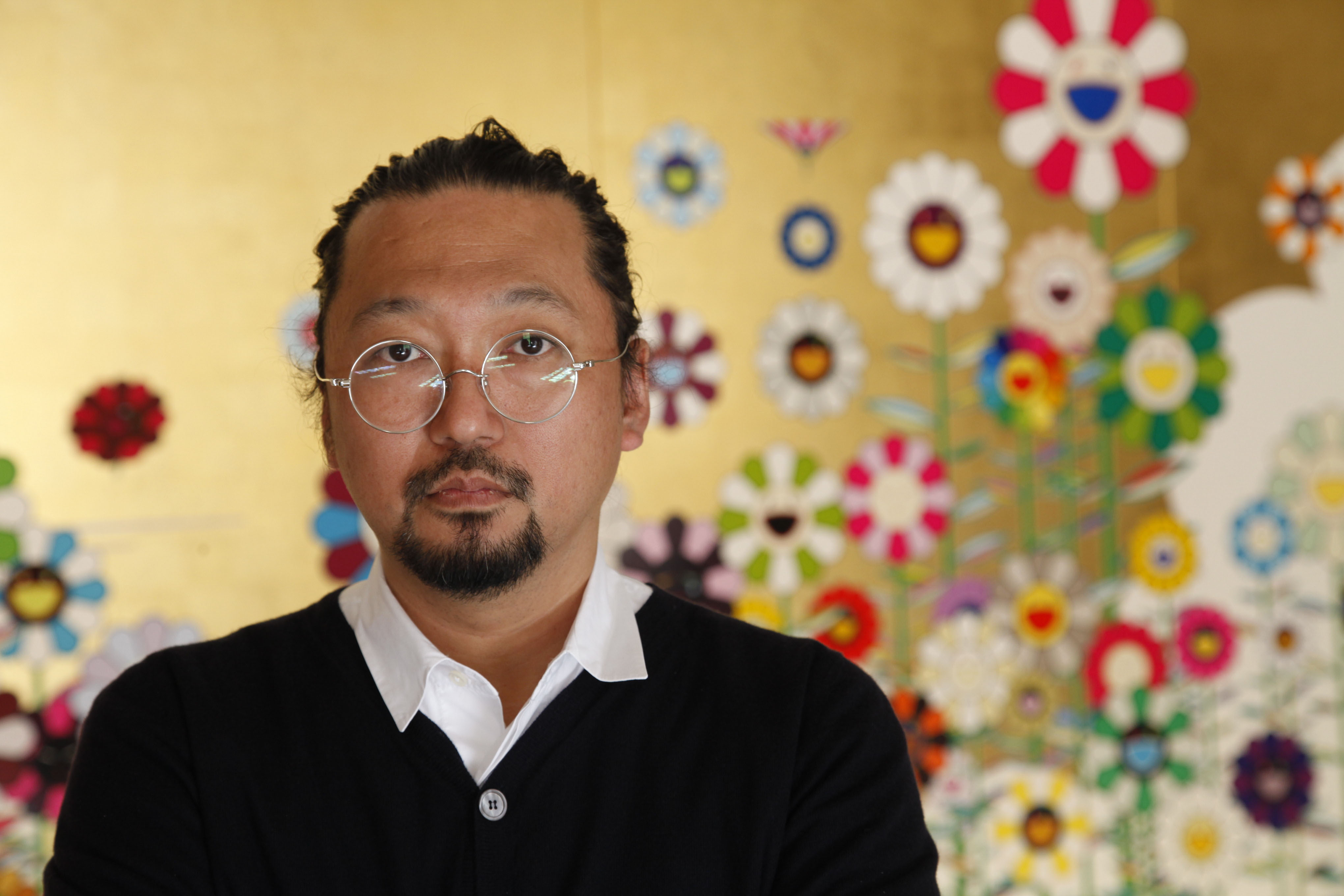 Murakami, Professor Tsuji and Anne Nishimura Morse, the MFA's William and Helen Pounds Senior Curator of Japanese Art, have chosen the objects on view, including masterpieces such as the Heiji Scroll (second half of the 13th century)—one of the most famous Japanese works outside of Japan—and several paintings by Soga Shōhaku. Murakami describes himself as a "spiritual heir" to Shōhaku, and the MFA houses an unparalleled collection of works by the eccentric 18th-century artist, known for his unconventional techniques and irreverent humor, including Dragon and Clouds (1763). Murakami drew inspiration from the 35-foot-long composition of a dragon swooping down through whirls of clouds for his Dragon in Clouds—Red Mutation (2010), a 59-foot-long painting created within 24 hours as a response to a challenge from Professor Tsuji. The two works are dramatically displayed together for the first time in the exhibition.
Organized into six sections, the exhibition also debuts a newly commissioned, monumental painting by Murakami, as well as other works featuring signature characters such as Mr. DOB, Kaikai and Kiki. Takashi Murakami: Lineage of Eccentrics builds on a longstanding relationship with the artist, dating back to 2001, when the MFA presented Takashi Murakami: Made in Japan, his first solo exhibition at a major U.S. museum. 
An after-hours celebration on October 13—the first in the new MFA Late Nitesseries—offers a sneak peek of the exhibition, which is on view in the Ann and Graham Gund Gallery from October 18, 2017 through April 1, 2018. The MFA's XPass—an exclusive six-month trial membership—is available throughout the run of the exhibition, offering free advance tickets to the party and inside access to curated social events and evening programs. On October 14, the Museum also hosts an afternoon program with Murakami, as part of the annual Ruth and Carl J. Shapiro Celebrity Lectures.
Generously supported by the Carl and Ruth Shapiro Family Foundation. Additional support provided by Carol and Davis Noble.
Comments