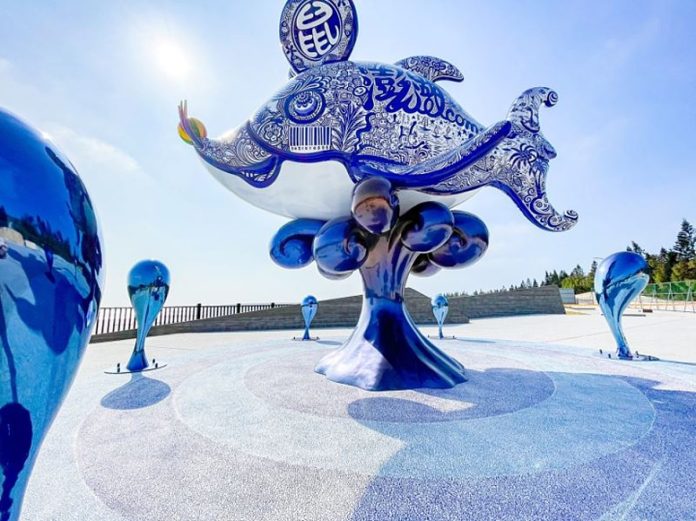 Two tourist attractions in Penghu County, "Xiaomen Geology Gallery (小門地質探索館)" and "Hai-Chu Dolphin (嗨鼠地景藝術)," have won MUSE Creative Awards of the 2022 International Awards Associate (IAA), according to a press release issued by the Penghu National Scenic Area Administration (PNSAA) of the Tourism Bureau.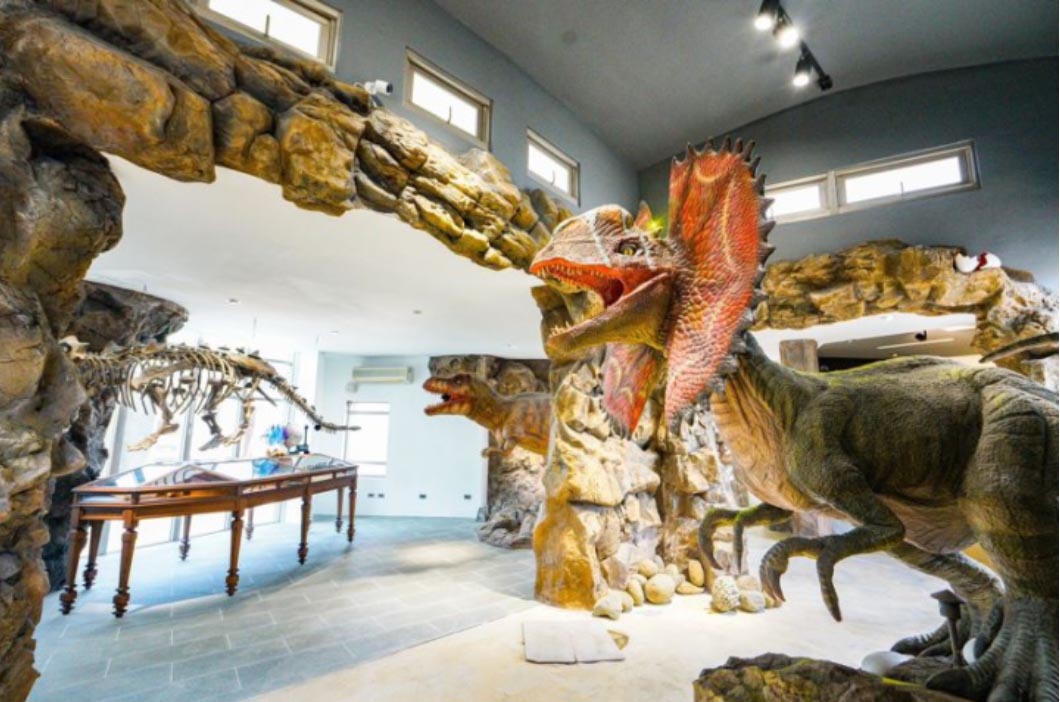 Located in Shomon Island, the Xiaomen Geology Gallery, a museum that provides educational information about Nature and the Penghu Islands, has been honored with the gold award in the category of Interior Design. The venue was reopened on Jan. 29, 2021 after renovation and has attracted more than 230,000 visitors so far. PNSAA director Hsu Zong-min (許宗民) said that internationally acclaimed designer Xiao Qing-yang (蕭青陽) was invited to provide creative ideas for the renovation.
The main highlights of the venue are the reproduction of the flora and fauna ecosystems during the Jurassic period, and the geological evolution. In addition to the rock display wall, the scenery, dinosaurs, and even plants are made by top craftsmen in Taiwan. The venue not only provides knowledge but also offers immersive entertainment for visitors, changing the general public's perception of geological museums.
The installation art "Hai-Chu Dolphin," located in Baisha Township, has earned the gold award in the category of Landscape Design. In Penghu, local people call dolphins "Hai-chu" in Taiwanese, which is a homonym for "the greatest place to live." The design team took "dolphin" and "mouse" as the inspiration to create the cute "Hai-chu" image. Designed with blue-and-white porcelain, the work depicts the characteristics of Penghu.
According to its website, IAA is an award management services organization that seeks to honor, promote, and encourage creativity by establishing new standards of excellence for evaluating all aspects of media design, production and distribution.
(Photo credit: Penghu National Scenic Area Administration of the Tourism Bureau, MOTC)
Comments