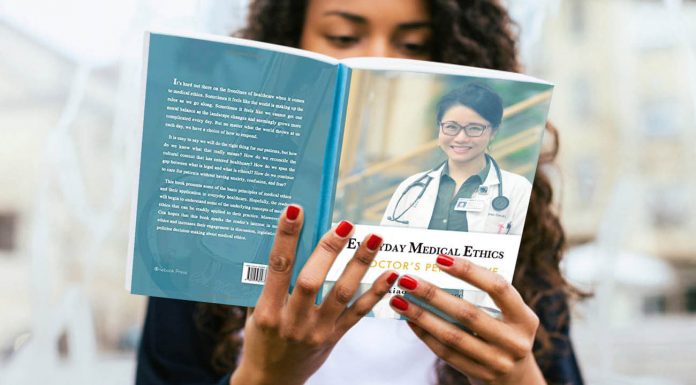 It's hard out there on the frontlines of healthcare when it comes to medical ethics. Sometimes it feels like the world is making up the rules as we go along. Sometimes it feels like we cannot get our moral balance as the landscape changes and seemingly grows more complicated every day. But no matter what the world throws at us each day, we have a choice of how to respond.
It is easy to say we will do the right thing for our patients, but how do we know what that really means? How do we reconcile the cultural context that has entered healthcare? How do we span the gap between what is legal and what is ethical? How do we continue to care for patients without having anxiety, confusion, and fear? This book presents some of the basic principles of medical ethics and their application to everyday healthcare. Hopefully, the reader will begin to understand some of the underlying concepts of medical ethics that can be readily applied to their practice.
Moreover, Dr. Cen hopes that this book sparks the reader's interest in medical ethics and increases their engagement in discussion, legislation, and policies decision-making about medical ethics.Dr. Puxiao Cen is an invasive cardiologist, board-certified in internal medicine, cardiovascular disease, advanced heart failure and transplant cardiology, nuclear cardiology, and comprehensive echocardiography. She has been a Fellow of the American College of Cardiology since 2003 and has been caring for the people of the Orlando, FL area for two decades.
Puxiao is also a physician member of the Medical Ethics Committee for the area health system and an Assistant Professor at the University of Central Florida, College of Medicine. In addition to being a physician and a medical ethicist, Puxiao is a mother, world traveler (Dora the Explorer comes to mind), painter, history student, and a cultural connoisseur. She is a woman who puts her whole heart, mind, and soul into everything she does—she is the epitome of a Philomath. But, labels do not do her justice.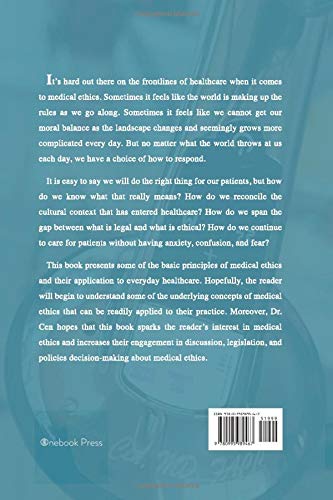 Puxiao doesn't just absorb all that the world has to offer and keep that learning and knowledge locked away inside her. Dr. Cen considers it her mission to process and refine the knowledge she has gained from her experiences and distill it down to the salient points so she can recommunicate that knowledge in a manner that can benefit everyone. That philosophy was the motivation behind writing Everyday Medical Ethics. Dr. Cen wants to help impart some of the lessons she has learned as a medical ethicist in a major health system to the general public. By doing so, she hopes that the healthcare professional, patients, their families, and the communities in which they live can better navigate the modern world of healthcare.
Even though this book is being published during the middle of the COVID-19 pandemic, Puxiao actually completed the book in late 2018, so there are no case studies or references to COVID19 in the book. However, the basic principles discussed in the book are foundational to understanding medical ethics and can be applied to patient care and research ethics during the pandemic.
Buy EVERYDAY MEDICAL ETHICS: A Doctor's Perspective online at smile.amazon.com
Buy EVERYDAY MEDICAL ETHICS: A Doctor's Perspective online at smile.amazon.com
---
Product Details
Publisher : Onebook Press
(February 18, 2021)
Language : English
Paperback : 284 pages
ISBN-10 : 099598946X
ISBN-13 : 978-0995989467
Item Weight : 1.09 pounds
Dimensions : 6 x 0.64 x 9 inches
About the Author
Puxiao Cen, MD, FACC, MHE is an experienced invasive cardiologist with board certification in internal medicine, cardiovascular disease, advanced heart failure and transplant cardiology, nuclear cardiology and echocardiography who is part of AdventHealth Medical Groups esteemed cardiology practice. She consults with patients at the offices in Altamonte Springs and Orlando and focuses particularly on congestive heart failure, adults with congenital heart diseases, the effects of cancer therapies on the heart, and women's heart health. She earned her medical degree at Sun Yat-Sen University of Medical Sciences in Guangzhou, China before relocating to the United States for her residency training at New York's Lenox Hill Hospital followed by an advanced fellowship in cardiovascular disease at Temple University in Philadelphia.
Comments