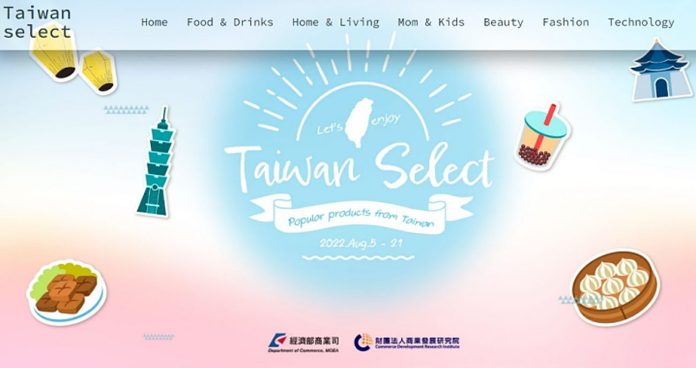 Starting from August 5th, the Department of Commerce, Ministry of Economic Affairs (MOEA) and the Department of International Trade Promotion (DITP), the Ministry of Commerce of Thailand are jointly holding the first Taiwan-Thailand Joint Online-Shopping Festival. Both Taiwan and Thailand hope that this cross-border sales promotion activity could help people in Taiwan and Thailand people knowing and buying more each other's featured products and raise the awareness of each other's brands, as well as expand the e-commerce market.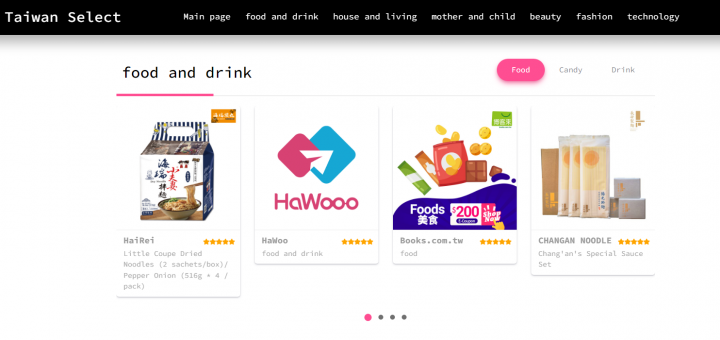 "Taiwan and Thailand have been affected by the COVID-19 epidemic over these two years. Both governments have planned to hold such shopping festival last year. Due to COVID-19 epidemic, the festival has been postponed to this year." said Ms. Wen-Ling Su, the Director General of the Department of Commerce, MOEA. Taiwan and Thailand governments will set up the official websites "Taiwan Select" and "TOPTHAI" respectively. After entering the official websites, Thai and Taiwanese consumers will be directed to the websites of e-commerce companies or platforms to purchase products and proceed to checkout.
This event runs from August 5th to August 21st, 2022. The Department of Commerce, MOEA invites about 50 Taiwanese enterprises, including PChome, Books.com.tw, and Kuo Yuan Ye, to join the event. Among of them, 19 companies are exploring the Thai market for the first time. Products on "Taiwan Select" website are in six major categories, including food & drinks, home & living, mom & kids, beauty, fashion, and technology. Many well-known Taiwanese products are very popular in Thailand, such as Chia-Te pineapple pastry, I-Mei puffs and Serena sesame egg roll. This event allows Thai consumers to buy them all at once.
Among of the participating companies, Books.com.tw has participated in the Taiwan-Malaysia Joint Online-Shopping Festival every year. This year, it expects to explore more business opportunities in Southeast Asia by joining the first Taiwan-Thailand Joint Online-Shopping Festival. Because of the good sales results in Taiwan-Malaysia Joint Online-Shopping Festival, Wanyi Foods would like to further test the sales potential of the Thai market. sNug, a first-time participant cross border e-commerce event has invested marketing resources to enhance hands-on experience in social media marketing in Thailand.
On the other hand, DITP, the Ministry of Commerce of Thailand are holding the "TOPTHAI" online marketing campaign from August 5th to August 25th, 2022 providing about 300 products in six categories for Taiwanese, including fragrances, original dried fruits, fashion and special items, Thai design, special snacks, and eco-friendly creative products. This campaign includes brands which Taiwanese are familiar with, such as BKK Original and Rubber Idea. Taiwanese consumers will be able to buy the latest and popular Thai apparel, bags and snacks online.
The Department of Commerce, MOEA attaches great importance to the online shopping cooperation with the Thai government, and will enhance the exposure of Taiwanese e-commerce platforms and brands in Thailand through social advertising and online videos, etc. In addition to drive traffic to the campaign website, this event is expected to create more than NT$10 million cross-border business sales during the campaign period. By the way, in order to help Taiwanese companies understand how to penetrate into the Thai e-commerce market better, the Department of Commerce, MOEA has correspondingly launched an online course called "Cross-border E-Commerce Webinar", which comprising of topics such as an introduction to the Thai e-commerce market, how to arrange cross-border logistics and payment, how to select potential products to sell and social marketing planning.
2022 Taiwan-Thailand Joint Online-Shopping Festival Website: https://th.taiwan-select.com/
Comments