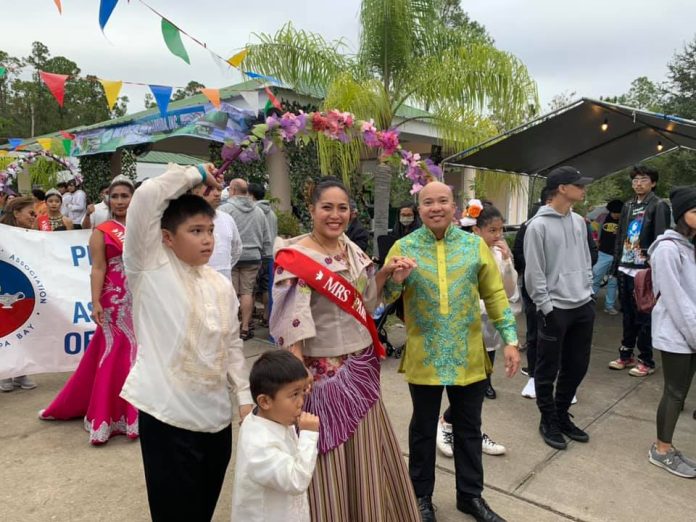 Friday was the most miserable day for the festival. The rain never stopped from the night before until late afternoon. But no one could deter the Filipinos from showing up despite the cold wet weather. People started coming as early as 4pm all wrapped up and ready to enjoy PhilFest no matter what. Then around 5:30 pm, right after the official opening o the festival, the rain stopped, and the sun shone for 10 minutes and never rained again till closing time.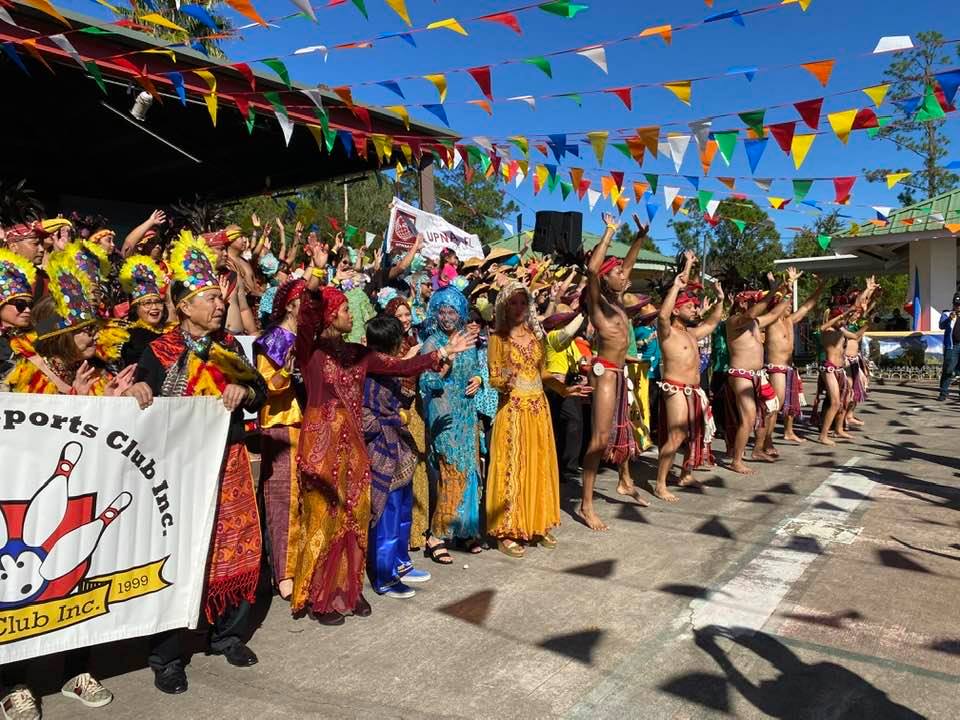 It was obvious that all fans of the annual festival were hungry to come to PhilFest once again after the cancellation in 2020 and again last April 2021. "We have received calls from Filipinos and Americans alike requesting us to hold PhilFest even in November because many needed cheering up from depression. So, we decided to hold PhilFest Special Edition not knowing how many people would come." said Mrs. Lari J. Peterson, Chairman of the Board of the Philippine Cultural Foundation, Inc. (PCFI) who are organizers of the yearly event. By 8 pm, more than 2000 people have showed up, and all scheduled entertainment went on including the popular singing competition, "Tawag ng Tanghalan" (The Call of Talents) that have produced two American Idol finalist in the past.
Saturday was a much better day. The temperature was still about 65 degrees but sunshine and by noontime, it was a comfortable 71 degrees. This day would be filled with non-stop entertainment, street parades, procession of beauty queens, folk dances from the Philippine Performing Arts Company, Fil-Floridian of Orlando, and contemporary ballet from the Tallahassee Community College Dance Group. There was also a modern dance from Middleton High School K-Pop Club, a special performance from the cast of "Alladin" performed by Ovation Dance Academy students, and a Philippine tribal inspired stylist dance by the beautiful ladies of the "Not Just For Mom" dance group. There was also music and songs from the Philippines rendered by the Musikong Kawayan Bamboo Ensemble conducted by Nhick Ramiro-Pacis and the Philippine Choral Group conducted by Connie Chanrasmi.
By noon time, PhilFest was packed. By 6pm, all food vendors run out of food and had to cook all their ingredients planned for Sunday. Then the street parades and procession and performances by guests' celebrity Filipino artist like DJ TARA, comedian Jacque Ona, comedian and singer JR de Guzman, and singer and saxophone player Philip Mahoney. By 9pm it was dancing time under the stars with DJ Johnie Cjuan who had everybody on their feet line dancing till closing time at 11pm.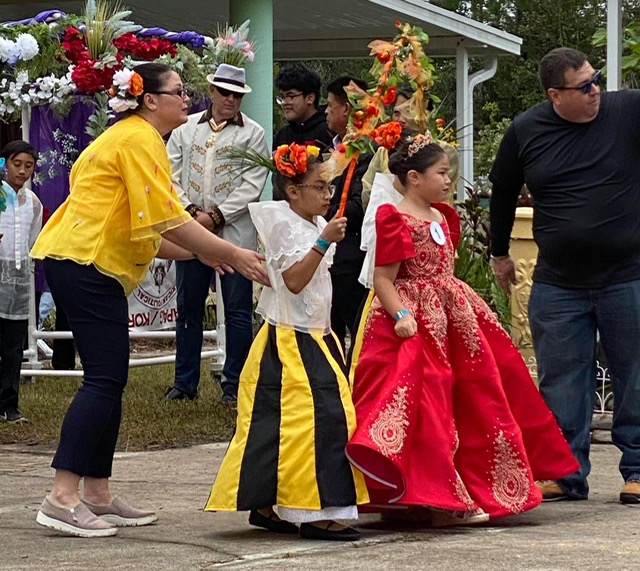 As an added service to the Philippine community for the entire Florida and beyond, PCFI invited the Philippine Embassy from Washington, DC headed by Consul General Iric Cruz Arribas and his staff of four, to come down and help Filipinos with renewals of their Philippine passports and oath taking for their Dual Citizenship.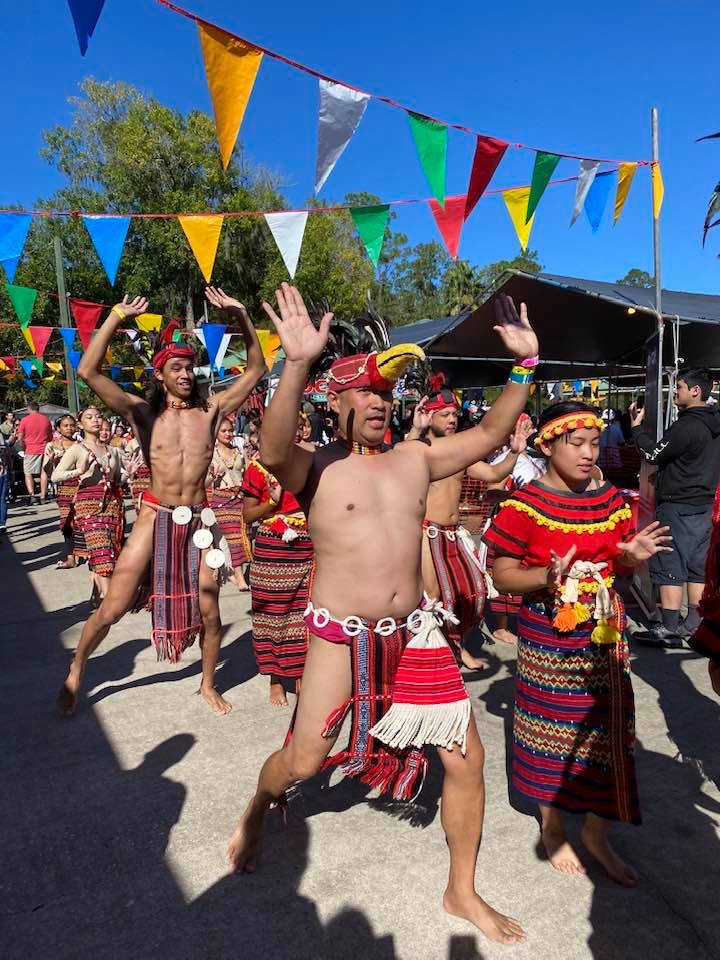 The festival opened at 9 am with a celebration of the Holy Mass at the festival grounds. The Philippines is the 3rd largest Catholic country in the world, with Brazil as first, followed by Mexico as second. The United States is the 4th. Then by 10am, sunshine and warmer temperatures, more parades, competitions, folk dances, Zumba, singers, etc. made PhilFest Special Edition 2021 no doubt another successful event for the Philippine community.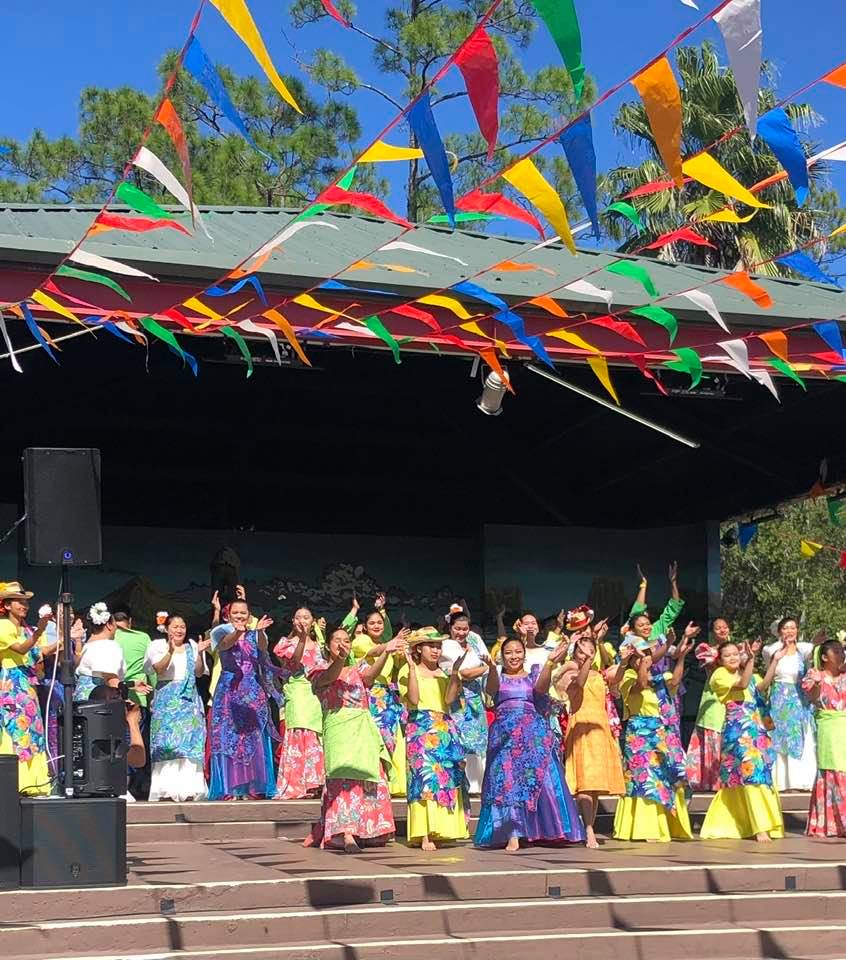 Comments