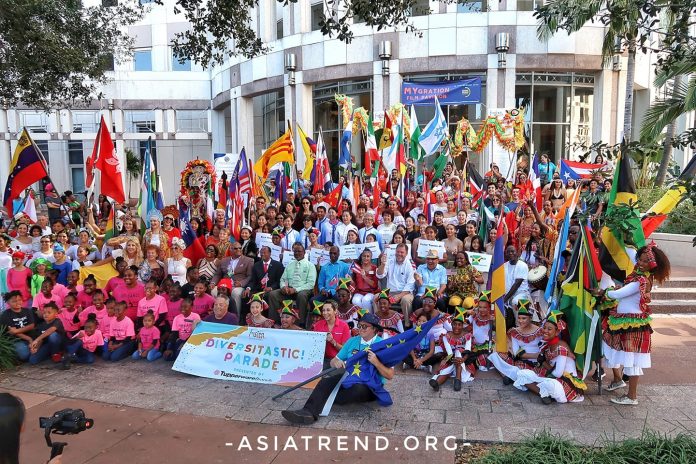 Celebrate the People and Many Cultures That Make Central Florida Awesome at the Free, Two-Day Festival That Features Over 1,000 Local Artists and Draws People From More Than 100 Different Cultures to Experience Music, Dance, Food, Visual Arts, Spoken Word, Games and Interactive Activities
FusionFest 2021 Begins With a Spectacular, All-New Opening Spectacle That Takes the Traditional Procession of Flags and Costumes to a Whole New Level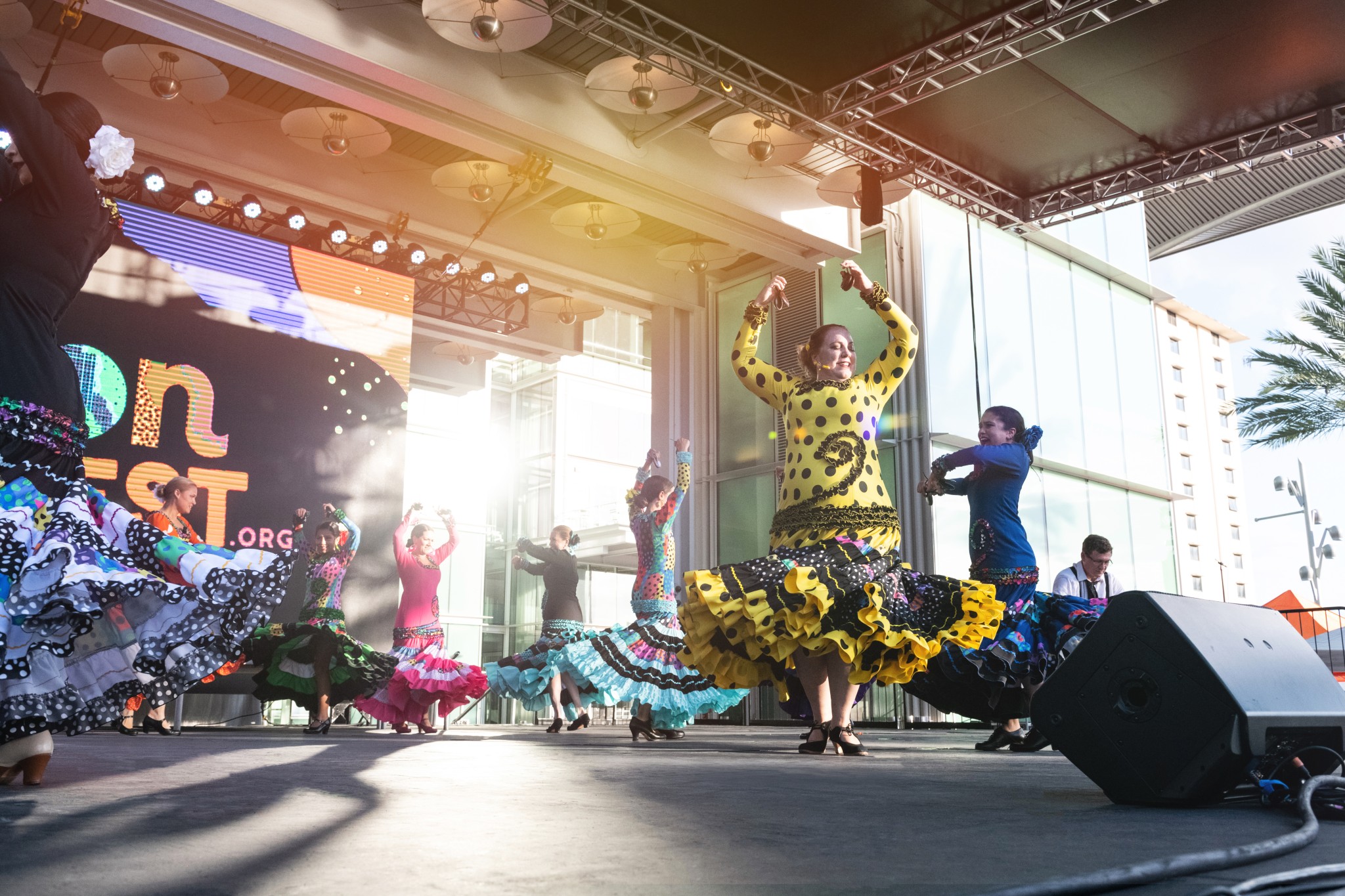 Orlando, FL (November 1, 2021) – Downtown Orlando's annual celebration of the people and the many cultures that make Central Florida awesome, FusionFest, announces the return of the festival on Thanksgiving Weekend: Saturday, November 27 from 10am-8pm and Sunday, November 28 from Noon-6pm. Cultures from all across the world will fill the Frontyard Festival™ in front of the Dr. Phillips Center for the Performing Arts, following Frontyard Festival guidelines, for the free, two-day, multicultural festival, which draws people from more than 1o0 different cultures to experience music, dance, food, visual arts, spoken word, games and interactive activities and features over 1,000 local artists, who will perform and showcase their work on the stages, gallery and interactive installations at FusionFest.
Guests this year will experience the all-new Opening Spectacle, a fully staged presentation under the direction of Joshian Morales taking place not only on the OUC/Massey Stage in front of the Dr. Phillips Center for the Performing Arts, but all around the audience that will gather to watch. A specially commissioned fanfare by composer Keith Lay will announce to one and all with brass and musical "sounders" made from train horns from surrounding rooftops that FusionFest is open for a day of fun and fascinating cultural exchange. Dancers representing Orlando's multitude of cultures will celebrate with music and song provided by drummers, trumpeters and flags from around the globe.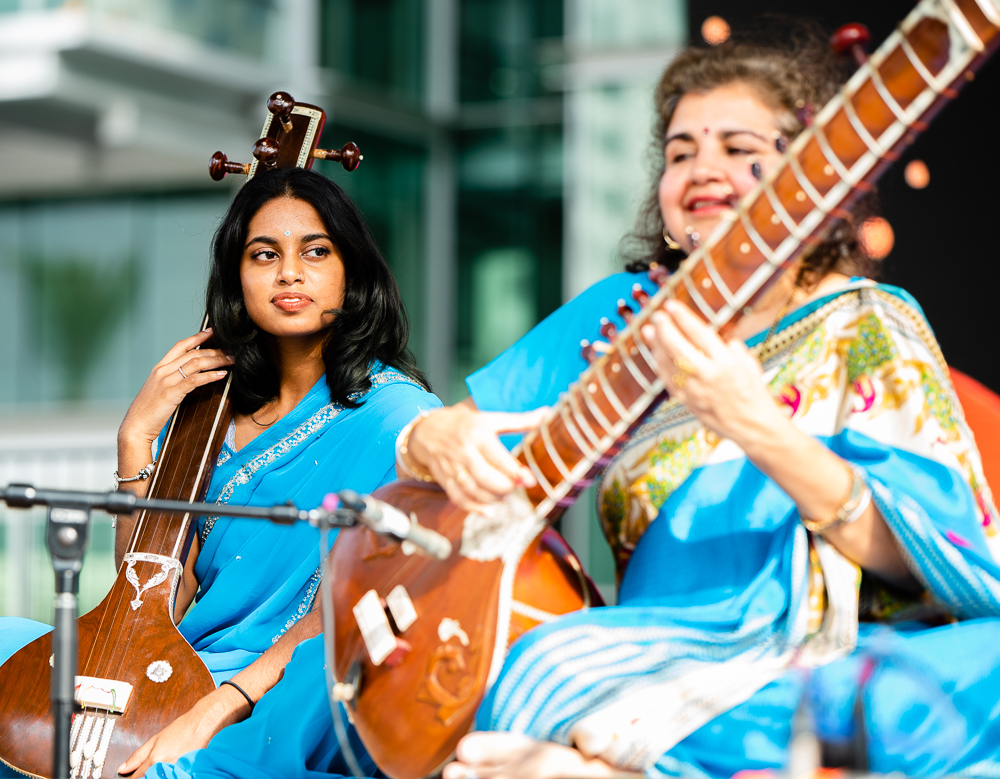 "We're excited that our new Opening Spectacle is going to represent what FusionFest is all about from the very first minute," says FusionFest Chief Instigator Terry Olson and Managing Director Thali Sugisawa. "What we're planning will really show the excitement and innovation that can happen when a diverse community like Orlando comes together." They continue, "FusionFest has become a mainstay of Orlando's Thanksgiving calendar. It's a kaleidoscopic fusion of aromas, sights, sounds, tastes, textures and fascinating short films that represent the diverse origins and heritages of our community. It's a colorful bazaar of live performances, music, food, displays, interactive exhibits and other experiences crafted to demonstrate the richness and depth of our area's many ethnic traditions, which we can't wait to present this year on another level."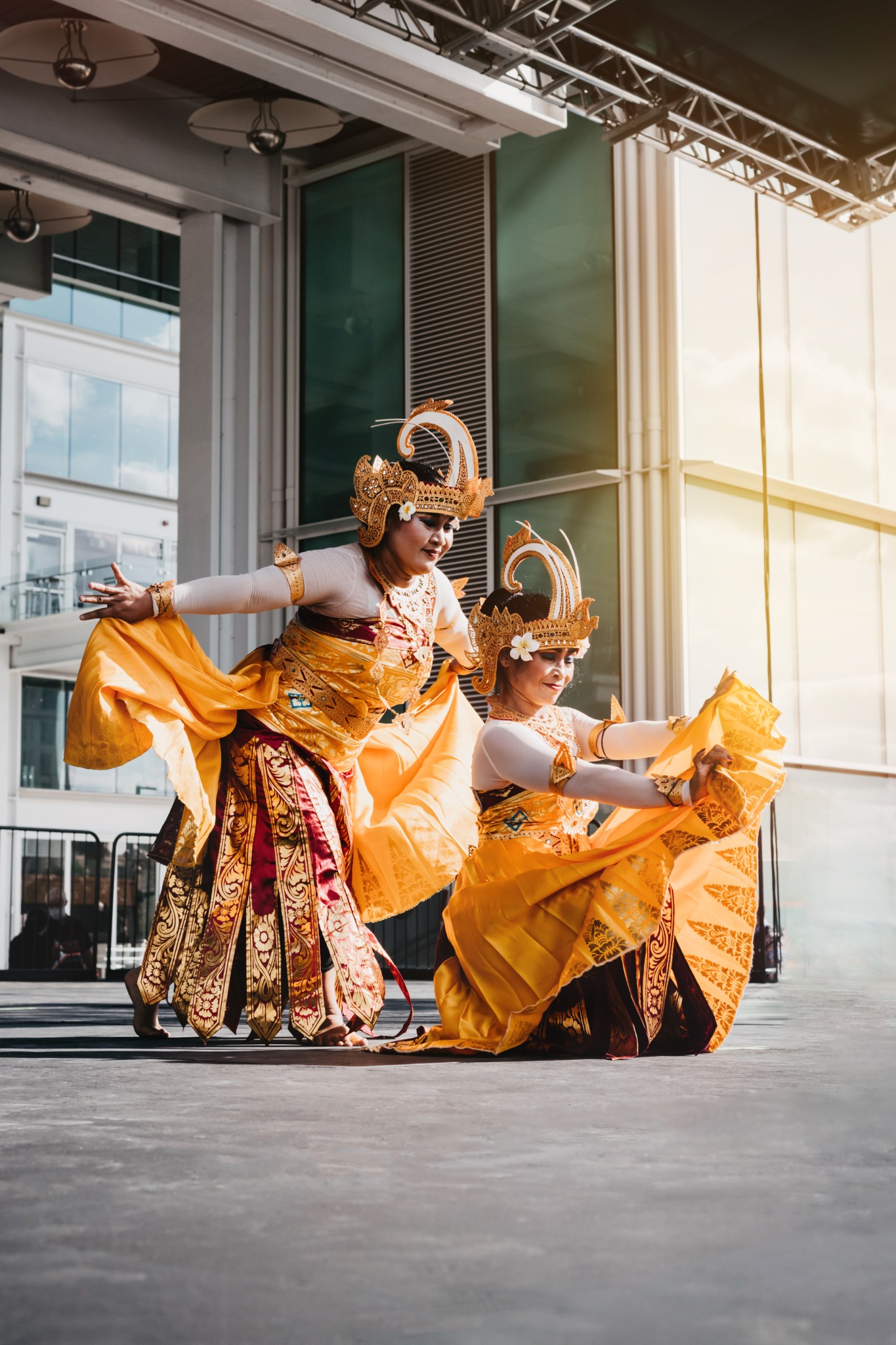 Additionally new at FusionFest this year is the Family Village featuring a Cardboard Village of the World, the Fun & Games Tent and the Family Art Tent. Cultural Displays, Faiths Displays and FLY with FusionFest, in partnership with Caribbean American Passport Magazine, who are sponsoring a raffle for two air tickets from Caribbean Airlines are also new this year. Plus, FusionFest guests will enjoy festival favorites: International Marketplace, screening the MYgration Films in partnership with Global Peace Film Festival, Diversitastic! Choir, Visual Arts Gallery, two stages featuring music, dance, spoken word and fashion, exciting prizes, community panels and Fusion contests.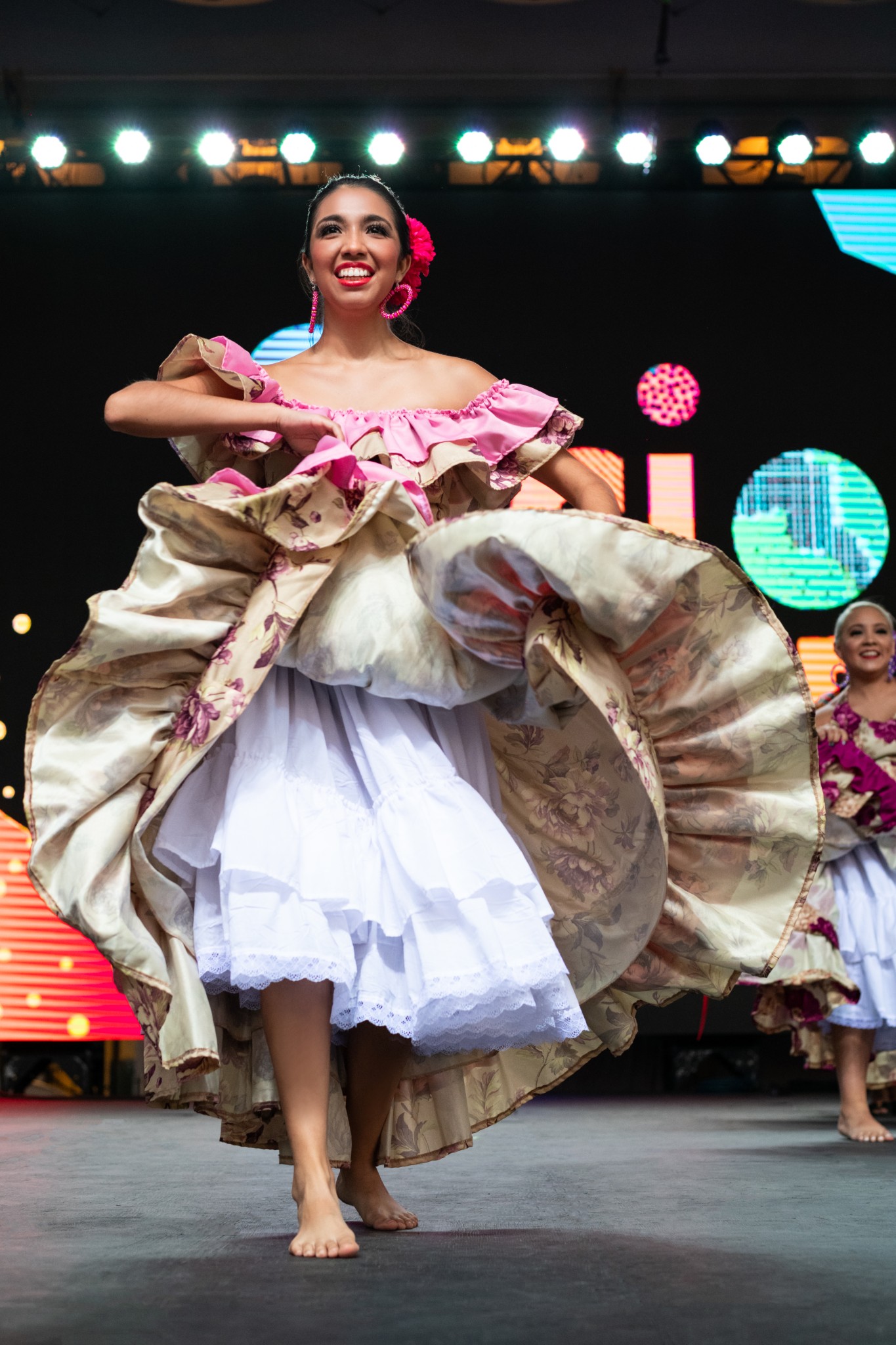 Recently, FusionFest earned three top honors in the SUNSational Awards presented by the Florida Festivals and Events Association. FusionFest took First Place in the categories of: Sponsor Partnership (for the festival's MYgration Films program presented by OUC), Instagram and Promotional Mailer. In its inaugural 2018 edition, the event won first place in the "Community Outreach Program" category of the SUNSational Awards, as well as receiving the Award of Excellence in the Downtown Orlando Partnership's Golden Brick Awards.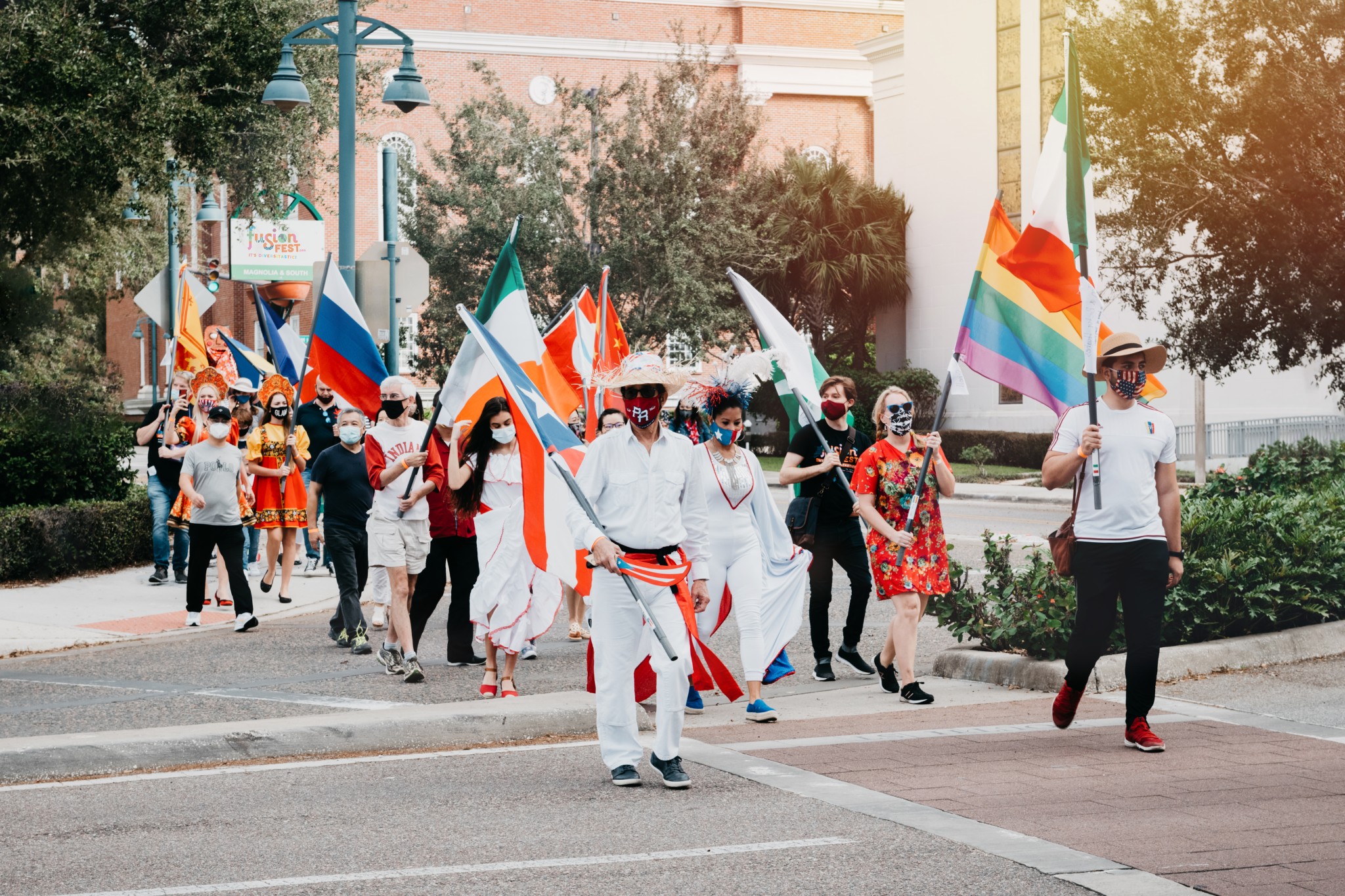 FusionFest is a nonprofit organization operating with support from Orange County Government, the Orlando Downtown Development Board and the Dr. Phillips Center for the Performing Arts.
FusionFest is free to attend. VIP Passports can be ordered in advance online or at the festival for a donation of $25 or more, which include: (1) Neck Wallet, (4) Food Tokens, (1) Souvenir Button, (1) Prize Ticket and (1) FLY with FusionFest Raffle Ticket (flights for two anywhere in the Caribbean).
Experience FusionFest on Saturday, November 27 and Sunday, November 28, 2021 in Downtown Orlando. For more information, visit www.FusionFest.org or call 407-836-5540.
Comments