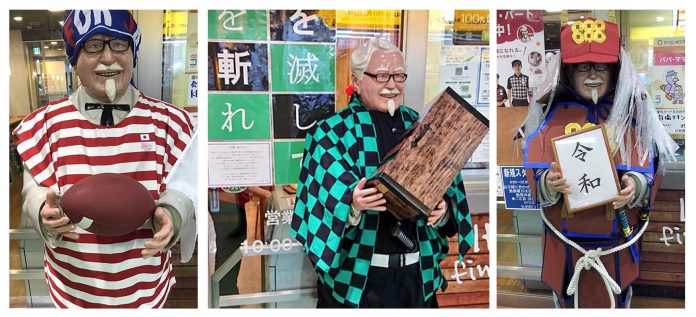 Japan LOVES KFC Fried Chicken. They also love KFC Japan's Colonel Sanders' costumes. Some anime fans took photos with the KFC Japan's Colonel Sanders statue at one of the branch at Kuki Station in the Saitama Prefecture of Japan. Photos went viral on the Internet, attracting many netizens to take pictures.
KFC, referred to as simply "Kentucky" in Japan, entered the Japanese market in 1970 as a joint venture between the American parent company and Mitsubishi Corporation (MC). After a successful test run at the Osaka World Expo, the first Japanese KFC was built in the parking lot of a shopping mall in Nagoya. A year later, the fried chicken chain was 100 million yen ($972,500) in debt.
Which Colonel Sanders's costume is your favorite?
Comments