During the month of May, Orange County comes together to celebrate National Asian Pacific American Heritage Month.  As part of the celebration, Orange County Mayor Jerry L. Demings and the Board of County Commissioners (BCC) held an event celebrating the cultural heritage of the Asian-Pacific region and joyously recognizing the many contributions — historically and in present-day — that Asian Americans and Pacific Islanders have made to Central Florida, including enriching the city through food, arts, and culture. Orange County's Asian Committee led by chair Hefang Lin organized the event.
On the morning of Tuesday, May 21 on the lawn of the County Administration Center, hosts Valerie Boey and Ricky Ly introduced the Seventh Annual Asian Pacific American Heritage Month Celebration. The highly popular event included the Cultural demonstrations: Dragon Dance, Indian Bollywood Dance, Indian Martial Arts, Chinese music, Chinese folk dance, Filipino Tinikling Dance. Special guests Kenji Hirata, Consulate General of Japan in Miami and David Chien, Taipei Economic & Cultural Office In Miami Direct General.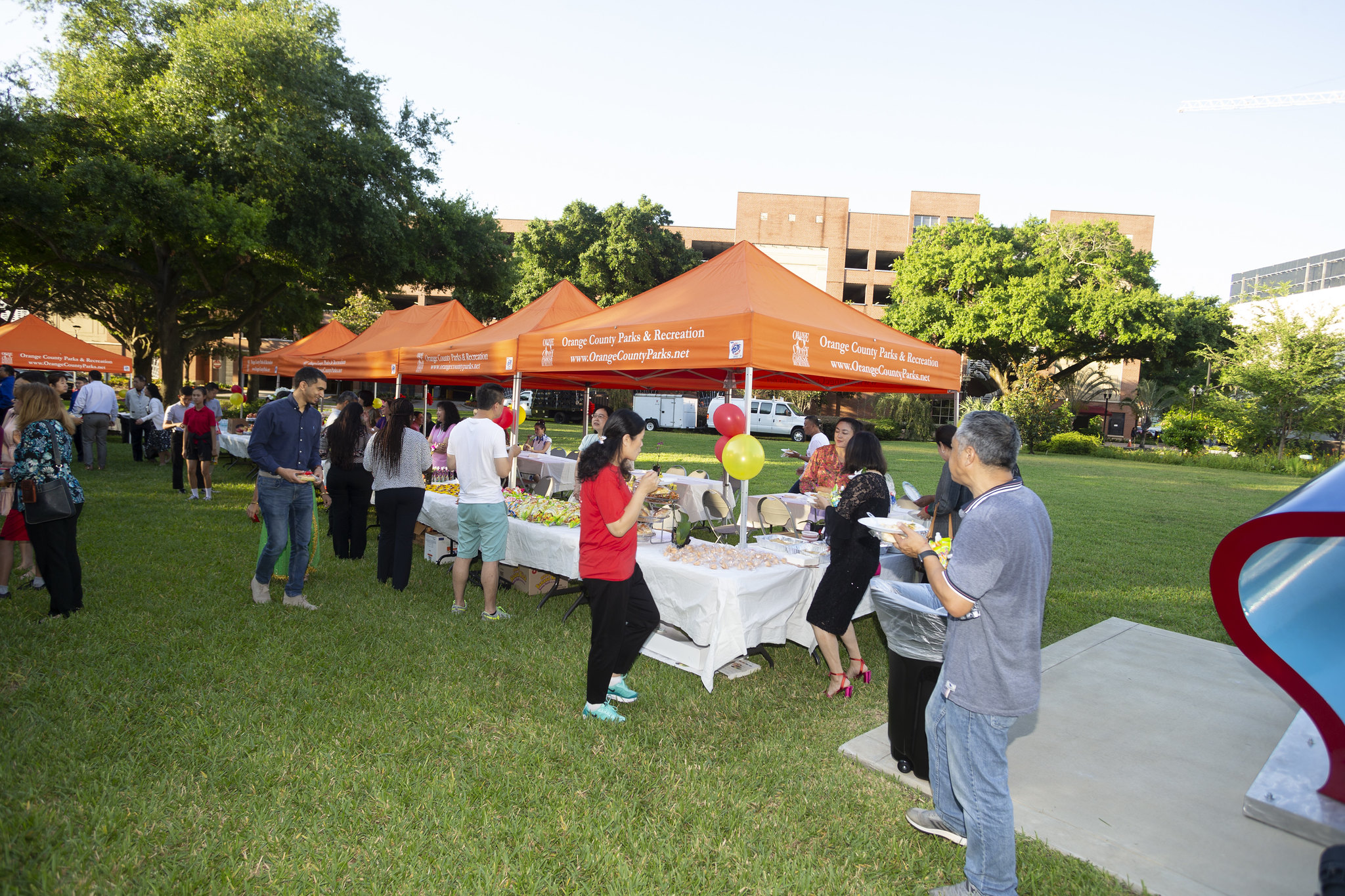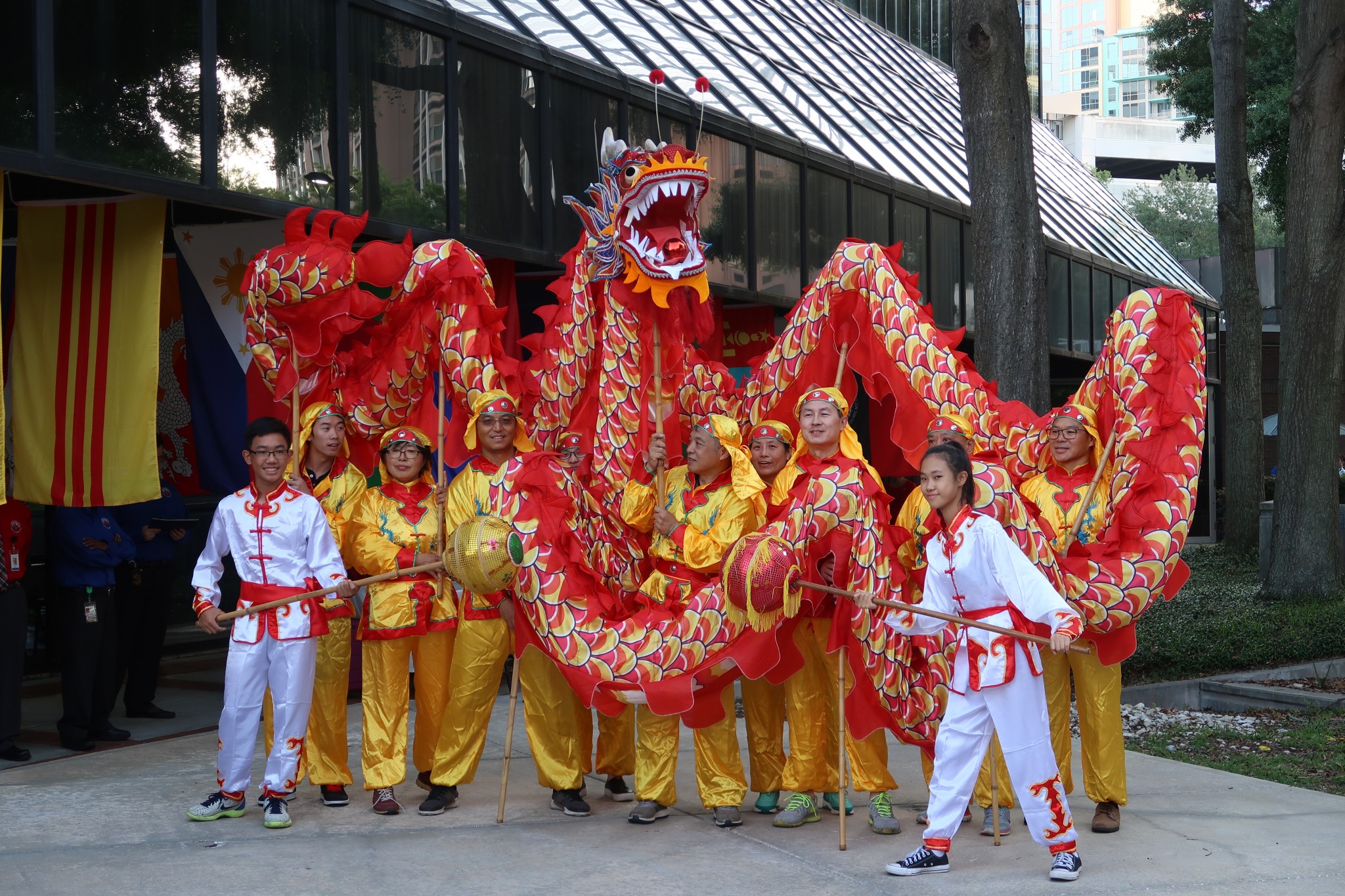 During the Asian Pacific American Heritage Month Celebration, Orange County and the BCC gave out two awards to local non-profit organizations. The Distinguished Asian American Award was presented to A.A.H.C. Asian American Heritage Council of Central Florida for their 39 years of contributing to the local Asian American community, having awarded over $50,000 in scholarships to Asian American students in the past 7 years. The Outstanding Community Service Award was presented to Orlando Buddha's Light for their volunteer work in the local community.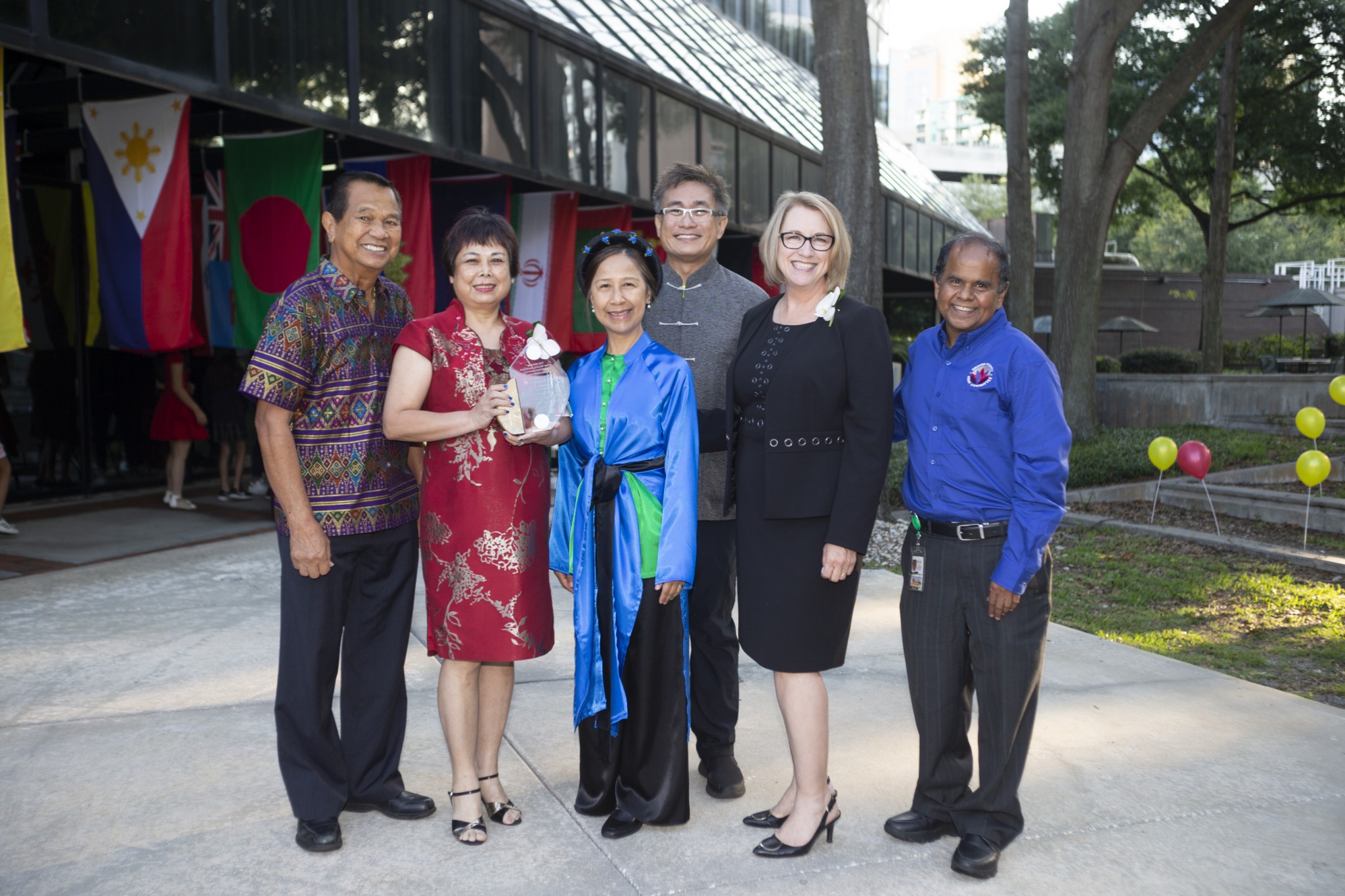 Mayor Demings, the BCC and Orange County officials greeted guests at the event and presented a proclamation to the Committee, naming May as Asian Pacific American Heritage Month in Orange County.
"Innovation, collaboration and inclusiveness are paramount for my administration. We integrate these elements to create a community that works for everyone, one that is safe and embraces diversity," said Mayor Demings. "Today, we honor and celebrate our more than 67,000 Asian-Pacific Orange County residents who are active contributors to our community, and for the influence and impact they bring to Orange County across many different sectors."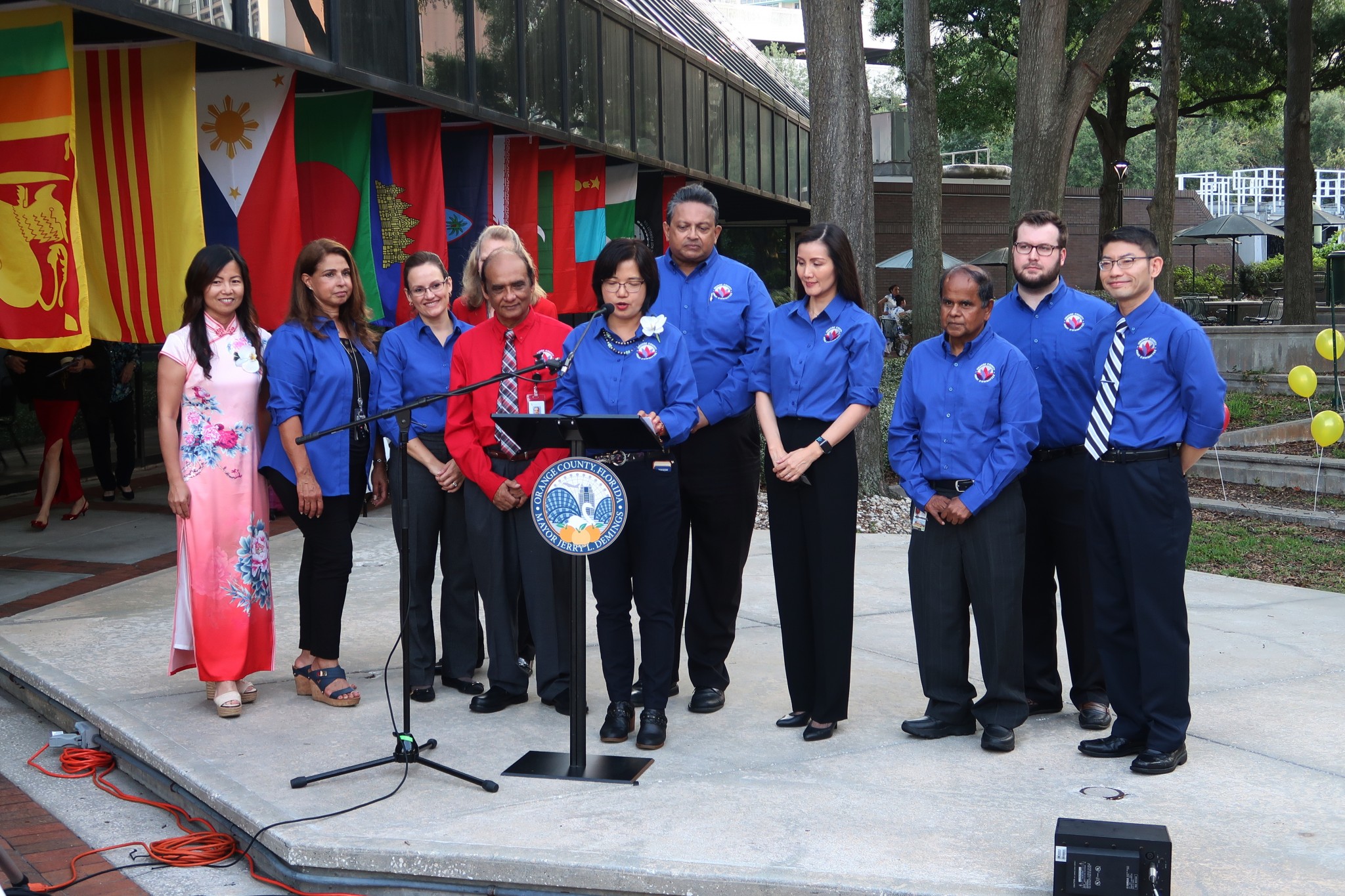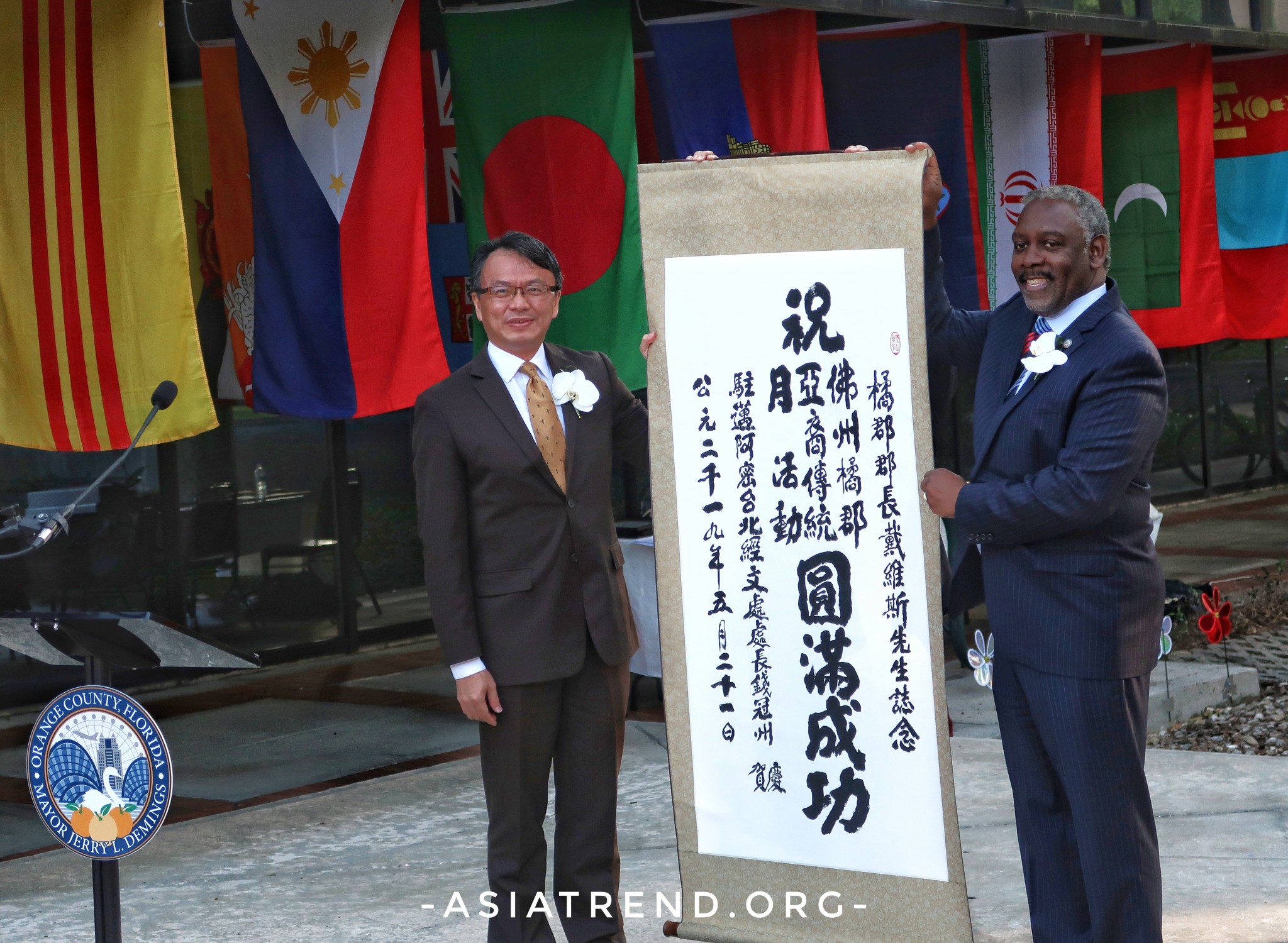 Asian Pacific American Heritage Month recognizes all of the Asian continent and the Pacific island groups of Melanesia, Micronesia and Polynesia. The Orange County Asian Committee is an employee-based volunteer organization formed in 2012. The Committee's goal is to promote and preserve the heritage and culture of Asian Americans, while forming partnerships throughout the community and building relationships with local and international governments.
Photos and videos by Frank Weber and C.K. Lau (AsiaTrend.org). 
(To view the photo album, visit www.facebook.com/AsiaTrendMagazine)
Comments